Gleissner trademark auction to go ahead: brand owners given chance to buy millionaire's Latvian marks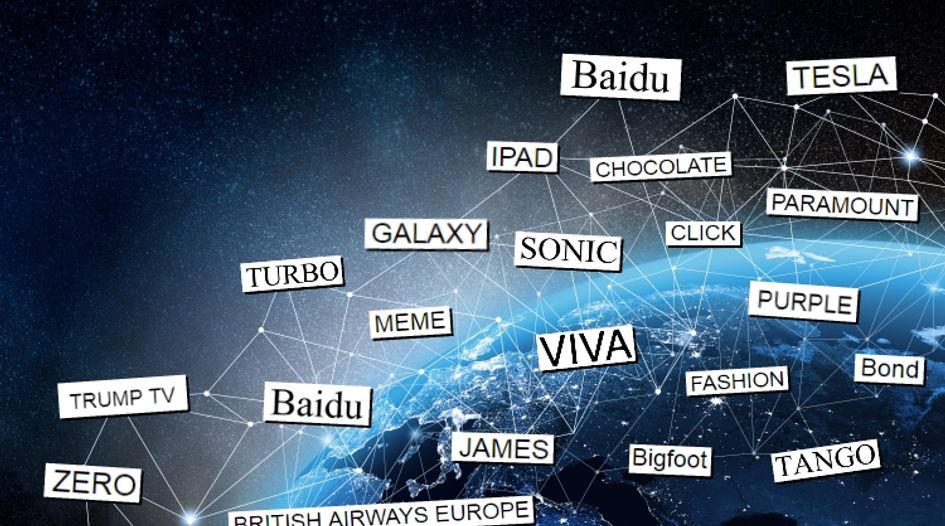 Auction of over 900 trademark registrations in Latvia set to be undertaken
The trademarks are owned by an entity related to millionaire Michael Gleissner
Law firm organising auction warns marks could be purchased by third-parties
Over 900 trademark registrations owned by millionaire serial filer Michael Gleissner are set to be auctioned. WTR has exclusively compiled a list of the marks on offer, with brand owners asked to express any interest in bidding within 30 days – with a warning that there is a risk the marks could be purchased by unauthorised third-parties.
Last December, in an 'unprecedented move', a Latvian court ordered trademarks owned by Grigorius Holdings SIA, an entity related to notorious trademark filer Gleissner, to be placed under prohibition of alienation. The move was made in an effort to recover outstanding legal costs for the clients of local firm Pētersona Patents - AAA Law, which sought to organise an auction led by a bailiff. The decision by the court meant that the marks could not be transferred to new owners, sold, or in any other way affected until the recovery procedure – an auction – had taken place.
A few months have passed, and Gunta Zarina, trademark attorney at Pētersona Patents - AAA Law in Riga, tells WTR that the first major step of the auction – choosing which marks will be available for bidding – can now go ahead. It is understood that any active trademark owned by Grigorius Holdings SIA (totalling 903) can be put up for auction, with starting bids set to be between €300 and €400 (excluding representation fees). Some of the trademarks available for auction include word marks for BLUE, BOND, GALAXY, HOME, PINK, SHERLOCK and TESLA. The full list of the 903 trademarks available for auction can be accessed in this searchable document.
The existence of an auction of Gleissner-related trademarks will be a significant blow for the multimillionaire. As WTR has extensively reported on, Gleissner is the filer of approximately 6,800 trademarks and owner of 6,900 domain names across the world in a disruptive portfolio-building exercise that began around 2014. In that time, the businessman has claimed ownership of hundreds of terms – usually generic single-word terms and sometimes related to major brands – resulting in legal disputes in various jurisdictions. While there are hundreds of trademarks related to Gleissner found in the United States (1,117), Benelux (1,010), the United Kingdom (995), Canada (861), Portugal (453) and the EUIPO (316), the most popular destination is Latvia, with approximately 1,570 applications in total.
The auction will mean, however, that over 900 of those marks could potentially change hands. "We are at the first step of organising the auction, which entails identifying all Grigorius Holdings-owned marks which would be of interest to brand owners. As there are 903 marks of potential interest, in order to facilitate the auction process, the marks noted to the bailiff beforehand will be put up for auction first, followed by the rest," Zarina explains.
Therefore, any brand owner that wants to express interest in purchasing any of the marks should contact Pētersona Patents - AAA Law (by email) and note the specific trademarks of interest. That information will then be compiled over the next 30 days and given to the bailiff prior to the online auction. "We anticipate the auction to begin by the end of May or the beginning of June," Zarina adds. "It will be held for around 20 days online via the official site of all bailiff auctions in Latvia [WTR will report when it goes live]."
It is worth keeping in mind, Zarina adds, that the auction is regulated by Latvian laws and communications with the bailiff will be held in Latvian. "Given these circumstances, most likely foreign brand owners should appoint a Latvian representative on the basis of a power of attorney, which is notarised and has an apostille."
Crucially, brand owners should also bear in mind the opportunities as well as the potential risks of the auction. On the one hand, it is a chance for rights holders impacted by Gleissner to obtain control of a trademark without costly, time-consuming legal action. However, there is also a risk of it falling into the wrong hands. "There is a certain risk that some major brands could be purchased by third parties not related to the trademarks on sale," Zarina expands. "This is a very unique situation: at the time of the purchase, the bailiff will not do a background check of the potential buyers and their legal rights to do so. The only exception would be Grigorius Holdings, Fashion One Television, Gleissner or other related persons. Furthermore, if brand owners make a decision not to purchase conflicting marks, after the auction ends and the sum of reimbursement is collected, the prohibition of alienation for Grigorius' marks will be cancelled and they will remain in full force. If that occurs, it could burden the use of brand owners' marks and even be used as a basis for cancellation actions, especially before the EUIPO."
As to Gleissner himself, it is understood that his entity Grigorius Holdings will be given an appeal before the auction. So far, though, the millionaire "has not in any way responded to the prohibition of alienation of Grigorius marks in Latvia".
For now, then, brand owners have 30 days to voice their interest in trademarks that will soon go up for auction. WTR has compiled the 903 trademarks available for auction in this searchable document.
Do you have a few minutes to share insights about your trademark practice? WTR would really appreciate your help to build a picture of the trademark sector.