GIs and Madrid on the rise in China; brand protection on Mercado Libre; trademark elite discuss buy-in and leadership; and much more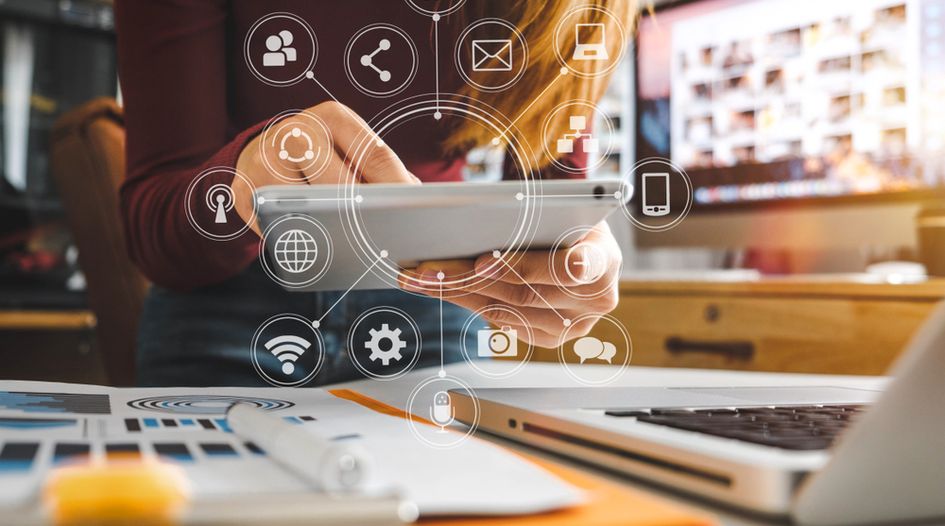 Everything we covered on WTR over the past seven days – and all you need to know from the world of trademarks to set yourself up for the start of another busy week.
Do you have five minutes to give your views on trademark search, watch and portfolio management services? This is the last week to have your say on whether non-legal trademark services suppliers are delivering what you need by completing our short survey here.
Monday 3 August
With China showing serious signs of enhancing protection for geographical indications, WTR explored recent developments and the challenges ahead for EU rights holders – highlighting the proactive actions that should be taken now. Read more
In the first instalment of a series delving into this year's WTR Global Leaders interviews, in-house thought leaders at AkzoNobel, Coty, Rotary International, Treasury Wine Estates and Verizon shared their top suggestions for engaging other functions and pursuing enforcement with a finite budget. Read more
In an exclusive interview with WTR, Juan Cichero, head of brand protection at Mercado Libre, explained how the company's IP protection offerings are evolving and how rights holders can assist in brand protection efforts. Read more
Tuesday 4 August
In our Tuesday news round-up, we reported on a Royal Family trademark feud, Uganda joining TMclass, Microsoft's bid for TikTok, Victoria Beckham launching on Tmall Global, the sale of Kappa Japan, a Monster Energy dispute, and much more. Read more
Drop shipping sites are flooding influencers with counterfeit goods, and even such high-profile faces as Kylie and Kendal Jenner have been found promoting Apple AirPods as a result of their scams. We explored the risks they pose and the steps that brands can take to reduce them. Read more
New research from WTR revealed that some of the most popular content creators on Amazon's video streaming platform Twitch have not sought registered trademark protection – creating an opportunity for the trademark community to help a growing market. Read more
US Customs and Border Protection has issued an administrative ruling clarifying the duty-free exemption status of certain low-value shipments sent to US fulfilment centres and domestic warehouses. We spoke to legal experts who have welcomed the move, describing it as "a step in the right direction" for brand owners. Read more
Wednesday 5 August
In a new regular series, we went behind the scenes at the IP Office of Singapore to hear about the latest online tools, value-add propositions and public outreach activities that the agency has introduced. Read more
With Madrid trademark filings increasing by 36% in China this year, we took a deep dive into the key trends driving IP activity in the region, uncovering Huawei as the most prolific Chinese Madrid filer and Russia the top designated country. Read more
The latest measures to combat delays caused by covid-19 lockdowns saw the Canadian Intellectual Property Office issue a final deadline extension, the Brazilian National Institute of Industrial Property postpone face-to-face work until September, and the Venezuelan Autonomous Service of Intellectual Property significantly improving its remote communication channels. Read more
Thursday 6 August
On Thursday WTR was pleased to announce the publication of the enhanced version of the 2020 WTR 300: The World's Leading Corporate Trademark Professionals list, providing insight into the achievements and career paths of these industry leaders. Read more
In the second instalment of our Global Leaders interview series, members of our trademark elite underscored six key characteristics that a truly inspiring practice leader must possess, including having an eye for talent, giving others a platform and being open to new ideas. Read more
We reached out to Shishir Agarwal at Kashish Intellectual Property Group to find out how rights holders can tackle counterfeit goods in Bangladesh and the key marketplaces that they should have on their enforcement radars. Read more
Friday 7 August
Arrests over fake Tokyo 2020 medals, counterfeit lemons, live-streaming for IP services on Douyin (the Chinese TikTok), a shipment of counterfeit belts in Louisville, and much more featured in Friday's news digest. Read more
After a cohort of bestselling authors partnered up with Amazon to fight an alleged pirate bookseller, we asked how literary authors should be proactively protecting themselves through trademark rights – both in the United States and in Europe.
Data analysis by Rouse revealed that counterfeits from China are increasingly heading to Southeast Asia, with Nike and adidas among the most affected brands. Read more
Saturday 8 August
For this week's delve into our unrivalled archive of trademark content we presented a selection of career-focused pieces, with topics ranging from the transition from in-house to private practice to tips and advice for young, aspiring practitioners. Read more