Get insight into the future of trademark management and brand protection: new WTR events announced for Europe and the United States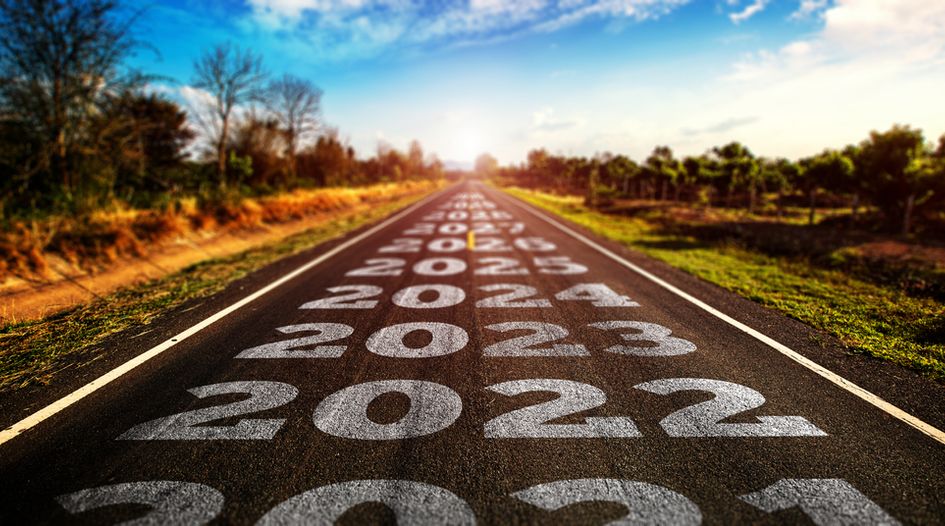 WTR is pleased to announce that it will be hosting a series of one-day events in London, San Francisco, Chicago and New York this December.
Taking place in London (3 December), San Francisco (6 December), Chicago (8 December) and New York (10 December), WTR Live: The Future of Trademark Management and Brand Protection will facilitate discussion, benchmarking and the sharing of best practice around key topic areas and challenges facing brand leaders. Crucially, it will offer a glimpse into what industry leaders expect the future of trademark practice to look like.
In previous years WTR has hosted events centred on managing trademark assets and online brand protection on both sides of the Atlantic. For our return to physical events, we will be taking a programme exploring three central themes to four key trademark locations.
Each day will focus on:
managing trademark assets and teams in 2021 and beyond;
cost-effectively future proofing online brand protection; and
litigation and enforcement in the physical world.
Registration is free to in-house brand professionals, with tier-one pricing currently available for law firm practitioners. Spaces are limited and should we be unable to host the event, registration fees will be fully refundable.
While on site, we will be adopting the All Secure Standard (which has been developed by a group of industry associations, including the Association of Event Organisers and the Society of Independent Show Organisers, event organisers and a range of event venues and suppliers, with input from the government and local authorities) to ensure that all attendees can continue to do business effectively and network with their peers safely.
The programme for each day is as follows.
Navigating a changing regulatory landscape
Brands operate in global markets, making it essential to keep ahead of the latest legislation and policy developments from all corners of the world, as well as those on the horizon.
Around the world in 15 minutes: the legislation you need to know about.
Preparing for change: how the Trademark Modernisation Act will impact US and international rights holders.
On the horizon: the SHOP SAFE Act, the EU Digital Services Act and other key policies to track.
Improving for tomorrow: what the future trademark function will look like
In the shadow of covid-19, budgets and resources allocated to legal teams are more limited than ever and working practices have been upended. Many of these changes will be permanent, meaning that trademark leaders need to embrace and prepare for the new reality. However, there is opportunity amid the upheaval.
Tips and tricks for handling your budget post-pandemic.
The role of tomorrow's trademark team and how to prepare for it today.
Career and skillset development: future-proofing the brand function.
Future-proofing your online brand protection strategy: new approaches to an old problem
The fragmented platform landscape poses a range of challenges for brand experts, particularly when bad actors utilise multiple platforms. However, early registration, platform engagement, nuanced monitoring and cutting-edge enforcement tactics can go a long way to easing the headache.
New approaches to online brand enforcement: from policing to prevention.
The brand perspective on the Amazon brand registry, Alibaba's Anti-counterfeiting Alliance and other offerings.
Friend or foe? Managing the relationship with e-commerce and social media platforms.
Staying ahead of the curve: cost effectively targeting online infringement
The ever-evolving digital world has made tackling online infringement a perpetual endeavour. This panel will explore the latest techniques and tactics that infringers are using, as well as the best practices that companies are using to bridge the gap and crack down on illicit behaviour.
Tales from the trenches: utilising AI, data and machine learning to catch bad actors.
Following the money: taking a big picture approach to online enforcement.
Unmasking John and Jane Doe: addressing accountability and anonymity online.
Beyond cease and desist: taking a case from online to offline
From alternative dispute resolution to court actions, taking a case offline can have a huge impact on resource but is often necessary to combat infringement. This session will explore how and when to make the decision to take a case offline, while keeping costs down and maximising your chances of success.
Making the decision to move from online to real world enforcement: when, where and how.
Collaboration with external parties: from platforms to enforcement authorities.
Keeping costs down and justifying return on investment: new tips and tricks.
Litigation best practice
Although litigation is often considered the final resort for brand owners in the event of infringement, sometimes it can be difficult to avoid. It is, therefore, crucial to understand local conditions and ensure that the right strategic approach is taken to maximise the chances of courtroom success.
Keeping up to date with the latest case law: the big decisions that can inform your approach.
Winning tips and tricks: from forum selection to courtroom strategising.
Building a successful case: evidence gathering, surveys, expert witnesses and beyond.
For full details, and to reserve a place at one of the events, click here.