Gap criticised for election tweet; INTA Annual Meeting looms; EUIPO cooperation success – news digest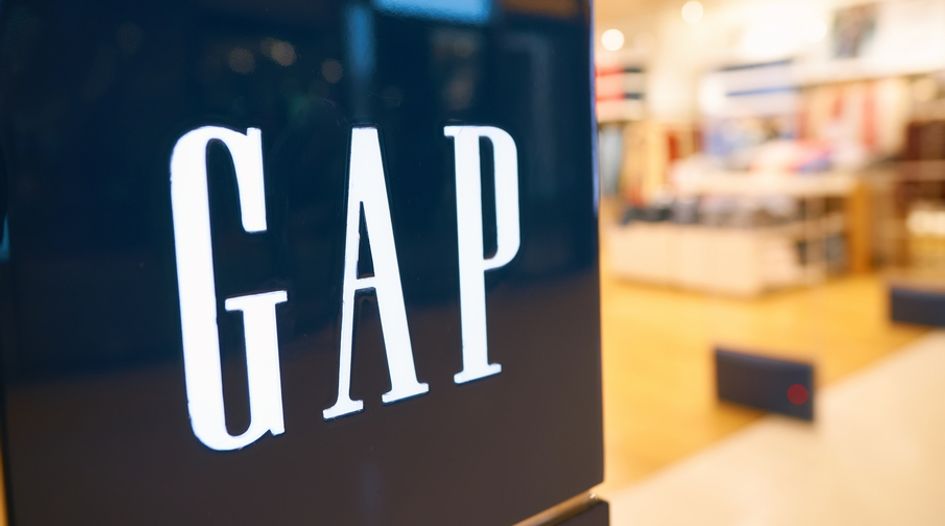 Every Tuesday and Friday, WTR presents a round-up of news, developments and insights from across the trademark sphere. In our latest round-up, we look at Volkswagen being the most tattooed car brand, INTA collaborating with Nigeria for IP training, Cambodia destroying counterfeit medicines, and much more. Coverage this time from Trevor Little (TL), Bridget Diakun (BD), Jonathan Walfisz (JW) and Tim Lince (TJL).
Market radar:
Volkswagen most tattooed car brand – A new study from CompareTheMarket has revealed that Volkswagen is the most common car brand used on tattoos. The research looked at tens of thousands of hashtags on Instagram to analyse the different auto brands that people have used for their tattoos – with Volkswagen found in 5,507 tattoos, Jeep in 2,139, Cadillac in 1,775, Pontiac in 1,609, and Chevrolet in 1,417. According to GM Authority, "Not surprisingly, almost all of the most popular car tattoos are of brands and models that enjoy icon status in society and popular culture. Volkswagen has often been associated with the 1960s Hippie movement and West Coast surfer culture thanks to the Transporter and Beetle, while Jeep is widely known for the Willys and its efforts during in WWII. Cadillac, for its part, is often used as a symbol of 1950s American culture." (TJL)
Law firm annual meeting outreach goes virtual –The INTA Annual Meeting and Leadership Meeting is imminent. In pre-pandemic days, by now the WTR team would have been wading through reception and 'meet us in X city' emails, in a bid to decide who to meet and where to drink. This year, of course, is somewhat different and with the event being held virtually it has been a little quieter in that regard. However, with the event days away that could all be set to change. First out of the blocks in terms of INTA marketing is Venable, with a 'Not quite at INTA 2020' mailer. While unable to hold an in-person reception this year, the firm notes that "the year is not complete without some friendly updates from our 'offices' to your", so is welcoming guests on a virtual tour of "how we're adjusting to work outside of our firm's four walls" and inviting trademark peers and colleagues to do the same and "reach out and connect, whether it be to talk about the weather, your stay-cation, or an interesting project you've been working on during the pandemic". To start the discussion, the firm's INTA 2020 page offers some insight into the "quarantined lives" of the trademark team – including rock star Andrew Price, tie-dye expert Marci Ballard, gourd-growing Paula Hopkins or dog-aunt Jordana Schacht-Levine. In the coming weeks, it will be interesting to see how other law firms adapt to the virtual INTA Annual Meeting environment and seek to make connections in new ways. (TL)
INTA collaborates with Nigeria for IP training – INTA, the United States Embassy in Nigeria, the National Judicial Institute (NJI) and the Anti-Counterfeiting Coalition (ACC) collaborated to organise a training workshop for Nigerian judges and regulatory agencies last month. The workshops covered fake medicines, online IP crimes, the connection between IP and the economy, and WIPO. It was the first of its kind to be tailored to the country's judges. Between 21 and 22 October, 36 judicial divisions of the Federal High Court. Speakers included representatives of WIPO, ACC, INTA, Unilever, British American Tobacco and justices from the US Sixth Circuit Court of Appeals and the US Department of Justice's Computer Crime and IP Crime Section. (JW)
Cambodia seizes and destroys over 540 tons of counterfeit medicines – Cambodia has destroyed 540.7 tons of seized  counterfeit medicines and products in the past few months, reports Xinhua. The latest destruction took place as part of a ceremony in the capital Phnom Penh, overseen by Justice Minister Koeut Rith. Included in the haul was 7.7 tons of illegal medicines and 533 tons of counterfeit cosmetic products and substandard foodstuffs. The report does not mention whether these items were seized from domestic sources or by customs agents as imports. (JW)
Legal radar:
Surnames now protectable in Saudi Arabia – The Saudi Authority for Intellectual Property (SAIP) has confirmed that, going forward, the definition of a trademark has been broadened to allow the registration of surnames. According to Saba IP, the SAIP will now assess various aspects to a trademark application if it contains a surname, including: if the surname "complies with the conditions and formal registration requirements related to trademarks", if the mark "is the surname of the applicant", and "if the surname has been in commercial use for a time period that is not less than 10 years". (TJL)
Rubicon relies on quality control provisions to terminate licence agreement – Team Rubicon convinced the US Court of Appeals for the Second Circuit that it would suffer irreparable harm without a preliminary injunction against Team Rubicon Global, reports Bloomberg Law. The trademark license agreement was successfully terminated due to a quality control provision, triggered after Rubicon Global allegedly failed to satisfactorily address sexual assault allegations against its sister organisations' CEOs. (JW)
Office radar:
(For more of the latest coronavirus-related updates from national IP offices, please read our dedicated article which is being continuously updated)
EUIPO reveals latest cooperation project successes – The Estonian Intellectual Property Office, with the support of the EUIPO's European Cooperation Projects, has implemented an enhanced back office system. The upgrade, which took place on 4 November 2020, is designed to enhance the user experience with the visualisation of the process of proceedings, partial claims and formalities in order to increase users' efficiency and operational effectiveness. The milestone marks another implementation of improvements to the Software Package Back Office tool, developed by the EUIPO and offered to the national and regional intellectual property offices of the EU. Elsewhere, the EUIPO also announced that, on 30 October, the Slovenian Intellectual Property Office (SIPO) successfully completed the digitisation of its paper dossiers relating to trademarks and designs under the ECP5 project: Capture and Store Historical Files (CSHF). The CSHF project aims at digitising paper dossiers across EU national IP offices, the ultimate goal being to support participating offices in creating a paperless working environment. (TL)
Romanian IPO targeted by malware – The email servers of the Romanian IP Office (OSIM) have been affected by the EMOTET malware, and has led to the agency implementing additional security measures. In response, the agency says that the measures could see email addresses being rejected by its servers – and therefore requests any email to the OSIM be sent by a public email address (eg, Gmail, Yahoo) and state in the email a professional email so it can be added to an exception list. (TJL)
Indecopi lauded for gender equality – The Peruvian IP Office (Indecopi) has taken first place in a major Latin American study focused on diversity and gender equality at organisations across the continent. The agency was atop the list in the 'public sector' category. The recognition came due to various good practices implemented by Indecopi in recent years, including a leadership program for women executives; the implementation of a gender audit; a campaign entitled 'breaking stereotypes', training for both gender about inclusive language; and a comprehensive wellness program. (TJL)
INAPI conducts trademark training for customs – The Chilean IP Office (INAPI) has conducted training for officials from Chile's customs service with the aim "to reinforce knowledge and inspection tools through access to trademark databases". In response to the training, the country's head of illicit customs department, Carlos Escudero, said: "It will be a contribution to the work we do on a daily basis, which is very dynamic, since counterfeiting is advancing more and more and we must always be updated to improve our work every day." (TJL)
Iceland's IP office sees big increase in registrations - Iceland's Intellectual Property Office (ISIPO) has recorded an increase in trademark registrations in 2020, compared to the first nine months of 2019 and 2018. Although there was a 1% decrease in national trademark registrations by Icelandic entities, there was a 17% increase by foreign entities and an 81% increase of international registrations from WIPO for a total of 3,142 trademarks registered. The increase was explained by ISIPO's increased effort to examine more applications in a year. (JW)
Domain Radar:
GNSO seeks EPDP chair – ICANN's Generic Names Supporting Organization Council is seeking a neutral chair for the remaining Phase 2A work of the Expedited Policy Development Process (EPDP) on the Temporary Specification for Generic Top-Level Domain (gTLD) Registration Data. Phase 2A has two topics to address, specifically the 'legal v natural persons' question and the feasibility of unique contacts to have a uniform anonymised email address. Candidates interested in serving this role should review the Expressions of Interest document before submission. The document details the role description, required skills and experience, time commitment, and selection process. The deadline to submit Expressions of Interest is 13 November 2020. (TL)
Media Watch:
Gap tweet criticism highlights challenge for brands getting political – Fashion retail brand Gap has deleted a post-election tweet after a viral backlash. The message, posted hours after polls closed, claimed "the one thing we know, is that together, we can move forward," along with a mocked-up image of a hoodie with one red and one blue side. Following hundreds of negative messages, the tweet was deleted, with a Gap spokesperson saying the purpose of the post was to "show the power of unity", adding: "It was just too soon for this message. We remain optimistic that our country will come together to drive positive change for all." The situation is a reminder of the stark divide in the United States at the moment, especially with the election result still uncertain. It also shows the difficult situation that brands can plunge themselves into when seeking to comment on political or social events. As Astead W Herndon, a national political report at the New York Times, commented shortly after the post was deleted: "[The] funniest genre of brand scandals are the tweets no-one asked for that gets them in trouble. Why did Gap feel it was best suited to calm a nation on edge in the first place?" (TJL)
And finally...
New research project to track industry trends and outlook launches – WTR is pleased to announce the launch of a new research project that will track trademark trends and outlooks on a quarterly basis, providing brand professionals with unique insight direct from a panel of industry leaders. Every three months we will survey a panel of more than 50 trademark industry leaders from both the law firm and corporate environments on trademark industry trends and forecasts, using the results to create a quarterly report that provides a regular update on the health of the sector and what the future is expected to look like. The full  inaugural report is available to subscribers in the WTR Reports Store. Non-subscribers can access the executive summary and some of the findings here.