Fraudulent specimens at the USPTO: five takeaways from our investigation – share your experience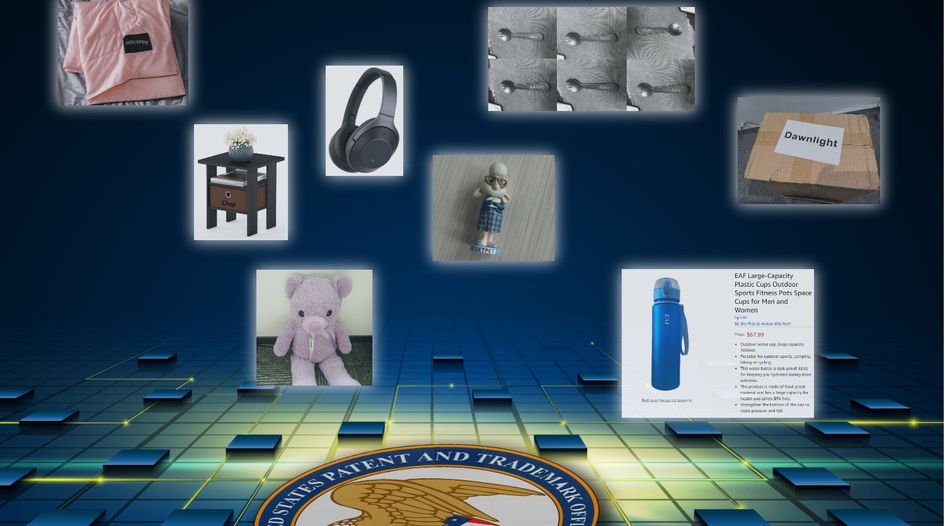 Findings from our exclusive investigation into suspicious specimens of use
Learnings include use of spurious Amazon listings on trademark applications
Call for the trademark community's insights on misuse of specimens
Yesterday, WTR published an in-depth investigation into the scourge of suspicious specimens being submitted to the US Patent & Trademark Office (USPTO). In our subscriber exclusive, we revealed new tactics being used by fraudulent applicants, and also interviewed the USPTO about its future plans to tackle improper behaviour.
Today, we look at five takeaways from our investigation, and ask readers: what is your experience of suspicious specimens, and what suggestions do you have to tackle them?
The investigation looked at nearly 10,000 US trademark applications filed in the first week of May 2019 and revealed a significant number of suspicious specimens from applications originating from China. On top of that, we discovered the evolution in tactics being used when submitting such illegitimate specimens.
The issue of suspicious specimens is one that the entire trademark community should be aware of. Not only does it potentially lead to fraudulent marks on the register, but it has wider implications as well. "We have a national trademark system that is currently slowing down because we have thousands of these spurious applications coming in," claims Douglas Wolf, who chairs the trademark & copyright group at Wolf Greenfield.
For that reason, we are hoping to hear from readers about: their experience with fraudulent specimens; advice for other practitioners; if they believe it is a widespread problem; and any feedback or suggestions for the USPTO (or other parties) on how to tackle the problem. We have created a webpage to send comments (either attributed or anonymously) which will be used for future coverage.
Below are five key takeaways from our investigation.
1. Old tactics remain prevalent on suspicious specimens
WTR first investigated the startling rise in US trademarks applications from China and a stark increase in illegitimate filings back in 2017. At that time, the most common suspicious specimen types were digitally altered images and labels being added to generic items. That remains true today.
Turning to the former, some of the digital alterations on specimens will be easy for examining attorneys to identify, while others are significantly more advanced. On the more basic side, one example we found was an application for the term BEKAPPE which includes a specimen with a blurry logo added to a blanket image (original image source). On the more advanced side, an application for the term TOOLARA has a convincing-looking logo added to a sponge specimen and also digitally removed an element from the original photo (see below).
Adding labels or tags with the sought-after term onto random products also remains a common tactic. We found examples of labels (sometimes just a sheet of paper with the trademark on it) added to objects including cardboard boxes, plastic forks, pipes, teddy bears, model cars and even Lego models. The most unusual examples we found involved a sheep figurine, which was used on at least four applications over the week we examined (see below).
Positively, examining attorneys are increasingly aware of both of these tactics, so in many cases, applications with such specimens will be rejected.
2. Fraudulent applicants are using major brand products
A concerning finding for brand owners was instances of major brand products being used in suspicious specimens. One example is a trademark application for the term EOEJTP which includes a specimen of a pair of headphones with an 'EOEJTP' logo. However, the specimen is actually a digitally altered image of Sony WH-1000XM2 model headphones (see below).
According to Wolf, the use of major brand products in suspicious specimens should be worrying for all rights holders. "It's one thing to manipulate an image of a generic product, but now they are taking someone else's branded product," he stated. "Would Sony [or other affected brands] be interested in pursuing something like that, on a pure reputational basis or trade dress claim? Granted it's just a specimen in a trademark application, which is located deep in the system, so I'm not sure if there's a true actionable event that is worth going after – but it's certainly a concern."
3. Spurious Amazon listings are being used in suspicious specimens
One key finding was the creation of Amazon listings for generic products seemingly for trademark specimen purposes. This strategy appears to rely on hosting generic products on Amazon (often with a high price point) with a mark prominently displayed in the product name and image. A screenshot of that listing is subsequently used as a specimen on trademark specimens. We found numerous examples of this tactic, including for $70 baseball cap specimens (eg, EEH specimen, EEH Amazon listing) and $70 plastic blue bottles (eg, EEH specimen, EEH Amazon listing). The prevalence of this tactic can be seen from simple Amazon searches, such as this one for the $70 plastic water bottles (see below for three examples from three different Amazon sellers that have hundreds of items on sale).
Specimens using spurious Amazon listings are more advanced than most other suspicious specimens of use, says Wolf, though isn't sure whether the e-commerce giant should do anything about it. "I would think that Amazon would be interested in this issue to get rid of useless pages on their website, but I don't necessarily know that they should have an obligation to take down matters that are potentially fraud on the trademark office," he told us. "[However], I feel there would be a great benefit to the trademark world if they were to remove these types of listings."
4. Online marketplaces linked to IP law firm are used in specimens
One of the most surprising findings was of a Chinese law firm that appears to be operating small online marketplaces for use in US trademark applications. We found at least 13 trademark applications using screenshots of these digital stores, although the stores themselves have over 60 product listings (most of which have a trademark in caps in the product name and are mainly generic products with the mark added prominently on labels).
However, there are question marks over whether this Chinese IP law firm – if it does indeed operate online marketplaces solely for trademark application purposes – is breaching any rules. According to Wolf, it is not a situation he has come across before. "It certainly has a sense of impropriety – it's one thing to connect a client with a company or with another client to help them generate sales, but it's very different to build a platform solely for the purpose of using it for specimens on US trademark applications," he explained. "It is certainly uncomfortable to me, although I don't know if it's actually contrary to any rules."
5. The USPTO has a five-prong approach to tackle fake specimens
In our follow-up interview with the USPTO, the registry revealed its five-measure approach to combat fraudulent specimens being used in trademark applications. Those five steps are:
Training examiners to detect fake specimens (with the most recent training on June 11 2019 which focused on identifying digitally altered images);
Piloting digital forensic software to identify fake specimens;
Changing the Trademark Rules of Practice to require those with a foreign domicile to have a lawyer licensed to practice law in the United States to represent them in all trademark matters before the office (allowing the office to more effectively sanction foreign applicants, registrants, and foreign unauthorized practitioners who file improper submissions at the USPTO);
Created a 'Special Task Force' to focus on improper behavior related to trademark applications and registrations;
Implemented a streamlined process for the public to report fake specimens submitted during the pendency of an application by email, called the 'Specimen Protest Pilot Program'.
Furthermore, the registry spoke of how it plans to step-up efforts to combat fraudulent specimens, including the development of a new search tool to identify duplicate specimens filed across multiple applications by different applicants.
There are, of course, more learnings in the full investigation – including comments from an expert in China about the motivation behind the massive rise in US trademarks from Chinese applicants.
We also recognise that this topic is evolving and has affected countless rights holders. Therefore, if you have any experience with fraudulent specimens, believe it is a widespread problem, or have any suggestions to tackle the problem, then let us know on our dedicated webpage (either attributed or anonymously). This feedback will lead to further coverage to ensure the topic stays in the spotlight.