Five ways to support client needs without breaking the bank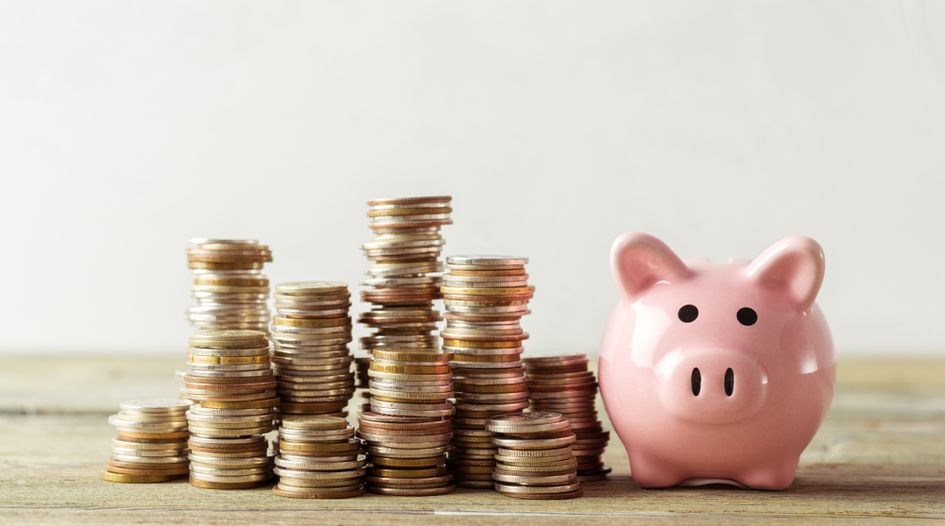 Everyone wants more for less. Law firms are under increasing pressure to deliver on client needs without exceeding tightened budgets. Clear communication, AI technology and a variety of billing arrangements are all handy ways to do this, explain leading in-house counsel at some of the world's biggest companies.
Trademark experts at Coty, CSL Behring, Discovery, Havells India and Treasury Wine Estates revealed their expectations of law firms in a new roundtable for the WTR Special Report "Inside trademark law firm operations: building and future proofing world-class practices" – released this week. 
Here, we present a snippet of that conversation, as our in-house commanders highlight five ways for law firms to better support their needs without breaking the bank.
1. Strategise early and make use of AI tools
"Law firms can support client needs cost-effectively by strategising the matter comprehensively at the initial stage, keeping in mind what the client wants and what is possible within the jurisdiction's judicial framework," says Roma Arora, senior legal counsel at Havells India Limited. "The clarity of the roadmap, along with chances of success in advance, helps clients to make informed decisions at the right time."
"Law firms should also help clients to find alternative resolutions in matters by way of settlements," she continues.
"Finally, firms should use algorithms to automate repetitive tasks and scrutinise users' behaviour and drafting style to create drafts using AI," Arora says. "Analytical tools are being combined with user behaviour to optimise the time spent on basic factual research. AI is also increasingly being considered to scrutinise documents and automate other mundane work, allowing lawyers more time to practise law and work on matters that require their core legal expertise. Ultimately, this enhances the value proposition of the legal service provided by law firms."
2. Offer a variety of billing arrangements
"Now more than ever firms need to offer a variety of billing arrangements, including flat-fee and project-based arrangements where appropriate," says David Modzeleski, senior vice president, intellectual property and litigation at Discovery Inc. "I think law firms that universally rely on a traditional billing model are doing themselves a disservice as more and more companies look to control legal costs."
"I also encourage my firms to train more junior lawyers with lower billing rates to carry out routine tasks and to utilise experienced non-attorney staff such as paralegals and specialists, who tend to have lower billing rates but who are capable of adding real value to the management of a brand portfolio in a more cost-effective way," Modzeleski continues.
"Billing hours can be reduced by creating templates for standard matters, which can be customised by entering only specific details," adds Arora. "This is extremely helpful where there are similar matters."
3. Discuss objectives and workflows
"Law firms should strive to develop a long-term relationship with their clients," says Frank Schöne-de la Nuez, lead counsel, trademarks at CSL Behring. "The focus should always be to help the clients to develop and execute their business strategy. Such a relationship can only grow if both sides have constant conversations about the client's business and objectives."
"It is also crucial to discuss workflows," Schöne-de la Nuez continues. "The better these are structured, the easier it is to track cost-benefit ratios for both sides and to achieve goals while keeping costs under control."
4. Explain the relevance of updates
"Lots of firms communicate with regard to upcoming legal changes, regulatory updates and litigation decisions of note, but value does not always resonate as many of these updates are generic and therefore not a great way to differentiate one firm from another," notes Joseph Conklin, senior vice president and global deputy general counsel at Coty Inc.
"If a firm took a bit more time to explain the relevance of an update to their in-house contact and how it referenced the expertise of a particular attorney or group at a firm, that might draw more of a follow up," he suggests.
5. Be responsive and pragmatic
"Be responsive and pragmatic with your approach," urges Anna Olsen, global director – intellectual property at Treasury Wine Estates. "There is no need for all of the bells and whistles of classic law firm pitches and presentations if the content is there and the approach is valid."
"Be succinct with your advice wherever possible," she continues. "Be proactive in providing useful status reports and cost updates – but again, these do not need to be overengineered. Find out how your client reports internally and try to align with this format and structure. Have open lines of communication with your clients about how you can best support them – for example, by better integrating with their systems."
"And an oldie but a goodie," Olsen concludes: "Please do not exceed budgets unless you have had an open conversation about this beforehand."
The full roundtable, which also discusses data reporting, diversity programmes and how companies compare law firm credentials, features in the WTR Special Report "Inside trademark law firm operations: building and future proofing world-class practices".