FIFA licensing boon; former USPTO director rejoins law firm; INAPI hosts first gender roundtable – news digest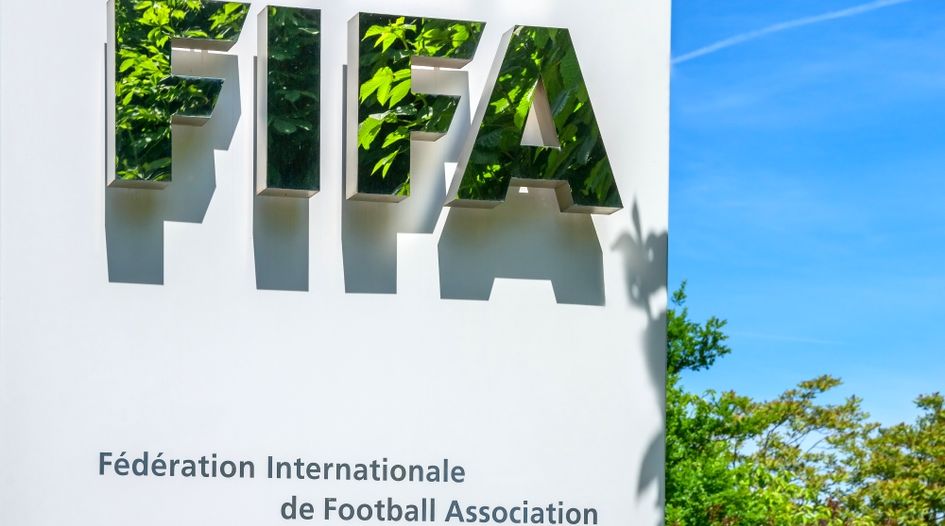 Every Tuesday and Friday, WTR presents a round-up of news, developments and insights from across the trademark sphere. In our latest round-up, we look at GoDaddy increasing its TLD portfolio with the acquisition of '.club' and '.design', Timberland's trade dress getting the boot, the Peruvian IP office warning political parties to respect intellectual property, and much more. Coverage this time from Victoria Arnold (VA), Bridget Diakun (BD) and Tim Lince (TJL).
Market radar:
FIFA generated more money from licensing rights than from football in 2020 – FIFA's 2020 financial statements reveal that $158.9 million of its $266.5 million total revenue for the year came from licensing rights. It is the first time that the association has made more from licensing than football activities and reflects not only the impact of the pandemic, but the resilience of, and growth in, the video game industry. "A key source of revenue in the licensing rights area was brand licensing for video games," FIFA explained. The football body has expanded into virtual sports to better engage with video gaming communities. FIFA president Gianni Infantino said that the association was "seizing the opportunities of a changing landscape of technology, society and sport". The significant contribution of brand licensing to FIFA's revenue is a reminder of how actively monetising IP assets can have serious pay-off, even at a time when other revenue streams have dried up. (BD)
Consumers love brands with 'sonic identities', study shows – A new study has revealed that one in three young adults "feel more favourable towards brands with a sonic identity than those without". According to Transform Magazine, the survey by YouGov shows that "audio branding is finally coming of age", partially driven by a rise in voice-activated devices. "It is also due to a growing realisation that it is possible to connect more effectively with consumers by engaging them with their ears and not just their eyes," added professor Charles Spence, experimental psychologist at the University of Oxford. The finding indicates that audio trademarks could be more sought after by brands, and increased vigilance of possible audio mark conflicts should be a consideration. (TJL)
Homeland Security seizes $1.3 million in counterfeit goods targeting luxury brands – Homeland Security Investigations Dallas has seized $1.3 million in counterfeit goods at what US Immigration and Customs Enforcement describes as "the World's Largest Flea Market". On 2 April over 1,000 items were confiscated at the First Monday Trade Days market in Canton, Texas, including several boxes of luxury designer goods covering famous names such Louis Vuitton and Gucci. Handling the prosecution, Tonda Curry, criminal district attorney, Van Zandt County, stated: "Buying and selling counterfeit items poses a significant threat to our local economy and the dedicated vendors who come to Canton for legitimate business ventures… We will work relentlessly with our federal law enforcement partners to prosecute anyone who sells fake items at our trade days, having no tolerance for those who disregard laws related to trademark infringement." (VA)
Brand radar:
Harry's to expand brand portfolio with fresh capital – Harry's, a US direct-to-consumer (DTC) brand that has disrupted the men's shaving and personal care industries, recently announced that it has raised $155 million from a Series E funding round. According to Retail Dive, the brand is now valued at $1.7 billion. The company aims to use the capital to add more brands to its portfolio and scale its business. Harry's launched women's body care brand Flamingo in 2018, and in 2020 expanded into both pet care with its Cat Person brand and haircare with the brand Headquarters. The company now plans to focus on acquisitions and will use its "design, marketing, consumer insights and DTC capabilities to build out its portfolio of brands". (BD)
OnePlus hints at expansion of digital payment service in India – Chinese smartphone manufacturer OnePlus has filed a trademark application for the word mark ONEPLUS PAY at IP India. Filed on 30 March, the application indicates that the company could be about to launch its near-field communication (NFC)-based mobile payments and digital wallet service in the first country outside of China. The choice of location is an interesting one. Not only is the Indian market for payment products already cluttered, with several third-party application providers (eg, Amazon Pay, Google Pay, Paytm, PhonePe and WhatsApp Pay) and smartphone manufacturers (eg, Realme, Samsung and Xiaomi) already at work, but it has been difficult for non-fintech players to enter into – as demonstrated by Truecaller's withdrawal from the market last month. Whether OnePay – which is still only available on a few devices on its home turf of China – would have greater success remains to be seen. (VA)
Trademark application offers clues to Walmart's fintech unit – Walmart has been keeping its fintech venture hush-hush, but now there is a possible name: Hazel by Walmart. The company filed a trademark application for the name at the USPTO on 29 March, reports Bloomberg. The major retailer raised eyebrows in the banking world earlier this year when it created a fintech start-up in partnership with Ribbit Capital. Walmart has since poached two senior Goldman Sachs bankers to help lead the venture. The expectation is that Walmart is looking to deliver more in terms of financial services to its customers. (BD)
Legal radar:
Timberland trade dress gets the boot – The TTAB has denied VF Corp's application to register its iconic Timberland boot design on the grounds that it lacks acquired distinctiveness. Relying on the Converse factors to assess the evidence, the TTAB attributed little value to declarations provided by retailers since they are not ordinary consumers, and found that use of the design over the past 30 years had not been substantially exclusive, due to its similarity with other third-party work-style boots. The board also held that any advertising and sales records were diminished by the fact that the advertising did not point out the claimed features of the design, but rather consistently showed a picture of the boots in their 'original yellow' colour and/or alongside the tree logo or word mark TIMBERLAND – the same features that have been the core focus of any allegedly unsolicited media coverage. With no evidence of a third party intentionally copying elements of the tress dress in order to confuse consumers, the TTAB held that the brand had failed to establish acquired distinctiveness as a source identifier, proving once again that even applicants of the most iconic designs face a high hurdle when it comes to establishing distinctiveness and registering product configurations. (VA)
Office radar:
(For more of the latest coronavirus-related updates from national IP offices, please read our dedicated article which is being continuously updated.)
Ugandan IP office opens new branch – The Uganda Registration Services Bureau (URSB) has opened a new branch in Masaka, meaning that it now has five regional offices (the others being in Arua, Gulu, Mbale and Mbarara). On top of that, the URSB also has branches in Posta, Sekaziga House and Twed Plaza in the capital city, Kampala. At the opening of the new branch, the Ugandan government's minister of justice and constitutional affairs, Ephraim Kamuntu, said: "By setting up an office here, URSB is making a crucial step on its path to expanding its nation-building services to reach a multitude of citizens and support development plans as envisioned in our Vision 2040 strategy that prioritises spread of infrastructure that promotes national transformation." (TJL)
Peruvian IP office warns political parties to respect copyright – The Peruvian IP office (Indecopi) has sent an official letter to the country's National Elections Jury, reminding political candidates that they must pay royalties if they use copyrighted musical works. "Indecopi urges political parties and candidates to take appropriate measures in order to avoid copyright infringement on the occasion of the electoral campaign and to respect, even more so, the copyright of those who, due to the current restriction measures in recreational and cultural activities, have been affected," an Indecopi spokesperson says. The move follows the unauthorised use of music in an election advert by the Avanza País party, which led to a complaint from the rights holder on 25 March 2021. It is also a rare intervention from a national IP office during a political election. (TJL)
INAPI hosts first gender roundtable – The Chilean National Institute of Industrial Property (INAPI) has convened the first Public-Private Gender Roundtable on Industrial Property as the latest in a series of initiatives that the office has launched to improve gender representation in the IP system. On 1 April the kick-off event brought together stakeholders from the "innovation and entrepreneurship ecosystem", including representatives from INAPI, the Chilean Association of Intellectual Property, the Council of Rectors, the Federation of Chilean Industry, Hub APTA, the Pacific Women's Association, the Technology Managers Network and law firms Albagli Zaliasnik and Carey. Speaking to WTR last week, INAPI National Director Loreto Bresky revealed that the aim of the roundtable is to promote and disseminate "good practices that make visible equal environments and highlight the role of women in our industrial property ecosystem". These include mentorship and training programmes, as well as strategic legal advice scholarships for small business owners. While there is still a long way to go in terms of gender equality in the IP sphere, INAPI is leading the discussion and hopes to welcome further participants to the roundtable shortly. (VA)
Domain Radar:
HugeDomains defends 'affron.com' in cybersquatting affront – HugeDomains has successfully defended its registration of the domain name 'affron.com' in a UDRP cybersquatting dispute with Spanish company Pharmactive Biotech Products SL. Despite Pharmactive owning the trademark AFFRON, the majority of the panel found that the domain name was not registered or used in bad faith, and that Pharmactive had failed to show that HugeDomains lacked rights or legitimate interests in the domain. Even if HugeDomains had known of Pharmactive's registration, it argued that the company did not have exclusive rights in the mark on the grounds that it is also a common name. According to the panel, Pharmactive appeared to be "under a mistaken impression as to the exact identities of the Respondent and of the Registrar" and therefore "may have been unable to take into account the nature of the Respondent's business and the other facts material to the outcome of this case, and to understand that it could not succeed". Considering that HugeDomains had been advertising 'affon.com' for sale for $5,195, it seems that Pharmactive could have saved itself a lot of time had it sought to acquire the domain name through an alternative route. (VA)
GoDaddy Registry increases TLD portfolio with '.club' and '.design' acquisition – GoDaddy Registry has acquired the TLDs '.club' and '.design', as well as the domain extension portfolio of Minds + Machines Group Limited (MMX). While the terms of the '.club' and '.design' deal are undisclosed, MMX's 28 domain extensions and relevant assets were snapped up for $120 million (subject to customary adjustments). In a statement, GoDaddy Registry vice president and general manager Nicolai Bezsonoff said: "All three acquisitions support our growth strategy in unique ways by expanding our portfolio of generic, geo-targeted, and vertically-focused top-level domains." As one of the world's largest domain registry providers, on completion of the deal GoDaddy Registry will own, manage or operate more than 240 TLDs, with more than 14 million domain names under management, including new contracts for '.basketball', '.rugby' and Ally Financial's '.ally'. (VA)
On the move:
Former USPTO director rejoins law firm – Former director of the USPTO Andrei Iancu has rejoined Californian law firm Irell & Manella following his departure from the IP office. Iancu left the firm in 2018 after he was appointed head of the USPTO, and now returns as a partner. "Andrei is one of the most prominent and sought-after figures in IP today and we couldn't be happier to welcome him back to the firm," commented firm member Ben Hattenbach. In his own comments on the move, Iancu said: "I'm thrilled to rejoin my friends and colleagues at Irell and practise alongside the nation's very best lawyers. I look forward to resuming my work helping America's leading innovators with all of their IP matters." Over on IAM this week, Richard Lloyd spoke to Iancu about his USPTO legacy and return to private practice. (TJL)
Jeff Guise joins Eversheds Sutherland in San Diego – Eversheds Sutherland has appointed Jeffrey W Guise to partner within the firm's IP practice group. Guise will strengthen the firm's IP biotechnology and life sciences team in the San Diego office. He has nearly 30 years of experience handling both patent prosecution and litigation matters, including 17 years of practice at Wilson Sonsini. "The life sciences sector continues to produce some of the world's most interesting and valuable intellectual property," said Pete G Pappas, co-head of global intellectual property. "Jeff is an elite patent attorney and bringing him on board adds deep biotech capability to the IP legal services we offer to our clients on a global scale in the life sciences sector. He is a fantastic addition and strengthens our growing global IP team." (BD)
And finally...
Tracking critical industry trends and challenges: WTR needs your views – WTR is inviting trademark professionals across the globe to participate in its latest benchmarking survey, which focuses on operational management to track the latest trends and identify how practice is evolving. There is no cost associated with taking part in the community project, which is designed to give brand experts – both in-house and in law firms – a benchmark for practice management. As well as revealing key trends in the organisation of the trademark function, including finance, structure and headcount, this year we will explore the impact of the covid-19 pandemic on trademark operations. Responses will be treated with full confidentiality. Only anonymised and aggregated information will be used for publication of the survey results by WTR, and your details will not be used for any commercial purpose, nor be shared with third parties. Completion of the survey should take around 15 minutes. The results will be presented on the WTR platform and respondents will receive key findings. The survey form is available here.