Fake Tequila auction, ICANN to decide fate of '.amazon', and EUIPO releases short movie: news digest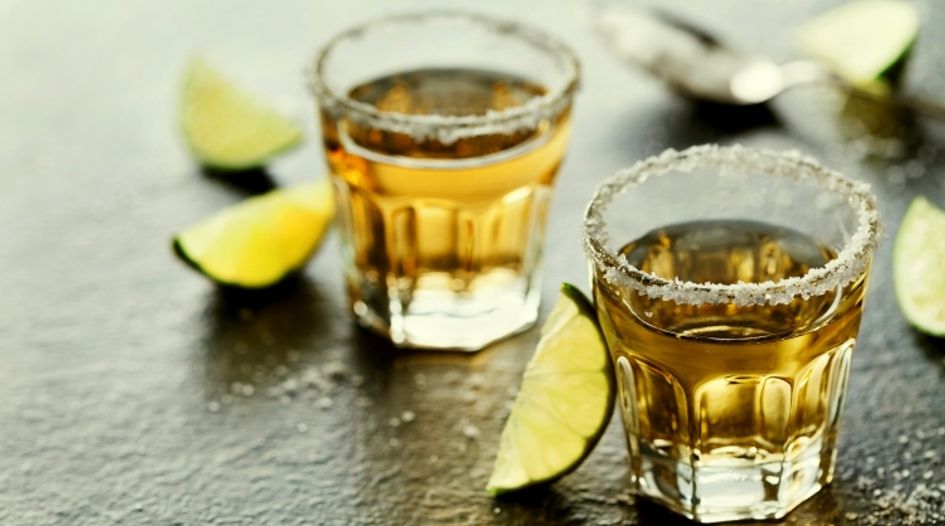 Every Tuesday and Friday, WTR presents a round-up of news, developments and insights from across the trademark sphere. In our latest edition, we look at a Wine Label IP Directory being launched in Australia, AB InBev being sued by a clothing brand for trademark infringement, a startup using AI to prevent brands from damaging marketing campaigns, The PCT Network goes global, and much more. Coverage this time from Trevor Little (TL), Adam Houldsworth (AH), Bridget Diakun (BD) and Tim Lince (TJL).
Market radar:
Wine Label IP Directory launched in Australia – The Australian government's minister for agriculture, David Littleproud, announced this week the development of a 'Wine Label Intellectual Property Directory' to "prevent dodgy copies" of wines being brought into the country. "What we have to do is protect brand Australia and protect brands like [wine brand] Ghost Rock, who are exporting around the world," Littleproud said. "What we are saying is let's give the brand some currency, and so we are creating a brand directory. You will not be able to export to anywhere around the world unless you are on this directory, and if you try to, we will stop you, and you will not get an export license. It's as simple as that." The directory, when it launches, will be searchable by "image elements, brand name and publication date and will display a trademarked image of labels, the exporters ABN, brand name and date the label was published", according to The Advocate. The move follows various instances of fake Australian wines being sold, including a version of Penfolds called Benfolds. (TJL)
Fake Tequila auctions "may cause injury" – Mexico's Trade Commissioner to Australia has warned that thousands of counterfeit bottles of tequila being sold off in the country "may cause injury if consumed", it has been reported. The fire sale has come as part of the liquidation of Australian alcohol manufacturer Fernbrew, which went bust after being discovered to be involved in the sale of fake booze last June. 3400 bottles of counterfeit Reeba Reeba Tequila are due to sold off, but the Mexican official has cautioned that it cannot be known what is contained in the bottles, which was manufactured in Australia rather than parts of Mexico where tequila is traditionally produced. (AH)
Startup using AI to prevent brands from damaging marketing campaigns – Gauge, a startup based in DC, has developed a platform which utilises AI to inform brands of potential mistakes in marketing campaigns that could lead to backlash. There have been a number of ads in recent years which have offended consumers, such as Pepsi's commercial featuring Kendall Jenner. This company offers a way for companies to understand the possible impact of their marketing decisions. Firstly, Gauge uses focus group to help brands make decisions, and they also employ the help of consumers and industry experts through surveys. Surveys are completed on an app, and those who complete the questionnaires are compensated accordingly (with gift cards and cash). The creative ideas of these campaigns remain private, as users must sign non-disclosure agreements. From there, Gauge analyses the responses with AI to provide insight to clients. Companies are able to select target groups, choosing criteria based on gender, race, age, location, etc. Marketing campaigns can be a make or break moment for companies, and the wrong move has the potential to be highly damaging to a brand's image. (BD)
The PCT Network goes global – The PCT Network has unveiled a global network to streamline foreign patent and trademark filings. The organization The PCT Network is a global network of attorneys interested in benefiting from meaningful reciprocal relationships and the expansion is designed "to provide law firms with access to high caliber resources in foreign countries". (TL)
Legal radar:
AB InBev sued by clothing brand - Fashion brand Patagonia is suing the world's largest brewer AB InBev for trademark infringement, because of its sale of Patagonia beer. It alleges that the beer's name infringes its rights, and that its aesthetic imitates the branding of Patagonia clothes; the beer's label features a picture of a mountain, as does the Patagonia logo. AB InBev has gone to "great lengths to pass itself off as Patagonia", the plaintiff states in the lawsuit, and caused confusion in the marketplace, especially given that Patagonia itself has been marketing a beer, Long Root, since 2016. AB InBev has responded that the suit is without merit. It was granted a US trademark right for a Patagonia beer back in 2012, although it waited until last year to launch the product. (AH).
Office radar:
EUIPO releases short movie – The European Union Intellectual Property Office (EUIPO) has released a short movie to raise awareness of what a world without intellectual property could entail. The movie, IPDENTICAL, portrays a dystopian world in which IP no longer exists, seen through the eyes of a young woman, played by Spanish actress Manuela Vellés. The movie has been selected by over 15 international film festivals, and received awards at the Publicstyka festival in Poland and the Dieciminuti festival in Italy. For practitioners that want an IP-themed movie night this weekend, the 9 minute film is viewable on the EUIPO's YouTube channel. (TJL)
Paraguay and INTA host generic trademark event – Paraguay's National Directorate of Intellectual Property (DINAPI) and the International Trademark Association (INTA) has partnered up to host a day of conferences focused on brand genericism. Berta Dávalos Julián, general director of DINAPI, said at the event: "Although our legal regulations are not intended as grounds for cancellation, the fact that a trademark is made public is a reality that all Paraguayans know. In that sense and to exemplify, he cited the Champion brand, which is how sports footwear is known here; Kolynos, as we name the toothpaste and so with other examples of brands that have been vulgarized by its use as a generic description of the product. This type of space allows officials and intellectual property agents to have clear ideas and agreed criteria to offer legal security to those who come to our offices to request the registration of a trademark." (TJL)
Domain radar:
ICANN to decide fate of '.amazon' TLD – Last month we reported that ICANN had passed a resolution that ends the organisation's efforts to lead a facilitation process aimed at settling a long-running dispute between e-commerce giant Amazon and the Amazon Cooperation Treaty Organization (ACTO) over the former's application for the '.amazon' TLD and two internationalised domain names. The resolution established a period for the two parties to find "a mutually acceptable solution", absent which ICANN would request a proposal on how it would address the concerns of ACTO member states and then make a final decision o the fate of the string. This week, ICANN wrote to ACTO to note that, as the initial period had expired with no request to extend it, it is requesting the aforementioned proposal from Amazon – which it will then review and "take action as it deems appropriate". Over the past few years ICANN has sought to facilitate a mutually agreed solution amongst the parties. That has clearly failed to materialise and now it will have to take the lead and finally push for a solution to a stalemate that has gone on for too long. (TL)
KPMG migrates to '.brand' – KPMG has become the first of the Big Four professional services firms to launch its corporate websites under its own branded top-level domain name, '.kpmg'. The firm has moved from its longstanding 'home.kpmg.com' site to 'home.kpmg'. The company states that "the move enhances the KPMG brand through a strong, simplified name, and provides end users with a level of assurance that any site that ends with '.kpmg' is owned and operated by KPMG.  Since the top-level domain can only be used by KPMG, visitors to sites that use the new top level domain can easily confirm its authenticity and be assured that the information they contain is reliable and secure. It is intended as the first step of many in creating a consolidated, secure, and trustworthy space for the KPMG member firm network and its online digital footprint." (TL)
On the move:
Gadens bulks its IP team with new hire – Gadens has announced the appointment of Hazel McDwyer to partner in the IP practice. McDwyer handles both enforcement and prosecution matters across the spectrum of IP, and joins the firm's office in Sydney. (BD)
Cole Schotz expands Texas footprint – Cole Schotz has announced an expansion of the firm's Texas presence with the addition of a four-person litigation and intellectual property team in Dallas. Aaron Davidson and Gary Sorden join as members, while Brian King and Tim Craddock join as Associates. Davidson's focus is on commercial and intellectual property litigation, including trademark, patent, copyright and trade secret matters, while Sorden's P litigation practice covers a range of areas including software, electrical, mechanical, semiconductor and chemical technologies. Additionally, King focuses on patent, trademark, copyright, trade secret, and breach of contract matters, while Craddock uses his technical background to represent a variety of technologies in IP litigation. (TL)
Keystone Law scoops up Brown Rudnick lawyers – Alexander Carter-Silk and Claire Blewett have joined the intellectual team at Keystone Law, both formerly from Brown Rudnick. This hire was part of a larger effort, with Keystone announcing the appointment of 15 senior lawyers. (BD)
Ice Miller acquires new IP and life sciences lawyer – Adam Sussman has joined Ice Miller LLP's Chicago office as an associate in the IP and life sciences groups. A specialist in organic chemistry, he concentrates on prosecution and counselling work. (AH)
Intellectual property law specialist joins Baines Wilson – Adam Turley has been appointed as an intellectual property law specialist at Baines Wilson. (BD)
Friday catch-up:
Every Friday in our news round-up we will provide a quick rundown of the latest news, analysis and intelligence posted on WTR. Over the past week we:
And finally…
WTR Industry Awards 2019 shortlist revealed – WTR has unveiled the shortlist for the WTR Industry Awards. Among the corporate teams featured on this year's shortlist are those from Audi, Burberry, Danone, Dell, Groupon, Home Box Office, John Deere, Netflix, Pfizer, Richemont, Treasury Wine Estates and Under Armour. The nominees for In-house Leader of the Year 2019 are Netflix's Ali Buttars, Courtney Laginess of Mars, Canada Goose's Geoffrey Marr, Judy McCool of Home Box Office and Daniel Zohny from the Fédération Internationale de Football Association (FIFA). The winner of that award, and the team-based categories, will be announced at a private champagne reception in Boston next month. However, as is tradition, there is one award winner that can be unveiled in advance. The recipient of this year's Lifetime Achievement award is Jack Chang, currently special counsel to the chair of L Brands International. (TL)