Fake news trademark stunt, Chile extends all IP matters, and Lichtenstein joins TMview: news digest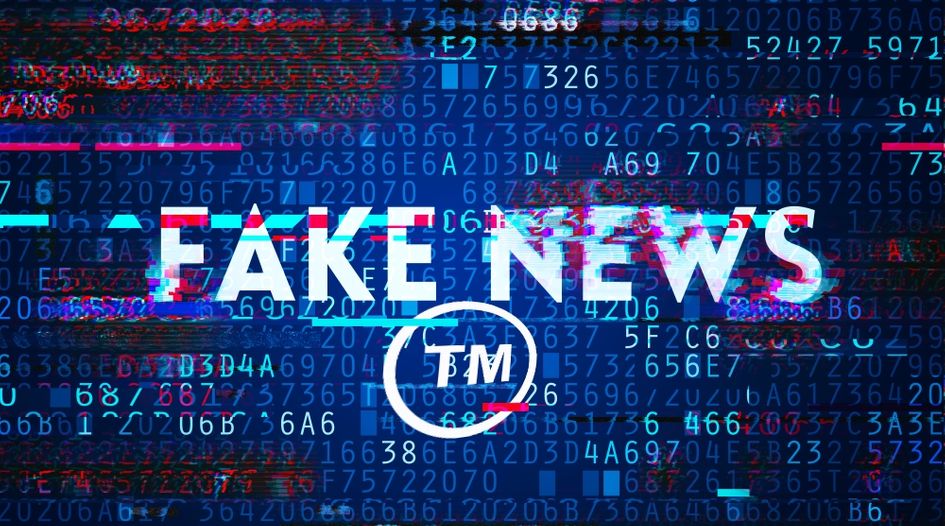 Every Tuesday and Friday, WTR presents a round-up of news, developments and insights from across the trademark sphere. In our latest edition, we look at Kanye West being denied a trademark for the term 'Sunday Service', adidas prevailing in Japan, the UKIPO notifying users of planned maintenance after Brexit, and much more. Coverage this time from Trevor Little (TL), Bridget Diakun (BD), Jonathan Walfisz (JW)  and Tim Lince (TJL).
Market radar:
On the brand protection Carousell – Online classified ad platform Carousell has launched an anti-counterfeiting programme aimed at identifying fake goods put up for sale, reports Inside Retail Asia. The outlet notes that, during a trial of the Carousell Rights Owners Programme (Crop), which started last December, 13,000 listings have been taken down, with select brand partners having access to Crop and its content-moderation capabilities. Among those who have signed up to date are Nike, Grab and luxury group Kering. Carousell head of legal Serena Darcel Chin told the outlet: "We want to create a trusted marketplace platform and protect Carousellers from inadvertently purchasing counterfeits or unauthorised goods, while at the same time protecting brands' rights. Crop allows us to proactively address both these issues seamlessly, eliminating any delay in action altogether." (TL)
Coty looks to divest hair and nail care brands – Coty, an American multinational beauty company, is looking to sell its business unit that covers its hair and nail care brands, such as Cairol and OPI. The company is hoping to streamline its portfolio as well as cut debt. Coty found it difficult to integrate 40 beauty brands, including Covergirl, that it purchased from P&G in 2016, which negatively impacted the business. According to a Wells Fargo analyst, the unit should be able to sell because of Coty's reputation in the market and its high degree of consumer loyalty. Credit Suisse will be handling the sale of the units, which reported $2.7 billion in net revenue in fiscal 2019. (BD)
Kanye refused trademark for 'Sunday Service' – US musician Kanye West has been refused a trademark by the USPTO for the term 'Sunday Service'. West had started using the mark as part of a new musical project in 2019. His legal counsel, through his IP holding company, Mascotte Holdings, Inc, sought a trademark registration in connection with clothing, reports The Fashion Law. The registration was refused as there was already a registration for 'Sunday Service' from 2015 by Jeff Jonas, also known as DJ Escape. Jonas has been using the mark since 2014. (JW)
Counterfeit STI tests infecting the UK market – Around 12,000 counterfeit STI tests have been seized in the UK over the past four years. The Medicines and Healthcare products Regulatory Agency (MHRA) has also found 2,000 products available online this October, reports inews. The home-test kits are meant to detect a range of diseases including Chlamydia and HIV – but the counterfeit versions were found to give a false negative result to an infected sample. The news is particularly worrying after Gonorrhoea rates reached the highest in more than 40 years, while HIV services are reportedly at "breaking point". MHRA also highlighted research that found 10% of Brits had bought fake medical products online in the last year, with half of all medical products online either being substandard or counterfeit. (JW)
Australian wool-makers launch certification trademark – Australian Fibre Collective, a cooperative of small-scale wool makers in Australia, has launched a trademark to recognise textile producers with 100% Australian wool. Every part of the process must have taken place in Australia to receive the mark, reports ABC News. The mark can be licensed to anyone producing a fibre product including famers and fashion designers. (JW)
Legal radar:
adidas prevails against "adidog" – adidas has been successful before the Japanese Patent Office (JPO) in getting a pending application for the word 'adidog', for use on dog clothing, cancelled. The German sportswear company filed its opposition in January of this year, arguing that the "adidog" mark would confuse consumers into thinking there was an affiliation or endorsement. adidas further stated that consumer confusion would be exacerbated because of the company's long-time brand presence in Japan, as well as the relatedness of the goods in question. The JPO's opposition board sided with adidas and dismissed the application. This is the second time adidas has prevailed against adidog. Last year it tried to register a trademark consisting of three diagonal parallel dog bones, similar to adidas' three-stripe mark. (BD)
Green party calls out Cyprus government over BBQloumi failure – The Green Party in Cyprus has accused the government of failure over the recent CJEU opinion that supports a Bulgarian cheese being called BBQloumi, reports Cyprus Mail. The Foundation for the Protection of the Traditional Cheese of Cyprus named Halloumi owns an EU collective trademark for 'Halloumi'. The foundation has previously been unsuccessful in stopping the registration at the EUIPO as Halloumi was found to have a low distinctive character. The CJEU opinion from Juliane Kokott also noted that Halloumi doesn't designate a specific place, but is merely associated with Cyprus. (JW)
Office radar:
UKIPO notifies of planned system maintenance after Brexit – As the clock ticks down to the (supposed) Brexit day of 31 October, the UK Intellectual Property Office has warned users of planned system maintenance that will last until 4 November. Trademark and design services will be affected by the maintenance with digital application services unavailable. If there is an important filing date between 31 October and 4 November, the paper application channels can still be used. Paper filed oppositions will be unaffected, however you will not be able to file a threatened opposition and are advised to do so in advance of 11pm on 31 October. (JW)
Lichtenstein joins EUIPO's TMview – The EU Intellectual Property Office (EUIPO) has announced the addition of Lichtenstein's trademark data to its online search tool TMview. The Bureau of Intellectual Property within the Office of Economic Affairs of the Principality of Lichtenstein (AVW) is the 71st office to join the database. The AVW's 7,500 trademarks are added to make a total of almost 55.1 million trademarks accessible with TMview platform. (JW)
Chile IP office extends all IP deadlines – The Chilean Intellectual Property Office (INAPI) has confirmed it has extended deadlines in all administrative requests in the wake of an ongoing state of emergency in the country. The Chilean government extended a state of emergency to several cities across the country yesterday following a weekend of violent clashes, looting and arson attacks. The nationwide protests were sparked last week after a proposed hike in public transport fares, although they have since widened to reflect public anger at rising living costs and income inequality in the country. The INAPI announced the extension today, noting: "It has been determined to grant an extension of the deadlines ex officio, associated to all administrative procedures carried out before this [registry] that expire on 21 or 22 October 2019 of two additional business days. These measures aim to facilitate the processing of users who have been affected by recent events in the country." (TJL)
Delay in filings at Australian IPO – The Australian Intellectual Property Office has announced a delay in the examination of trademarks following a "significant increase" in the number of filings. "Delays will not change the date from which any rights granted take effect as these stem from the date of filing not the date of examination," the office added. (TJL)
Media watch:
Fake News trademark application likely to fail, but that is not the point – Teen Vogue reporter Emily Bloch has published an op-ed explaining why – despite its expected rejection – a chapter of the Society of Professional Journalists is applying for a FAKE NEWS trademark at the USPTO and sending cease and desist letters to Donald Trump when he uses the term. Reflecting on instances where bombs have been sent to CNN and "a shirt suggesting reporters should be hanged is casually worn on an airplane", she writes: "Just because you don't like a piece of information or it makes you look bad, doesn't mean you get to call it fake." Noting that "we don't expect the trademark to get approved", she concludes: "What we do hope is that this idea is outrageous enough to get people to stop and think about what fake news is, and what it means to them… We also want to use this time to remind people that journalists are human. We're the watchdogs of society who work hard to present the public with facts for often little recognition, praise, and pay. So when a reader doesn't like a story, threatening to shoot, lynch, or dox our family members isn't really getting us up and excited in the morning… So yes, this is satire. It's a joke. But it's a joke with a point." Joke or not, fighting back against the casual use of the term Fake News is something that this author (who once had a law firm professional accuse him of just this when writing a piece that did not side with their client) applauds. (TL)
Alibaba's AACA praised by Peppa Pig brand owner – Last week the brand community descended on Shanghai for the China International Licensing Expo, with Tim Pfeiffer, senior vice-president of business affairs for the family & brands division at Entertainment One UK (which manages such brands as Peppa Pig and PJ Masks) took time out to accentuate the positives of China's brand environment. Speaking to China Daily's He Wei, Pfeiffer pointed to China's "great improvement" in IP protection and also praised Alibaba's Anti-Counterfeiting Alliance use of technology to proactively remove infringing listings from its platforms: "Obviously this is something we find extremely helpful because .... even when the fake products are manufactured, they cannot be sold into the market". He has also welcomed Alibaba's data sharing, which means that the company receives the details of infringers so that it can engage in further investigations and actions: "Such an approach has really proven to be pioneering in the field .... and it's the best way to get rid of piracy." (TL)
On the move:
Kirkland & Ellis welcomes IP litigator to LA office – Kirkland & Ellis has hired IP strategist and litigator Ellisen Turner to its Los Angeles office. Turner has been appointed to partner and his practice will focus on patent and trade secret litigation and transactions. He represents clients before federal courts, as well as the US International Trade Commission and the PTAB. Turner also handles matters in domestic and international arbitrations. Turner is experienced in a range of sectors, particularly media and entertainment technology, semiconductor design and fabrication, biotechnology and life sciences. He is joining from Irell & Manella. (BD)
Paul Hastings snags Merri Moken from Holland & Knight – Merri Moken, formerly of Holland & Knight, has joined Paul Hastings' IP practice as of counsel in the New York office. Moken is a litigator, handling patent, trademark, trade secret and contract matters. However, she also gives strategic advice and counseling. Moken specialises in the life sciences and technology sectors. (BD)
And finally...
Managing Trademark Assets returns to London – WTR is pleased to announce that, following the success of this year's event, Managing Trademark Assets Europe will be returning to London on 28 January 2020. The event provides an opportunity for attendees to hear best practice and insight from leading in-house counsel from the world's biggest brands as they discuss their approaches to critical areas, as well as share their own insights with peers and colleagues. For the upcoming event we are also increasing the interactive nature of the programme, introducing informal, small-group discussions on dispute resolution scenarios - allowing participants to workshop possible responses with their peers and colleagues. Among the other areas to be explored are budget management, dispute negotiation tactics, best practices around diversity and team building, and how to fight counterfeits on a finite budget. The current registration rate for the event is £395 (excluding VAT). To sign up to attend Managing Trademark Assets Europe, click here. (TL)