Facebook head on budget management; seven takeaways from Redskins rebrand; worrying discrepancy in USPTO examinations; and much more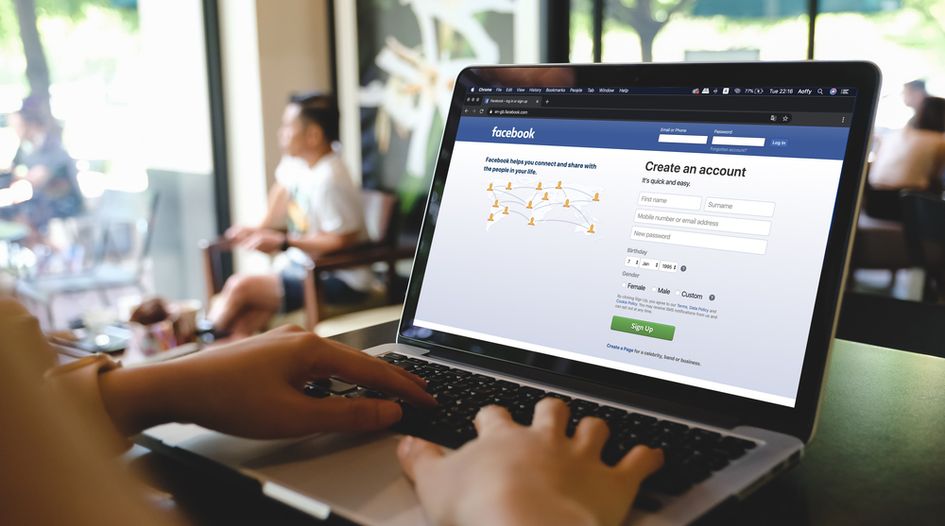 Everything we covered on WTR over the past seven days – and all you need to know from the world of trademarks to set yourself up for the start of another busy week.
Do you have five minutes to give your views on trademark search, watch and portfolio management services? WTR is polling law firm and corporate trademark professionals for their thoughts on how the non-legal trademark services sector is matching up to expectations and what more they need from providers. Complete the short survey here or read more about the project here.
Monday 13 July
Facebook head of brands and marketing legal Mike Yaghmai explained how his team approaches budget management and deprioritisation, with vital techniques to facilitate team and client buy-in. Read more
A global study by Brand Finance revealed why nations, much like companies, must consider all aspects of their brand to effectively leverage soft power on the world stage. Read more
The Washington Redskins NFL team has announced that it is to retire its controversial 'redskins' name and logo. We reflected on the troubled history of the brand and discussed predictions for the new name. Read more
In exclusive comments to WTR, the Canadian Intellectual Property Office divulged how covid-19, legislative changes and adaption to the Madrid Protocol have led to lengthy examination timeframes, with applicants waiting 28 months for approval. Read more
Tuesday 14 July
In our Tuesday news round-up, we looked at the boom in 3D printing, a spike in covid-19 new gTLDs, Muji USA filing for bankruptcy, Mondelez dropping product lines, a Trump trademark refusal, and much more. Read more
With a 78% year-on-year increase in individual WTR users, we revealed the top 20 most-read articles of the year so far. Read more
Having uncovered a disparity between law firms in Asia and the rest of the world when it comes to engaging on LGBT+ issues, we outlined a number of ways in which firms can start to effect change. Read more
USPTO commissioner of trademarks David Gooder and experts from Amazon, Disney, GSK, Hugo Boss, Starbucks, Sony, Target and Under Armour were among those announced as the first confirmed participants to our upcoming WTR Connect event. Read more
A WTR investigation revealed that 66 US law firms with market-leading trademark practices have made use of the government's Paycheck Protection Programme, receiving loans totalling between $150 and $327 million and protecting over 10,000 jobs.  Read more
Wednesday 15 July
AJ Park partner and chair of the INTA Indigenous Peoples' Rights Subcommittee Lynell Tuffery Huria called on New Zealand IP legislation to protect Māori traditions and cultural expressions. Read more
After Kanye West announced that he was dropping his US presidential campaign, we scrutinised his trademark filings and asked whether he was ever fully in the race. Read more
In the latest instalment in our regular series on notorious marketplaces around the globe, we uncovered six counterfeiting hotspots for brand owners to have on their radar in Pakistan. Read more
Thursday 16 July
Following criticism from the Delhi High Court, the Indian IP Office has clarified its position regarding the suspension of deadlines amid the covid-19 pandemic. Meanwhile, other offices have begun to resume operations. Read more
Academics in Australia examined the first database to link equivalent trademarks across national offices into a single comprehensive offering, discovering a stark growth in multi-jurisdictional applications and a higher rate of multi-nation marks in countries with higher export rates. Read more
We reported the worrying results of a new study that has found "meaningful variation" in the trademark registration rates, publication rates and speed of trademark examining attorneys at the USPTO. Read more
Friday 17 July
Beyoncé, an IP children's book, sustainability commitments at Diageo and the relationship between counterfeiting and organised crime were among the topics covered by Friday's news round-up. Read more
With the Washington Redskins NFL team officially retiring its longstanding name and logo, we offered seven key takeaways for anyone on the cusp of a huge sporting rebrand. Read more
We took a deep dive into filing data at the UK Intellectual Property Office to discover persistent growth and long-term activity, despite the chaos of Brexit and covid-19 – with July the busiest month the office has ever seen. Read more
Saturday 18 July
Our weekly delve into WTR's unrivalled archive presented a series of features focused on cost-effective methods and alternative business models for managing law firm brands and operations. Read more