Facebook brand value falls, Pringles and Prosecco battle, and Alibaba's AACA member update: news digest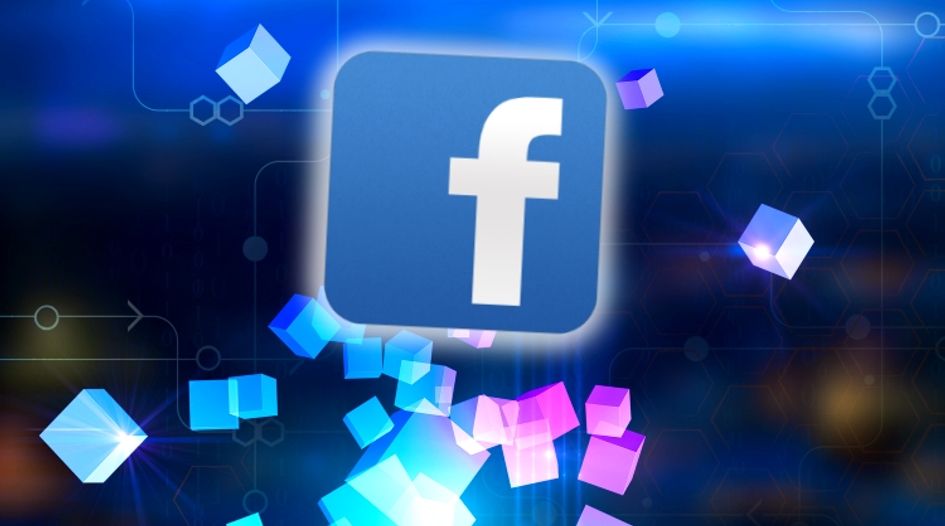 Every Tuesday and Friday, WTR presents a round-up of news, developments and insights from across the trademark sphere. In our latest edition, we look at the US and Singapore IP regimes being recognised in a new index, the most visible brand logo online, Netflix accused of trademark dilution by Mossack Fonesca, WIPO announcing a new version of Nice classifications, and much more. Coverage this time from Trevor Little (TL), Bridget Diakun (BD), Jonathan Walfisz (JW)  and Tim Lince (TJL).  
Market radar:
US and Singapore IP regimes recognised in latest International Property Rights Index – The Property Rights Alliance has released the 2019 International Property Rights Index, which measures the strength of physical property rights, intellectual property rights, and the legal and political environments that enforce them. In terms of the ranking, Finland remained in top spot for the overall protection of property rights, although it experienced a slight decrease in the legal and political environment. Meanwhile, the United States experienced increases in all categories and moved passed Denmark and the United Kingdom on the way from 14th to 12th in property rights protections overall. The United States was found to lead the world in copyright and patent IP protections. Drilling down into the world of IP, Western Europe and North American continued to lead the world in IP protections, with an average score 39% greater than the rest of the world. Singapore was ranked top in the 'protection of IP rights' in Asia category, with Daren Tang, chief executive of the Intellectual Property Office of Singapore stating: "It is an honour to be recognised as a leading country in the protection of property rights. Societies and economies are becoming more interconnected in the new digital world, where growth and development are driven by IP and intangible assets. This accolade will bolster confidence for innovative enterprises to continue to use Singapore as a hub to manage, grow and deploy their IP and intangible assets into the region and beyond." (TL)
Tech brands retain top spots but Facebook tumbles in new brand value ranking – Interbrand has released its 2019 Best Global Brands Report. In the top three positions it is a case of 'as you were', with Apple, Google and Amazon (respectively) topping the rankings. The remainder of the top ten were: Microsoft (with a brand value of $108,847m), Coca-Cola ($63,365m), Samsung ($61,098m), Toyota ($56,246m), Mercedes-Benz ($50,832m), McDonald's ($45,362m) and Disney ($44,352). Notably, Uber and LinkedIn appeared in the rankings for the first time, at positions 87 ($5,714m) and 98 ($4,836m). Meanwhile, Facebook dropped five places, falling out of the top ten after a 11.8% drop in value this year. (TL)
Alibaba's AACA closes in on 200 members – This week Alibaba hosted its latest the Alibaba Anti-Counterfeiting Alliance member conference, with the company's senior vice president Michael Yao noting that the brand protection programmed now boasts 155 members from 17 countries. Yao noted that the AACA should hit the 200 member mark by mid-2020, adding: "To be responsible for such a large number of brands is a significant milestone for the Alibaba Anti-Counterfeiting Alliance, and it speaks volumes about the confidence the members have placed in Alibaba, and each other, to make this alliance and partnership work... We are making a difference and achieving real results, such as in offline enforcement. We have made significant progress, and there is much more to come." said Yao. Delving deeper into these offline investigations, it was revealed that, between January and September, AACA members' cooperation with Chinese law enforcement resulted in the closure of 492 counterfeit manufacturing rings and the arrest of 687 criminal suspects. The total value of these cases was estimated at RMB 1.24 billion. The AACA gathering in Shenzhen came just days after WTR's Brand Protection Online event, at which the City of London Police commended Alibaba, presenting its first ever Award for Excellence in IPR Enforcement. (TL)
Amazon, McDonald's and Chanel most visible logos – New research from Brandwatch has revealed the brand logos that make the most appearances online. The study involved analysing 50 million images in the social media platform, and found that the Amazon logo was the most visible, appearing over 7 million times. Next up was McDonald's (4.9 million appearances), Chanel (3.8 million), Adidas (3.1 million), EA Sports (2 million), Nike (1.7 million), Apple (1.7 million), Pepsi (1.3 million), Chevrolet (1.2 million) and Emirates (1.1 million). The full Brandwatch report further interrogates the data, including top brand logos by location. (TJL)
Pringles accused of infringing on Prosecco GI – Luca Zaia, president of the Veneto region in Italy, has publicly decried the latest Pringles crisp flavour on Facebook. 'Prosecco and pink peppercorn flavour' Pringles were found in a supermarket in the Veneto region – where Prosecco is produced. Prosecco gained its DOC (controlled designation of origin) certificate in 2009, equivalent to a Geographical Indication (GI). Zaia went on to write: "We can no longer tolerate the use of a protected name without authorisation". An investigation in Italy saw 250 tubes seized by the ICQRF, reports The Guardian. Pringles said in a statement: "The prosecco and pink peppercorn variant was produced in 2018 as a limited edition for the Christmas holiday period. We used prosecco DOC as an ingredient in the aroma and the use of the name of the product on the packaging was designed in line with DOC guidelines and European regulations. We have no plans to produce this variant in the future." (JW)
Legal radar:
Trademark dilution claimed among accusations in Mossack Fonesca v Netflix libel suit – The new Stephen Soderbergh film, 'The Laundromat', has landed Netflix with a defamation accusation, reports Bloomberg. The film stars Gary Oldman and Antonio Banderas as the real-life founders of Mossack Fonesca, the law firm at the centre of the Panama Papers scandal. Among the allegations Netflix are also accused of trademark infringement for the use of the firm's logo throughout the film. The firm argues that the movie devalues the goodwill and value of the logo and that the "viewer will assume that the plaintiffs endorse and/or approve the use". The film's theatrical release on 27 September, and streaming release on 18 October, coincides with when the firm will face criminal charges over the Panama Papers scandal. In response to the allegations, Netflix has said the effort to prevent the firm's release is a "virtually unheard-of prior restraint on speech" and should be denied. (JW)
Rothy's feel walked over by claimed Steve Madden trade dress infringement – Shoe manufacturer Rothy's has filed claims against Steve Madden for design patent and trade dress infringement, trademark dilution, and unfair competition. Rothy's had originally sent a cease-and-desist in 2015 to Steve Madden because they believed Rothy's Point ballet flat was being infringed by their Rosy Flat shoes. Steve Madden filed a lawsuit against Rothy's in response looking to invalidate seven of Rothy's patents, leading to Rothy's filing the countersuit. (JW)
Office radar:
WIPO announces new version of Nice Classifications for 2020 – The latest version of WIPO's 11th edition of the Nice Classifications for goods and services will enter into force on 1 January 2020. The 2020 version will be applied to any international registration application on or after that date. No goods and service classifications will be amended or reclassified for registrations before 2020. (JW)
Domain radar:
Nominet brings in nine new experts for its Domain Resolution Service – Nominet, the domain registry responsible for the '.uk' TLD, has announced the appointment of nine new independent experts for its Dispute Resolution Service (DRS). The newly appointed experts are Christopher Hall, David Laurence Kreider, Matthew Lavy, Micah Ogilvie, Flip Petillion, Jacqueline Reid, Simon Sellars, Catherine Slater and Nial Vivian. There are now 47 DRS experts available for dispute deliberation, the service established in 2001 to efficiently resolve domain name disputes for the 13.3 million domains registered under '.uk'. General counsel, Nick Wenban-Smith, comments: "Last year we saw an increase in the number of complaints resolved through mediation, up from 77 cases to 93, and while the time taken for DRS cases to be closed decreased from 57 to around 50 days, we're not complacent about ensuring we have a full complement of Experts on hand should they be required." (JW)
On the move:
Rouse opens Shenzhen office – International IP law firm Rouse has opened a new office in China's so-called 'tech capital', Shenzhen. The office opened this week and will offer a range of services for Chinese companies looking to expand their IP portfolios, and foreign brand owners seeking to gain access to local R&D ecosystems. Rouse was the first international IP firm to establish a base in China, and currently has 300 professionals working from offices in Beijing, Shanghai, Guangzhou and Hong Kong. The firm's chief executive, Luke Minford, commented on the opening: "Shenzhen is unlike any city in the world. Out of nowhere it has become a world-leader in innovation, offering technology companies a location in the heart of Asia that boasts advantages in manufacturing, logistics, design & R&D. With the central and local governments announcing ambitious plans to support this innovation strategy long-term, it seems like a no-brainer for the leading IP firm in China to be here. With our depth and geographic reach we can now support Shenzhen based innovators as they expand internationally as well as international companies looking to bring their IP to the local market." (TJL)
Freeborn adds five partners to New York office – Freeborn & Peters has hired five partners to its litigation practice group in New York. Jeremy D Richardson is part of the intake and has become a member of the IP team. His clients are mostly consumer products manufacturers and he handles matters relating to IP protection, license agreements, business agreements and contract disputes. (BD)
Nelson Mullins snags Maya Elbert from Jones Day – Maya Elbert, who was previously an associate at Jones Day, has joined Nelson Mullins Riley & Scarborough as of counsel, according to an announcement on the firm's website. Elbert handles a range of IP matters from patent prosecution and counseling to transactional work. She focuses on the biotechnology and pharmaceuticals sectors and can be found at Nelson Mullins' New York office. (BD)
Design rights attorney joins Quarles & Brady – Quarles & Brady has welcomed James J Aquilina to the firm's Washington DC IP practice group. Aquilina, a design rights attorney, has been appointed to of counsel. He has experience in utility and design patent, trademark, copyright and trade secret law. Aquilina handles matters relating to procurement, portfolio development, licensing and rights enforcement. He is also the chair of the Industrial Designs Committee of the American Intellectual Property Law Association. (BD)
Fox Rothschild boosts biotech and pharma offering – Fox Rothschild has appointed biotech patent lawyer Howard S. Suh to partner within its IP practice, according to a press release. Suh specialises in the biotechnology and pharmaceutical sectors and is an experienced litigator. He joins the firm from Holland & Knight and will be working out of the New York office. (BD)
And finally...
Managing Trademark Assets returns to London – WTR is pleased to announce that, following the success of this year's event, Managing Trademark Assets Europe will be returning to London on 28 January 2020. The event provides an opportunity for attendees to hear best practice and insight from leading in-house counsel from the world's biggest brands as they discuss their approaches to critical areas, as well as share their own insights with peers and colleagues. For the upcoming event we are also increasing the interactive nature of the programme, introducing informal, small-group discussions on dispute resolution scenarios - allowing participants to workshop possible responses with their peers and colleagues. Among the other areas to be explored are budget management, dispute negotiation tactics, best practices around diversity and team building, and how to fight counterfeits on a finite budget. The current registration rate for the event is £395 (excluding VAT). To sign up to attend Managing Trademark Assets Europe, click here. (TL)