Facebook and Microsoft take IP diversity pledge; USPTO publishes new TMEP; Sony sells Crackle trademark – news digest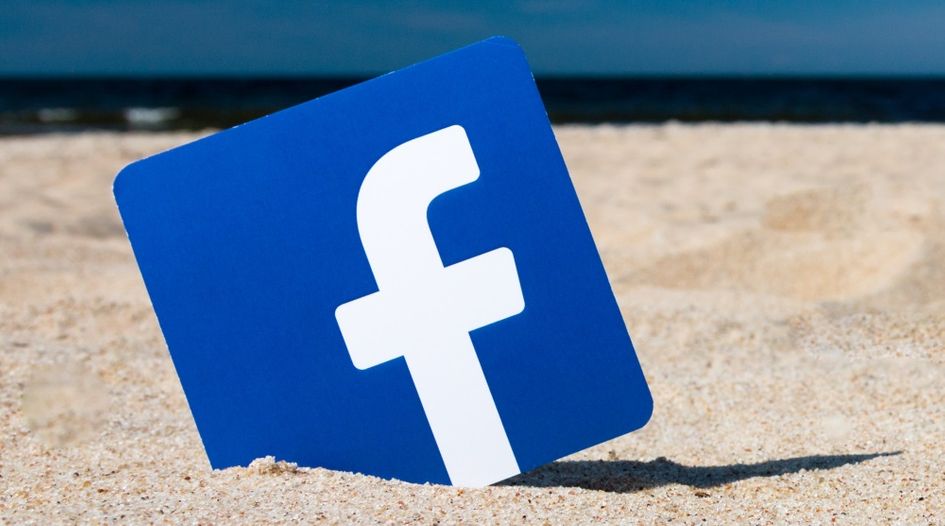 Every Tuesday and Friday, WTR presents a round-up of news, developments and insights from across the trademark sphere. In our latest round-up, we look at counterfeit face masks being seized in Malaysia, Lorna Jane responding to a fine for covid-19-related advertising claims, a US court rejecting a pre-emptive colour lawsuit against Deutsche Telekom, and much more. Coverage this time from Victoria Arnold (VA), Bridget Diakun (BD), Tim Lince (TJL) and Trevor Little (TL).
Market radar:
Counterfeit face masks seized in Malaysia – The Johor Domestic Trade and Consumer Affairs Ministry (KPDNHEP) in Malaysia has seized 112,350 face masks that are suspected to be counterfeit. The seizure, which took place over the weekend, involved a raid of three premises that sold various types of face mask. In this case, the suspected counterfeit goods are Neutrovis brand masks. "We believe that they are using the premises as a storage location and to carry out distribution activities of the seized face masks," a law enforcement spokesperson said, before confirming that the raid took place in cooperation with the trademark owner. "The Johor KPDNHEP will continue to work with trademark owners and other agencies in the effort to protect the rights of consumers and the intellectual property rights of the industry. Traders are also warned not to conduct transactions using fake trade descriptions or counterfeit goods because the Johor KPDNHEP is constantly monitoring and will take stern action against offenders." (TJL)
Eluceda completes £1.1 million institutional fundraising – Authentication and detection solutions company Eluceda has completed a £1.1 million institutional fundraising round. The new funds will be used to build out the company's management and technical staff, enabling Eluceda – which serves the anti-counterfeiting and bacterial detection industries in markets such as food and beverages – to accelerate its growth plan. Matthew Harte, CEO of the company, stated: "I'm delighted with the significant interest Eluceda received as part of this fundraising and welcome our new shareholders. We have a clear strategy in place to drive organic growth in our existing markets of anti-counterfeit, bacterial detection and diagnostics and have already made a great deal of progress both in terms of creating a truly differentiated offering and working hand-in-hand with some of the largest companies in the sectors that we serve. The markets we operate in are large, global and growing strongly, and Eluceda is in a good position to accelerate its growth trajectory with the proceeds from this fundraising." (TL)
GUN AINM fights counterfeits with Eltronis engage labels – Streetwear label GUN AINM has announced that it is using the Eltronis Group's engage technology solution to enable instant authentication by consumers and protect against counterfeit garments. With every genuine GUN AINM purchase, consumers receive a card of authenticity, which contains a permanently adhered holographic label, customised with GUN AINM's logo, and a unique QR code and serial number, which allows authentication of the garment when scanned with a smartphone camera. On activation, customers can verify their purchase and access a variety of relevant product and brand information via a dedicated web page. Cameron Friell, co-owner of GUN AINM, said: "Our driving purpose at GUN AINM is to showcase talented, independent artists through the medium of streetwear and having the ability to reassure our customers and collaborators that each product is genuine is an integral part of our philosophy." (TL)
Major companies take innovation diversity pledge – WTR's sister title IAM reports that more than 25 major, innovation-led businesses have signed up to the US IP Alliance's Diversity Pledge ahead of the organisation's inaugural Increasing Diversity in Innovation virtual conference, which is being held in conjunction with UC Berkeley this week. Editor-in-chief Joff Wild writes that Adobe, AT&T, Facebook, HP, Lenovo, Microsoft, P&G, Pure Storage, Seagate Technology and Uber are among the companies that have made the pledge. This commits them to implementing best practices to increase inventor diversity within their operations and to share relevant data that tracks the outcomes of their efforts. Increasing Diversity in Innovation will focus on providing best practices, data and research from academia, corporations and non-profits designed to help companies better integrate and incorporate minority inventors into their innovation ecosystems, leading to demonstrable and measurable results. (TL)
Brand radar:
Chicken Soup Entertainment acquires Crackle trademarks from Sony – Chicken Soup for the Soul Entertainment Inc has closed a deal with Sony Group's CPE Holdings, also known as Sony Pictures, to acquire the trademarks of video-streaming platform Crackle. The transaction includes trademarks in more than 50 countries covering Australia, Asia, Europe and South America. "We are accelerating our growth by making a big commitment to offer our AVOD networks worldwide," said William J Rouhana Jr, chair and CEO of Chicken Soup for the Soul Entertainment. "We already owned the international trademarks to our Popcornflix and Chicken Soup for the Soul networks, as well as the trademarks for the US and Canada for Crackle. By acquiring the international trademarks for Crackle, we are now in a position to offer all three of our primary networks across the globe. We have already begun discussions with international broadcasters and other media companies regarding these plans." The financial terms of the acquisition are undisclosed. (BD)
Netflix collaborates with H&M for Sex Education-inspired line – Netflix has teamed up with H&M to launch an apparel collection inspired by its popular series Sex Education, reports License Global. The 'back-to-campus' line will include items such as varsity jackets, t-shirts and jumpers. The new line will be available from 12 August. (BD)
Eco-friendly Cheeky Panda breaks new ground for crowdfunds with £300 million IPO – Eco hygiene company The Cheeky Panda is lining up a whopping £300 million initial public offering (IPO) on London's junior market next year to capitalise on the demand for sustainable brands. According to The Grocer, the company – which sells bamboo-based toilet paper, kitchen roll, tissues and baby wipes across China, Europe, the Middle East and the United States – is working with KPMG on an IPO strategy and running a dual-track process, which includes plans to either float on the Alternative Investment Market (AIM) (a sub-market of the London Stock Exchange designed to help smaller companies access capital from the public market) in 2022 or raise money in a private placing followed by a much bigger flotation on the main market a year or two later. Valuation expectations for the company stand between £150 million and £300 million for the former route, or between £300 million and £600 million for the latter. The ambitious plans would be a first for a crowdfunded business. Having grown rapidly over the past three years, Cheeky Panda sales leapt from £100,000 in 2017 to £5.7 million last year, with a 200% jump in 2020. "The paper category has not been disrupted in decades," founder Chris Forbes told The Grocer. "We believe we can stand alone in the market against the big guys and become a mainstream player… We think we're being conservative with our forecasts. We're comfortable – because of the size of the category and where the consumer trends are – that we'll get to a market cap of £1bn in five years." (VA)
Legal radar:
Lorna Jane responds to fine for covid-19-related advertising claims – The Guardian reports that Lorna Jane, an activewear brand based in Australia, has been fined A$5 million for falsely claiming that items of its clothing range "eliminated" and prevented the spread of covid-19. Specifically, advertisements claimed that its anti-virus activewear had been sprayed with a substance (LJ Shield) which protected people against pathogens, with copy stating: "Cure for the Spread of Covid-19? Lorna Jane Thinks So." The Australian Competition and Consumer Commission (ACCC) initiated legal action over the claims, with a federal judge subsequently stating that the company had sought to  "exploit the fear and concern" surrounding the pandemic, adding: "Lorna Jane sought to profit from the fear with concerns of the public in a way that involves unlawful conduct in contravention of the relevant provisions of the Australian consumer law. The behaviour of Lorna Jane can only be described as exploitative, predatory and potentially dangerous." In a statement, the company said that it had been let down by a trusted supplier. Company CEO Bill Clarkson expanded: "A trusted supplier sold us a product that did not perform as promised. They led us to believe the technology behind LJ Shield was being sold elsewhere in Australia, the USA, China, and Taiwan and that it was both anti-bacterial and anti-viral. We believed we were passing on a benefit to our customers at no extra cost to them." The incident came to light in July 2020. Clarkson added: "In the last 12 months we have reviewed the fundamentals of the production and marketing areas of our business, created new management roles in both teams and have now introduced an improved product testing regime so this cannot happen again." (TL)
US court rejects pre-emptive colour suit against Deutsche Telekom – The US District Court for the Northern District of California has rejected a case filed by San Francisco-based tech company Splunk Inc over its trademark rights in a colour gradient that includes Deutsche Telekom's signature magenta colour. Splunk filed the pre-emptive lawsuit seeking declaration that its use of a coral, magenta and orange colour gradient did not infringe the German telecoms company's US trademark rights in the colour magenta after receiving a cease and desist letter stating that the business "reserves its right" to sue under US law. Despite similar action between the companies in Germany, the US court held that Splunk had "failed to demonstrate a reasonable apprehension of being sued in the United States", going so far as to state that the facts were "a country mile" from those necessary to establish jurisdiction. Neither company is out of the woods just yet though, as the court permitted Splunk to file an amended complaint to address the jurisdiction issues. (VA)
Office radar:
(For the latest coronavirus-related updates from national IP offices, please read our dedicated article, which is being continuously updated.)
USPTO publishes new TMEP – The USPTO has announced that the July 2021 Trademark Manual of Examining Procedure (TMEP) is now available. The newly released update incorporates final rules, examination guides and Supreme Court decisions that have been issued since the October 2018 TMEP revision. It also clarifies or memorialises some existing procedures. The USPTO notes that the revision supersedes prior versions of the TMEP, examination guides or any other statement of USPTO policy wherever there is a conflict. The office has created a change summary here. (TL)
Domain Radar:
'.forever' goes into sunset for trademark owners – Domain company EnCirca has announced that the one-week trademark sunrise period for its '.forever' new gTLD has opened. The deadline is 2 August. From then, it will go into land rush. It is understood that all '.forever' registrations will be issued on a first-come, first-served basis, will be subject to a one-time fee and will not expire. "The .forever top-level domain extension is not regulated by ICANN and thus has none of the typical benefits afforded to trademark owners, such as UDRP and anti-cybersquatting laws," a press release states. "Although the Sunrise period is only one week, the eligibility rules have been designed to ensure most trademarks are eligible to protect their brands. Both registered and unregistered trademarks are eligible, and the ICANN Trademark Clearinghouse is not involved." (TJL)
Law firm radar:
Bodman grows IP practice with new hire – Jennifer M Hetu has joined Bodman as a member of the firm's IP group. Formerly a trademark attorney at the USPTO, she advises clients on a range of US and international trademark matters. Hetu will be practising out of Bodman's Troy office. (BD)
Winston & Strawn strengthens its Silicon Valley litigation bench – Winston & Strawn has appointed patent litigator Kelly Hunsaker to partner within the firm's Silicon Valley office. "Kelly is an outstanding litigator and a welcome addition to our experienced teams on the West Coast," said Winston chair Tom Fitzgerald. "Silicon Valley continues to be an important hub for our global client base, and Kelly has relevant experience across multiple jurisdictions critical to IP law." (BD)
Staci DeRegnaucourt joins Varnum's IP team – Staci DeRegnaucourt has left Quinn IP Law to join Varnum's Ann Arbor office. A registered patent attorney with a background in engineering, DeRegnaucourt advises clients on a host of IP matters ranging from trademark and copyright issues to licensing and enforcement. "We're excited to be adding someone of Staci's depth and market recognition to the firm," said Varnum chair Ron DeWaard. "We've made several strategic additions to our Ann Arbor and Birmingham offices in the past few months and we look forward to continued growth through these lateral hires." (BD)
Loeb & Loeb welcomes Brent Babcock – Brent Babcock has joined Loeb & Loeb as a partner in the firm's patent litigation and counseling department. He will also act as chair of the firm's Patent Trial and Appeal Board (PTAB) trials practice group. "We are thrilled to welcome Brent as we continue to expand our patent litigation and counseling depth on the West Coast," said Alyse Pelavin, managing partner of the Los Angeles office. "His excellent litigation track record, international network and deep understanding of IP disputes make him a stellar addition to the firm." Babcock previously practised at Womble Bond Dickinson, where he chaired the PTAB trials practice group. (BD)
In-house vacancies radar:
ASOS – ASOS is seeking a trademark attorney to help transition the Topshop, Topman, Miss Selfridge and HIIT brands following their acquisition earlier this year. Based in London, the successful candidate will be heavily involved in both the transfer and developing additional protection and enforcement strategies for the new brands, working closely with colleagues in the IP team and key stakeholders. Full details are available here. (TL)
And finally...
New WTR events announced for Europe and the United States – WTR is pleased to announce that it will be hosting a series of one-day events in London, San Francisco, Chicago and New York this December. WTR Live: The Future of Trademark Management and Brand Protection will facilitate discussion, benchmarking and the sharing of best practice around key topic areas and challenges facing brand leaders. Crucially, it will offer a glimpse into what industry leaders expect the future of trademark practice to look like. Registration is free to in-house brand professionals. Spaces are limited and should we be unable to host the event, registration fees will be fully refundable. While on site, we will be adopting the All Secure Standard to ensure that all attendees can continue to do business effectively and network with their peers safely. For full details, and to reserve a place at one of the events, click here.