Expert views on how to protect brands in the metaverse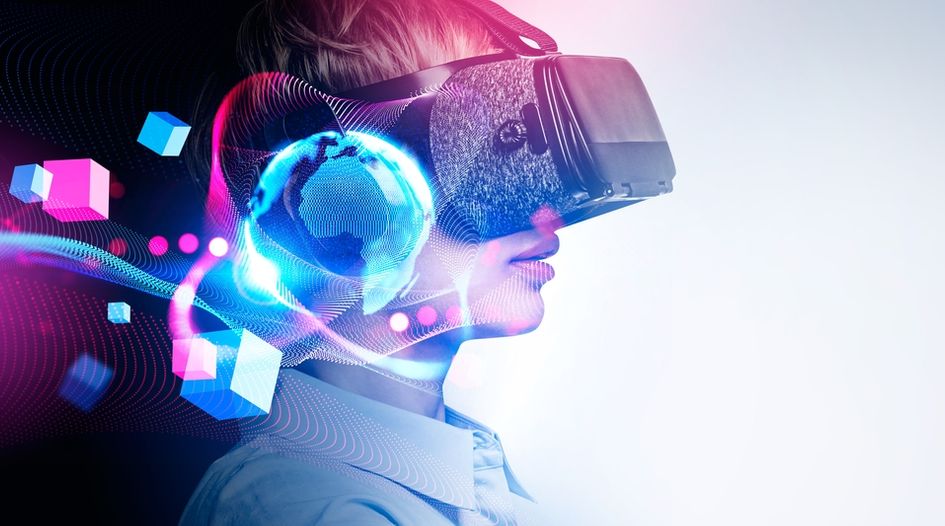 Yesterday we published the latest edition of WTR Global Leaders, where the best of the best share their expertise on some of the biggest issues of the day.
It is unclear whether the metaverse is the internet of the future and a virtual societal frontier, or merely another flash in the technological pan. Our global leaders had a diverse range of opinions on its implications for brand owners and IP practitioners, as well as some grounded – and invaluable – practical advice. 
Look with a critical eye 
"As with other similar trends, it remains to be seen if the talk will be followed by the walk" says Michael Ritscher, an IP veteran and partner at Meyerlustenberger Lachenal Froriep. With the metaverse still being such an unknown, he warns that it might be best to exercise restraint at this early in the game. "I am, however, rather sceptical about the economic importance of the metaverse. But considering the relatively marginal costs, clients in the luxury industry in particular are advised to protect their marks by filing additional applications for Class 9." 
Reason for optimism
"The fields of trademarks, the metaverse and NFTs have truly opened up new possibilities" enthuses Kumpei Kogure, managing partner at BORDERS IP, "I do not yet know where they will take us, but I am excited to be a part of it". His key message is that this is a marketplace built on commerce like any other, and therefore it will present opportunities for trademark practitioners in the long term, despite short-term challenges. "People are buying and exchanging digital clothing for their avatars in the online space, and concerts are being organised by well-known musicians. There will always be trademark issues wherever business is conducted." 
Take a three-step approach 
We asked experts for the three most critical steps for brand owners to take to protect their intellectual property in the metaverse.
Many of our interviewees emphasised that being proactive is crucial at this stage of what may be a long-lived phenomenon. Francine Tan, director of Tan Law Corporation advises owners of well-known brands to "consider defensive strategies in the expectation that the unauthorised use of brands will also show up in the metaverse".
"Until court battles have been played out and the legal landscape is clearer, owners should consider the expansion of the scope of trademark protection to include virtual goods to ensure that the protections against trademark infringement and dilution equally apply in the alternative parallel dimension" she tells us.  
Finally, Tan explains: "Since there are legislative use requirements for registered marks within a grace period (typically three to five years), brand owners will also have to take preparatory steps to enter the metaverse. Defensive marks that are registered for the virtual products are otherwise vulnerable to being cancelled." 
The metaverse may be a brave new world to some, however, a brand may not need to change its conventional real-world or online protection strategies for use in new virtual worlds. In fact, Jürg Simon, partner at Lenz & Staehelin believes that "the metaverse is no reason to fundamentally question or change established brand strategies. However, there is an increased risk of infringement by third parties. Therefore: first, regular monitoring; second, policing; and third, if necessary, complement the trademark claims if new forms of offer come into question or if these complements can facilitate the enforcement of rights." 
Rahul Chaudhry, managing partner at Rahul Chaudhry & Partners, encourages rights holders to "conduct an IP audit of the brands before engaging in the metaverse", "ensure effective protection, the rights holder must devise an appropriate brand strategy" and "conduct a thorough analysis of the virtual landscape in which they hope to market and promote goods and services, in order to determine whether they want to do business in the metaverse". 
Research, prepare, get ahead
"To protect their assets on the Internet and in particular in the developing metaverse, brand owners need to understand the latter as a starting point." says Pravin Anand, managing partner and head of litigation at Anand and Anand. As with non-virtual spaces, the more brand owners are engaged with the market, the more prepared they will be to fight infringement. Anand continues: "Their trademark registrations or newer applications must cover the trademark when used in digital space. They must also know how to search or investigate infringements in the metaverse. Finally, owners could try, if feasible, to establish a presence in the metaverse – not that it is necessary, but it would certainly help to augment their rights. Doing so would show a bona fide intention to be present in the digital space, and would go a long way in persuading judges to protect their mark."