European Super League may cost clubs €2.5 billion brand value; Cuthbert the Caterpillar returns; Barbie and Zara partner – news digest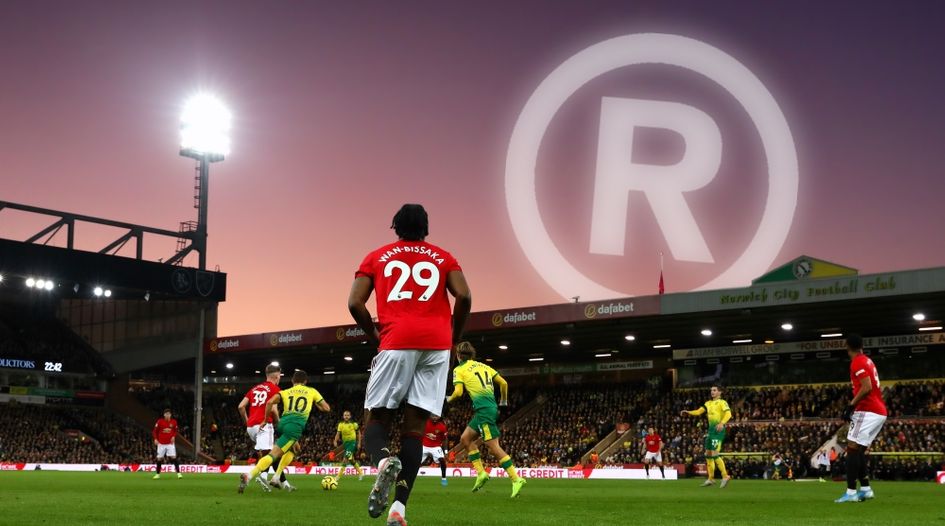 Every Tuesday and Friday, WTR presents a round-up of news, developments and insights from across the trademark sphere. In our latest round-up, we look at academics and a university duking it out over trademark bullying accusations, Lids partnering with Designer Brands, Rwanda specifying international registration durations, and much more. Coverage this time from Bridget Diakun (BD), Tim Lince (TJL) and Trevor Little (TL).
Market radar:
European Super League estimated to be €2.5 billion brand value own goal – Yesterday on WTR we reported on the brand dimensions of the proposed European Super League (ESL). In that piece we spoke to Brand Finance's Ben Baigrie, who pondered the brand value implications of the breakaway league. In the 24 hours since, Brand Finance has been crunching the numbers and today has characterised the launch as a "€2.5bn brand value own goal". The Brand Finance team calculates that the ESL founding clubs are likely to lose a combined brand value of €2.5 billion, but note that the number could be as high as €4.3 billion. The calculation is based on an annual loss of €1.1 billion in revenue a year, with the brands all suffering significant reputational damage through a combination of lower broadcasting, commercial and matchday revenue. It also assumes that the UEFA will not allow the teams to compete in the Champions League or the national leagues, and will remove them from its rosters. Combined, these factors would see the founding clubs lose up to 25% of their brand value. Hugo Hensley, head of sports services at Brand Finance, commented: "In our view the result will be damaging for the clubs involved. The sentiment of fans online is overwhelmingly negative, with negative posts outweighing positive ones 3 to 1. Negative sentiment like this will inevitably lead to lower matchday spend and commercial revenue in the clubs' home nations, which is still the lion's share of any European club's income." (TL)
Academics and university Duke it out over trademark bullying accusations – In February we reported on a new paper arguing that Duke University is the biggest trademark bully of all US universities. The paper detailed the university's aggressive opposition strategy and argued the immorality of an educational establishment taking such a strategy. Curiously, it was written by legal academics from Duke itself, and the publication of their paper continues to make waves. This week, after Duke University responded to the criticism, one of the study's authors, Jennifer Jenkins, penned an op-ed in The Chronicle, contending that the university's licensing office has offered misleading justifications for its enforcement tactics, stating: "As a Duke fan and trademark professor, I had hoped that our colleagues who deal with such matters would be horrified and move immediately to rectify the situation. Instead, they chose to double down, and did so in a way that is both revealing and distressing." For instance, while Duke claims to file so many trademark actions because 'Duke' is a fairly common word, Jenkins argues that this is "exactly backwards. Ownership of a trademark is not ownership of a word." Additionally, on the statement that in 2020 the school "only found 221 [applications] that we thought were potential problems" and resolved most disputes "through amicable correspondence or agreements to avoid confusion", she writes: "Incredibly, this statistic shows that Duke's aggressive practices extend well beyond what we documented. In our article, we only covered the tip of the bullying iceberg – the filing of expensive opposition proceedings, where we could review the publicly available record. There, the high quantity and low quality of Duke's claims were already disturbing. But now Duke helpfully points out that it actually challenges many more applications." The war of words continues and is remarkable because usually such accusations are directed at third parties, rather than emanating from within. (TL)
Brand radar:
Lids partners with Designer Brands to expand its Canadian presence – Lids has teamed up with Designer Brands to bring licensed sports products to its Canadian stores for the first time. Lids, which currently has 130 storefronts across Canada, will add shop-in-shop concept stores in 45 Canadian locations of DSW Designer Shoe Warehouse and The Shoe Company through the new deal. "At Lids, we're always looking for new ways to bring our unparalleled assortment of licensed sports apparel and headwear to more customers," said Lawrence Berger, chair of Lids owner FanzzLids Holdings and co-founder and partner at Ames Watson. (BD)
Barbie and Zara to release another co-branded fashion line – Barbie and Zara have launched a clothing collection, which, according to License Global, is the first time the two brands have collaborated on a line that includes product and digital marketing elements. The partnership will include the roll out of a number of products, including a hoodie and t-shirts, with Zara selling a limited-edition Barbie doll online. "Barbie's newest collaboration with Zara reflects the latest spring trends in great style, perfectly tied with the power of the Barbie brand," says Lisa Weger, consumer products head, Europe, Mattel. "We're excited to see it come together in a strong and accessible collection that will attract Barbie and Zara fans around the world." (BD)
JBS to acquire plant-based food producer Vivera – The world's largest meat supplier, JBS, will buy meatless food producer Vivera for €341 million, reports Bloomberg. The tie-up will boost JBS's presence in the fast-growth plant-based food market. "This acquisition adds a lot of strategic value as Vivera is Europe's third-biggest plant-based food producer," JBS chief executive officer Gilberto Tomazoni said in an interview. Other major players, such as Tyson Foods, are also looking to solidify their position in the plant-based industry. "The deal strengthens our position in the alternative meat segment, paving the way for our plans to be a big player," Tomazoni said. The growing taste for vegan and vegetarian products among consumers has meant that traditional meat producers have had to shift their priorities. Acquisitions are an attractive strategy to get a foothold in the plant-based market as smaller companies are likely to have built customer loyalty and cultivated a certain brand image. It takes a long time for a company's reputation to change. Therefore, it is far easier for old-school meat and dairy suppliers to buy an established brand in the vegan/vegetarian space. (BD)
Office radar:
(For more of the latest coronavirus-related updates from national IP offices, please read our dedicated article which is being continuously updated.)
Rwanda specifies international registration durations – Rwanda has specified that, under the Hague System, the maximum duration of protection of an international registration in the country is 15 years. A notice from WIPO notes that this 15-year period applies to all international registrations designating Rwanda, which became a member of the Hague System on 31 August 2011. (TL)
IPOPHL stresses the 'Ps' –  The Intellectual Property Office of the Philippines (IPOPHL) has outlined how, in a recent committee meeting of the American Chamber of Commerce of the Philippines (AmCham), it underscored the importance of consumer education in barring counterfeiters from succeeding in e-commerce. "Educating e-commerce consumers is key to protect them against online counterfeits, infringements and even consumer risks," Ann N Edillon, officer in charge of the IP Rights Enforcement Office, stated, adding that there is a need for "a consistent education drive to create aware and mindful consumers who don't buy emotionally or because [an item] is cheap". To simplify the message to consumers on how to identify counterfeiters, she pointed to a number of 'Ps': packaging, price, product and place. She also urged platforms and payment gateways to develop evolving mechanisms that can address consumer needs and complaints. Finally, she urged online shoppers to reach out to rights holders directly to inform them of posts that likely relate to the counterfeiting or piracy of their IP rights. (TL)
Media Watch:
Aldi restocks Cuthbert the Caterpillar despite trademark dispute – In a canny PR move, supermarket chain Aldi has brought back its Cuthbert the Caterpillar cake less than a week after rival Marks & Spencer (M&S) launched legal action claiming that it infringed its trademark rights. According to BBC News, Aldi had stopped selling the cake in February 2021, but has brought it back as a "limited edition version" to benefit Teenage Cancer Trust and Macmillan Cancer Support. "Let's raise money for charity, not lawyers," said Aldi in a statement, which even called on other supermarkets to join it in raising money through the sale of caterpillar cakes for cancer charities. The move has been met positively on social media, with one Twitter user posting: "Love the Aldi social campaign for #FreeCuthbert. Very good PR. They've somehow managed to paint M&S as the bad guy despite Aldi (allegedly) infringing [trademarks]. The charity angle they've added in now makes it even harder for M&S – I feel a bit sorry for them!" (TJL)
In memoriam:
General Antonio Leone – The International Anti-counterfeiting Association (IACC) has published a special tribute to "fierce guardian of IP" General Antonio Leone, who passed away on 24 March 2021. Leone worked for the Italian enforcement agency Guardia Di Finanza (GdF) and was "the driving force" behind joint law enforcement training in Italy, which involved educating more than 80 senior officials and 600 police trainees on developments in counterfeiting. He entered the GdF in 1990 and held a position at the Italian embassy in Washington DC as a liaison between Italian police agencies and the United States. "Antonio wore the Guardia's impressive IP enforcement record as a true badge of honor," an IACC spokesperson says. "He enthusiastically reported on their yearly achievements and ensured that the GDFs excellent work curtailing the theft of intellectual property remained a priority. The IACC will fondly remember the energy and charisma that Antonio brought to numerous IACC events, [and] we stand grateful for his partnership and the shining legacy that will undoubtedly carry on in his name."
On the move:
McCarter & English boosts Boston office IP team – David G Conlin and Kathleen B Carr have joined McCarter & English as partners in the firm's Boston office. "Dave's and Kathleen's reputations precede them, and the first-chair experience they will bring to our national practice is tremendous," said Jonathan Sparks, chair of the McCarter IP group. "Their many talents, which have earned them respect and admiration in the business and legal communities, perfectly complement the full-service IP practice we have built to support our innovative life sciences, biotech, and technology clients and investors." Conlin and Carr previously practised at Mintz, Levin, Cohn, Ferris, Glovsky and Popeo. (BD)
Withers expands international venture capital and life sciences team – Withers has expanded its international tech practice to the United States with the hire of a new team of life sciences and venture capital-focused attorneys in Boston. Working alongside Boston-based Withers tech attorney Andrew Gay, the team includes partners John Serio, Dr Richard Emmons and Dr Christopher Cowles, all joining from Burns & Levinson, along with patent specialist Kristina Scandore, joining from Hamilton, Brook, Smith & Reynolds. Gay joined the firm in 2018 as part of the JAG Shaw Baker team. James Shaw, global head of the Withers tech team, comments: "We are really excited to continue the expansion of our support for global tech and innovation clients with the US launch of Withers tech… The addition of our Boston team affirms our commitment to technology, life sciences and venture capital clients in the US and establishes a really robust network to back all of our clients working and investing in the sector around the world." (TL)
And finally...
WTR launches major new Special Report series – Whether they are specific individuals or particular jurisdictions, the rise to prominence of mass filers over the past few years has had a significant impact on the trademark landscape. For the first of our new quarterly Special Reports, WTR has taken a deep dive into the data behind the trend, charting the rise of mass filers, analysing their activity, investigating the real-world effect that they are having and, crucially, exploring how rights holders and registries can mitigate their impact on brand development and protection efforts. The report is the first of a new series of quarterly offerings, which will deliver an in-depth exploration of a key theme or topic, with practical takeaways and unique insights. The full report is available exclusively to WTR subscribers here, and in the WTR Report Centre.