EUIPO enforcement portal, most cyber-attacked brands, and ACG anti-counterfeiting award winners: news digest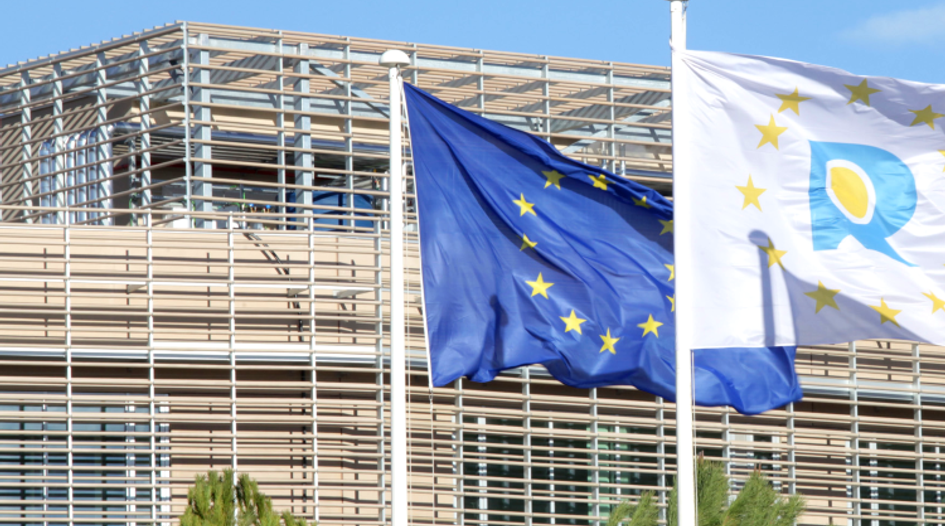 Every Tuesday and Friday, WTR presents a round-up of news, developments and insights from across the trademark sphere. In our latest edition, we look at a UK political party changing its name following a trademark spat, changes to Canadian registrations occurring next week, Unilever seeing a pay-off from purpose-led brands, brands being reminded to renew marks in Rwanda, and much more. Coverage this time from Trevor Little (TL), Bridget Diakun (BD), Jonathan Walfisz (JW)  and Tim Lince (TJL).
Market radar:
UK political party changes name following trademark spat – Back in March, we reported on a collective of anti-Brexit UK MPs who had left their political parties to form the so-called 'Independent Group'. However, as the European elections approached, the fledgling group announced the launch of a new political party called 'Change UK'. Shortly after the announcement, one of the group's members, Anna Soubry, announced that the group is now called the 'Change dot org' party – which, commentators soon noticed, is the name of a leading petition website. Indeed, shortly afterwards, the Change.org website issued a statement about the new political party, confirming that it was looking at its next legal step. "Change.org UK or @UKChange as we are interchangeably known is totally independent of party policies, always has been and always will be," the statement clarified. Since then, the new party hasn't had a great time; it had a poor showing at the European elections (with most anti-Brexit voters picking the long-running Liberal Democrats instead) and last week six of its 11 MPs left the party. Now, the group has made another change – its name. Following the legal challenge from Change.org, it appears the party decided to modify the name to differentiate itself from the petitions platform. A party spokesperson said: "Under threat of legal action by Change.org, which would have involved each MP being sued personally, and with no time left to register a new party name to contest the elections, our leadership at the time felt we had no option but to sign a legal agreement preventing the permanent use of the name Change UK once the campaign was over. We are now legally obliged to make a formal application to the Electoral Commission, to amend our name by 15 June, so today we are applying to register ourselves as 'The Independent Group for Change' and will await the Electoral Commission's decision." It appears, then, that the party – which is clearly seeking to turn a new leaf – is hoping that this brings an end to the legal matter. (TJL)
World's most cyber-attacked brands revealed – Research from cybersecurity firm DynaRisk has found that video game company Riot Games is the most targeted brand for consumer account takeovers by cybercriminals. The study looked at instances of account takeover attacks, wherein hackers attempt to access legitimate user accounts using stolen username and password combinations obtained from data breaches. Out of over 600 brands targeted, it lists the top 20, with Riot Games, Netflix, Spotify, Electronic Arts, Sony, Xbox, Amazon, Adobe, WWE, Facebook and Yahoo featuring. It reveals that video game companies are especially susceptible to such attacks, with DynaRisk's CEO Andrew Martin urging all brands and consumers to step-up their cybersecurity preparations: "With corporations failing to protect consumers (often unintentionally), it's time for people to self-empower and take better steps to improve cybersecurity credentials themselves." (TJL)
ACG announce anti-counterfeiting award winners – At the CTSI Symposium in Brighton, UK, the Anti-Counterfeiting Group (ACG) announced the 2019 winners of its Awards for Excellence in Anti-Counterfeiting. The awards were originally introduced in 1994 to thank enforcement for its support and recognise significant enforcement activity in the fight against counterfeiting. This year's winners were:
The Dave Hankinson Memorial Award for Individual Excellence in Anti-Counterfeiting Enforcement: Lynn Foster, Highland Council Trading Standards
The Departmental Award for Excellence in Anti-Counterfeiting Enforcement: Trading Standards Scotland
The Special Commendation Award for Excellence in Anti-Counterfeiting Enforcement:
Greater Manchester Police; Border Force at Felixstowe Port; Colin Chamberlain – Greater Manchester Police; Scamp, Tobacco Detection Dog – BWY Canine
The Special ACG Achievement Award for Excellence in Anti-Counterfeiting Enforcement: Tina Gibbons, Greenwich Trading Standards; OP BEORMA – Birmingham TS, CENTSA Regional Investigation Team and NTSeCT; Ealing TS (with special mention to Mohammed Tariq, Brian Gohery and Peter Clarke); PSNI Belfast Review Team. (TL)
Unilever sees pay-off from purpose-led brands – Unilever reported that its Sustainable Living Brands grew 69% faster than the rest of the business in 2018. Alan Jope, CEO of Unilever, shed some light on why the company pursues purpose-led brands. "Two-thirds of consumers around the world say they choose brands because of their stand on social issues, and over 90% of millennials say they would switch brands for one which champions a cause," says Jope. Unilever has 28 sustainable living brands which have accounted for 75% of the company's growth. (BD)
Legal radar:
Brands reminded to renew marks in Rwanda – A note from law firm Inventa has highlighted an upcoming deadline for brands to renew trademarks in Rwanda that were filed before 2009. According to the firm, an IP law passed in 2009 that set all trademarks before that implementation date to have a deadline of 14 December 2019 – meaning there is now around six months before that deadline. Therefore rights holders are recommended to check their portfolio and renew well before the deadline (as late renewals can carry a late fee). (TJL)
Changes to Canadian registrations as of Monday 17 June – As reported on previously in WTR, Canadian trademark registrations are going to be enacted from this Monday (17 June). Renewals will go from costing C$350 for any number of classes to a charge-per-class model. Initial renewals will now cost C$400 for a single class, with a C$125 fee for each additional class. Further fee adjustments in initial filings are taking the C$250 flat rate to a C$330 base rate with an additional C$100 per class registered. (JW)
Office radar:
EUIPO launches enforcement portal – The EUIPO, through the European Observatory on Infringements of IP Rights, has created a single EU platform to deal with all EU IP enforcement matters. The IP Enforcement Portal sees the integration of the Enforcement Database, the information resource on statistics and data for enforcers and the Anti-Counterfeiting Rapid Intelligence System onto one platform. The launch of the new portal took place during the 2019 International Forum on IP Enforcement in Paris, where Christian Archambeau, the executive director of the EUIPO, announced the go-live of the tool. (TL)
On the move:
AWA expands footprint – AWA has announced the expansion of its presence in Europe after intellectual property group Pronovem, in Belgium, Switzerland and the Netherlands, joined the AWA Group. The Pronovem offices in the jurisdictions have become fully a part of the AWA Group, expanding the firm's on-the-ground presence in three new markets across five offices. In total, the AWA Group now offers clients support across 21 offices throughout two continents, including in Belgium, China, Denmark, Hong Kong, Netherlands, Sweden and Switzerland. (TL)
Lathrop Gage welcomes new partner – Laura Labeots has joined the IP team at Lathrop Gage, practicing out of the Chicago office. She has nearly 25 years of experience and advises clients on a raange of patent and trademark matters. Labeots is also the co-chair of the Biotech Committee of the Intellectual Property Law Association of Chicago. (BD)
Troutman Sanders bolsters litigation bench – Troutman Sanders welcomed Ben Wagner to the position of partner in the IP practice group in a press release on its website. Wagner handles litigation matters and will work out of the San Diego office. His hire reflects the firm's commitment to expand its west coast presence. (BD)
Friday catch-up:
Every Friday in our news round-up we will provide a quick rundown of the latest news, analysis and intelligence posted on WTR. Over the past week we:
And finally…
Get the inside track on brand protection online –  WTR is pleased to announce that, following a sold-out debut in Chicago, its Brand Protection Online event is heading to London on 14 October. A unique forum for brand professionals to discuss solutions to the challenges that arise when protecting trademarks online and share insight on how to prioritise enforcement efforts, the event programme will cover:
Developing a state-of-the-art online brand protection strategy
Fighting infringement on e-commerce sites
Brand protection strategies for social networks and apps
Managing the changing domain name landscape
Data privacy and GDPR: working within the rules
Delegate places at the event cost £495 (excluding VAT) but – until 6 September – a saving of £100 is available when using the following code: BPO100. To register for Brand Protection Online Europe, click here.