EUIPO ditches fax; Century 21 brand for sale; impersonation on the rise – news digest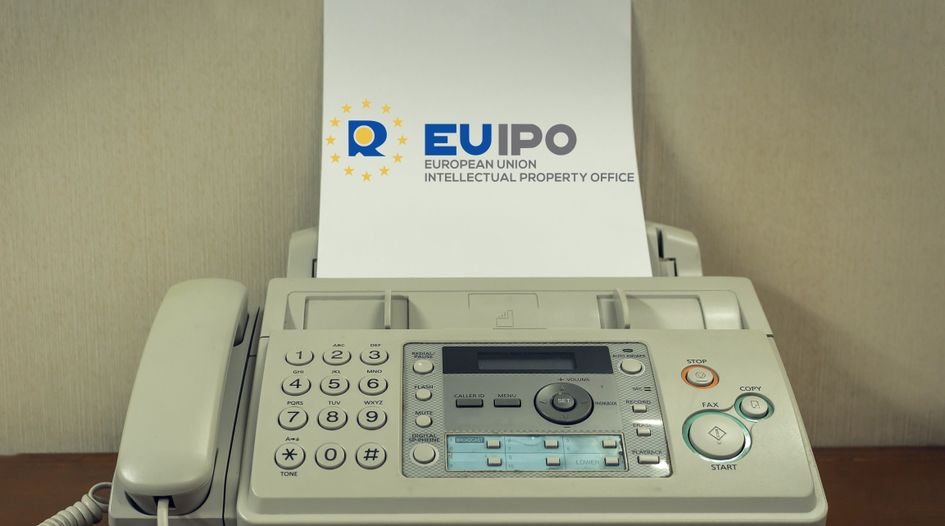 Every Tuesday and Friday, WTR presents a round-up of news, developments and insights from across the trademark sphere. In our latest round-up, we look at  US Customs and Brand Protection intercepting a large shipment of counterfeits, Fieldfisher launching a Brexit docketing tool, the USPTO appointing a new counsel, and much more. Coverage this time from Trevor Little (TL), Bridget Diakun (BD), Jonathan Walfisz (JW) and Tim Lince (TJL).
Market radar:
CBP intercepts large counterfeit shipment in run up to holiday season – US Customs and Border Protection (CBP) has seized a shipment of fake footwear, handbags, and textiles, worth over $9.3 million were the products authentic, at the Dallas Fort Worth port of entry. The counterfeits originated in China and were on route to McKinney, Texas. CBP officers searched a shipment of 148 boxes that were labelled as "ladies sweater ladies sweatpants". They discovered a variety of designer goods mimicking the trademarked brands of Chanel, Gucci, Louis Vuitton and adidas' Yeezy footwear line. "Criminal organisations are well aware that consumers will be shopping online for the best deals this holiday season," said Timothy M Lemaux, port director, area port of Dallas. The advice Lemaux gave to consumers is the same as always: if an online deal looks too good to be true, then that's probably the case. (BD)
Fake clothes and footwear seized in north England – Over in the UK, there's also been a major seizure of counterfeit products, this time of over £1 million worth of fake Nike, Adidas, and Superdry clothing and shoes. The seizure was undertaken by Lancashire Court Council's Trading Standards on storage units across the city of Manchester and in East Lancashire. Test purchases were conducted on eBay before the raid, leading to warrants being granted by the courts. However, no arrests have been made, with enquiries reportedly ongoing. "When a haul of illegal goods of this scale is seized it is vindication of our belief that we are on the right track to stamp out this sort of crime in our communities," said Rabnawaz Akbar, executive member for neighbourhoods for Manchester City Council. (TJL)
Stein Mart puts IP assets up for bids – Stein Mart, a department store company popular in the Southeast of the US, Texas, Arizona and California, is putting its namesake brands up for sale. The assets available include the Stein Mart brand as well as its private label brands, domain names, social media assets and customer data. The sale of intangibles and the execution of a stalking horse bid for the assets was announced by Hilco Streambank. Stein Mart, which is a majority-owned subsidiary of Retail Ecommerce Ventures, signed the floor bid at a purchase price of $4,001,800. It is subject to higher offers, which must be submitted on or before 16 November 2020. In the event better offers are received then an auction will be held on 18 November 2020. Notably, Retail Ecommerce Ventures is a company that purchases the intellectual property of struggling businesses and relaunches them as ecommerce brands. (BD)
Century 21 trademarks up for sale – Popular discount department store brand Century 21, which filed for bankruptcy in September 2020, is seeking a buyer for its intellectual property at an upcoming auction. The company operated 13 stores in New York, New Jersey, Pennsylvania, and Florida, as well as an e-commerce website. The auction, which will be held on 19 November 2020 (with the offer deadline by 16 November 2020), includes Century 21's trademarks, the 'c21stores.com' domain name, customer data, and social media assets. According to an executive from Hilco Steambank, which is facilitating the auction, the Century 21 brand "provides a trusted destination for name brand apparel, accessories, home goods and more", and was "often referred to as 'New York's Best Kept Secret®' [and has] customers that are highly loyal across both the retail and online channel". (TJL)
Brand impersonation scams on the rise – New analysis has revealed there has been 401 impersonation scams reported to the UK's Financial Conduct Authority (FCA) so far this year. That figure is 34% higher than in the entirety of 2019, and 261% more than in 2015. Such scams, according to International Investment, involve "organised criminals impersonating reputable financial services firms to market non-existent investment products to consumers, predominantly through fake websites and paid adverts on search engines". Unsurprisingly, then, the most impersonated scams are major financial firms – which is why wealthy management company Quiler is calling for new legislation to protect consumers from the dangers of online investment scams. "Modern technology has allowed scammers to become much more sophisticated in the methods they use to entice their victims, and we are seeing more and more scammers stealing the brands of well-known financial services firms to trick people into parting with their cash," Debbie Barton, financial crime prevention expert at Quilter, explains. "It is becoming much harder to spot the difference and separate fact from fiction." (TJL)
Visua seeks brand protection views – Visual AI tech firm Visua is running a brand protection survey to reveal the impact of online counterfeiting, how companies adapt their enforcement and the role of online marketplaces in combating fakes. The short survey form is available here. (TL)
Fieldfisher launches Docky tool – European law firm Fieldfisher has announced the launch of a new trademark docketing product called Docket, which is specifically designed to help EU trademark owners manage the Brexit transition. Specifically, the tool "will help businesses capture and manage their UK comparable rights" by allowing for improved risk management across the Brexit transition, while also offering IP support for in-house teams who have no existing UK and EU expertise. Commenting on the launch, Fieldfisher's co-head of IP and partner, Leighton Cassidy, said: "The end of the transition period for Brexit is imminent, with no signs of any further delays to this. However, due to the pandemic many businesses have moved focus away from Brexit and what leaving the EU means for their intellectual property rights. So, we're pleased to offer a product to help EUTM owners adjust to the change and have all the necessary trademark protections in place post-Brexit." (TJL)
Legal radar:
Daiichi Sankyo prevents generic early entry – Japanese pharmaceutical company Daiichi Sankyo has successfully defended itself against the early market entry of generic competitive products to its Sevikar product, as revealed in a press release from Bardehle Pagenberg (which represented the company). The companies ratiopharm and TAD pharma attempted to launch generic competitive products prior to the expiry of the effective terms of protection for Sevikar, using their own non-generic marketing authorisations for a pharmaceutical product as a basis, which directly referred documents and data that Daiichi Sankyo had submitted to the competent authorities in the context of the marketing authorisations for Sevikar. Pursuant to Sec. 24b (1) of the German Medicinal Products Act, these documents and this data are protected against being used as reference for a limited time. After The German Federal Institute for Drugs and Medical Devices, granted non-generic marketing authorisations before the terms of protection expired, Daiichi Sankyo opposed the move. In its latest judgement, the Administrative Court of Cologne confirmed the lawfulness of the temporary withdrawal of the marketing authorisations (which TAD Pharma may appeal). (TL)
Office radar:
(For more of the latest coronavirus-related updates from national IP offices, please read our dedicated article which is being continuously updated)
USPTO gets new counsel – The USPTO has announced the appointment of David L Berdan as its new general counsel. In that role Berdan will serve as the principal legal advisor to the Under Secretary of Commerce for Intellectual Property and Director of the USPTO. He will also supervise the Office of General Counsel and its three component offices: the Office of the Solicitor, the Office of General Law, and the Office of Enrollment and Discipline. Over the past 25 years, Berdan has served in a variety of legal positions, including as patent counsel at Corning Inc., as vice president and intellectual property counsel at The Coleman Company, as chief counsel intellectual property at INVISTA, and, as general counsel and compliance officer of Gaming Arts. America's inventors, creators, and innovators will be well-served with David Berdan as general counsel at the USPTO," said director Andrei Iancu. "With his leadership experience and knowledge of so many aspects of technology and the law, Mr. Berdan will help guide the USPTO as we endeavour to expand innovation and support a growing and dynamic US economy." (TL)
Still using fax? Time for a change – The EUIPO has issued an alert telling its users that the entry into force of the Decision of the Executive Director No EX‑20‑9 will bring an important change to the office's official means of communication. Specifically, fax will no longer be a means to communicate with the EUIPO from 1 March 2021. The communication explains: "The decision has been driven by the fact that fax is no longer reliable from a technical point of view, and the aim is to provide state-of-the-art communication tools to our users. We will be in touch with our customers that still use fax to make sure they are aware of this change and to help them get used to the alternative means of communication available to them, if necessary. If you would like personalised support, please call us on +34 965 139 100." Going forward, in addition to electronic means, postal mail will continue to be an accepted means of communication with the office. (TL)
Media Watch:
Clarivate announces offering for non-profits – Clarivate has unveiled its MarkMonitor Domains for Good programme, which has been developed to support non-profits and other mission-driven, for-good organisations. In an announcement blog, Brian King, director of internet policy and industry affairs at Clarivate, wties that such "organizations face unique challenges on the internet. Problems range from cybersecurity threats targeting an organization's digital assets to fraud aimed at donation intake and charitable and philanthropic giving channels. Compounding the problem is the fact that time and money spent addressing these challenges takes away from focus on the mission. Enter: MarkMonitor Domains for Good." The programme, which is now inviting qualifying organisations to participate, offers the opportunity for such entities to: engage with peers and MarkMonitor experts on best practices for cybersecurity, domain management and online brand protection; have priority access to MarkMonitor events and thought leadership content specifically tailored to non-profit and mission-driven organisations; receive a complimentary domain watch service, and; obtain special pricing for domain names and related services. (TL)
On the move:
Nexsen Pruet grows IP team with four new hires in the Carolinas – Nexsen Pruet has expanded its intellectual property group with the addition of three attorneys and one patent agent. Seth Hudson and Nick Stadnyk, appointed to member and special counsel respectively, will be based in Charlotte. Bryan Baysinger, special counsel, and Ryan Clairmont, patent agent, will practice out of the firm's Greenville office. (BD)
von Briesen absorbs Miller, Matthias & Hull's IP team – The intellectual property lawyers from the former Miller, Matthias & Hull firm have joined von Briesen & Roper's new downtown Chicago office. Miller, Matthias & Hull was a boutique IP firm that focused on patent prosecution and counseling services. Susan E Lovern, president and CEO of von Briesen & Roper said, "We have had our sights on both patent prosecution and Chicago as part of our strategic growth plan, and we're thrilled to be expanding our clients services and market presence with this incredible group. The lawyers of Miller, Matthias & Hull have built a superd IP and trademark practice over the last 15 years. They are excited to be joining von Briesen's larger platform and footprint to meet the needs of their clients and ours. The culture and personality of our firms are a great fit." Thomas A Miller (shareholder), Brent E Matthias (shareholder), Nicole M Bulman (shareholder), Scott E Baxendale (counsel), H Jack Fassnacht (counsel), Derek E Clements (associate), Mary F Fetsco (associate), Kate J Fox (associate), John A Ourednik (associate), Matthew P Deng (registered patent agent), and Elisabeta Jakllari (patent illustrator) are the professionals that have joined von Briesen's Chicago office. (BD)
And finally...
Free-to-attend Brand Strategy China event – WTR has unveiled the programme for the fifth annual Brand Strategy China event, which will provide attendees with a series of talks delivering practical, actionable takeaways for professionals tasked with protecting the integrity and maximising the value of their brands across Greater China. This year, the free-to-attend event will be held as a dedicated virtual programme comprising four sessions spread across two half days (10 and 11 December) and timed to facilitate evening attendance from US-based trademark professionals. All sessions will be bilingual with simultaneous English and Mandarin translations. Among the confirmed participants are experts from 3M, Amazon, Chanel and Richemont. To secure your place now, free of charge, click here.