EUIPO approves blockchain platform; NFT trademark mystery; SHOP SAFE Act hearing set – news digest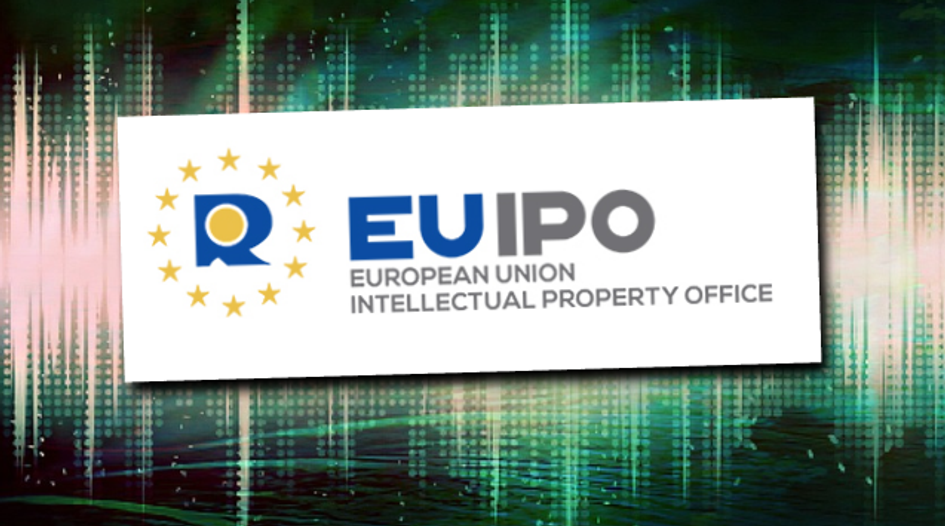 Every Tuesday and Friday, WTR presents a round-up of news, developments and insights from across the trademark sphere. In our latest round-up, we look at how the pandemic is changing consumer habits, Treasury Wine inking a licensing deal for its US brands, Iran joining the Madrid e-filing community, and much more. Coverage this time from Trevor Little (TL), Bridget Diakun (BD), and Tim Lince (TJL).
Market radar:
Pandemic sees changing consumer habits – An article on Glossy has dived into various studies which looked at how the covid-19 pandemic (and other recent events) have impacted how consumers engage with brands. For example, the health emergency itself has prompted 75% of consumers to "try a new shopping behaviour", with 36% claiming to have "switched brands" and saying they will continue to do so "despite previous brand loyalty". That shift is due to so-called "conscious capitalism", with 60% of US consumers reportedly wanting businesses to be "vocal about issues". Outside of speaking up, consumers are also wanting brands to allow the financial support of certain causes. A new report finds that many more brands are integrating nonprofit donations into their shopping platforms, and customers appreciate such an option. For example, from May to December 2020, the ShoppingGives platform – a technology company that helps brands implement such donations – reported "more than 150,000" donations to civil rights organisations, and 50,000 to health nonprofits. "These data points present a small picture of how the past year made people more aware of brands' values and more willing to merge their shopping habits with activism," Glossy suggests. "As the pandemic continues to influence the ways people physically and ethically shop, e-commerce brands are implementing social good programs as a crucial strategy for long-term growth." (TJL)
Brand radar:
Conagra Brands looks to offload Hebrew National hot dog business – Conagra Brands is considering selling its Hebrew National hot dog business to JBS SA or potentially another bidder, reports Bloomberg. A deal would likely be close to $800 million, and would potentially also include the Egg Beaters and Odom's Tennessee Pride brands. Conagra is looking to focus on its frozen foods and snacks businesses while also trimming costs and reducing debts. The company sold its Peter Pan peanut butter business to Post Holdings in December. (BD)
M&S to sell clothes of rivals to strengthen its online sales – M&S will begin selling clothes from 11 rival brands on its website. The company has decided the move, which will see its online platform host products from Hobbs, Joules, and Phase Eight, will give a boost to online sales. "Executive hope new labels will draw in customers that might not typically shop with M&S, as well as offering existing customers something new," says Yahoo!Finance. M&S's strategy will help future-proof the business by expanding and bolstering its digital offering. (BD)
Treasury Wine inks licensing deal for its US brands – Australia's Treasury Wine Estates will license approximately $77 million (A$100 million) worth of its US brands to the world's second largest wine producer, The Wine Group. As part of the deal The Wine Group will source and sell the Beringer Main & Vine, Beringer Founders' Estate, Coastal Estates and Meridian brands. While Treasury is utilising its US portfolio in a different way, the company said that Beringer remains a "core brand" which it is not looking to dispose of. (BD)
Hasbro launches new 'Ghostbusters' toys – Hasbro has revealed new 'Ghosbusters' toys inspired by the original '80s toys and packaging, reports License Global. "Ghostbusters is an iconic and beloved franchise, and we are excited and honored to return to the brand as the global master toy licensee and bring a new product to the next generation of fans," says Tom Warner, senior vice president at Hasbro. "Drawing on Hasbro's proprietary insights and culture of innovation, we are working closely with Sony Pictures Consumer Products to create a dynamic new toy line that we can't wait to share with fans around the world." (BD)
DC, Warner Bros. launch global campaign to celebrate Wonder Woman – DC Warner Bros. Global Brands and Experiences and WarnerMedia have launched a global celebration to mark 80 years of Wonder Woman, reports License Global. The campaign will include original content, commemorative comics, books, as well as fashion collections and experiences. This will culminate in a worldwide celebration of Wonder Woman Day on 21 October. (BD)
Legal radar:
Hearing set for SHOP SAFE Act – The US House Judiciary is set to hold a hearing related to the 'The SHOP SAFE Act: Stemming the Rising Tide of Unsafe Counterfeit Products Online' tomorrow (17 March 2021) at 10am ET. The hearing will be held by the subcommittee on courts, intellectual property, and the internet, and a live stream link is expected to be posted on the day of the hearing. As WTR reported last year, the SHOP SAFE Act was introduced in the House of Representatives to make e-commerce websites more liable for counterfeit products being traded by third parties on their platform. While it has been held up for over a year now, it is expected this hearing could kick start its potential path to legislation. (TJL)
NFT trademark filed – For the past couple of weeks, the internet has erupted with discussion of so-called non-fungible tokens (NFTs). As a BBC article explains, NFTs allow the creation of a "one-of-a-kind" digital asset through the use of digital ownership certificates maintained on the blockchain. The trend has seen digital assets being sold for massive prices – eg, Twitter founder Jack Dorsey selling an NFT of the first-ever tweet, with bids at $2.5 million – and online marketplaces seeing thousands of new NFT listings in the past week. Unsurprisingly, as with any trendy internet topic, it has spurred a third-party trademark application. As Ed Timerberlake from Timerberlake Law pointed out, California company Next Computer Inc filed a trademark for 'NFT' on 9 March 2021 for goods and services including "software for individuals to upload and sell artwork and digital assets in an online marketplace". Interestingly, Next Computer Inc recently raised eyebrows for another trademark filing – last month, it filed a US trademark application for the term WALLSTREETBETS. It also filed a trademark application last month for the term GAB, the name of the notorious far-right social network. It isn't just trademarks – Next Computer Inc (and its founder Nicholas Sheriff) is the developer of a 'Gab Social' app on the iOS store (to store QR codes) and a 'Clubhouse' app (not the trendy social network, but a 'walkie talkie app'). The activity is certainly mysterious, and time will tell whether any of the applications reach registration (TJL)
Office radar:
(For more of the latest coronavirus-related updates from national IP offices, please read our dedicated article which is being continuously updated)
EUIPO project focuses on anti-counterfeiting tech – The EUIPO has approved a strategic project to build a scalable, decentralised, blockchain authentication platform. In 2018 the EU Blockathon initiated the Anti-counterfeiting Blockathon Forum – a community dedicated to solving the global phenomenon of fakes with the help of technology. Building on this, the new platform would interconnect products' 'track and trace' solutions with the risk analysis systems of enforcement authorities and existing EUIPO tools. The office states: "Over the past few months we have been preparing a comprehensive plan to design and implement such an authentication platform, which will start in spring 2021 with the launch of a design competition aimed at selecting the best proposals for a high-level architectural design for the future infrastructure." A website dedicated to the project is available here. (TL)
Iran joins Madrid efiling community – A WIPO bulletin has revealed that the Islamic Republic of Iran has become the first country in Asia and the Middle East to offer the Madrid e-Filing service to trademark users. Speaking at a launch event, Dr Zabihollah Khodaeiyan, deputy head of judiciary, and head of the state organisation for registration of deeds and properties, reflected: "Today, it became possible for all Iranians, even in the most remote parts of the vast country of Iran and millions of Persian speakers across the world, to access the easy and cost-effective Madrid's e-Filing service. This system is a great step towards fair and equitable access to the world system of intellectual property rights." (TL)
Domain Radar:
ICANN pushes back Registry Reports move – ICANN org has extended the date that Registry Reports will permanently move to ICANN Open Data to 30 July 2021. The monthly reports, based on data received by registry operators, provide data on every generic top-level domain, including the per-registrar transactions and registry functions activity reports. The delay to their move means that registry reports will be available on the Registry Reports landing page beyond the previously announced 15 March deadline. ICANN explains: "The extension gives the community more time to adjust to the upcoming changes announced on 7 January 2021. On 30 July 2021, ICANN Open Data will become the permanent home of registry reports." (TL)
On the move:
Foley continues growth in Northern California – Foley & Lardner has announced that Dahna Pasternak has joined the firm's Silicon Valley office as of counsel in its Chemical, biotechnology & pharmaceutical practice group. Her arrival follows on the heels of Foley's addition of nine attorneys across its Northern California offices last month. Pasternak boasts more than 25 years of intellectual property experience in all areas of life science patent prosecution, including reexaminations, portfolio management and advice, due diligence reviews, infringement opinions, validity opinions and freedom to operate analyses. "Dahna's extensive knowledge of the life sciences, biotech and pharma sectors immediately strengthens the firm's life and high-tech expertise and finely complements our growing corporate team in California," said Antoinette Konski, vice-chair of Foley's chemical, biotechnology & pharmaceutical practice and managing partner of the firm's Silicon Valley office. "Dahna represents Foley's continued commitment to the expansion of our presence in Northern California, and we are delighted to welcome her to the team." (TL)
And finally...
Tracking critical industry trends and challenges: WTR needs your views –  WTR is inviting trademark professionals across the globe to participate in the latest benchmarking survey, which focuses on operational management to track the latest trends and identify how practice is evolving. There is no cost associated with taking part in the community project, which is designed to give brand experts – both in-house and in law firms – a benchmark for practice management. As well as revealing key trends in the organisation of the trademark function, including finance, structure and headcount, this year we will explore the impact of the covid-19 pandemic on trademark operations. Responses will be treated with full confidentiality. Only anonymised and aggregated information will be used for publication of the survey results by WTR, and your details will not be used for any commercial purpose, nor be shared with third parties. Completion of the survey should take around 10 minutes. The results will be presented on the WTR platform and respondents will receive key findings. The survey form is available here or below.