EUIPO and KIPO ranked most innovative IP offices in the world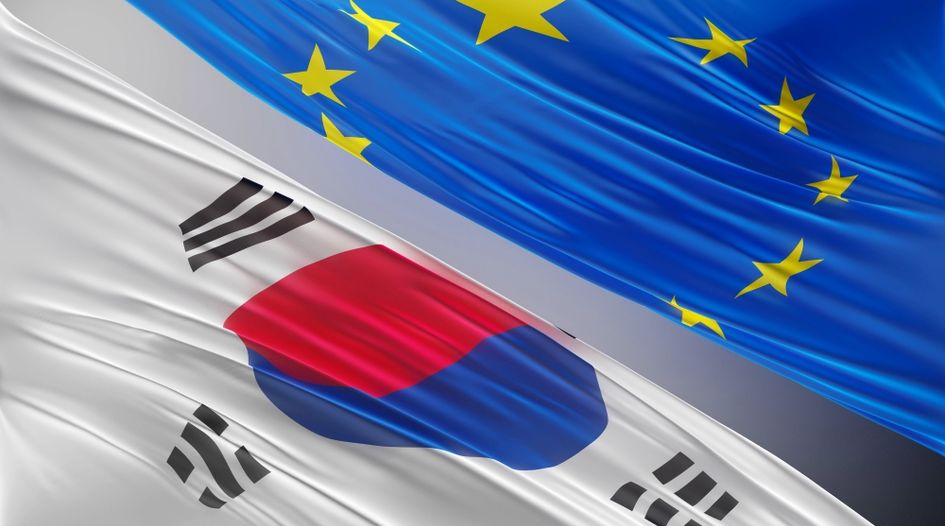 EU and Korean IP offices ranked most innovative IP agencies in the world
Also ranked highly are IPOs of Singapore, UK, Mexico, Australia, Brazil and Mexico
Disparity continues, especially with digital metrics that have helped during pandemic
In newly-released exclusive research, the EU and Korean IP offices have been named as the most innovative IP agencies in the world. As the coronavirus pandemic continues to bring challenges for many trademark practitioners, the results of WTR's latest IP Office Innovation Ranking reveal the boundary-pushing agencies that are helping users and those registries that have fallen behind.
The findings are part of the fifth edition of WTR's IP Office Innovation Ranking, our annual project to identify how IP offices are using and developing value-add non-core offerings for users. The aim of the project is to highlight how many IP offices are doing more than just managing an intellectual property register, and to also direct the spotlight on the registries with gaps in particular tools and service offerings. For this year's analysis, we studied 60 IP offices around the world – ten more than in previous years, in an effort to expand our global outlook. We also expanded the range of offerings we analysed, and now evaluate the implementation of tools that use blockchain and effective cooperation with other registries.
The top spot of this year's ranking is, for the first time, shared by two offices – the EU and Korean IP offices. They narrowly overtake the IP Office of Singapore (IPOS), which led the ranking in the 2020 analysis (it is not to say that IPOS has slipped in any area; in fact, it continues to excel in most metrics). In the prior three editions (2017, 2018, and 2019), the EUIPO topped the list outright, with KIPO consistently holding a place in the top five.
The result reflects the EUIPO's boundary-pushing approach to collaboration and innovation, as well as KIPO's continued commitment to cutting-edge tools, including a world-first mobile app and the implementation of tools that use AI, blockchain and APIs.
There are further improvements elsewhere in the ranking as well. For example, in 2018, the Brazilian IP Office (INPI) ranked a lowly 41st out of 50, with concerns raised over how internal challenges – such as a colossal application backlog – were affecting its non-core tools and services. Last year, the office climbed nearly 20 positions, with a local practitioner saying at the time that it was "greatly expanding its functions". This year, it sits in joint sixth position, with one local practical claiming "a lot of energy is being put to try to position itself as a relevant organisation worldwide, to reduce the backlog, to modernise its electronic systems, and to foment the Brazilian economy through the protection of the IP rights by promoting innovation". Furthermore, the Philippines IP Office (IPOPHL) also saw an impressive rise, climbing from 24th place in 2020 to 9th place, while the Peru IPO (Indecopi) climbed from 20th place to 15th. The Chinese IPO (CNIPA) has moved from 41st in 2017 to its current place at 18th.
IP Innovation Ranking 2021: full ranking (top 25 of 60)
=1. EU, South Korea
3. Singapore
4. United Kingdom
5. Mexico
=6. Australia, Brazil, Chile
=9. Philippines, Spain, Switzerland
12. Japan
13. United States
14. France
=15. Austria, Peru
17. Poland
=18. Benelux, China, Colombia, Germany, Hong Kong, Norway, Portugal, Turkey
There were, however, some concerns raised by users, with a glaring finding from this year's research being the continued disparity of resources between IP offices. For example, while some registries offer incredibly advanced tools that use the latest technology, others do not even have consistently functioning websites or e-filing capability (an issue that the new International Intellectual Property Standards Group is seeking to allay).
Overall, though, our research revealed the strides being made by most IP offices in terms of the innovative and value-add services that they are offering. While there are still some significant issues that need addressing, the outlook is positive – and such innovative efforts are increasingly important in a world currently seeing a resurgence in covid-19 and remote working.
The full analysis of our exclusive research is now available to WTR subscribers here.