Emma Raducanu trademark misreporting; new INTA resolution; Oreo and Pokémon team up – news digest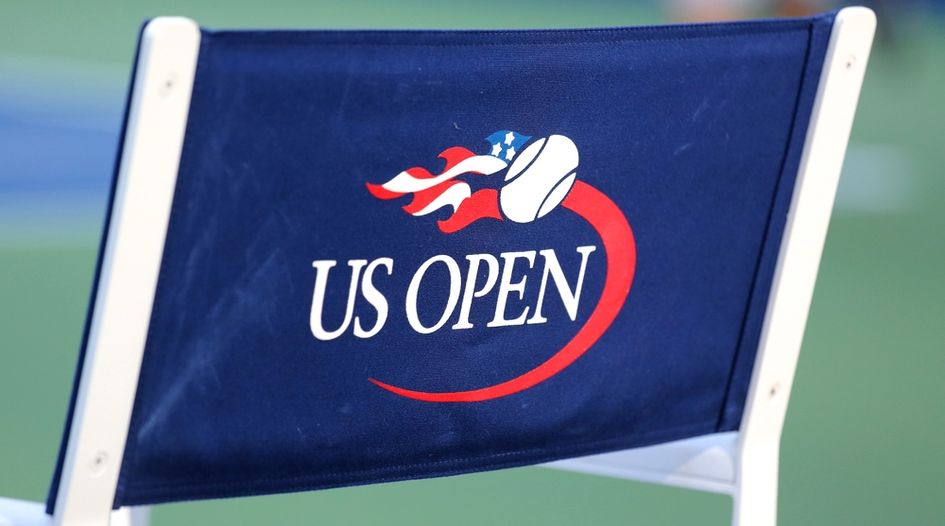 Every Tuesday and Friday, WTR presents a round-up of news, developments and insights from across the trademark sphere. In our latest round-up, we look at US Customs and Border Protection unveiling a dedicated centralised inspection facility in Los Angeles, the Kroger Co joining Buy Safe America, the DesignEuropa Awards Lifetime Achievement recipient being announced, and much more. Coverage this time from Victoria Arnold (VA), Bridget Diakun (BD), Tim Lince (TJL) and Trevor Little (TL).
Market radar:
INTA approves resolution on minimum standards in unfair competition law – The INTA board has approved a resolution addressing advances in technology that impact unfair competition. The resolution focuses largely on obligations under the Agreement on Trade-Related Aspects of Intellectual Property Rights. It recommends that countries enact into law minimum standards and remedies for protection against unfair competition, in addition to those contained in INTA's Model Trademark Law Guidelines 2019. Crucially, the resolution urges countries to ensure that such laws are sufficiently flexible to capture acts of unfair competition that occur via new and evolving practices and developments in trade, advertising and media. These include typo-squatting, the use of trademarks and other protected designations in expressive content (eg, games, motion pictures, videos and memes), ambush marketing, the use of marks and other protected designations in keyword advertising or metatags, and advertising through blogs, vlogs or influencer marketing. The resolution was developed by the policy subcommittee of the INTA Unfair Competition Committee. (TL)
CBP unveils dedicated centralised inspection facility at LAX – US Customs and Border Protection (CBP), in partnership with Custom Specialized Services, has introduced a 'first-in-the-nation' dedicated air centralised examination station (A-CES) at Los Angeles International Airport (LAX). The new 40,000 square foot facility will expedite e-commerce shipments arriving internationally while allowing the efficient interception of illicit goods. The choice of location reflects the fact that e-commerce imports into LAX grew more than 700% since the beginning of the pandemic. "In support of the economy recovery efforts, the new cargo processing space streamlines the unprecedented volume of e-commerce shipments at LAX, while ensuring the highest levels of national security," explained Carlos C Martel, CBP director of field operations in Los Angeles. "By expediting the commercial flow of legitimate goods, this CBP innovation will have an immediate economic multiplier effect." CBP LAX cargo operations processes 40% of the nation's low-value or Section 321 shipments. However, until now, CBP officers would be dispatched to almost 90 different bonded warehouses, some located as far as 11 miles from the CBP port office, to examine cargo. "The response to this challenge is the consolidation of our cargo exams at a centralised location," expanded Cheryl Davies, CBP port director at LAX. "This consolidation will allow CBP officers to efficiently facilitate legitimate shipments while stopping and seizing illicit goods." The new facility will allow CBP officers to efficiently process over 15,000 shipments every day. (TL)
Counterfeit LV mooncakes seized – Hong Kong customs officials have seized over 100 boxes of counterfeit mooncakes worth an estimated $650,000, according to Marketing Interactive. The seizure is the largest seizure of mooncakes in the past five years. It occurred after Customs received information from a trademark owner regarding counterfeit mooncakes on sale online. Four people were arrested during the operation. (TJL)
The Kroger Co joins Buy Safe America – The United States' largest grocery retailer, the Kroger Co, is joining the Buy Safe America Coalition as a new member, the association has stated. The coalition leads efforts to combat organised retail crime (ORC) and protect consumers from the sale of counterfeit and stolen goods. Kroger has been at the forefront of efforts to stop ORC and has a designated crime unit dedicated to preventing these sprees. Kroger has initiated over 2,000 ORC cases and trains hundreds of thousands of its associates to better understand and recognise instances of this activity. "As retailers nationwide continue to battle organized retail crime, Kroger looks forward to partnering with the Buy Safe America Coalition to put an end to this public safety risk," said Mark Stinde, Kroger vice president of asset protection. "We are proud to support the coalition's efforts to pass the INFORM Consumers Act, which will bring much-needed accountability to online marketplaces filled with goods stolen from store shelves." (TL)
Brand radar:
Makeup Revolution launches DC Comics collection – A deal between Makeup Revolution and DC Comics has created a new make-up line featuring characters from Batman's Gotham City. The range pays tribute to Batman, Catwoman, Harley Quinn and the Joker. (BD)
Rights & Brands enters strategic partnership with Fiskars Group – Rights & Brands (R&B) – a licensing and publishing agency that brings Nordic rights and brands, including the Moomin characters, to the global stage – has partnered with Fiskars Group, reports License Global. "We are very much looking forward to the exciting synergies we are creating with this new partnership," said Patrick Ullman, CEO of R&B. "R&B, Moomin and Fiskars jointly offer an extremely appealing mix of art, brand development, retail knowledge, territorial coverage and storytelling. Bringing together our respective networks, insights and know-how is set to completely rewrite the path of licensing." Fiskars Group currently licenses the rights to the Moomin characters, having produced a Moomin tableware series. It is now looking for further collaboration. "This is an outstanding moment for us," said Nathalie Ahlström, CEO of Fiskars Group. "Two iconic Finnish design powerhouses join forces to tap into new geographies beyond existing markets, thanks notably to the international network and licensing expertise of R&B. Our shared global ambition, values and love for Nordic lifestyle and design provide an excellent starting point for deepening our collaboration." (BD)
Oreo teams up with Pokémon – Oreo has confirmed a collaboration with Pokémon through a social media video showing new, limited edition cookies. The biscuits will feature 16 Pokémon characters, including Pikachu and Squirtle. Oreo has teased that some will be harder to find than others, as in the Pokémon world. (BD)
Hilco Streambank solicits offers for Portico assets – IP advisory firm Hilco Streambank is advertising the assets of upscale home products retailer Portico. The firm is soliciting offers for Portico's trademarks, domain names and social media assets. The brand is protected across the furniture, sheets, picture frames, drapery hardware, towels, perfume, sleepwear and shampoo and lotion product categories. Indications of interest are due on 14 October 2021. (BD)
Legal radar:
Boy Scouts win over Girl Scouts, judge hints – A US federal judge has indicated that he will throw out a trademark suit brought by the Girl Scouts of the United States of America against the Boy Scouts of America's use of the words 'scout' and 'scouting', reports Bloomberg. The 2018 suit claims that use of the terms in advertisements aimed at girls would confuse the public. However, US District Judge Alvin Hellerstein has suggested that the suit was filed to hamper the Boy Scouts' push to recruit girls. "'Girl Scouts' is a brand. 'Boy Scouts' is a brand… But 'scouting' describes an activity," Hellerstein said in a hearing in Manhattan. The dispute over the term 'scout' stems from the Boy Scouts' decision to drop the word 'Boy' from its namesake programme in 2018 in order to allow older girls into its ranks. The Girl Scouts claimed that removal of the word would erode its own brand and membership. "We did what any brand, company, corporation, or organisation would do to protect its intellectual property, the value of its brand in the marketplace, and to defend its good name," a Girl Scouts representative said at the time. It is unclear when Hellerstein will issue a formal ruling in the case. (VA)
Office radar:
(For the latest coronavirus-related updates from national IP offices, please read our dedicated article, which is being continuously updated.)
DesignEuropa Awards Lifetime Achievement recipient announced – The EUIPO has unveiled the finalists in the industry and small and emerging companies categories of the DesignEuropa Awards, as well as the winner of the Lifetime Achievement Award. The finalists orginate from seven countries and cover major brands such as Philips, John Deere, ASSA ABLOY and Actiu, as well as newcomers StethoMe, MiniFinder, Relio² and Knister. The full list of winners will be announced on 19 October 2021 at a ceremony in Eindhoven. Designer André Ricard will also receive the Lifetime Achievement Award at the event. Ricard has been a pioneer and champion of industrial design in Spain, contributing to both the institutional and professional development of this discipline. He is an honorary patron of the Loewe Foundation, a member of honour of the Royal Academy of Fine Arts Sant Jordi and an academic at the Barcelona Royal Academy of Arts and Sciences. "It is a privilege to recognise the many contributions of André Ricard through the Lifetime Achievement Award," said EUIPO Executive Director Christian Archambeau. "His iconic designs have appeared in both the background and foreground of our lives since the 1960s, from perfume bottles to the Olympic torch. This illustrates just how design shapes every part of our lives and serves to inspire new creations from generation to generation." (TL)
Domain Radar:
ICANN board passes resolution on ODP – The ICANN board has directed its president and CEO to conduct an operational design phase (ODP) assessment of the recommendations contained in the Final Report of the New Generic Top-Level Domain (gTLD) Subsequent Procedures Policy Development Process. In its resolution, the board directed the ICANN president and CEO to organise the resources required to begin work on the ODP and to advise the board when the work has been initiated. The ODP will address the questions outlined in the New gTLD Subsequent Procedures Operational Design Phase Scoping Document provided by the ICANN board as part of its resolution and direction. ICANN will host a public webinar on 28 September 2021 to provide additional information on the New gTLD Subsequent Procedures ODP. (TL)
Media Watch:
Emma Raducanu trademark spurs misreporting – Emma Raducanu's historic win at the US Open raised a series of trademark considerations at the weekend. Following her success, experts predicted that the 18-year-old could become a "billion-dollar sports star" through future licensing and sponsorship deals. We spoke with a legal expert who said that brand protection must be an immediate priority to meet that potential. Delay would risk the loss of trademark rights and costly legal battles. As part of our reporting, we identified brand issues that had already arisen since the US Open final, including unauthorised merchandise, impersonation accounts on social media and domain name hijacking. We also noted the risk of third-party trademark applications and pointed to a UK trademark that had been filed for EMMA RADUCANU shortly after the match. We later confirmed that the application was not associated with the player and had been withdrawn shortly thereafter (as seen on the UKIPO website). Three days later, UK tabloid The Sun published an 'exclusive' revealing the same trademark application. It claimed that "lawyers raced to register her with trademark chiefs", suggesting that the application had been made on the player's behalf to "pave the way for her own cosmetics, perfumes, clothing and footwear lines". This is not the case – as we reported days earlier. Nonetheless, the Sun article was picked up by other UK outlets, including the Daily Mail, Daily Star, Express, Metro and Unilad, over the following days, with virtually no new information added. A cursory look at the UK trademark application would have confirmed that it had been withdrawn. A check with the applicant or named representative would have confirmed the same. These are not the usual errors that can occur in articles about trademarks (eg, 'patent' or 'copyright' being used when referencing a trademark). Instead, this is incorrect news being spread about a trademark without even the most cursory checking – an unfortunate situation that could easily have been avoided. (TJL)
In memoriam:
Gerhard Bauer – INTA has shared the sad news that former INTA President Gerhard Bauer passed away on 1 September 2021 after a long battle with cancer. Bauer began his career in intellectual property at the patent department of what was then Mercedes-Benz AG, having graduated with a degree in electrical engineering from Stuttgart University. But his career in intellectual property actually started long before he joined Mercedes-Benz. In 2011 he told WTR that he applied for his first patent at the age of 13. In 1998 he assumed the role of chief trademark counsel at DaimlerChrysler AG (now Daimler AG) and subsequently served in various roles as an IP consultant, most recently as general counsel at Justin's Design GmbH. In 2011 he served as INTA president, becoming the first INTA president from mainland Europe and the first non-native English speaker to assume the role. "Among his countless accomplishments, Mr Bauer's participation in numerous delegations and advocacy campaigns made him instrumental in INTA's efforts to help Mexico and Colombia accede to the Madrid Protocol," the association writes. "With the European trademark law reforms taking shape during the first half of the last decade, Mr Bauer also played a central role in the Association's advocacy in Europe during this time." In a message to INTA officers and the board of directors, CEO Etienne Sanz de Acedo called Bauer an "exceptional leader, advocate, and ambassador for INTA." He added: "Gerhard was a trusted friend and mentor to me and so many others in the trademark community. He generously shared his passion for the association and his friendship with many of us." (TL)
And finally...
WTR events to take place in Europe and the United States – WTR is hosting a series of one-day events in London, San Francisco, Chicago and New York this December. WTR Live: The Future of Trademark Management and Brand Protection will facilitate discussion, benchmarking and the sharing of best practice around key topic areas and challenges facing brand leaders. Crucially, it will offer a glimpse into what industry leaders expect the future of trademark practice to look like. Registration is free to in-house brand professionals. Spaces are limited and should we be unable to host the event, registration fees will be fully refundable. While on site, we will be adopting the All Secure Standard to ensure that all attendees can continue to do business effectively and network with their peers safely. For full details, and to reserve a place, see the official event page.