Egypt registry delays trademark fee increase, Slayer brand, and Joker licence controversy: news digest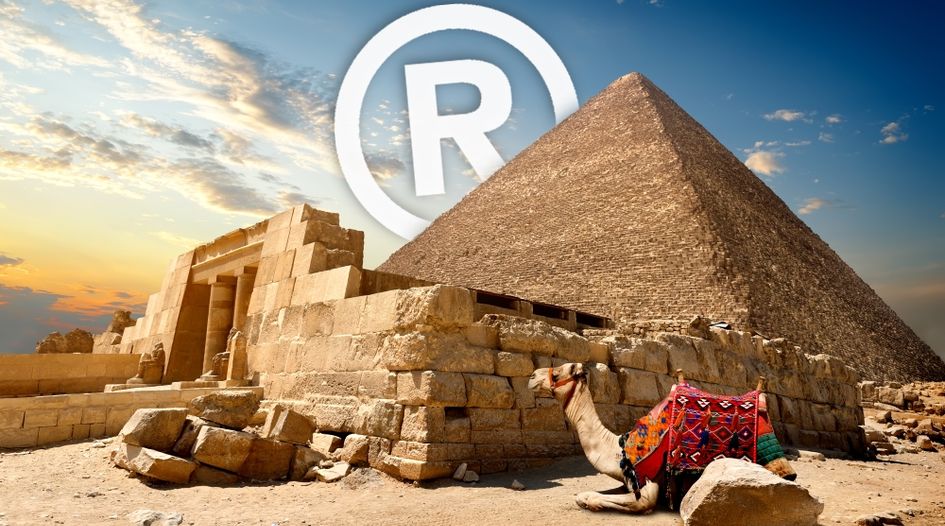 Every Tuesday and Friday, WTR presents a round-up of news, developments and insights from across the trademark sphere. In our latest edition, we look at CPA Global unveiling the latest version of its IP system, food brands being targeted by hackers, Metallica celebrating a trademark dispute win, a greetings card company reacting to Banksy's pop-up shop, and much more. Coverage this time from Trevor Little (TL), Bridget Diakun (BD), Jonathan Walfisz (JW)  and Tim Lince (TJL).
Market radar:
Unilever pledges plastic reduction to attract Gen Z buyers – Unilever has announced it will be cutting down use of plastic to make its brands more appealing to environmentally conscious Gen Z'ers. The consumer goods giant currently produces 700,000 tonnes of new plastic each year, and it is looking to significantly cut that amount over the next five years. CEO of Unilever, Alan Jope, says that this decision was made in order to appear more relevant to younger consumers such as millennials and Generation Z. This is not the first instance of a major multinational pursuing sustainability to improve their brand image: Procter & Gamble, Nestle and Coca Cola have all made commitments to limit their use of plastic. This reaffirms that consumers are increasingly concerned with the environmental practices of the companies they buy from, and it will be critical for brands to embrace sustainability to attract the younger consumer groups. (BD)
CPA Global unveils latest version of IP system – CPA Global has announced the launch of the latest version (4.9) of its IP Management System. The company states that the new version provides the ability to more speedily navigate through workflows. Among the new features are a new analytics portal, an IP Rules offering which offers "improved access to the industry's most comprehensive rules database", and an enhanced cloud infrastructure.  presenting vital information on active cases and enhancing IP portfolio quality. Venu Venugopal, chief product officer at CPA Global, said: "This major update to the IP Management System is the result of significant, continued investment in our product suite, ensuring future-proof software solutions for customers and creating a connected solution which is, more than ever, centred around the user. The IP Management System 4.9 is specifically designed to fulfil our promise to customers and respond to their evolving needs in the fast-moving world of innovation." (TL)
Anaqua and PAVIS partner up – IP management solutions provider Anaqua and European annuities service provider PAVIS have teamed up to enable companies and law firms in the DACH (Germany, Austria, and Switzerland) region to benefit from the former's software platform and PAVIS' expertise in the DACH market. Through the tie-up, customers in the region will have the opportunity to adopt ANAQUA software via its integration with PAVIS' payments management service. Thomas Gruber, CEO of PAVIS, explained: "To provide our customers with a seamless exchange of data between their systems and PAVIS, we have developed interfaces which offer state of the art two-way connectivity with many common IP management systems. We are delighted with our new partnership, which adds connectivity to the leading IPMS provider serving some of the largest IP filers in the world. This enables us to offer an integrated end-to-end solution to our combined customers in the German-speaking markets." (TL)
$1m seized in two-person counterfeit vape operation bust – A Milwaukee couple have been arrested after a police raid, with officials seizing $1 million in cash and more than 10,000 THC vaping cartridges, reports Channel 3000. An additional 18 pounds of marijuana was found alongside the counterfeit vape cartridges. This is part of an ongoing sting against vaping products in the US, after more serious consideration was taken to the potential harms of the products. (JW)
Food brands most targeted by hackers – According to a new study, restaurant brands including Deliveroo, Domino's, Papa John's and Nando's are some of the "most targeted" brands by hackers. Cybersecurity specialist DynaRisk claims that the hacking of accounts from such brands is "rife". In general, finance and technology companies are thought of as most at risk from hacking, but the study is a reminder that all brands – especially those in the food sector – must be prepared, and that includes proactive preparation for if a major hack was to occur. (TJL)
Slayer sees image and brand as being critical to long-term money making – Now that Slayer is wrapping up its final tour, the band and management team are looking for ways to keep profits going after they stop performing. Kristen Mulderig, who manages the band, has told CNBC that the business team is now in "legacy mode". The team is betting that merchandise sales will continue to be strong, having raked in $10 million in merchandise sales during the farewell tour. In order for the band to keep profiting off this merchandise there will need to be strong protections in place to prevent anti-counterfeiters from taking a cut of these profits. Further, the team will need to be savvy with the licensing of their IP rights. The band's name and logo will be important going forward as this will create further opportunities for profits long after they have stopped performing. (BD)
Legal radar:
'And justice for all': Metallica celebrates trademark win – Elsewhere in trademark-related stories featuring hard rock bands, Loudwire has reported on a trademark dispute win for Metallica in Chile. The litigation began when the band filed a lawsuit against Horacio Mardones, who had registered a trademark for a term that is "graphically and phonetically identical trademark [to Metallica's] for clothing and footwear". The lawyer for Metallica, Ricardo Montero from Silva & Cí, commented after the decision: "We were able to show that the Metallica brand is well-known abroad and that Mr. Mardones was using the brand in bad faith." (TJL)
Office radar:
Singapore highlights need for multilateralism and partnerships at WIPO assembly – Daren Tang, chief executive of the Intellectual Property Office of Singapore (IPOS) has used the 59th WIPO General Assembly (GA) to renew the country's commitment to multilateralism, and being a trusted and neutral partner to various stakeholders in the innovation and IP communities. In his national statement, Tang affirmed the pivotal role IP offices play in driving economic growth and building social vibrancy through their ability to encourage innovation – and shared how IPOS is transforming from an IP registry and regulator to an innovation agency, using technology to transform customer experience and working with partners in the government and private sectors. He reflected: "Even as we transform the IP registration process, we do not see the registration of an IP as the end of our journey with our customers, but as the start. Beyond registration, we actively support innovative enterprises as they take their IP to the market, whether through giving them a chance to build IP and innovation related skills through our training programmes, or working with government and private sector partners to support them as they scale-up into the world." At the gathering, Tang also joined representatives from seven other IP Offices and the WIPO Economics and Statistics Division to launch new "Guidelines to Using Evidence from Research to Support Policymaking". (TL)
Egypt delays increases in trademark fees – The Egyptian Trademark Office has momentarily shelved plans to increase official fees for filing trademarks and designs. Intended to be implemented on 5 September 2019, officials have confirmed that the fees will not change until at least the end of 2019. Given the additional time at the current rates, brand owners are advised to make use of the elongated period at the old rates. (JW)
SCOTUS airs uncertainty over awarding of attorney fees – Members of the Supreme Court of the United States (SCOTUS) have expressed doubt whether the USPTO had claim to attorney fees as part of the expenses awarded for won disputes. Section 145 of the Patent Act states merely that all "expenses of the proceedings" must be awarded, but Justices Gorsuch, Kavanaugh, Breyer, Sotomayor and Bader Ginsburg were confused as to whether that would include attorney fees. Notably, this provision has been in the Act for 170 years, with the USPTO only beginning to enforce it in 2013. The USPTO's position was that once the 2011 America Invents Act made them self-funded, they didn't want the costs of litigation to be forced on other applicants. Patent owners argued that a fee-shifting threat is merely to discourage owners standing up for their rights. (JW)
Media watch:
Greetings card company reacts to Banksy pop-up – Last week, we reported on anonymous street artist Banksy opening a pop-up shop in London in response to an ongoing trademark dispute with card manufacturer Full Colour Black. At that time, we spoke with the attorney representing the card company, Keystone Law's Aaron Wood, who told us the pop-store store was a "frankly pointless step". A day later, a representative for Full Colour Black denied that the company is "a big corporate group", as Banksy has described, but is a "tiny business". They added: "We don't infringe his rights in any way. We don't use his trademarks or his brand name. We make cards that feature Banksy's public graffiti. It's [a] legitimate enterprise." Unsurprisingly, the pop-up store and related trademark dispute has spurred some debate. One well-shared response was a column on Yahoo! written by finance expert Julian Hebron, who said he fully supported Banksy's efforts. "While Full Colour Black's case has relevant nuance, I'm pulling for Banksy trademarks to win the day," he said. "This approach doesn't just check the legal box of openly and actively defending trademarks in the marketplace. The publicity frenzy of this approach elevates open market trademark defense to a whole new level while giving a big 'f*** you' to those profiting from his work instead of just sharing it." (TJL)
Joker film likely paying "hundreds of thousands" to convicted paedophile – The new blockbuster film 'Joker' features two minutes of a song, 'Rock and Roll Part 2', performed by Gary Glitter, a convicted paedophile. As reported by the Guardian, Glitter is likely to be receiving up to 30% of the licensing deal's takings. The situation has led to a series of media reports and raises questions about the way licensed IP is used in other media. At the very least, it highlights the brand reputation risk involved when licensing out content and music for new products. (JW)
On the move:
Tokio Marine Kiln Group names new head of IP – Insurance company Tokio Marine Kiln Group has named Aoife Woulfe to the newly-created role of head of intellectual property. She will be tasked with developing products such as 'IP infringement liability and IP combined liability' at the company, and also building the new IP team. (TJL)
And finally...
Managing Trademark Assets returns to London – WTR is pleased to announce that, following the success of this year's event, Managing Trademark Assets Europe will be returning to London on 28 January 2020. The event provides an opportunity for attendees to hear best practice and insight from leading in-house counsel from the world's biggest brands as they discuss their approaches to critical areas, as well as share their own insights with peers and colleagues. For the upcoming event we are also increasing the interactive nature of the programme, introducing informal, small-group discussions on dispute resolution scenarios - allowing participants to workshop possible responses with their peers and colleagues. Among the other areas to be explored are budget management, dispute negotiation tactics, best practices around diversity and team building, and how to fight counterfeits on a finite budget. The current registration rate for the event is £395 (excluding VAT). To sign up to attend Managing Trademark Assets Europe, click here. (TL)