ECTA 2020 postponed; Stone Brewing case update; another Chinese perspective on coronavirus – news digest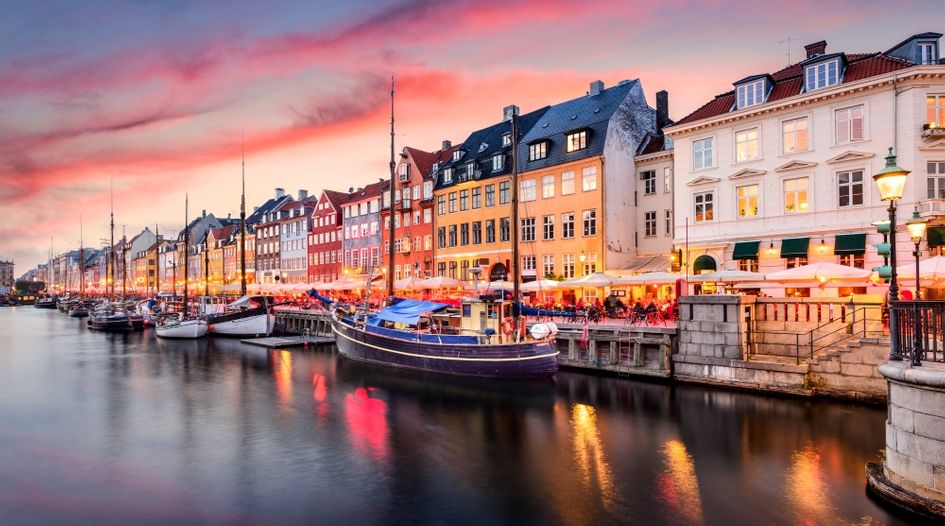 Every Tuesday and Friday, WTR presents a round-up of news, developments and insights from across the trademark sphere. In our latest edition, we look at counterfeit Rolex watches being seized in Philadelphia, WIPO giving an update on World IP Day, Hague users being urged to go electronic, the EUIPO putting a human face to teleworking, preparing for a trademark filing flurry linked to Harry and Meghan, and much more. Coverage this time from Trevor Little (TL), Bridget Diakun (BD), Jonathan Walfisz (JW) and Tim Lince (TJL).
Market radar:
ECTA postpones annual conference – The European Communities Trademark Association (ECTA) has postponed its 2020 annual conference, which had been scheduled to take place in Copenhagen on 15-17 June. The annual gathering will now head to Copenhagen in 2022 (next year's taking place in Austria). In a statement, the association notes that the decision was made, in light of covid-19, to protect the health and safety of participants, while also aiming at maintaining the quality and high standard of its event. It adds: "Although the conference will not be held physically in June 2020, we are planning to hold the council and committee meetings remotely and we are working on organising some of the conference sessions as webinars to take place later this year through the use of web-based tools, to hold some of the sessions as individual round tables/workshops or integrate them in future conferences." Those that have registered for the event will receive a refund in the coming days, ECTA concluding: "In the meantime, our thoughts and sympathy are with all those who are affected by COVID-19. We wish you good health and strength in these difficult times and hope that we will grow together even more." (TL)
Another Chinese perspective on coronavirus – A couple of weeks ago, WTR spoke with a Chinese trademark practitioner on how their practice adapted to the changes caused by measures related to the coronavirus pandemic. We noted that, while many IP law firms are closing their offices around the world, some China-based firms are re-opening. This week, another trademark expert in China reached out to WTR with an update on IP practice in the wake of covid-19. Luo Xiangjing, partner at Jadong IP Law Firm, explains that his firm has had to overcome challenges "from two directions", expanding: "Firstly, specific work such as delivering trademark registering documents to the Chinese trademark office (SIPO), collecting proof about trademark use and the notarisation of documents have been postponed. Thankfully, SIPO and the courts have released new policies to solve such problems, allowing IP law firms to take more flexible measures under specific conditions. For that reason, we have paid more attention to deadlines, and rescheduled our work to make sure documents are valid. We also found it to be very important to keep a tight eye on official decrees, as they may have changed due to the epidemic situation." The other key challenge, he added, has been being able to communicate effectively with clients – and his firm (as well as others in China) conducted regular online training courses, lectures and seminars to compensate for the lack of face-to-face contact. He concluded: "The challenges caused by covid-19 are now worldwide and it is hard to accurately predict the result. In China it is getting better now, and we hope the situation in other countries will soon take a favourable turn." (TJL)
Customs seize counterfeit Rolex shipment in Philadelphia – The counterfeit conversation has largely been on the proliferation of fake test kits and vaccines related to the coronavirus, but US customs is still keeping its eyes peeled for other goods. Last week agents confiscated a box sent from Hong Kong filled with eight counterfeit Rolex watches in Philadelphia. The watches would have had a market value of $100,400 had they been authentic. The recipient, located in Delaware County, was alerted that the package was seized and warned against possible charges should they continue importing counterfeits. This was the third major shipment intercepted by customs agents recently in Philadelphia. The agency confiscated 32 fake designer handbags on March 10th worth $113,000. Overall, US customs and border protection seized $317,080 counterfeit designer products while inspecting packages near Philadelphia International Airport. (BD)
FraudWatch pledges to take fight to covid-19 scammers – Anti-phishing and online brand protection company FraudWatch International has announced it will begin  actively targeting all covid-19 online scams in a bid to protect internet users from cyber criminals. The company has identified a range of tactics used by scammers seeking to capitalise on covid-19 to dupe users into opening malicious attachments or visit fraudulent websites to disclose personal information or credit card details. The tactics employed have included phishing emails and website, fake news sites, malicious mobile apps and fraudulent products. FraudWatch International CEO, Trent Youl states, "It is not acceptable for criminals to be exploiting consumers in our current global environment using COVID-19. We have the tools, knowledge and expertise to help protect the global community as a whole, and feel it is our social responsibility to do what we can to make a positive impact on the world in these uncertain times." The company will therefore use its resources to identify scams and initiate takedowns, publicise the tactics being employed by opportunists and provide a list of known fraudulent domains being used in these attacks. FraudWatch International is also encouraging the reporting of possible COVID-19 scams for assessment and possible take-down via a website or by email ('[email protected]') (TL)
WIPO gives World IP Day 2020 update – The World IP Organisation (WIPO) has posted an update on activities planned for World IP Day, which is on 26 April 2020. The annual event is usually marked by celebrations on the importance of IP by various IP organisations and associations, with this year's theme revolving around 'innovation for a green future'. In an update on the World IP Day website, WIPO confirmed that it will not be organising "any physical events" to mark World IP Day, and urges others "to move celebrations to virtual channels", adding: "Given the high number of World IP Day events that have been cancelled around the world, we will not deploy the World IP Day events map this year." (TJL)
INTA launches 'To-Go' platform – The International Trademark Association (INTA) has launched a new platform for webcasts and digital events, called 'INTA To-Go'. The first webcast to be held as part of the new platform is entitled 'Mental Health in Your Workplace: How to Be Part of the Solution', which is exclusive to INTA members (at no cost). According to the association: "We have a full calendar of content, and we will be updating you regularly about upcoming webcasts and events." (TJL)
Legal radar:
Trademark battle between MillerCoors and Stone Brewing to be decided by a jury – Stone Brewing, a San Diego brewer, sued MillerCoors for trademark infringement in 2018. At the time, Stone Brewing claimed that its own sales of craft brews dropped after MillerCoors rebranded its Keystone Light beer in 2017. Stone had been selling its beers for over two decades and registered its trademark in 1998. US District Judge Roger Benitez had initially said that the trademark was "conceptually and commercially strong and recognisable" but has since changed his opinion based on new evidence put forth by MillerCoors. The subsidiary of Molson Coors has argued that Stone Brewing's trademark is actually weak because there are a number of other craft breweries that use the term "stone" in their name. The company also presented a survey that stated that "53% of beer drinkers and nearly a quarter of craft beer drinkers had never heard of Stone Brewing". Benitez has noted this evidence as well as acknowledging that the packaging of the beers are dissimilar and are sold in different areas of grocery and liquor stores. Regardless, the case will now be decided by a jury. (BD)
Office radar:
Hague users urged to go electronic – In line with public health authorities' guidance to curb the further spread of Covid-19, and to safeguard the interests of users at a time when postal services are increasingly being suspended worldwide, the International Bureau of the World Intellectual Property Organisation (WIPO) has informed users of the Hague System that it has stopped transmitting paper communications by postal mail service. Users wishing to file international applications, requests or other communications with the International Bureau are encouraged to use the dedicated electronic tools, which may be accessed via the Hague System's webpage, namely eHague, eRenewal, ePay, and Contact Hague. (TL)
(For more of the latest coronavirus-related updates from national IP offices, please read our dedicated article which is being continuously updated.)
EUIPO puts a human face on remote working – Embracing the current 'new normal', the EUIPO has posted a video featuring a number of staff showcasing their home working environment. The organization states: "Even though our office is closed we are committed to providing an uninterrupted service to our users. We all continue to work as normal, but from home, to make sure it's business as usual here at EUIPO." Various staff members then provide insight into what that means, whether working with children in the background, dressing up for a videoconference or overseeing operations from the comfort of a video gaming chair.  The video nicely captures the way the community is adapting to home working and highlights how the EUIPO has  transitioned to a new way of working. (TL)
Zanzibar introduces e-filing and trademark journal – Zanzibar's Business and Property Registration Agency (BPRA) has reportedly launched an online IP registration system to "make it easier and faster" to seek trademark registration in the country compared to manual paper filing. To date, the system is in an early phase of roll-out and is currently limited to certain business entities. However, it is expected that full electronic filing will be introduced at the Zanzibar IP office in the short to medium term. Furthermore, the registry has began publishing a trademark journal, with the first published earlier this month. According to law firm Inventa, the move "marks a very hopeful step toward the modernization of the intellectual property filing system in Zanzibar". (TJL)
Angola updates fees – The Angolan government has implemented a presidential decree (No. 62/20 of 4 March) which introduced new official fees related to IP in the African country. A key change, according to law firm Inventa, is that a single 'trademark fee' is now paid at the time of filing – consisting of the filing fee, the first and second publication fees, and the granting and registration certificate fees. (TJL)
Media Watch:
Prepare for the next Megxit trademark media flurry – Earlier this year, we reported on both the latest developments in the efforts of Prince Harry and Meghan Markle to secure the Sussex Royal trademark, and the slew of media coverage (and misreporting) centered on the brand.  Last month the couple withdrew their applications for the mark and, in the time since, have been busy relocating to California and rounding off their official Royal duties. They are also, as part of the latter, ceasing to post on Instagram under the @sussexroyal handle or update their SussexRoyal.com website. Story over? Not necessarily. This week media reports suggested that Harry and Meghan will announce a new brand and charity on Instagram this week - a source telling The Sun: "A post will explain everything. It's very Harry and Meghan to announce their plans on Instagram." Any announcement will no doubt result in a cascade of media coverage, including on trademark plans. Let's hope that, this time, it is fair, accurate and reflect the reality. (TL)
On the move:
Barack Ferrazzano adds IP partner – Thomas M Williams has joined Barack Ferrazzano as partner within the IP group. Williams is an experienced litigator, representing clients in all aspects of trademark law. (BD)
And finally...
Your 'go to' resource for finding trademark expertise – The 2020 edition of the World Trademark Review 1000 – The World's Leading Trademark Professionals is currently available to view online. The publication identifies the leading trademark practitioners and firms from around the globe. As well as illustrating the depth of expertise available to rights holders as they seek to protect their brands, the guide serves as the definitive tool for locating top-calibre trademark expertise worldwide. Click here to access this year's edition.