eBay urged to ban airbag sales; McDonald's prevails in McVegan dispute; INTA files amicus brief – news digest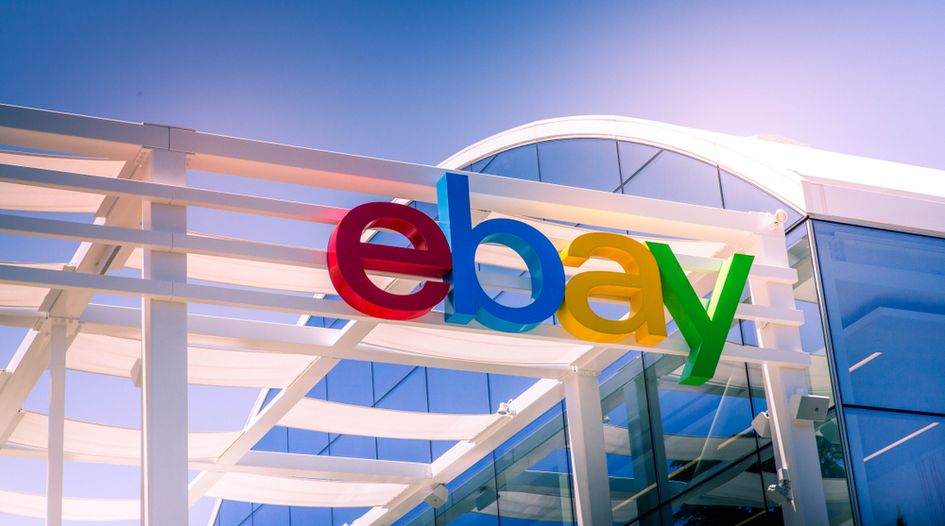 Every Tuesday and Friday, WTR presents a round-up of news, developments and insights from across the trademark sphere. In our latest round-up, we look at how digital stamps help tackle fakes in Tanzania, Fosun Fashion Group rebranding to Lanvin, brands warning of marketing activism, and much more. Coverage this time from Bridget Diakun (BD) and Tim Lince (TJL).
Market radar:
How digital stamps help tackle fakes in Tanzania – The fight against counterfeit goods in Tanzania is being aided by so-called Electronic Tax Stamps (ETC), which allows manufactured goods to be tracked and traced. The system was adopted in Tanzania in January 2019, and allows consumers (and government officials) to identify whether a product is authentic or fake – with a soon-to-launch mobile app also allowing such authentication to occur even easier. At present 272 manufacturers are using ETS on their products, a rise from 57 a year ago. When it was first implemented it was for beer, wine and spirit products. In August 2019, the system was widened to sweetened flavoured water and other non-alcoholic beverages. Last November, it was further rolled out to fruit juices, vegetable juices, and bottled drinking water. As well as combating fakes, the stamps have also seen a rise in government excise duty collections – up 60% from the three years prior to the rollout of ETS. (TJL)
Poshmark acquires anti-counterfeiting firm Suede One – Social commerce marketplace Poshmark – which launched in 2011 and operates in the US, Canada and Australia – has acquired Suede One, a footwear authentication platform. In a statement following the move, Poshmark founder and CEO Manish Chandra said: "We are laser focused on making strategic investments that fuel the continued growth of our business, give the best overall experience for buyers and make our marketplace the number one, most trusted destination for sellers." (TJL)
eBay urged to stop the sale of airbags – The Automotive Anti-Counterfeiting Council (A2C2) has publicly called on eBay to ban the sale of airbags and airbag components, claiming it is the "only way to prevent the sale of dangerous counterfeit airbags" on its marketplace platform. According to Collision Repair Mag, A2C2 – which has members including Daimler, Ford and Honda – claims it has had direct contact with eBay since 2017, and is now urging the company to restrict the trade of airbag-related sales on the platform. "These fake airbags are notoriously difficult to spot, often appearing nearly identical to genuine, original equipment parts, but in the most tragic cases they can result in catastrophic failures with fatal consequences," says A2C2 president Teena Bohi. "For this reason, A2C2 has consistently advocated for e-commerce platforms to ban the listing of all airbags and related components on their sites. While several e-commerce platforms have responded by enacting a broad sales prohibition of all airbags and airbag components to address the growing problem, eBay has not followed suit." (TJL)
Brand radar:
Lego ends gender-based marketing – Danish toymaker Lego will no longer market differently to girls and boys in a move that is meant to help break stereotypes about how children play, reports Bloomberg. The company will not change its products but will stop putting them into gender categories. Lego came to this decision after results from a survey it commissioned revealed that most children see toys as being for boys or for girls, but not both genders. This decision will be welcome news to consumers who are increasingly asking their favourite brands to take a stance on social issues. (BD)
Stephen Curry links up with 'Sesame Street' for Under Armour collaboration – Curry Brand by Under Armour is introducing a seven-part footwear collection "that brings the spirit of 'Sesame Street's Muppets' to the basketball court". "Curry Brand and 'Sesame Street,' we preach the same message. It's about supporting all kids, especially those in underserved communities who are looking for an opportunity to be their best selves," says Stephen Curry. A collaboration between three different distinct brands is somewhat unusual, but it proves that the key requirement for a successful collaboration is a common purpose. The companies have a joint understanding about the values they are promoting, and are leveraging one another's reputation to appeal to their target markets. "We love the way the Curry Brand promotes healthy, active lifestyles and teamwork," says Gabriela Arenas, vice president, global licensing at Sesame Workshop. "It's been so much fun combining Curry Brand's commitment to play and Under Armour's innovation technology with 'Sesame Street's' iconic characters in this vibrant and playful collaboration with multigenerational appeal." (BD)  
Fosun Fashion Group rebrands to Lanvin – China's Fosun Fashion Group has become Lanvin Group, and, according to Reuters, it is reportedly prepared to go down the M&A route as it looks to build a global portfolio of luxury brands. The company is looking to take on "high-end labels with heritage and a history of craftsmanship", as well as businesses with strength in fashion tech, and Chinese labels that would complement its existing portfolio. (BD)
Sakar and SEGA to expand "Sonic"-themed product line – It's "Sonic the Hedgehog's" 30th anniversary. To celebrate, Sakar International and SEGA have expanded their partnership so the former can create a new line of wheeled goods and accessories using the brand. Products to be launched include hoverboards, scooters, skateboards as well as "Sonic"-themed helmets and other gear. "Sakar International is looking forward to helping SEGA celebrate "Sonic's" 30th anniversary with products that allow young fans to be active and expand their imaginations," says Ralph Sasson, CEO of Sakar. "Sonic is one of the most iconic gaming franchises and we're excited to bring these products to an entirely new generation of fans." (BD)
Legal radar:
McDonald's prevails in McVegan legal fight – A UK-based businessman, Philip Perseval, has lost a legal battle against fast food giant McDonald's related to a trademark filing for the term McVegan. The trademark was lodged in Perseval's effort to launch "a range of health foods using Scottish produce and that sales would be used to help families affected by cancer", according to the Daily Record, with plans to create a McVegan character for a cartoon series set in Scotland. However, McDonald's uses the McVegan name across Europe (although not in the UK), and opposed Perseval's UK trademark. This week, the UKIPO ruled in favour of the fast food chain, and the trademark registration was refused. (TJL)
INTA files amicus brief before SCOTUS – The INTA this week filed an amicus brief before the US Supreme Court in Sulzer Mixpac AG v A&N Trading Co (No 21-417), a case related to the protection of product features as trademarks and the proper test for determining whether protection may be limited due to a feature's functionality. In the brief, INTA argued "that the Court should grant a petition for certiorari and agree during its upcoming term to hear the appeal from the US Court of Appeals for the Second Circuit's decision". Specifically, INTA "identifies multiple problems with the Second Circuit's approach" – firstly, the association claims "the Second Circuit's approach is initially problematic because it conflates the well-established tests created by the US Supreme Court for establishing utilitarian and aesthetic functionality", and "the Second Circuit's decision is problematic because it inserts further discord and confusion into an important area of trademark law". In conclusion, the INTA urges the SCOTUS: "Clarity regarding a single, nationwide standard would benefit brand owners and prevent forum shopping." (TJL)
Office radar:
(For the latest coronavirus-related updates from national IP offices, please read our dedicated article, which is being continuously updated.)
IPOPHL launches SME trademark program – The Intellectual Property Office of the Philippines (IPOPHL) has launched a private-sector backed initiative to help 100 SMEs to "protect their trademarks and be competitive in global markets". The initiative, called 'Juan for the World', will work with 100 SMEs to register their trademarks under the Madrid Protocol by the end of 2024. The move comes following relatively low take-up of the Madrid System in the Philippines, with 399 resident registrations since it was implemented in 2012, with just 154 (39%) being SMEs. "This low rate is attributable to the lack of financing and know-how on the international trademark application process," claims IPOPHL director general Rowel Barba. "Our newest Juan for the World Program will take down all these barriers." It is understood that the IPOPHL will provide assistance through the registration process (and waive the handling fee) for the SMEs that are approved for the initiative. Private sector partners will cover the basic fee for the trademark (although it is worth noting that any additional fees, such as supplementary fees or the cost of trademark agents in foreign jurisdictions) will need to be shouldered by the SME. "This program provides big savings for MSMEs who are burdened by the overall Madrid Protocol registration fees but would like to protect their marks internationally," notes IPOPHL Bureau of Trademark (BOT) director Jesus Antonio Ros. "We hear stories of local MSME brands being copied in other countries and they feel defeated. With this program, we can protect Filipino brands in several major markets in the world." (TJL)
Media Watch:
Brands warned of marketing activism – According to a new column from the Massachusetts Institute of Technology's Sloan Management Review, academic Kimberly Whitler warns that research on brand activism can mislead marketers and, in turn, risk brand image erosion. Specifically, Whistler notes how numerous studies – including some that WTR has analysed – recommend that brands weigh in on important cultural and political topics. For example, one study found that "66% of consumers want brands to take stands on political and social issues", while another claims that "nearly 60% of consumers want companies to take a stand on social issues". With such evidence, Whitler says, "it is not surprising that companies are diving into the activism pool" – but going down that path has significant risks that are often not considered in such surveys. While consumers may want brands to take a stance, the research often finds that consumers often confirm that they will "refuse to purchase a product if they discovered that the company producing it supported an issue that didn't reflect their beliefs". Therefore, she explains: "Leaning into divisive issues has a high probability that the people on the other side of the issue will stop buying your product, or worse — organize and influence others to boycott it. The consequence for companies can be a decline in brand image, negative word of mouth, and, ultimately, risk to sales. Despite the conceptual — and real — damage that some brands experience after making activism missteps (see the Coca-Cola example described below), most of the research is focused on the upside of activism without any commensurate understanding of the downside." Another issue to consider is that consumers responding to surveys will often "answer in a way that is likely to be perceived as favorable by others". In terms of brand activism, that could mean consumers will respond in the affirmative when asked if they want brands to take a stance. "If you ask consumers whether a company or a person should care about the environment, gender pay inequality, racial injustice, human rights violations, voting rights, gun control, abortion rights, and so forth, most people have been acculturated to believe that these are important issues and will say 'yes'," she concludes. "However, everyone may prioritize these issues differently, relative to other expectations that they might have for a company, such as those directly related to the product/service being marketed, and act accordingly." Therefore, brands should think carefully before delving into the 'activism' space, and mustn't be too led by the research that urges them to do so. (TJL)
Law firm radar:
Stephenson Harwood launches dedicated IP practice in Paris office with partner hire – Boriana Guimberteau, along with associate Magali Courroye, have joined Stephenson Harwood in Paris. The arrival of Guimberteau means the firm's launching of an IP practice in the Paris office. Guimberteau advises clients on a range of IP matters including trademarks, copyright, designs, patents, domain names, unfair competition and trade secrets. She specialises in fashion as well as retail and luxury products. "Following Brexit it was important for us to be able to continue to advise clients before the European Union Intellectual Property Office and Boriana's arrival means we can continue to do that," said Alexandra Pygall, partner and head of the firm's IP practice. "She brings a wealth of experience and expertise which not only complements our European IP practice, but enhances it too." Guimberteau was previously partner and co-head of the IP team at FTPA. (BD)
And finally...
WTR's latest Special Report explores how to manage the brand balance sheet – The ability to measure and record brand value is crucial for a host of business reasons: to gain a 360-degree insight into an enterprise's worth; to measure a company's health or product offerings; to calculate licensing royalties; to determine potential reputational hits and damages in dispute scenarios; to underpin M&A decision making. The list goes on. WTR's latest Special Report takes a deep dive into brand valuation, the reporting of intangibles and strategic best practice for brand leaders. As well as tracking recent developments in the industry and presenting a guide to the fundamentals of valuation practice, we focus in on key trends, the companies that own the most valuable brands and their financial performance. In addition, we present a rundown of the most valuable brand acquisitions since 2000. WTR subscribers can access "Managing the brand balance sheet" here.