eBay expands authenticity service to combat fakes: experts call for Amazon to follow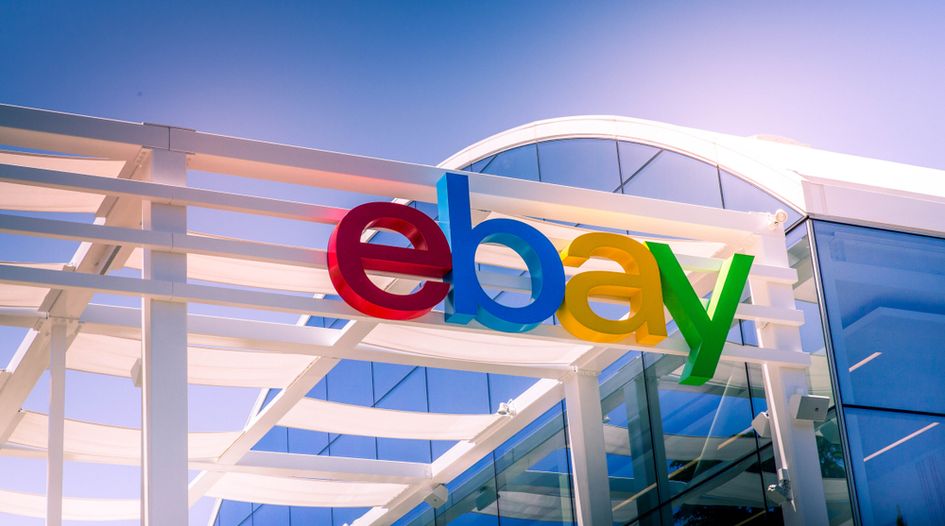 eBay expands its service to authenticate all sneaker/trainer sales above $100
The service, which launched in September for luxury watches, is for US platform only
Experts tell WTR initiative is positive and could work for all premium products
Online marketplace eBay has expanded its Authenticity Guarantee service, pledging to check and verify all trainers sold on its US platform for over $100. Brand protection experts praise the move as a positive step forward, but suggest that such a service should be expanded into other product sectors and additionally implemented on other major online retail platforms.
In September eBay launched its Authenticity Guarantee for every watch sold over $2,000 on its US marketplace. Now, the platform has confirmed the service will cover all sneakers/trainers that sell on the platform for over $100 (either new or pre-owned) by early 2021. The service, according to eBay, involves all sellers sending their product to a "third-party authentication facility" which provides "a comprehensive, multi-point physical inspection". Once the inspection confirms the authenticity of the product, an eBay tag is added to "drive confidence in the collectability and resale value".
The move is a major one in the fight against fakes and appears to be aimed at promoting eBay as a trusted fashion shopping platform. According to Jordan Sweetnam, senior vice president and general manager of eBay North America, "authentication has become an expectation for today's consumers in categories of high passion and high value, and this program makes eBay the most attractive platform for enthusiasts in these categories", adding that the service "removes any uncertainty with the buying process" so "the community can buy and sell with total confidence".
Reacting to the expansion of the service, one in-house counsel at a major fashion brand tells WTR that it is a much-needed improvement: "eBay has not really updated its Vero platform for rights holders in a long time. Many brand owners are frustrated that it does not offer much assistance beyond handling takedowns, especially given the fact that sellers on the platform are mostly offering new products rather than second-hand. In fact, eBay's platforms consistently have high volumes of fakes both available in the local country and from China and this needs to be tightened up."
Elsewhere, anti-counterfeiting expert Harley Lewin, owner of LewinConsult LLC, describes it as a positive move but adds that its overall effectiveness may be limited. "The new service should result in a more difficult climate for folks to sell fakes," he concurs. "However, consider the purpose of the $100 cut-off. This eliminates most 'normal' sneakers that are first used then resold – a limited market at best. Ultimately, though, any system that interferes with consumer-to-consumer or business-to-consumer sales will inherently slow things down, and that is good when dealing with fakes. For that reason, I foresee at least some decrease in the sale of high-end fakes due to this system. It may not be perfect, but it will be significantly ahead of what was in place beforehand."
Indeed, it is the price cut-off point that could be the loophole for many illicit sellers, he notes: "If the shoes are being sold as regular non-collectible 'excess inventory' or some other story, it's likely the fakers will be able to bypass the system by pricing down a bit. It is conceivable that the fakes would switch from high-end fakes to low-end fakes, with the profitability lowered. In that case, volume would probably make up any loss incurred by selling at a lower price."
That point is reiterated by Mark N Mutterperl, partner at Zeisler PLLC, who reminds WTR that "counterfeiters often adjust" and, in this case, may "simply sell below the price point that triggers an authenticity review". Another crucial element of success, Mutterperl adds, is whether the actual rights holders are involved in the vetting process – if not, there could be a risk of false positives. "Rights holders and their authorised representatives are best positioned to make determinations as to authenticity," he contends.
The in-house counsel we spoke to agreed with this point, saying that "it remains to be seen how well certain independent authenticators can verify genuine versus fake goods without access to the in-house knowledge, the designers and the data behind the product and supply chain that the original manufacturer would have". 
While its effectiveness is still up in the air, the programme appears to be a positive step – so much so that Lewin suggests that various other luxury products should be covered by it. Suggestions include leather goods, fragrances and virtually any type of high-end luxury product (eg, handbags and jewellery).  However, if more product sectors are added, he says that eBay may need to reconsider how it approaches the whole endeavour. "When volume increases, it is unlikely the 'one piece at a time' effort will be effective. I would suggest that, rather than do nothing, inspection could still take place but in a 'military inspection' format, examining a certain percentage of a shipment – so if no fakes are found, clear the shipment. If some fakes are found, examine the entire shipment. Overall, though, the very institution of an inspection process is likely to raise the entire dealer standards and dissuade fakers from using the platform."
With an inspection programme being an effective deterrent against counterfeit activity, could such an approach work on other major marketplaces? "Absolutely," says Lewin, with Amazon being the most obvious candidate to introduce such a service. The reason, he explains, is due to Amazon's Prime service requiring products to be warehoused in its premises – meaning that products are often directly under Amazon's control. "This need to pull and repack orders from their inventory gives Amazon an existing methodology to add an inspection process," he explains. "Frankly, in Amazon's case, it should have been introduced years ago – in my opinion, the simple reason why it hasn't been done is profitability."
For its part, Amazon has been taking a different approach to fighting fakes – with much focus on its Brand Registry offering and Transparency product serialisation service, which recently expanded to Australia and Japan. It has also invested in an anti-counterfeiting crimes unit (and tomorrow at WTR Connect Cristina Posa, associate general counsel and director at Amazon, will provide insight into the company's anti-counterfeiting activities).
While a specific authentication inspection service may not be viable for all marketplaces, the in-house counsel tells us that any viability checks are valuable to crackdown on illicit product listings. "There will be a lot of counterfeit sales that can be prevented by introducing more scrutiny of the supply chain and source of the products (eg, requesting original invoicing documents and sale authorisations), as well as robust know-your-seller checks especially if it's a new seller to the platform," they say. "This might help drive away the opportunistic counterfeit sellers and allow platforms to understand who is looking to trade using their services."
On the other hand, Mutterperl states that brand owners need to focus more on platforms with little to no effective anti-counterfeiting measures. "Platforms like Alibaba and Amazon must decide for themselves whether a particular programme is suitable," he tells us. "I understand that both those platforms are engaged in dialogue, action and collaboration. Alibaba in particular has made great strides in IP protection over the past several years and has been referred to as an industry leader – there is much that others could learn from its approach. However, my biggest concern isn't about those at the table; we should be most concerned about those platforms that are not. For example, social media and chat apps have seen a significant increase in and prevalence of counterfeits which is particularly disconcerting."
The trademark community should keep an eye on the effectiveness of eBay's authentication programme. If it works to drive down fake goods, then it could provide a model for other online marketplaces to follow.