Earthbound Beer cease and desist response goes viral, LeBron taco mark, and IP litigation spending: news digest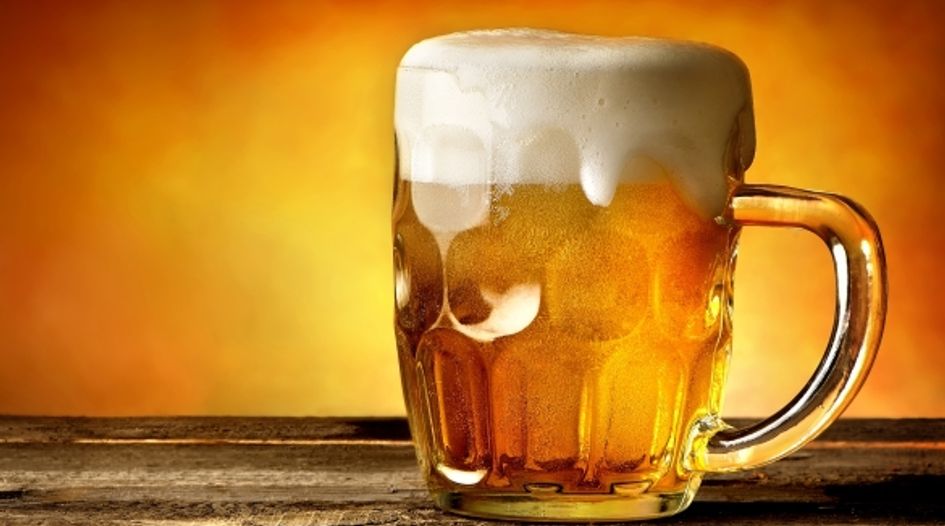 Every Tuesday and Friday, WTR presents a round-up of news, developments and insights from across the trademark sphere. In our latest edition, we look at the Cayman IP Office working with the US government, a UN ambassador calling for an IP law review in Nigeria, a Hong Kong counterfeit ring taken down, BAT planning to challenging plain packaging in Belgium, and much more. Coverage this time from Trevor Little (TL), Bridget Diakun (BD), Jonathan Walfisz (JW)  and Tim Lince (TJL).
Market radar:
IP litigation spending nearly doubled in 15 years – According to a new Morrison & Foerster study, spending on IP litigation has increased with greater complexity across more international cases. Despite this, the number of cases has actually decreased by 26% since 2015. Morrison & Foerster assessed over 50 companies with revenues above $750 million for the study. They found litigation spending has increased to $3.3 billion from $1.7 billion in 2005. Risk is up, with 4% of cases being classified as "bet-the-company" and 15.1% as "high-risk" with 48% being considered "complex or significant". (JW)
Police make counterfeit bust in Birmingham – Investigators raided a factory in Handsworth, UK, and uncovered thousands of fake designer products from brands including Chanel and Nike. Together, the counterfeits and manufacturing equipment seized is estimated to be worth over £350,000. Those involved were using Facebook and Instagram as well as other markets to sell the fake products. (BD)
Abu Dhabi reports seizure of over 9,000 fakes in Q2 – The Abu Dhabi Department of Economic Development (ADDED) reported the seizure of 9,148 counterfeit goods between May and August. Items confiscated included spare automobile parts, electronics, clothing and cosmetics. The number of counterfeits seized is slightly down from the same period last year, which was 9,292. (BD)
Cayman IP Office works with US government on IP training – The Cayman Islands Intellectual Property Office (CIIPO) has recently worked with enforcement agencies of the United States government on training on the topic of regional intellectual property. The training sessions focused on investigations and enforcement operations, specifically concerning counterfeit goods and their connection to transnational organised crime. According to Sophie Peat, a senior associate at HSM IP in the Cayman Islands, such training is helpful – but brand owners continue to have a difficult time to enforce against fakes on the border. "For the time being, I can tell you that there are currently no regulations allowing brand owners to register their trade mark rights at customs under the Cayman Trademarks Law 2016, making enforcement 'on the ground' difficult," she tells WTR. "Of course, it is possible for brand owners to bring trademark infringement proceedings through the courts. These types of cases are rare and usually matters are resolved through settlement once an initial cease-and-desist letter has been sent. However, there are still some businesses in George Town which sell counterfeit CDs, bags and the like." (TJL)
Hong Kong counterfeit ring taken down – According to Inside Retail HK, customs officials have seized around 2,600 counterfeit goods worth upwards of $550,000. It is understood that Hong Kong customs received information about the sale of fakes at a fixed pitch location in Mong Kok. After an investigation which featured the assistance of a trademark owner, customs officers undertook a raid, which led to the seizure of items and the arrest of two people. (TJL)
BAT to challenge plain packaging in Belgium – Multinational company British American Tobacco (BAT) is to challenge the arrival of plain packaging on tobacco products in Belgium, according to The Brussels Times. The measure was announced by the Belgium government in May and is due to be implemented in January 2020, with all branding on tobacco goods to be replaced with the brown-green packaging that has already been implemented in countries including Australia and the UK. "Tobacco consumption does not decrease as a result of neutral packaging, but because of price and excise tax increases," claims CAT spokesman Filip Buntinx in an interview. It is understood that BAT has confirmed it will file a motion against the plain packaging measure with the Council of State, Belgium's highest administrative court. (TJL)
Legal radar:
UN ambassador calls for Nigeria IP review – An ambassador for the United Nations, Osita Anaedu, has urged Nigerian president Muhammadu Buhari to review the country's IP laws, which he claims are "obsolete" and "are stifling the development of IP culture in Nigeria". Anaedu made the call during a National Stakeholders meeting organised by IP First Group and law firm Banwo and Ighodalo. "A robust intellectual property system is needed to foster an environment in which such innovations and creativity can flourish," he said, urging the creation of an intellectual property council or the appointment of a special assistant on IP. (TJL)
Monopoly EUTM refiling is invalidated – The Second Board of Appeal at the EUIPO has declared Hasbro's EU trademark (EUTM) for MONOPOLY invalid. As discussed on the IPKat, the 'Monopoly' EUTM was partially invalidated as an identical mark had been filed by Hasbro on three occasions between 1996 and 2010. The filings were deemed to have been done in bad faith due to Hasbro's repeat filings in place of renewing the original trademark, so as to circumvent the legal obligation to prove use after five years. Although with each subsequent re-filing more goods and services were added to the registrations, this was not deemed an acceptable excuse. Consequently, the Board invalidated the 'Monopoly' mark for all goods and services identical or similar to those covered by the earlier trademarks. Although Hasbro argued their re-filing strategy was common practice, this decision highlights that a strategies popularity does not equate acceptability or legality. (JW)
LeBron files for Taco Tuesday – Basketball player LeBron James is swapping his hoops for scoops of guac. The LA Lakers superstar has filed a trademark for the term 'Taco Tuesday' at the USPTO. The filing was made by his company, LBJ Trademarks, with goods and services including advertising services, podcasting services, and online entertainment services. The phrase has been used by James in multiple social media posts. Although many are inactive, there are 29 other 'Taco Tuesday' trademarks listed by the USPTO. (JW)
Office radar:
Ugandan registrar general elected president of WIPO's Advisory Committee on Enforcement – Bemanya Twebaze, the registrar general of Uganda Registration Services Bureau (USRB) has been elected as the President of the Advisory Committee on Enforcement (ACE) at WIPO. This is the first time the post has been taken by Uganda since it was established by WIPO in 2002. Uganda will be deputised by Peru and the UK. ACE leads the 192 WIPO members in coordinating and ensuring a balanced approach to enforcement of IP globally through coordinating with public and private organisations. (JW)
Media watch:
Plain packaging for sugary products proposed – In a column in The Guardian at the weekend, money editor Patrick Collinson looked at the issue of "fat shaming" and how companies should be shamed for selling unhealthy foods. The article looks at specific products, including Jacob's Mini Cheddars and Pizza Express brand pizzas, and how such products often mislead consumers on their packaging (for example, a bag of Mini Cheddars does not use the red/amber/green colour coding for fats, sugar and salt content). At the end of the article, Collinson suggests "maybe products that exceed 100% of our salt or fat in one go should be sold in plain packaging, like cigarettes". The suggestion that plain packaging on tobacco products could lead to a 'domino effect' on other sectors has often been dismissed as scare-mongering. However, as plain packaging on cigarettes becomes 'the norm' around the world, the suggestion of standardised packaging on sugary products is becoming more regular. (TJL)
Snappy comeback to cease-and-desist letter goes viral – Earthbound Beer, a US craft brewery, published a cease-and-desist letter they were sent from French brewery Meteor Brewing. Earthbound also put up its sassy response to the formulaic cease-and-desist against their new product "Meteor IPA". In the response, they detailed why multiple factors to determine infringement would not be found. When considering a claim of similarity of marketing and advertising channels, they wrote "nobody's gonna see one of our ads and say 'wow! That must be that huge French brewing conglomerate! They should probably fire their advertising team!' Nor is anyone likely to see one of your ads and think 'Wow! Earthbound Beer went French! And Corporate! Wonder if they still cut baguette sandwiches in half with that guillotine they build for Bastille Day?'". Earthbound claimed that Meteor's letter was an attempt at bullying the small US brewer, presuming they would not have access to affordable legal defence. However, the writer of the letter noted that he and his wife were both lawyers working for the brewery and they would have zero legal fees. (JW)
On the move:
Hoogenraad & Haak makes partner nomination – Moira Truijens, of Hoogenraad & Haak, has become a partner as of 1 September 2019. Her practice covers trademark, design and patent matters. (BD)
Michael Best & Friedrich boosts IP practice – Michael Best has hired Scott Diring and Christian (Nick) Schaefer to its IP practice group in Milwaukee. Diring has been appointed to senior counsel and Schaefer to associate. The former handles matters relating to patent prosecution and counseling, as well as the pre-litigation management of patent cases. Schaefer advises on the management of patent portfolios as well as prosecution. (BD)
Dentons hires IP veteran – Dentons has appointed Alexander Odle to partner in the IP and technology practice, according to a press release on the firm's website. Odle joined on 1 September 2019 and is working out of the Amsterdam office. He has over 25 years of experience and was the co-founder of Nineyards Law where he headed the IP department. Odle focuses his practice on trademarks, tradenames, designs and copyrights. He handles a range of matters including prosecution, enforcement and litigation. (BD)
And finally…
Get the inside track on brand protection online – WTR is pleased to announce that, following a sold-out debut in Chicago, its Brand Protection Online event is heading to London on 14 October. A unique forum for brand professionals to discuss solutions to the challenges that arise when protecting trademarks online and share insight on how to prioritise enforcement efforts, the event programme will cover:
Developing a state-of-the-art online brand protection strategy
 Fighting infringement on e-commerce sites
Brand protection strategies for social networks and apps
Managing the changing domain name landscape
Data privacy and GDPR: working within the rules
Delegate places at the event cost £495 (excluding VAT) but – until 6 September – a saving of £100 is available when using the following code: BPO100. To register for Brand Protection Online Europe, click here.