Dybala image rights issue highlights growing importance of intellectual property to sports stars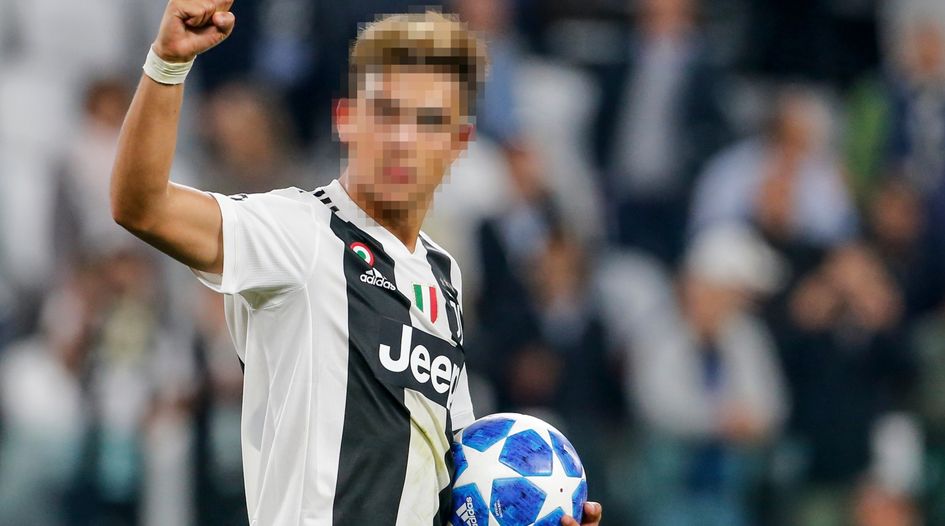 Football star has two transfers reportedly fall through due to image rights issue
Paulo Dybala's image rights, and related IP, are owned by a third party
Move is not the first football transfer scuppered due to IP in recent months
The issue of personal image rights, and related intellectual property, has reportedly become a stumbling block for at least two transfer negotiations involving football star Paulo Dybala. The fallout showcases how intellectual property rights are becoming a more significant issue in the sporting world, and could become an increasingly common roadblock to transfers in the future.
Paulo Dybala currently plays for Italian football club Juventus (at time of writing, at least), but in recent weeks has been involved in negotiations to join English Premier League clubs Manchester United and Tottenham Hotspur. The former broke down last week, reportedly due to the player's agent requesting a £13.7 million payment for the purchase of the player's image rights from a third-party company. According to The Sun, the club's officials were "disgusted" that the demand came midway through negotiations.
Today is 'transfer deadline day' in the UK, with clubs racing to sign players before the season begins tomorrow. It has seen London club Tottenham move to try and sign Dybala before today's 5pm deadline, with reports claiming a similar failure to agree a deal due to the player's image rights. According to The Independent, the club agreed personal terms with the player and a transfer fee with Juventus, but "the potential move was called off after a long meeting" over the issue of image rights. According to Independent chief football writer Miguel Delaney, image rights are more complicated than most other transfer-related terms: "[The] issue with image rights isn't just paying them, it's that they don't really legally exist in [the Premier League], so it has to be negotiated how that might affect current/future brand agreements."
So why are image rights such a huge stumbling block? With Dybala, reports suggest that he sold his personal IP rights to his former agent earlier in his career. Those rights are now held by a company based in Malta, Star Image Limited, which also owns at least 15 trademarks related to Dybala, including international trademarks for PAULO DYBALA and a DYBALA logo. These rights, then, are out of the hands of Paulo Dybala himself. In today's big money football industry, part of the return on investment in a player is the ability to use their image and sell merchandise. The IP rights, then, are all-important.
This is not the only recent football transfer that has broken down due to image rights issues. According to the Metro, fellow London club Arsenal had a transfer for Brazilian player Everton halted for similar reasons: "Gremio [the player's current club] value Everton at around €40 million and, given they owned the 23-year-old's image rights, ultimately he could have ended up costing double that amount."
IP is clearly an important asset for players, one that can add value to a contract and also enable them to engage in their own monetisation activities, potentially long after their playing career is over. As we report on an annual basis, some of the world's leading players have many registered trademarks for assets including logos and nicknames. As the table below shows, which is taken from our latest report on football IP, players such as Lionel Messi and Neymar Jr have significant trademark portfolios, reflecting the value they have outside of the football pitch.
Leading football players: ranked by filed or registered trademarks (April 2019)
However, ownership of IP is just one part of a brand strategy; equally crucial is the right ownership structure and handling of the rights once secured. Some players – such as Messi – register rights in their own name. Others establish companies to manage those rights. Others, as appears to be the case with Dybala, allow third party entities to buy and/or own those rights. The latter can be fraught with difficulty.
While it can provide a nice financial boost early on in a career – especially before joining a major club – it can also prove problematic when it comes to subsequent transfers. Of course, this is not restricted solely to players. Back in 2016 there were reports that the delay in Manchester United unveiling José Mourinho as manager was down to previous club, Chelsea, owning the rights to various trademarks associated with his name.
Such an approach means that the IP is in the hands of a third party which can treat it as a commercial asset. As we noted at the time, one possible solution would be to agree a license to use the marks for a fixed period (potentially the lifetime of the player's contract with a new club) rather than an outright purchase. That, though, will be reliant on the rights owner's willingness to monetise in that way.
In hindsight, the best approach for Dybala would have been to own the rights associated with his name and image, and license them to his previous agent. That may not have generated as large an initial payout, but in the long term would have prevented problems. Hindsight, though, is a wonderful thing.
Whether a deal for Dybala is agreed remains to be seen, but reports suggest it is unlikely (and sadly, a fan-made crowdfunding campaign to buy the player's image rights has only raised £20). Nonetheless, it serves as a cautionary tale for those seeking to sell their personal rights to a third party. With the right contractual provisions, this sort of arrangement can work. In 2015, for example, then-Real Madrid star Cristiano Ronaldo sold his image rights to Singaporean tycoon Peter Lim, with the deal giving Lim's Mint Media the right to own and administer all of the Portuguese's image rights except for those related to his club. He subsequently moved to Juventus – the current home of Dybala – suggesting that third-party ownership was not a stumbling block in that instance.
Of course, Ronaldo presumably got extensive legal advice before signing away his image rights to Lim. At an early stage of any player's career, though, it is easy to see why taking a payout on personal image rights would be a tempting option. With no guarantee that a player's star will rise to a point where the riches follow, those image rights could end up relatively worthless in the hyper-competitiveness world of football. Ultimately, it is all about getting the right advice early on, and rolling the dice. Or, rather, kicking the ball.