'Dupe culture' grows on TikTok; why this helps counterfeiters and harms brands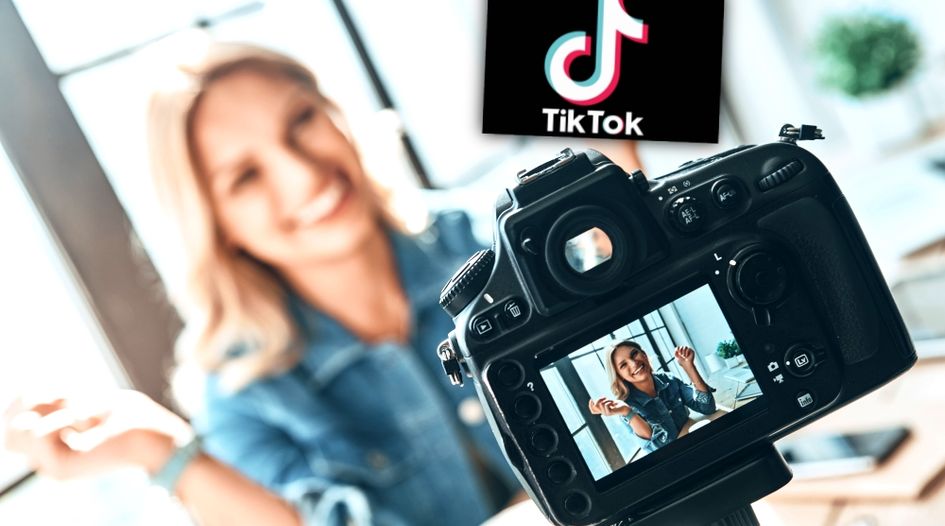 Hashtags related to counterfeits have over 100 million views on TikTok
Influencer reveals 'dupe culture' attracts a large audience on the social network
Brands risk counterfeits becoming 'trendy', making war against fakes harder
An increasing number of young content creators on the TikTok social network are promoting counterfeit goods, with videos receiving tens of millions of views. One influencer tells WTR that there is a "large audience" for TikTok posts about 'dupe' items purchased on online marketplaces – and says that fashion brands need to adapt or risk fake products becoming trendy to the younger generation.
Earlier this week, fashion blog StyleCaster reported on "the world of DHGate" on TikTok, wherein "knockoff design bags" are "being flaunted on TikTok" and "praised for the reasonable price tags". It appears the videos, which were being promoted to TikTok users in their 'For You' page on the platform's app, involve influencers purchasing fake items on the Chinese e-commerce marketplace DHGate (and occasionally on Amazon and AliExpress) and then reviewing them on TikTok videos. This content appears on TikTok hashtags including #dhgate (which has a staggering 148 million views), as well as commonly on the hashtags #dupe (181 million views) and #replica (52 million views).
A closer look reveals how this content is proving successful for some TikTok influencers. For example, TikTok user @TheBarbieAri – a 20-year-old influencer with over 60,000 followers – has less than 10,000 views on most videos, except those that promote 'dupe' items. Those videos often attract more than 100,000 views (recent examples include a video promoting replica Louis Vuitton and Chanel items with more than 4 million views and a video promoting fake Nike Jordans purchased for $50 on DHGate with nearly 500,000 views). As well as TikTok content focused on the quality of 'dupes', she maintains a document with links to the items on DHGate for her followers.
The same trend can be seen with other content creators. TikTok user @LizLovery – a lifestyle influencer with more than 280,000 followers – recently posted a video claiming to be "obsessed" with buying 'dupe' Lululemon items (claiming it is "an obsession that doesn't hurt anyone"). That video has over 410,000 likes and includes a link for users to buy the counterfeits on Amazon. Elsewhere, recent TikTok videos from influencer @AlexaRoseHealy average between 500 to 6,000 views – however, the three most recent posts promoting 'dupe' items from DHGate have 1.1 million views, 430,000 views, and 210,000 views respectively. The most viewed video is less than 30 seconds long and involves Healy seemingly reacting with delight that the fake Gucci shoes she purchased on DHGate 'are not ugly' – it has 68,000 likes and nearly 400 comments.
Of course, if particular content is proving popular, it makes sense for a content creator to make more of it. Talking to WTR, Healy explained: "On TikTok, I've noticed there is a large audience pertaining to 'dupe' items, whether it be designer dupes or dupes for cosmetic products – most videos featuring DHGate items seem to perform fairly well."
The key question, it seems, is why content about counterfeit products is proving so popular on TikTok. For Healy's part, she suggests it could be due to the aspirational nature of many fashion items. "I think it is due, in part, to an overall younger audience – ranging from high school aged Gen-Z to younger millennials – who may not have the income to buy high-end items or have student loans to focus on. Despite this, we are a part of the 'social media generation' – a generation focused on presenting a certain image to others."
With that in mind, the popularity of this content presents a potentially significant problem for fashion brands – and even those in other product sectors. If young social media users are actively seeking out content about fake goods (or following influencers that create videos promoting 'dupes', it may only be a matter of time before they start buying fake goods. Even worse, perhaps, is if popular influencers shape the perception of counterfeits to young people as being trendy, cool and/or not harmful. Such a result would, of course, be a significant win for the producers of counterfeit goods. And, as WTR has written about before, a key element in the war against illicit goods is raising consumer awareness of the potential dangers and low quality of such products. 
Therefore, what can fashion brands do to win over Gen-Z and younger millennials who may be attracted to 'dupes' on online marketplaces? One option, Healy says, is ensuring authentic goods are created to be long-lasting rather than only fashionable for a season. "Personally, I still believe in buying high-end goods, but only quality, timeless pieces," she explains. "Many designers lately are creating 'trendy' pieces that will only depreciate in value, rather than items that will one day be a lovely vintage piece. I also shy away from buying designer items that I know I will quickly take a toll on, such as shoes. I think that while cost is definitely a factor for many, creating timeless, unique and high quality pieces is ultimately the way to win back the younger generations from 'dupe culture'."