DPMA warns of scam invoices, Poundland versus Greggs, and WIPO DG candidate list widens: news digest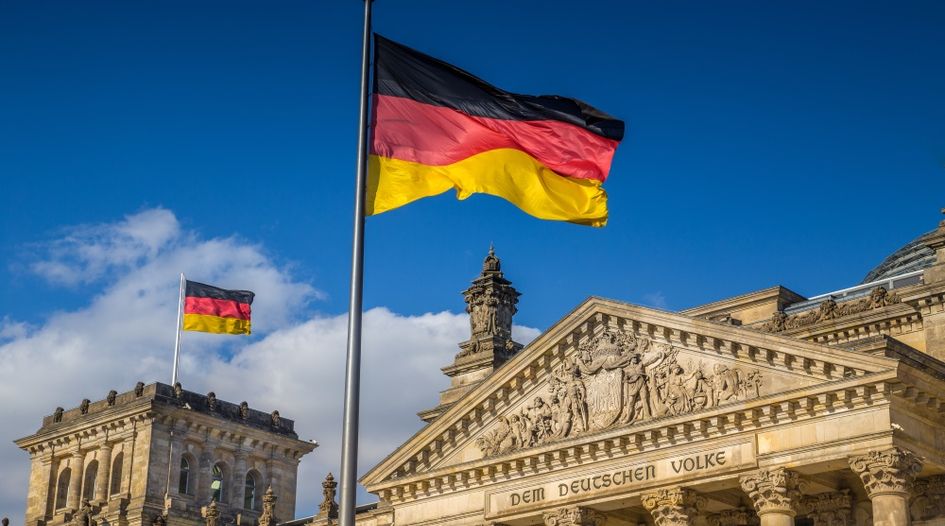 Every Tuesday and Friday, WTR presents a round-up of news, developments and insights from across the trademark sphere. In our latest edition, we look at the Philippines IP Office reviving its arbitration service, the advocate general finding that Amazon didn't infringe on Coty's trademark rights, the first GIs being processed in Ivory Coast, Singapore furthering IP cooperation with Laos, and much more. Coverage this time from Trevor Little (TL), Bridget Diakun (BD), Jonathan Walfisz (JW) and Tim Lince (TJL).
Market radar:
Field of candidates for WIPO DG role widens – Earlier this month, we reported on the news that, with a new WIPO director general expected to be appointed by May 2020, the first three candidates had been officially revealed – all hailing from Asia: Saule Tlevlessova (Republic of Kazakhstan), Natsume Kenichiro (Japan) and Daren Tang (Singapore). At the INTA Leadership Meeting in Austin last week, whispers around the event suggested that the latter was regarded as the favourite. However, the field has widened (and could do further, before the 30 December deadline). In our article we predicted that candidates would emerge from Latin America and now, joining the fray are Marco Aleman (Colombia) and Dámaso Pardo (Argentina). Alongside them, Ghana's Edward Kwakwa has also been proposed, as has China's Wang Binying. Wang is a WIPO insider, currently being responsible for the organisation's brands and designs sector, and her nomination for the top WIPO will no doubt grab headlines at a time of US-China IP and trade tensions. With over a month to go until the deadline for candidates to be nominated, more names will no doubt enter the race. Expect this candidacy field to generate more press debate and coverage than surrounded Gurry's election a decade ago. (TL)
Hong Kong disappoints luxury brands – Luxury brands are having to rethink their Asia strategy as wealthy Chinese consumers stick to the mainland. The protests in Hong Kong have proven to be highly disruptive to the luxury industry, as less visitors and temporary closures have negatively impacted third-quarter sales growth at companies like Cartier and Hugo Boss. Luxury brands currently have around 1,000 stores in Hong Kong, but Bain predicts that some of these will start being shut permanently. While the city has previously accounted for around 5% of global sales of luxury goods, this figure is now closer to 2%. Meanwhile, mainland China is showing growing, with wealthy locals choosing to shop domestically for reasons such as a weaker yuan currency. Bain has determined that Chinese shoppers make up 35% of all industry sales and will likely account for 90% of growth in the market this year. Should the world's luxury brands decide to pull back from Hong Kong, they will also need to pivot their branding strategy to capitalise on the activity in mainland China. (BD)
Cheeky Poundland ad mocks Greggs brand – UK discount retailer Poundland has launched a festive pasty as a rival to a popular savoury treat sold by UK bakery chain Greggs. Poundland's marketing campaign includes a video in which men called 'Greg' taste the pasty and used the tagline 'Loved by Gregs' (using the Greggs brand colours). Asked whether this marketing stunt veered into trademark infringement territory, Chris McLeod, a partner at Elkington and Fife in London, joked: "I expect that Greggs' lawyers will have this for breakfast." This is not the first time that Poundland has raised questions over its brand use – it was previously in a high profile spat with Swiss chocolatier Mondelēz over a Toberlone-like product called Twin Peaks (that it eventually sold, albeit in redesigned packaging). (TJL)
Legal radar:
Target accused of trademark infringement –  An Atlanta-based business has filed a federal lawsuit against Target for the alleged trademark infringement, reports Grocery Dive. Garnish & Gather registered the business name in 2014 and has alleged that Target's new Good & Gather private food label brand is too similar to its own name, logo and products. Emily Golub, who owns the grocery and prepared foods store, said she had contacted Target before the launch of its Good & Gather line about the potential infringement but the company moved forward, regardless. Target's new private label brand is meant to appeal to health-conscious consumers by offering high-quality and organic products. The first items released in September of this year, and the company intends to have over 2,000 Good & Gather products in stores by the end of 2020. (BD)
First Ivory Coast GIs begin legal process of recognition – The African IP Organisation (OAPI) has announced that the first geographical indications of Ivory Coast are launching the process of recognition. Specifically, the minister of trade and industry for Côted'Ivoire, Souleymane Diarrassouba, hosted the ceremony that focused on the two producers seeking GI status, Attiéké Lagunes and the PagnesBaoulés. (TJL)
AG opinion states that Amazon did not infringe on Coty's trademark rights – Coty is the latest brand to come up stumps while trying to fight ecommerce for its right to stock and transport third-party goods. Advocate general Manuel Campos Sanchez-Bordona delivered his opinion on Thursday in a case from Coty subsidiary Davidoff, who had accused Amazon of infringement for stocking Davidoff perfume for third-party sellers. Coty argues that such practices violate its trademark rights and Amazon should be liable for stocking infringing goods. "Companies who are not aware of trademark infringements cannot be held responsible for storing counterfeit products for third party sellers" said Campos Sanchez-Bordona. The opinion has yet to be confirmed by the Court of Justice of the European Union, but for now the signs are positive for Amazon. (JW)
Office radar:
IPOPHL revives arbitration service – The Intellectual Property Office of the Philippines (IPOPHL) has confirmed the return of its arbitration service to help ease the workload at the registry and domestic courts. According to IPOPHL director general Josephine R. Santiago, the move will help provide a valuable ADR route: "Arbitration is emerging as a viable alternative for business players to resolve disputes as decisions, in some cases, can be made in less than a year. And the lesser time on a case means more productive time can be spent on focusing on the business. With this additional alternative option to settle disputes, IPOPHL will also help in the declogging of its own dockets and that of the trial courts." The move comes a year after the IPOPHL introduced mandatory mediation for IP disputes. (TJL)
Singapore furthers IP cooperation with Laos – Enterprises in ASEAN will soon benefit from a new IP cooperation signed between Singapore and the Lao People's Democratic Republic (Laos), according to a release from the Intellectual Property Office of Singapore (IPOS). Following the signing of a Memorandum of Cooperation, IPOS will lend its technical IP knowledge and services to support Laos in building its innovation ecosystem and contribute to economic integration in ASEAN. Daren Tang, chief executive of IPOS, stated: "IPOS has always seen itself as a bridge between countries and economies, where we connect partners to build innovation ecosystems and broaden market access for innovative enterprises. Our partnership with the Department of IP demonstrates our shared goal to leverage on the growing innovation and IP vibrancy in Asia to help catalyse economic development and support future economic growth. It also brings us a step closer to greater IP harmonisation between our ASEAN partners." (TL)
EUIPO hosts workshop in Zimbabwe – The EU Intellectual Property Office (EUIPO) has this week hosted a technical workshop in Harare, Zimbabwe. Taking place at the headquarters of the African Regional Intellectual Property Organization (ARIPO), the workshop included representatives from ARIPO, the IP offices of 16 member states of ARIPO, and Nigeria. It included the EUIPO and ARIPO signing an addendum to its Memorandum of Understanding to foster cooperation between both organisations. (TJL)
Chile joins TMclass – In a newly released press release, Chile's National Institute of Industrial Property (INAPI) has announced it has joined the EUIPO's TMclass. The move means the registry will harmonise its products and services with the 70,000 terms used in TMclass. With this addition, TMclassis now used by 77 IP offices around the world. (TJL)
German registry warns of misleading invoices – The German Patent and Trade Mark Office (DPMA) has issued a stark warning about scam invoices from private companies. The move follows recent reports that a misleading invoice is in circulation which "illegally contains the logo of the DPMA as well as signatures of high-ranking persons from the DPMA's trademark and design unit and requests payment of a certain amount to a foreign bank account,'' says the registry. WTR has written extensively on the problem of trademark invoice scams over the years – including a call from the Czech IPO president for stronger action to tackle the problem. Nonetheless, the problem continues unabated. (TJL)
Domain Radar:
'.thai' application ends – Over on Domain Incite, Kevin Murphy reports on the demise of the '.thai' new gTLD application, the term having been opposed by the Thai government. Applied for by Thailand-based Better Living Management Company, Murphy notes that the bid was initially rejected by ICANN in 2013 after GAC consensus advice asked it to do so. An Independent Review Process complaint followed in but now the company has formally withdrawn the application. Murphy notes that the string joins others that has now joined others that were killed off by GAC advice, including '.islam', '.halal' and one of the '.africa' bids. (TL)
On the move:
AWA Holding announces group CEO – The board of directors of AWA Holding has appointed Thor Mosaker as group CEO. Mosaker, who has held the position of regional director Norway, Germany and the UK at Zacco, assumes the role on 1 March 2020. Nina Linander, chair of the board of directors of AWA Holding, stated: "Thor possesses the qualities to lead the AWA Group and has solid experience within the IP industry as both a client and as a service provider, giving him the unique perspective to understand, grow and lead all parts of AWA's business. He has a strong client focus that relates to the company's vision and will resonate with AWA's global client base." (TL)
Eckert Seamans strengthens life sciences practice with IP hire – Eckert Seamans has appointed Debora Plehn-Dujowich to the firms' IP group, according to a press release on the firm's website. Plehn-Dujowich assists clients with patent-related matters pertaining to the life sciences. She will be practicing out of the firm's Philadelphia office. (BD)
And finally...
Managing Trademark Assets returns to London – Following the success of this year's event, WTR's Managing Trademark Assets Europe is returning to London on 28 January 2020. The event provides an opportunity for attendees to hear best practice and insight from leading in-house counsel from the world's biggest brands as they discuss their approaches to critical areas, as well as share their own insights with peers and colleagues. For the upcoming event we are also increasing the interactive nature of the programme, introducing informal, small-group discussions on dispute resolution scenarios - allowing participants to workshop possible responses with their peers and colleagues. Among the other areas to be explored are budget management, dispute negotiation tactics, best practices around diversity and team building, and how to fight counterfeits on a finite budget. The current registration rate for the event is £395 (excluding VAT). To sign up to attend Managing Trademark Assets Europe, click here. (TL)