Diversity in the legal workplace: exclusive interview with the co-chair of Women in IP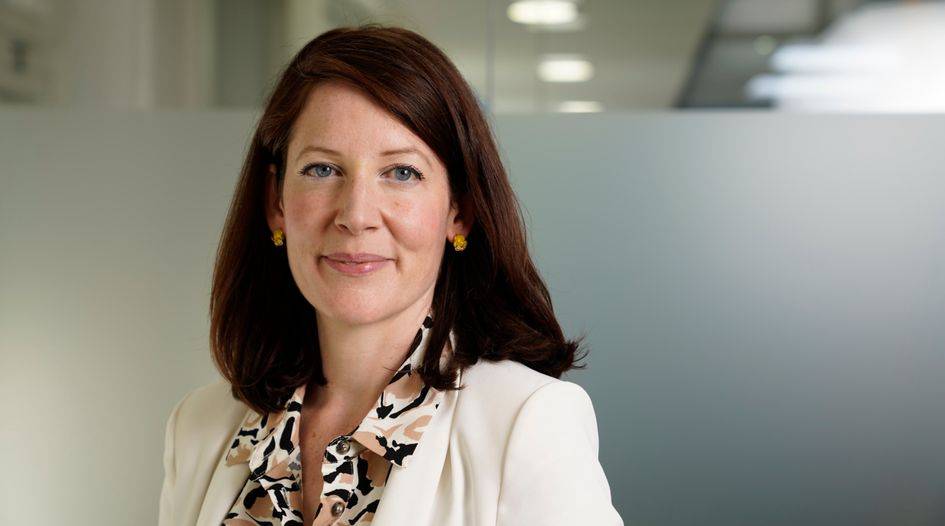 Agile working environment key to retaining female talent and beneficial to all
Business Case for Diversity presents data on the profitability of a diverse workplace
Support network essential to allow lawyers to talk to each other about work obstacles
When Joanna Conway had her first child, she was the first person in the IP team at Norton Rose Fulbright to do so. After taking maternity leave, Conway returned to work three days a week, which went up to four days with one working from home. "That broke ground," Conway says. "All of that was new when I did it, but I look at the women now having children and it's not unusual to do." However, there are still challenges in the industry, which Conway, who has just moved to Kemp Little, attempts to tackle as co-chair of Women in IP.
Part of IP Inclusive, Women in IP offers networking events across the UK, raising awareness of the issues women face in the IP workplace. Patent attorney Andrea Brewster founded IP Inclusive in 2015 and Conway jumped at the opportunity to join the mission, co-chairing the Women in IP group alongside Susi Fish, a partner at Boult Wade Tennant.
"I was acutely aware that I was in a privileged position at Norton Rose. They supported me through working part-time, agilely, abroad, and doing secondments. But others weren't in such fortunate positions or maybe were at firms that weren't quite as big or able to accommodate all that," Conway explains. She therefore relished the chance to lead Women in IP: "We try to spread this message that this is the way the world is going. It shouldn't be looked on sceptically, it's the way to retain your female talent."
Of course, the mission is about more than just retention. Tackling the contrasts in career progression is also a priority of the group. While they make up roughly 50% of people coming into law, Conway says, "the problem women face is getting through to the senior levels".
As such, speaking to management is key and a new initiative is the Business Case for Diversity. Women in IP hold seminars and participates in big law events, such as the CITMA autumn conference, where they present the facts. "There's a hard set of data that supports the fact that if you're a diverse organisation, you will be more profitable."
Although arguing for diversity from a profitability perspective deemphasises the moral onus on such changes, Conway believes it's important for getting the right people's attention in senior management. "It's not that they're bad people, it's just that they're in the business and need to focus on what makes sense for the business."
One thing that makes sense, but requires a mindset change, is embracing agile working schedules. This can allow men and women to maintain their professional responsibilities without sacrificing a thriving family life, and crucially doesn't mean a loss of productivity. "It's a high-pressure career. Even when I was working fewer than five days a week, I would always be working on the day off. But it was in my control."
Lawyers beholden to clients will no doubt recognise that, if a client needs you on a Friday, there's little you can do to change that. However, with a more agile workplace, family responsibilities can be more openly planned around. Work needn't be sacrificed, and openness with clients can be a positive – Conway noting that general counsel clients are also becoming more willing to be upfront about needing to move a call due to family priorities.
These are issues that Conway believes men and women both contend with. "The concept that a man has to be in the office at all hours to support his family but never see them is just terrible," she comments. In her teams, she's seen that when agile working policies are put in place, the men are also taking up the opportunity to balance their work schedule with family life. Men are equally encouraged to join Women in IP: "We're massively helped by the fact that millennials have made childcare cease to be a gender issue."
It is also key to recognising how the workplace itself is geared towards men. "You've got to recognise you're in a man and woman's world, not just a man's one," she notes – adding that it's crucial to facilitate for different personality types when allocating work projects. "If you announce a project in a meeting, the women may be more reticent about coming forward," Conway observes. However, if you don't accommodate for that "you're not going to always get the best person for the job, you might just get the person who shouts the loudest".
As noted, female lawyer intake across the UK is relatively good. However, there is still a dearth of Black, Asian, and Minority Ethnic (BAME) lawyers entering the profession. The problem can be a catch-22: "Until there's about 12% of people like you where you work, you're not going to feel comfortable. Unfortunately, especially with BAME people, it's very hard to get to that 12% mark."
To combat this, IP Inclusive launched Careers in Ideas. The outreach campaign aims to increase the IP talent pool by providing educational information at school and university levels for people potentially considering an IP career. Conway also recommends blind recruitment strategies: "Make sure you're not discriminating against people not necessarily like you because of an unconscious bias."
Looking forward, Conway has hopes to bring a mentor scheme to Women in IP.  "You go out to events and everyone acknowledges the importance of having a mentor or a sponsor, yet when you ask people, most don't have one or know how to get one." She says that the goal is to set up mentorship groups of two senior people working alongside four people at other stages. The duo of senior mentors ensures that senior people then have the opportunities to find mentors for themselves.
There remains much to be done but, positively, Conway has seen progress in the field since she first joined: "The fact that we're all acknowledging it now and there's a pressure to do something about it is really positive." To that end, Conway hopes that eventually the Women in IP group won't have to explain to people the need for a diversity or inclusion policy. It will just be general, common sense knowledge.
There will always be a place for the Women in IP group though. "What we'll always have is the support network. Just being able to talk to other people outside of your organisation for the issues you might face." For that, events like the Connected Bubbles networking events are essential.
Run across eight different venues across the UK, Connected Bubbles saw Women in IP coordinate networking and discussion groups communicating all via joint WhatsApp groups. Ranging from an Allen & Overy hosted event in Belfast, to an Appleyard Lees event in Leeds: "We had about 150 people across the country. It was nice to provide support for women outside of London."
With successes like this, Conway believes the organisation has an excellent opportunity at engaging law firms across the country. "We really want to engage the whole community, men included. It's that constant battle between being seen as rampant feminists in a bad way and getting the message across that this is everybody's problem."
This interview is part of WTR's "Diversity in the Legal Workplace" series. In this series we meet with lawyers leading the charge to create more inclusive environments for groups most underrepresented in law. In previous article WTR spoke to Jim Ford, global chair of Allen & Overy's LGBT+ Network, and Anand Sharma, Finnegan's first managing partner of colour.