Disney sues over Marvel superhero rights; Reebok and Jelly Belly partnership; INTA and Wanhuida sponsorship – news digest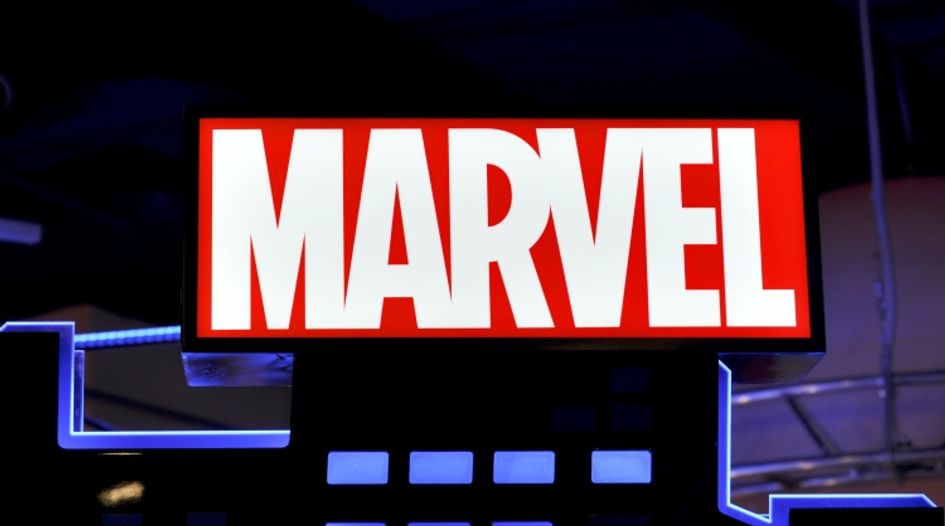 Every Tuesday and Friday, WTR presents a round-up of news, developments and insights from across the trademark sphere. In our latest round-up, we look at a new study painting a worrying picture of lawyer wellbeing, Frontify raising $50 million for its design and brand asset management platform, PepsiCo introducing top brands to SodaStream, and much more. Coverage this time from Victoria Arnold (VA), Bridget Diakun (BD), Tim Lince (TJL) and Trevor Little (TL).
Market radar:
INTA and Wanhuida unveil enforcement and anti-counterfeiting sponsorship – Chinese IP services provider Wanhuida Intellectual Property has become INTA's first-ever strategic sponsor. The firm will collaborate with INTA on efforts to raise awareness, share thought leadership and educate the IP community and the public as the association's enforcement and anti-counterfeiting strategic sponsor. "We are extremely pleased to welcome Wanhuida Intellectual Property as a strategic sponsor, marking a milestone in the advancement of the association," said INTA CEO Etienne Sanz de Acedo. "Wanhuida IP has always been a strong, engaged member of INTA. This major step, in becoming a strategic sponsor, further demonstrates the firm's commitment to enforcement and anti-counterfeiting and further solidifies its support of the association and the IP community at large." (TL)
Frontify raises $50 million for design and brand asset management platform – Brand management platform provider Frontify has closed an equity round of $50 million, which the Swiss start-up will use to invest in building out its technology and move deeper into new markets such as the United States. Frontify's platform enables companies to track, manage and distribute brand assets – in particular, digital assets and media files – used in-house and by external partners. The new funding will enable the company to expand its collaborative cloud platform for organisations to manage and use their design and brand assets. Frontify has doubled its customer base from 2,500 to 5,000 since January 2020. Clients include Facebook, Lufthansa, Pepsi, Sennheiser and Vodafone. The new investment will help to continue its expansion in a rapidly developing digital field. (VA)
Study paints worrying picture of lawyer wellbeing – Legal mental health charity LawCare has released the findings of its research study Life in the Law. The study draws on data from more than 1,700 legal professionals in the United Kingdom, Ireland, Jersey, Guernsey and the Isle of Man. Questioning them on a range of areas, including work intensity, it used three recognised academic scales for burnout, autonomy and psychological safety (the ability to speak up with ideas and questions, raise concerns or admit mistakes). Worryingly, most participants (69%) had experienced clinical or self-diagnosed mental ill-health in the 12 months before completing the survey. The data also suggests that legal professionals are at a high risk of burnout, with participants aged between 26 and 35 displaying the highest burnout, lowest autonomy, lowest psychological safety and highest work intensity score. Female legal professionals, those from ethnic minorities and those with a disability also scored higher than average for burnout and lower than average for autonomy and psychological safety at work. The pandemic has also affected wellbeing. Almost half the respondents expressed concern about their job security and 58% were more concerned about their finances as a result of covid-19. In addition, 59% reported being more concerned about increased pressures around work-life balance. "This research provides robust evidence that the legal profession is stressed, tired, anxious, at high risk of burnout and that those working practices in the law that undermine mental health need to change," reflected Elizabeth Rimmer, CEO of LawCare. "We want this research to be the catalyst for us to come together as a profession to create that change, to create a culture in law that puts the law's greatest asset – it's people – first." (TL)
Jaguar Land Rover and LVMH IP professionals pick up Luxury Law Awards – The winners of this year's Luxury Law Awards have been announced. The awards are organised in conjunction with Luxury Law Summit Europe and are designed to recognise the skills that it takes to guide luxury businesses or brands to profitable success. Amanda Beaton of Jaguar Land Rover was named Brand Protection Leader of the Year among the IP-focused awards. Beaton was described as a dynamic and forceful leader of her company's brands and IP team. The judges were also impressed with her no-nonsense business approach. Meanwhile, Sandra George and the LVMH fashion team picked up the award for IP Counsel of the Year. Praise was directed towards the team's strategic planning and effective communications skills. The Service Provider: Brand Protection Award was given to Alex Urbelis of Crowell Moring, who designed and engineered a brand protection and cybersecurity monitoring platform that scours the domain name system, identifying early stage indicators of cyberattacks, impersonation, counterfeiting and other malicious activities. (TL)
Brand radar:
Reebok and Jelly Belly launch sneaker line – Reebok and candy company Jelly Belly have collaborated on a footwear collection of colourful, jelly bean-inspired sneakers for adults and children. "We're thrilled to bring these two iconic global brands together to develop a fun, memorable and creative sneaker collection," said Benjamin Ruiz, vice president of brand management at Jelly Bean representative CAA-GBG. "Lacing up a pair of Reebok x Jelly Belly sneakers delivers a Jelly Belly brand experience like no other." The full line-up will be released on 28 September. (BD)
Aiwa operating assets to be auctioned by Hilco Streambank – Hilco Streambank is seeking offers to acquire the operating assets of consumer electronics brand Aiwa Corporation. The company's intellectual property and related tangible assets, inventory, related contracts and e-commerce storefronts are for sale. This includes Aiwa's registered trademarks and domain names, patents and social media accounts, as well as its Amazon and eBay merchant accounts. The deadline for bids is 4 October 2021 and the auction will take place on 6 October. (BD)
PepsiCo adds top brands to SodaStream in effort to reduce waste – PepsiCo brands are becoming available to SodaStream customers for the first time since the company acquired the sparkling water firm for $3.2 billion in 2018. Pepsi, Pepsi Max, 7up and 7up Free entered UK supermarkets as SodaStream flavours this week. Consumers will now be able to make the popular drinks brands themselves at home. SodaStream is "excited to introduce an offering bringing these powerful brands together", said PepsiCo executive vice president Jim Andrew. "We are working to advance our shared goal of reducing plastic waste and building a more sustainable future, and this represents just another step on this journey." (VA)
Legal radar:
Disney sues for greater control over Marvel superhero rights – Disney has initiated litigation against several comic book artists in order to establish that it owns the rights to the Marvel superheroes that they helped to create, reports Bloomberg. The media giant filed suits against Larry Lieber, who contributed to the creation of Iron Man, Thor and Ant-Man, and the estates of other artists, including Spider-Man co-creator Steve Ditko, last week. Disney asked the New York and Los Angeles federal courts to issue declaratory judgments that it, and no one else, owns the rights to the Marvel characters. According to the filing, Lieber and the heirs of other artists served notices this year indicating that they were ending Marvel's rights to characters including Spider-Man, Iron Man and Black Widow. A lawyer for Disney said that the lawsuits were filed "to confirm that the termination notices are invalid and of no legal effect". Marvel's intellectual property is at the core of its business strategy and its future success depends on its continued ability to leverage its character brands. It is no surprise, then, that Disney has gone down the litigation route to protect these rights. (BD) 
Office radar:
(For the latest coronavirus-related updates from national IP offices, please read our dedicated article, which is being continuously updated.)
Domain Radar:
ICANN pens MOU with NANOG – ICANN has signed a memorandum of understanding (MoU) with the North American Network Operators' Group (NANOG), which provides forums for educating the internet operations community in North America. The agreement will help the two organisations to realise their common objectives, promote two-way collaboration, strengthen both NANOG's and ICANN's community engagement initiatives, and build greater support for multi-stakeholder participation. "ICANN and NANOG have agreed to conduct joint technical engagement and outreach efforts at colleges and universities in the North America and the Caribbean regions, addressing issues of mutual interest, such as cybersecurity programs, informatics, computer science, and other network-related issues," ICANN expands. "They have also agreed to better support underserved communities in both regions. This includes exploring the possibility of creating joint scholarship and mentorship programs for university students." (TL)
Media Watch:
Are 'brands' turning into 'blands'? – New research claims that there is "an increasing sameness across the world of brand design", with a growing number of so-called 'bland' logos comprising "similar vanilla sans-serif logotypes". In a recent blog post, marketing expert James Bowie questions whether today's trademarks all look alike or whether such claims by academic studies are ill founded. Bowie notes that data reveals "there is relatively less graphic diversity in our logos, and more sameness and, perhaps, blandness", suggesting that there was once a 'golden age' of branding. However, further research finds that experts in every decade of the past century have voiced concerns that too many logos are visually oversaturated or look alike, suggesting that concerns over trademark distinctiveness have always been common. "Brands and their associated looks and logos ultimately must fit into the various communities where they live," Bowie concludes. "In doing so, they confer legitimacy on the companies and products they represent. So visual trends in branding should not surprise us. Already, the 'bland' look is on its way out, as the new big thing, the Chobani-adjacent chunky serif logotype takes over. Cue the next round of carping about how these logos all look alike." (TJL)
Law firm radar:
Blank Rome welcomes IP and technology partner – Blank Rome has announced that Todd M Malynn has joined the firm's Los Angeles office as a partner in the IP and technology practice group. With more than 25 years' experience, Malynn represents clients in IP matters ranging from patent, copyright and trademark infringement to false advertising, unfair competition, misappropriation of trade secrets and covenants not to compete. "We are pleased to welcome Todd to our firm and nationally recognised IP practice," said Grant S Palmer, Blank Rome managing partner and CEO. "Todd is a well-respected trial attorney in both the Los Angeles area and nationally, and his successful track record of obtaining favorable outcomes for his clients will make him a strong addition to our IP group." Malynn joins Blank Rome from Polsinelli LLP. (TL)
Perkins Coie adds litigation partner – Eric Evans has joined Perkins Coie's litigation practice as a partner in the Palo Alto office. Evans focuses his practice on complex litigation and IP matters and has represented major technology companies and other businesses in federal false advertising and antitrust class action cases, as well as trade secret and patent issues. He has obtained declaratory judgments in district courts, represented global technology and consumer brands in various trademark and patent infringement cases, and managed defences in high-tech antitrust litigation. "We're thrilled to welcome Eric to our litigation practice amid ongoing demand from our Bay Area technology clients for insightful and adept legal counsel," said Jessica Everett-Garcia, firmwide chair of Perkins Coie's litigation practice. "Eric's experience, and particularly his work serving high-tech clients, will enable us to broaden our litigation capabilities for Silicon Valley clients and be very valuable for our clients in Palo Alto and beyond." (TL)
And finally...
WTR events to take place in Europe and the United States – WTR is hosting a series of one-day events in London, San Francisco, Chicago and New York this December. WTR Live: The Future of Trademark Management and Brand Protection will facilitate discussion, benchmarking and the sharing of best practice around key topic areas and challenges facing brand leaders. Crucially, it will offer a glimpse into what industry leaders expect the future of trademark practice to look like. Registration is free to in-house brand professionals. Spaces are limited and should we be unable to host the event, registration fees will be fully refundable. While on site, we will be adopting the All Secure Standard to ensure that all attendees can continue to do business effectively and network with their peers safely. For full details, and to reserve a place, see the official event page.