A digital revolution in Uganda: trademark e-filing launches following EUIPO cooperation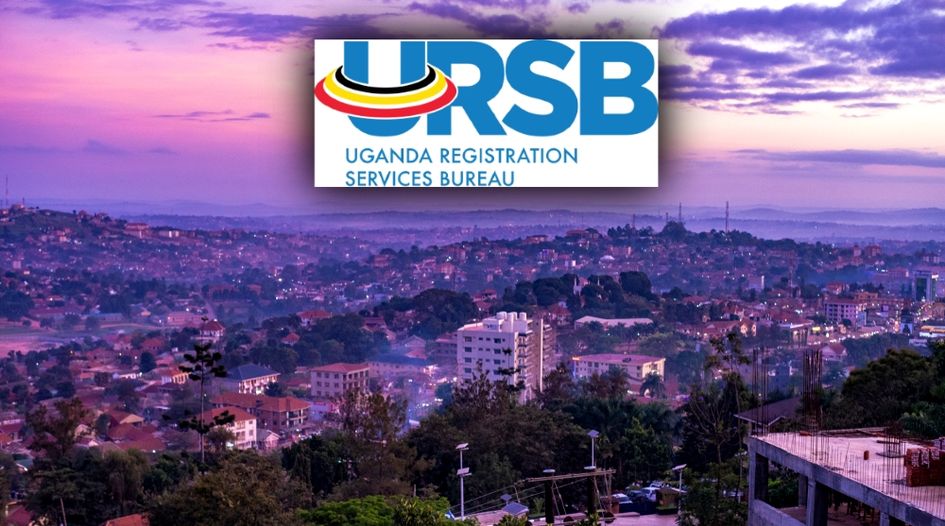 The Ugandan IP Office has launched its first trademark e-filing platform
Representative tells WTR it will improve accessibility and pendency
Follows cooperation agreement with EUIPO, with promise of more e-services
The Uganda Registration Services Bureau (URSB) has launched a trademark e-filing platform as part of its all-digital strategy. In exclusive comments to WTR, a URSB representative says the move, made possible through a partnership with the EUIPO, will improve the accessibility of its services to applicants and decrease turnaround times for trademark matters.
Launched earlier this month, the URSB's new online IP filing system allows trademark users in Uganda to file trademark applications online for the first time (or, as the URSB describes it, "from the comfort of their home"). The system has been implemented after the URSB signed an agreement with the EUIPO in September 2020, which began with adding Ugandan IP data to TMclass and DesignClass. At that time, the director general of URSB (who has since taken up the same position at ARIPO) said the move will "herald a great opportunity for us as an office to improve our customer experience and service delivery".
Now, just over 12 months later, the implementation of trademark e-filing in Uganda represents a significant milestone for the URSB's ongoing 'all-digital, all-online' strategy. Speaking during a launch event for the new system, URSB board chair ambassador Francis Butagira says it will "simplify processes for IP applications" and will "reduce the workload for officers at the registry". Adding more details, URSB registrar general Mercy Kainobwisho explained: "The system is one of the many interventions of the URSB to ease doing business in Uganda and to improve the experience of clients in filing IP applications. It also integrates much-needed features, such as classification of goods and services, which give applicants a wide variety of acceptable terms to use in their trademark applications."
In further insights, a URSB representative revealed to WTR that the new e-filing system is based on the EUIPO's Front Office tool and was provided on a royalty-free license basis. The URSB was then able to "customize and adapt it for local use". With the e-filing system now launched, the representative further expounded on why it is such a major boost for the trademark ecosystem in Uganda. "Firstly, it will improve accessibility in terms of where and when applicants can access URSB services," they said. "It will also improve turnaround times through efficiencies gained from online processes, and improve the quality of data by eliminating manual data processing which is fraught with human error. Finally, it will create an attractive proposition for intending applicants and thus enhance the visibility of the office and its services."
Looking ahead, the URSB is pledging numerous improvements to the e-filing system in the coming months. It is understood that additional services will be added, including applying for industrial designs, renewing trademarks, filing trademark oppositions, and various other post-grant matters, with the representative further adding: "We will also be integrating with the Uganda Revenue Authority through whom fees are paid (and will also be integrated with other relevant entities as may be necessary) for improving customer experience."
In the broader sense, the introduction of a trademark e-filing in Uganda is a major win for the ongoing push for innovative services at IP offices across the world. In an upcoming WTR special report, the results of the 2021 IP Office Innovation Ranking will be revealed (in the previous outing in April 2020, IP Singapore was ranked as the most innovative IP office in the world). In this year's analysis, we found an overall improvement in innovative tools and services being offered at the 60 registries we studied, but found that five (Algeria, Egypt, Guatemala, Sri Lanka, and Venezuela, representing a total population of 210 million people) have still not implemented any form of trademark e-filing for users – with attorneys from each of those jurisdictions voicing frustration at the lack of digital tools that are so common in other areas.
The hope, then, is that the URSB's partnership with the EUIPO – which has so swiftly led to trademark e-filing being introduced – can be replicated in any other jurisdictions without such digital services. It is a reminder of how effective cooperation between IP offices can be, and why such initiatives (including the recent announcement of the International Intellectual Property Standards Group) are so important to push the entire trademark industry forward.