"Dig deep" – branding expert reveals challenges of finding new brand names in a crowded trademark market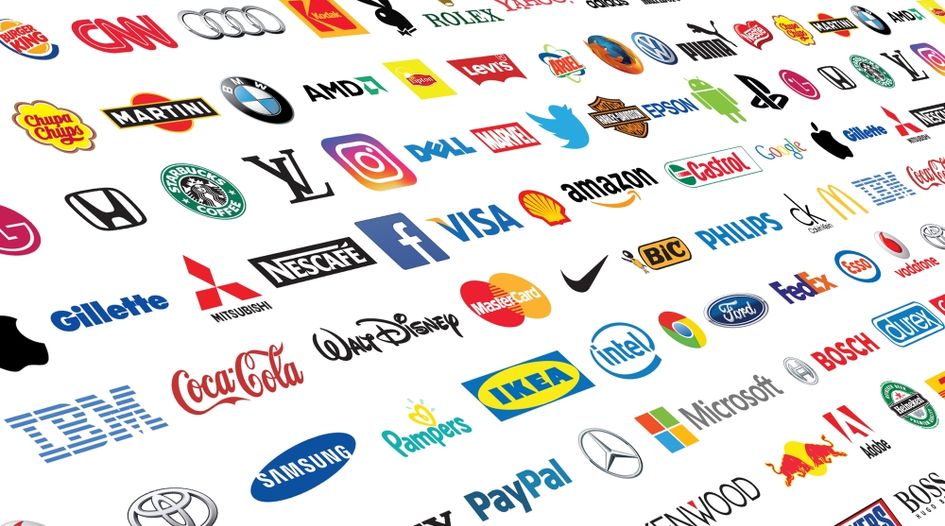 Brand firm chief executive and author on challenges of finding brand names
Notes that trademark availability is "in the mix from the start" for branding agencies
With millions of annual trademark applications, says brands must "dig deep"
The chief executive of branding firm Eat My Words, Alexandra Watkins, talks to WTR about the numerous challenges that companies face when identifying new brand names in a world with millions of new trademark applications filed annually.
Watkins founded Eat My Words in 2005 and has worked with numerous high-profile companies – including Amazon, Frito-Lay and Google – to come up with new brand names, product names and taglines. According to the Eat My Words website, there are numerous elements to come up with effective new brand names, including "names based on familiar words and fun concepts with unexpected twists" and names "that make people smile instead of scratch their heads".
The company's success has led Watkins to penning a new book called 'Hello, My Name is Awesome: How to Create Brand Names That Stick', which looks at the most effective way to name new companies and products. With over six million companies and more than 100,000 products launched every year – with a high percentage of them seeking registered trademark protection – the challenge of finding a catchy, unique name is becoming increasingly challenging.
For that reason, many major companies often outsource the task of coming up with brand names to branding agencies like Eat My Words. Talking to WTR, Watkins says that trademark availability is "in the mix from the start" when they first sit down with a client. However, she adds that the firm doesn't have an in-house employee dedicated to intellectual property. "Before our firm begins to ideate names, we consult with a trademark expert – our go-to is Steve Price, of Tessera Trademark Screening," she explains. "The preliminary screens are as aggressive and thorough as possible. He replicates how counsel will screen a short list of candidates, so that names under consideration have the best chance of ultimately being available to use."
Unsurprisingly, she says that the scope of such trademark screening is based on the client. "We ask Tessera to perform screens in many countries outside of the US based on a client's needs," she says. "Any preliminary trademark screen, which is usually performed after rounds of creative and before presenting ideas to clients, is a reality-check on how easy or difficult it may be to create a new mark, especially if markets extend beyond the US. We are very aware that there are millions of registered and active trademarks in the US alone, including more than a million in Class 35 (business services). Knowing this information immediately challenges us to think strategically and out-of-the-box in order to create a mark that's unique and effective. It's never easy, of course, but our firm is relentless and, so far, we've prevailed."
When it comes to potential conflicts, the approach often depends on the size of the company. For example, Watkins revealed an anecdote involving a small ice-cream company that Eat My Words worked with a decade ago. "The founder originally chose the name 'Cold Hearted', but Tessera Trademark Screening discovered that 'Cold Stone Creamery' was quite litigious when protecting its name, so it was decided that the word 'cold' was going to be problematic," she notes. "Even if it was unlikely that there would be confusion between Cold Hearted and Cold Stone – and that our client had a good chance of prevailing – she did not want to invest the time or money to fight it. That's what often happens with small businesses. For that reason, she chose a new name from our list that customers love: 'Smitten Ice Cream'."
Ultimately, the task of coming up with new brand names is becoming tougher as time goes on. In 2017, 9.1 million trademark applications were filed worldwide, a 30% increase than the year before. On top of that, there are currently three times as many trademark applications globally than there were in 2007, with the rate showing no sign of decline. Watkins acknowledges this but says coming up with effective new brand names is still possible: "My advice is be prepared to come up with hundreds of names including a good majority that are fanciful. For instance, many rounds of work were performed for Coca-Cola when creating a new brand for their bottled water – Dasani – because 'dictionary' names that were relevant to water, refreshment and hydration were not available to use. It was clear, then, that a coined name was the best solution."
In an increasingly competitive environment for all sectors, a catchy brand name is as important as ever. But as Watkins explains, while there are numerous hurdles in the way – not least because 81% of common words are registered marks – the feat is not impossible.