A detailed look at the positives and negatives of China's new e-commerce law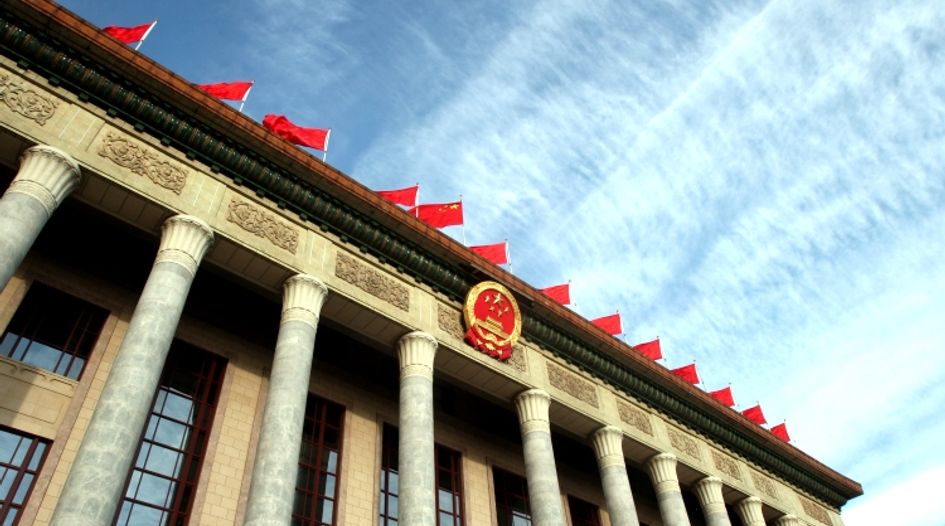 China's new e-commerce law will come into effect on 1 January 2019
Legislation set to have significant impact on IP protection efforts online
Some provisions dilute the protections currently offered in takedown work
On 31 August, after a fourth reading by the Standing Committee of the National People's Congress (NPC), China's long-awaited e-commerce law was adopted. Much of the media coverage of the law has focused on the positives for rights holders but, as we reported yesterday, the detail is more nuanced and its application will be key.
In this guest blog Joe Simone, founder and director of SIPS, delves into the detail and identifies the aspects which will have the most significant impact, both good and bad, IP enforcement work.
Guest analysis
On 31 August 2018, the Standing Committee of the National People's Congress (NPC) enacted China's first "Ecommerce Law". The new law enters into effect on 1 January 2019. While most of the provisions merely codify existing rules and practices from a spread of other laws, the new law appears to break new ground on a range of matters that relate, directly or indirectly, to the protection of intellectual property rights (IP) in the online sphere. Many of these provisions were in fact hotly debated among experts and industry associations during the promulgation process, particularly those relating to (a) inclusion of social media platforms in the scope of the law's coverage; (b) access to vendor ID data; and (c) the duty of care of online trade platforms' following their receipt of counter-notices by vendors of allegedly-infringing items.
These and other provisions will no doubt be the subject of further debate and lobbying as the State Council turns its attention to the drafting of implementing rules to the law. These rules are expected to be issued before the law comes into effect. This article highlights provisions in the new law which appear likely to have the largest impact on IP owners' day-to-day enforcement work.
Social Media
Industry associations previously identified the need for the law to apply to social media platforms, such as messaging services like Tencent's ubiquitous WeChat, Weibo (China's version of Twitter) or photo-sharing services. Tencent and other social media platforms in China have taken extensive efforts to build up their in-house IP protection systems over the last few years, no doubt anticipating that the Ecommerce Law would eventually be applied to their services. But while media reports quoting drafters of the law suggested it would cover social media, there is no language in the enacted version that explicitly confirms this intention. Hopefully the issue will be clarified in future implementing rules.
Vendor Business Registration and Access to ID Data
Article 15 of the new law appears to require that vendors make their ID data available online. This represents a significant improvement in the status quo, under which platforms will normally regard vendor ID data as protected information, requiring IP owners and others dealing with vendors to file civil actions to secure disclosure orders.
The exact level of disclosure of vendor ID data that will eventually be required is likely to be clarified in the future implementing rules. Ideally, these rules will ensure that the data required to be published is sufficient to permit IP owners, consumers and enforcement authorities to pursue investigations into improper behaviour without the need for additional information from platforms, let alone court actions.
Meanwhile, and with only a few exceptions, Article 12 of the law requires vendors to display business registration certificates containing core information on their company. Vendors are subject to a fine up to RMB10,000 ($1500) by administrative enforcement authorities (the MSBs) if they fail to do so. Platforms may be fined between RMB20,000 to RMB100,000 ($3000-$15,000) if they fail to address such breaches of this article after being apprised of a vendor's violation.
Platforms are required under Article 28 of the law to "remind" - but not require - vendors that are not already incorporated to obtain business licenses, and to work with local MSBs in this regard. Further, platforms are required to transfer registration data on individual vendors to the MSBs.
The foregoing provisions represent a notable improvement over the status quo. For example, the law now clarifies that the failure of a vendors to undergo business registration represents a legal violation. That said, the law also suggests that platforms will not be required to expel or block vendors from their services if they have failed to obtain a business license. Thus, in the absence of enforcement by the MSBs or other authorities, it seems likely that counterfeiters and other infringers operating in the shadows will continue to enjoy the right to operate on Chinese platforms.
Consumer Safety Protection
The new law clarifies that platforms will be held jointly and severally liable if they allow continued sales of goods that fail to meet relevant requirements for protecting personal safety or property, or otherwise violate consumer rights. In case of non-compliance, platforms are liable to fines by MSBs of between RMB50,000 and RMB500,000 (US$7,500 to $75,000). Where the circumstances are deemed "serious", the level of fines is increased four-fold, and authorities may also suspend the platform's business licensee pending "rectification." The law also explicitly requires platforms to bear "proportionate liability" in case of harm to consumers resulting from the platform's failure to verify the vendor's "qualifications" – a reference to the vendor's obligation to secure relevant product approvals and certifications, if required.
As many products that infringe IP rights also violate mandatory health and safety standards, the foregoing provisions may well open the door wider to the use of China's elaborate product quality legal regime in dealing with vendors. Exactly how these new provisions can be leveraged will need to be clarified through the future implementing rules, as well as testing of the law in practice.
IP Protection
Articles 42, 43 and 45 of the new law contain provisions that, on their face, seem to dilute the protections currently offered in take-down work in China.
Article 45 of the new law codifies existing judicial practices by clarifying that platforms may be held jointly and severally liable if they fail to "take necessary measures" to stop sales after it determined that they "knew or should have known" items were infringing of IP rights. The term "necessary measures" is defined modestly to cover deletion of online ads as well as termination of services by platforms.
In this regard, Article 45 regrettably fails to define the term "necessary measures" in a manner that would require platforms to engage in more proactive measures - such as searches and screening of offending advertisements. This contrasts with the positions of various courts in China, including the Higher People's Court of Beijing (well-respected in the IP sphere), which have previously imposed a higher duty of care on platforms and other intermediaries in trademark and copyright infringement cases.
Article 42 provides that, where IP owners believe their intellectual property is being infringed, they are entitled to "notify" platforms to take "necessary measures" (see above regarding Article 45), following which the platform must forward the notice to the vendor. Article 42 also requires IP owners to provide prima facie evidence of infringement to support their requests. While this seems on its face to be a reasonable requirement, in practice, various platforms where counterfeiting and other forms of infringement are rife have allowed certain IP owners with a good track record to enjoy take-downs without providing much, if any, evidence of the infringing nature of the goods. As such, Article 42 could well be cited by platforms as the basis for denying such treatment in the future, thus resulting in significantly greater burdens on the IP owners. Hopefully future implementing rules will provide a flexible definition for "prima facie evidence" or otherwise allow platforms to by-pass this provision through their terms of service with vendors.
Meanwhile, Article 43 provides that when vendors file counter-notices that allege non-infringement supported by prima facie evidence, the platform must then allow resumption of sales if the IP owner does not file a complaint with Chinese courts or administrative authorities within 15 days of receipt of the counter-notice.
Despite deep concerns expressed by industry associations in comments on earlier drafts of the law that had been circulated for public comment, Article 43 does not include an explicit obligation on platforms to make an assessment of the merits after reviewing the submissions by both parties. Some have argued that such an obligation is implied by Article 45. But this is not at all clear in the letter of the law, and many IP owners fear the following outcomes:
Platforms will take Article 43 at its face, and allow infringers to continue selling absent any serious review of the merits of the dispute; and/or
Chinese courts will regard the platform's duty of care as having been satisfied in such cases, thus precluding claims of damages from the platforms even after the IP owner has obtained a binding decision from a local court that confirms the existence of an infringement.
Turning to infringement penalties for platforms, Article 84 of the new law gives MSBs the power to order "rectification" by platforms that fail to comply with Articles 42 and 45. In the absence of compliance, the authorities may impose fines on platforms of between RMB50,000 and RMB500,000 ($7,500 to $75,000), or in cases where the circumstances are deemed "serious", a fine of RMB500,000 and RMB2 million ($75,000 to $300,000).
It should be noted that this provision does not specifically grant IP owners the right to file complaints against platforms. As well, and while we have little doubt that IP owners will file such complaints, it is unclear whether they will have standing to do so, or a right to appeal unsatisfactory penalty decisions resulting from those complaints when accepted.
Not surprisingly, the new law does not contain any provisions that address enforcement against vendors. No doubt, the NPC intended for rights holder to continue relying on existing IP legislation and enforcement remedies in this regard.
Consumer Reviews
The new law would prohibit platforms from deleting consumer reviews - including unfavorable ones. This provision should prove useful in supporting efforts to IP owners to scan for vendors of counterfeits that are otherwise difficult to identify based solely on the contents of advertisements.
Announcements regarding Vendor Violations
The new law requires platforms to timely "announce" when vendors have been issued warnings or been the subject of penalties or orders to terminate service. It remains to be seen whether such "announcements" will be disclosed to the public in a manner which is easily or readily searchable. But if so, this sort of information could prove useful in identifying and targeting more serious infringers for repeat offences.