Derby Pie trademark dispute; Netherlands plain packaging; Sandris Laganovskis joins EUIPO – news digest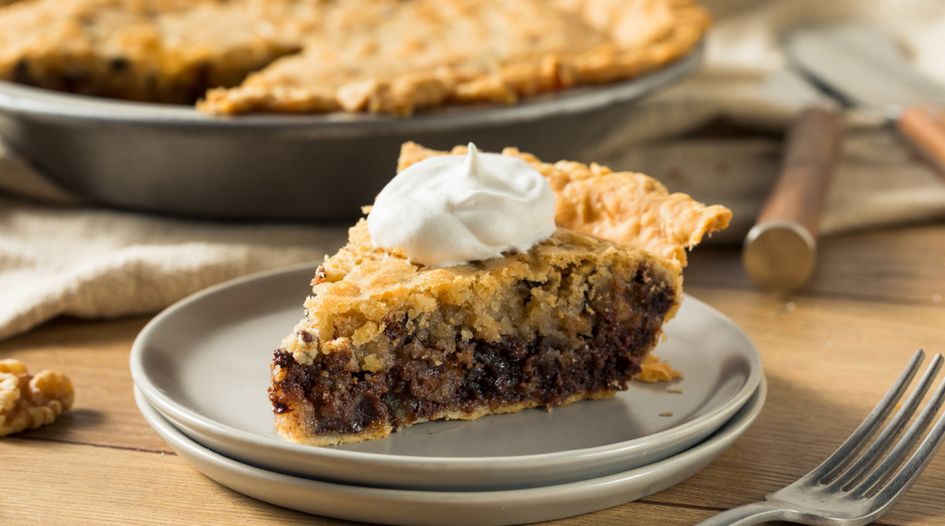 Every Tuesday and Friday, WTR presents a round-up of news, developments and insights from across the trademark sphere. In our latest round-up, we look at Global Icons becoming the worldwide licensing agent for Betty Boop, ECTA launching its committee elections, the island of Hainan adopting measures to strengthen IP rights protections, and much more. Coverage this time from Trevor Little (TL), Bridget Diakun (BD), Jonathan Walfisz (JW) and Tim Lince (TJL).
Market radar:
Global Icons becomes worldwide licensing agent for Betty Boop – Fleischer Studio has announced a deal with Global Icons which will see the latter as the exclusive licensing agent for the Studio's classic characters, including Betty Boop, reports License Global. Global Icons will look for ways to get the Betty Boop brand in new territories and in front of new consumers, while also creating opportunities that will please the core market. Jeff Lotman, chief executive officer at Global Icons said, "I have been a longtime fan of Betty Boop and Fleischer Studios. Betty is truly a cultural icon that has gained the respect and admiration of millions of fans around the world. We can't wait to let our global team have the opportunity to grow the program in a very strategic and aggressive way." (BD)
ECTA launches general committee elections – The European Communities Trademark Association (ECTA) has announced the launch of its committee elections, with members (both from within and without the EU) invited to apply. The association states: "Being part of an ECTA Committee is an invaluable opportunity to cooperate with many experienced professionals throughout the EU and beyond, actively contribute to relevant projects, get first-hand knowledge on all the developments in your area of interest within IP and much more." In addition to inviting applications for the new two year committee term (which commences on 1 July 2021), the association is also seeking submissions from IP students and professionals  for the ECTA Award 2021. The award is granted to an individual who has written an article or essay of importance for the development of European trade mark law, design law, copyright law or geographical indications law. The deadline for entries is 1 March 2021, with submissions to be judged by the ECTA professional affairs committee (with the support of other committees). (TL)
Tapatio hot sauce announces new licensees – Tapatio hot sauce and its consumer products agency have expanded the company's licensing programme. The new partnerships will allow the brand to move into new merchandise categories. The new licensees are as follows: C-Life (apparel), Fun.com (Halloween costumes), Funko (vinyl collectibles), Hot Topic (apparel), Jada Toys (die-cast collectibles), Odd Sox (socks and underwear), PSD (co-branded underwear), Stance (co-branded socks), Surreal Entertainment (drinkware, fleece, novelty, kitchen items and desktop accessories), WSLicensing (co-branded Tapatio/Anirollz stationary, drinkware and novelty items), and ZURU (mini collectibles). Other current licensees Tapatio works with include Socksmith (socks), Fiesta (amusement plush and inflatables), The Ave (footwear) and Trau & Loevner (fashion apparel). Luis Saavedra, vice president at Tapatio, commented on the announcement saying, "It is incredible to see the love and support from consumers on our family's beloved brand and we are excited to continue surprising and delighting our fans with new products and new ways to show their love." (BD)
CBP seizes counterfeit 3M mask shipments – US Customs and Border Protection (CBP) officers at John F Kennedy International Airport have seized over 100,000 Counterfeit 3M N95 masks in two shipments from Hong Kong. Import Specialists from CBP's Apparel Footwear & Textiles Center of Excellence and Expertise determined that both shipments were counterfeit, CBP then consulting with 3M – which confirmed that the merchandise was not authentic. In total there were 144,000 pieces of counterfeit merchandise seized. If genuine the goods would have had a manufacturer's suggested retail price of $158,400. Since the beginning of the COVID-19 pandemic, CBP personnel throughout the nation have seized more than 14 million counterfeit face masks, nearly 180,000 FDA-prohibited COVID-19 test kits, and tens of thousands of FDA-prohibited pharmaceuticals.  "CBP officers and import specialists stand ever vigilant in protecting the American public," said Troy Miller, director of CBP's New York Field Office. "Allowing counterfeits like these to reach the public or our healthcare heroes is a risk we cannot take." (TL)
Chinese island gears up IP protections for imports – Authorities on the island of Hainan, off the south coast of China have adopted measures to strengthen the IP rights protections. "We will enhance the protection of intellectual property in some key sectors of Hainan's free trade port," deputy chairman of the Superior People's Court Chen Wenping told the China Daily. In particular, he continued, "in the fields of crop production, medicine, digital technology, space exploration". A new specialised IP rights court was established in Hainan this month which will oversee litigation in patents, secret technologies, new plant varieties, integrated circuits and trademarks. (JW)
Netherlands plain packaging now in effect – The Netherlands has passed a number of new regulations regarding tobacco product brands, notes Vaping Post. In October 2020, a plain packaging law went into effect, which forces all cigarette manufacturers to sell their items in identical brown packaging. On top of that, this month, a display ban on tobacco and vaping products has been implemented for both retail and online retailers. On the latter, it means that online stores cannot display ads related to tobacco, vaping and herb devices – although images of ashtrays and lighters are still permitted. (TJL)
Legal radar:
Circle K lights up opposition against hemp mark – Circle K Stores has filed an opposition against a hemp trademark that includes a 'K' inside a circle. The mark was applied for by Medical Marijuana Inc based out of Poway, California for "botanical products and hemp-based products". However, the convenience store claims the mark resembles its own registrations that it uses across its over 10,000 North American stores. (JW)
Kentucky newspaper escapes trademark infringement for Derby Pie recipe – A 6th US Court of Appeals panel found that Louisville, Kentucky newspaper Courier Journal did not infringe on the DERBY PIE trademark when it referred to "Derby Pie" in two news stories in 2017. The paper published a recipe for Derby Pie as well as a story of a local baker who makes Derby Pie flavoured macaroons. DERBY PIE owner Alan Rupp of Kern's Kitchen filed a suit, however this month, the court held that the use of "Derby" for the pies was analogous to using the term to modify "horse, hat or party" and that the story mentioned the source of the recipe was Captain's Quarters rather than Kern's Kitchen. Additionally, it was noted that the recipes were distinctly different, with the newspaper's including bourbon. Rupp's attorney said he will not appeal the judgement. (JW)
Office radar:
(For more of the latest coronavirus-related updates from national IP offices, please read our dedicated article which is being continuously updated)
USPTO director expands on innovation council plans – In his latest blog, Andrei Iancu, under secretary of commerce for intellectual property and director of the USPTO, provided an update on the inaugural (virtual) meeting of the National Council for Expanding American Innovation. The council is charged with helping develop a national strategy to expand American innovation, and a priority is to help the USPTO develop a long-term plan aimed at expanding participation in America's innovation ecosystem among women, minorities, other underrepresented groups, and Americans across the entire United States. Iancu expands: "Expanding participation in the innovation ecosystem is one of our nation's best and most tangible opportunities for enhancing economic growth and improving the standard of living and quality of life for every American. Industry, government, academia, and professional groups must work together to ensure that all Americans have the opportunity to innovate, start new companies, succeed in established companies, and achieve the American Dream. This will help unleash the next technological revolution, drive economic growth, and solidify America's competitive edge as a global innovation leader." In the upcoming months, the USPTO will launch numerous engagement activities and has launched a request for comments to assist in the development of the strategy. Comments can be submitted until 8 February 2021. (TL)
EUIPO launches new tool for direct filers – This week the EUIPO launched a new e-filing form designed for direct filers (usually small businesses and individual entrepreneurs) from the European Economic Area. The office notes that EasyFiling is a mobile-friendly application combining artificial intelligence and the latest technologies to simplify e-filing for direct filers. First-time applicants, with little or no knowledge of the EU trademark application process, will be guided in a way that should prevent mistakes and avoid delays in the registration of their mark. An interactive virtual assistant will facilitate, among other things, the selection of pre-approved terms of goods and services and help inexperienced filers understand the risks of conflict with similar, pre-registered trademarks. Users can access the new EasyFiling tool on the Ideas Powered for business web page. (TL)
Former Latvian IPO chief takes up EUIPO cooperation role – The former director of the Latvian Patent Office (LRPV), Sandris Laganovskis, has taken up the position of deputy director of international cooperation at the EU IP Office (EUIPO). In a letter addressing the role, EUIPO executive director Christian Archambeau says that "Laganovskis has vast experience and an extensive background in the field of IP and possesses a profound knowledge of the functioning of both the national and European public administrations". He held the position of director at the LRPV from 2013 until 2020, and also held posts at the EUIPO, WIPO and EPO during that period. The objective of the EUIPO's international cooperation is to "promote and support cooperation with EU member states, raise awareness of third countries and moving their IP systems toward harmonisation for the benefit of EU business by managing cooperation events and relations with third countries, in particular candidate countries, potential candidates and neighbouring countries, TM5 and ID5 countries; and managing EU-funded programs, as well as relations with WIPO and the EPO". (TJL)
Domain Radar:
ICANN initiates DNS security threat programme – The Internet Corporation for Assigned Names and Numbers (ICANN) has launched an audit programme aimed at reviewing how registrars are fulfilling their contractual obligations related to addressing reports of potentially abusive domains. On 11 January 2021, ICANN Contractual Compliance sent pre-audit notifications to the registrars selected for the audit. The registrars will shortly receive a Request for Information containing the audit questions. The audit includes those registrars that either had 5+ domains listed in November 2020 by public reputation blocklists (which identified the domains as potentially being used to perpetrate phishing, malware and/or command and control botnet abuse and/or had domains identified in the Security Threat Reports received in the 2019 Registry Operator Compliance Audit Programme. The RFIs will ask registrars to provide any documentation related to how they may have addressed the potentially abusive domains. (TL)
On the move:
Jeffrey Han rejoins Vinson & Elkins – Vinson & Elkins has announced that Jeffrey Han has rejoined the firm from Baker Botts as counsel. "Jeff's creative and effective approach to intellectual property litigation is bred from years of experience, all starting with his time at the Federal Circuit," said Hilary Preston, chair of the firm's intellectual property and technology litigation practice. "He is an incredibly valuable member of our team, and we are thrilled to welcome him back home to V&E." Han, who specialises in patent litigation, is based in the firm's Austin office. (BD)
Powell Gilbert adds associate – Powell Gilbert has announced the appointment of Daniel Down as associate. Down joins Powell Gilbert from Gowling WLG, where he trained and qualified. He has experience across a broad range of contentious and non-contentious IP matters, with a particular focus on patent litigation across the life sciences, medical device and technology sectors. Penny Gilbert, partner at Powell Gilbert, stated: "Daniel's hire further bolsters our stellar team and his patent litigation and wider IP knowledge make him a strong fit for Powell Gilbert. We're very pleased to welcome Daniel to the firm and look forward to working with him." (TL)
Lewis Silkin opens Asia IP practice – Lewis Silkin has launched an Asia IP practice in its Hong Kong office with the hiring of David Swain. New partner Swain comes from Deacons, where he was a senior associate. Swain will lead the Hong Kong-based IP group in matters ranging across patents, trademarks, designs, copyright and data and privacy laws. (JW)
And finally...
WTR Connect returns this spring with five days of strategic content – The second WTR Connect series of digital events will take place the week commencing 15 March 2021. The event will offer more than 20 interactive digital sessions, each designed to facilitate discussion, benchmarking and the sharing of best practice around key topic areas and challenges facing trademark and brand leaders. The theme for the event is 'exchanging cost-effective and resource-efficient best practices' and each day will start with a keynote address from a major industry figure, which is followed by live breakout discussions lasting for a maximum of 60 minutes. Registration is free for WTR subscribers and participants can register for as many sessions as they like across the week, building their own schedule. For event timings, and to sign up to attend, please click here.