Delta Airlines' delta variant dilemma; Amazon launches IP Accelerator in Singapore; EUIPO e-sports webinar– news digest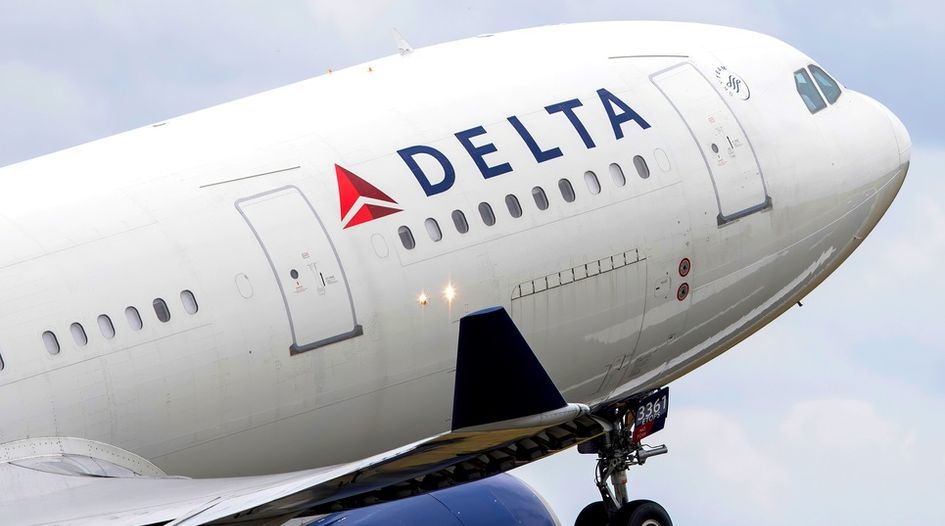 Every Tuesday and Friday, WTR presents a round-up of news, developments and insights from across the trademark sphere. In our latest round-up, we look at the China National IP Administration (CNIPA) revealing the extent of its actions against the unlicensed practice of IP law, Walmart announcing a new demand-side platform to help brand advertising, a Ferrero Rocher counterfeiter being found guilty of infringement despite handling authentic goods, and much more. Coverage this time from Victoria Arnold (VA), Tim Lince (TJL) and Trevor Little (TL).
Market radar:
Amazon launches IP Accelerator in Singapore – Amazon has launched its IP Accelerator programme – which connects SMEs with a curated network of local law firms charging pre-negotiated rates on key trademark-related services and allows early access to Amazon's brand protection tools – in Singapore. IP Accelerator was launched in the United States in 2019, and has since expanded to Europe, Japan, Canada, Mexico, India and now Singapore. Since its launch, more than 7,000 trademark applications from participating brands have been submitted to trademark offices in jurisdictions in which the programme operates. "Securing IP rights is essential for every business owner, especially those interested to go global. Many SMBs in Singapore have grown their businesses with Amazon, reaching millions of customers on Amazon.sg and Amazon's stores around the world. We are pleased to introduce the IP Accelerator program, which will build on that success by protecting their intellectual property and set them up for long term growth," said Bernard Tay, head of global selling for Southeast Asia at Amazon. To date, the list of participating firms in Singapore includes Ella Cheong LLC, Francine Tan Law Corporate, Jentschura & Partner, Tan Peng Chin LLC and Viering. (TL) 
CNIPA reveals extent of action against unlicensed practice of IP law – The CNIPA has provided an update on its Blue Sky rectification actions campaign to crack down on bad, and in some cases unqualified, practice on the part of trademark and patent agencies. Focusing on patent agencies and individuals, CNIPA reveals that, since November 2020, it has pursued 71 cases, with the total fines levied against the institutions and individuals in question exceeding Rmb 5 million. The full list of cases is available on the CNIPA website. (TL)
International Housewares Association joins Buy Safe America Coalition – The International Housewares Association (IHA) has joined the Buy Safe America Coalition, in an effort to bolster transparency and accountability on e-commerce platforms. The coalition comprises retailers, consumer groups, wholesaler-distributors, manufacturers and law enforcement officials dedicated to supporting government efforts to combat organised retail crime and protect consumers from the sale of counterfeit and stolen goods. "Consumers trust that the utensils, kitchen supplies, and other household items they purchase from International Housewares Association member companies are safe for use," said Sean Daly, IHA vice president, member and buyer relations. "The criminals hawking counterfeit merchandise on e-commerce platforms not only undermine this well-earned trust, but also place unwary online shoppers in harm's way." The Buy Safe America Coalition is urging Congress to pass the INFORM Consumers Act, which would modernise consumer protection laws and require online marketplaces to collect and verify basic business information from sellers, in addition to requiring high-volume sellers to provide contact information to consumers. (VA)
Pharmaceutical counterfeiter gets three years in prison – Benjamin Burdick of Inverness, Florida, has been sentenced to three years' imprisonment for selling hundreds of thousands of counterfeit prescription drug pills through the dark net, the US Attorney's Office for the Eastern District of Virginia has announced. According to court documents, Burdick sold at least 249,700 counterfeit Xanax pills through online hidden marketplaces. "By selling counterfeit drugs through the darknet, the defendant recklessly endangered the community and placed his own personal gain over the health and safety of the public," said Raj Parekh, acting US attorney for the Eastern District of Virginia. "Working closely with our partners through the Hi-Tech Opioid Task Force, EDVA will continue to investigate, prosecute, and hold accountable those who contribute to the proliferation of illegal pharmaceuticals on dark web marketplaces." (TL)
DEA and FBI become target of (and swoop against) counterfeiters – Earlier this month, US Customs and Border Protections (CBP) officers at the Chicago International Mail Branch seized eight counterfeit Drug Enforcement Administration (DEA) badges and one FBI badge. Across two days this week, CBP officers intercepted a further 26 fake DEA badges. Destined for locations across the United States, the badges arrived from China and had been sent by the same shipper as the earlier haul. "It is hard to know what dangerous and illicit activity these badges could have been used for," said Shane Campbell, area port director – Chicago. "Criminals could have used these badges in a variety of ways, and all would have had horrific outcomes." (TL)
Anti-counterfeiting group seizes almost 10,000 fake golf clubs in China – The US Golf Manufacturers Anti-counterfeiting Working Group has uncovered more than 9,700 counterfeit golf clubs and 10,600 counterfeit trademark labels in China, mimicking brands such as Callaway, Ping, PXG, TaylorMade, Titleist and XXIO, reports Golfweek. The group (which comprises golf companies Acushnet, Callaway, Cleveland/Srixon/Xxio, Ping, PXG and TaylorMade) conducted a series of raids in cooperation with Shanghai Police in Dongguan City, Guangdong Province. "Successful raids like these serve as a poignant reminder to all counterfeiters that their work will not be tolerated and that our group will work swiftly with law enforcement across the world to stop these illegal acts," said Lisa Rogan, director of brand protection at Titleist. Rising prices, the sport's growing popularity, supply chain issues and equipment shortages have all led to an increase in the number of counterfeiters attempting to cash in on the growing demand for quick and inexpensive golf purchases over recent years. (VA)
Brand radar:
Walmart announces new demand-side platform to help brand advertising – Walmart's media business, Walmart Connect, has announced that it will be launching a new demand-side platform (DSP) to help brands buy digital ad space more efficiently. Scheduled to launch in October, Walmart DSP will enable advertisers and agencies to buy, monitor and manage multichannel adverts in one place. The aim is to combine partner The Trade Desk's technology with Walmart's vast range of shopping data to enable advertisers "to be more effective with their overall media spend". "While the COVID-19 pandemic accelerated Walmart eCommerce sales growth, there has also been a measurable increase in Walmart store traffic over the past quarter. By connecting and measuring both online and in-store performance, the Walmart DSP can offer targeting, reporting and omnichannel insights down to a granular level," a press release stated. But as Reuters notes, the company faces the mammoth task of competing against Amazon's multi-billion-dollar ad business, as well as rivals Target and Kroger, which are building their own similar platforms. (VA)
Legal radar:
Ferrero Rocher counterfeiter guilty of infringement despite authentic goods – The Shanghai Third Intermediate Court has published its ruling that the repackaging of authentic Ferrero Rocher chocolates in boxes that use labels bearing various FERRERO ROCHER marks but printed without the company's authorisation constitutes trademark infringement. In Summer 2020 local police seized more than 490,000 items suspected of using counterfeit Ferrero Rocher packaging. Although the chocolates themselves were authentic, the defendant had manufactured more than 5.65 million labels using Ferrero Rocher's registered trademark without a licence to do so. The court stated that as the defendant could not guarantee the hygienic environmental conditions of the packaging process, there was a food safety risk to consumer health. "Therefore, the defendant's behavior is of great social harm and meets the constitutive requirements of the crime of illegally manufacturing products bearing registered trademarks," the court said. The defendant was ordered to pay compensation to Ferrero Rocher and issued a Rmb300,000 fine and suspended sentence. (VA)
Office radar:
(For the latest coronavirus-related updates from national IP offices, please read our dedicated article, which is being continuously updated.)
EUIPO to host e-sports brand protection webinar – The EUIPO has announced an upcoming webinar focusing on the legal aspects of e-sports, in particular IP protection and the labour rights of gamers. The webinar will be held on 7 September 2021 at 10am CEST and interested parties can register on the EUIPO website. E-sports is "an untapped market for both brands and law firms" set to be worth nearly $2 billion by 2022, WTR reported in 2019. (TJL)
USPTO and INPI cooperate on Madrid Protocol webinar – The Brazil National Institute of Industrial Property (INPI) has announced a webinar to debate the use of the Madrid Protocol by Brazilian companies. INPI will be joined by the USPTO, as well as representatives from the US Consulate General in Recife and the Federal University of Pernambuco. "The online seminar is aimed at companies interested in the international market, with the objective of presenting to this audience the ways to protect their brand and benefit from the Madrid Protocol," an agency representative said. The event will be held on 22 September 2021, with registration to open soon. (TJL)
Domain Radar:
ICANN reveals results of registrar DNS abuse obligations audit – ICANN Contractual Compliance has published the results of its audit into registrar compliance with Domain Name System (DNS) abuse obligations. The audit covered 126 registrars, which in aggregate manage over 90% of all registered generic second-level domain names. The report reveals that 111 registrars were not fully compliant with requirements relating to the receiving and handling of DNS abuse reports. Of these, 92 had taken actions to become fully compliant before the audit had been completed, while 19 are currently implementing changes to address these deficiencies (and will be reaudited in due course). Finally, 15 registrars passed the audit with no identified deficiencies and were not required to implement any changes. In addition to auditing compliance with Registrar Accreditation Agreement DNS abuse obligations, ICANN Compliance also sent each selected registrar a sample of five to 20 domains under its management, which were included in the November 2020 Office of the CTO Abuse Report. Each registrar was asked whether they had received any reports that were listed as abusive and whether they took any action on these domains. Of the 126 registrars, 33 said that they had not received abuse reports for any of the sample domains, while 81 responded that they had received an abuse report for at least some of the sample domains. Meanwhile, 12 had received abuse reports for all domains listed in the inquiry. (TL)
Media Watch:
Delta avoids reference to covid-19 delta variant – Delta Airlines has announced that unvaccinated employees will need to pay a $200 per month surcharge for health insurance from 1 November. The company said that the surcharge was necessary "to address the financial risk the decision to not vaccinate is creating for our company", explaining that in recent weeks, "since the rise of the B.1.617.2 variant", all Delta employees who were hospitalised with covid-19 "were not fully vaccinated". The wording of the statement piqued the interest of many on social media. "It is hilarious to me that Delta's statement here calls it the 'B.1.617.2 variant' because they don't want to call it the 'delta variant'," one viral tweet (with more than 8,000 likes and 1,500 retweets) stated. The spread of the delta variant has dominated the news in recent weeks and is likely to have been a headache for the airline. It poses a similar conundrum to that faced by Constellation Brands, the US distributor of Corona beer, shortly after the coronavirus sparked the global health emergency in January 2020. At the time, one Constellation Brands representative did not seem too worried, claiming that "consumers, by and large, understand there's no linkage between the virus and our beer business". Senior executives at Delta will no doubt be hoping that the same is true of the delta variant. With all covid-19 variants of concern being named after Greek letters of the alphabet, sportswear brand Kappa and watch brand Omega could face a similar dilemma in the future. (TJL)
Law firm radar:
MoFo announces arrival of technology specialist – Morrison & Foerster (MoFo) has announced the arrival of Hogene Choi as a partner in its patent strategy and prosecution group. Choi brings over 20 years' combined experience in technical software engineering, data analytics, machine learning and AI, patent prosecution and litigation to the firm. Her practice focuses on working with clients at the forefront of technological development on a wide range of IP matters, including patent prosecution, transactions and counselling. "I am excited to work with my new colleagues and leverage my computer science background and patent prosecution skills to expand my practice here in Palo Alto, while helping our clients across the firm's global offices, particularly those at the cutting edge of innovation in life sciences, healthcare, and technology sectors, tackle their most advanced legal business challenges," Choi stated. (TL)
And finally...
WTR events to take place in Europe and the United States – WTR is hosting a series of one-day events in London, San Francisco, Chicago and New York this December. WTR Live: The Future of Trademark Management and Brand Protection will facilitate discussion, benchmarking and the sharing of best practice around key topic areas and challenges facing brand leaders. Crucially, it will offer a glimpse into what industry leaders expect the future of trademark practice to look like. Registration is free to in-house brand professionals. Spaces are limited and should we be unable to host the event, registration fees will be fully refundable. While on site, we will be adopting the All Secure Standard to ensure that all attendees can continue to do business effectively and network with their peers safely. For full details, and to reserve a place, see the official event page.