Daren Tang starts at WIPO; Clarivate completes CPA Global acquisition; LVMH sues Tiffany – news digest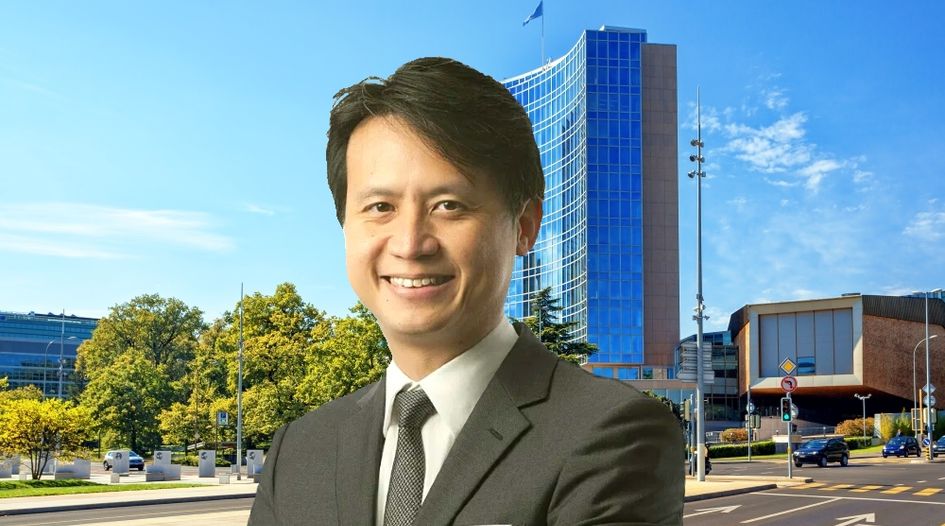 Every Tuesday and Friday, WTR presents a round-up of news, developments and insights from across the trademark sphere. In our latest round-up, we look at William Hill accepting a $3.7 billion bid from Caesars Entertainment, Louis Vuitton being named the most seized item in South Korea, Antifa being largely absent on global trademark registers, and much more. Coverage this time from Trevor Little (TL), Bridget Diakun (BD), Joyce Ng (JN), Jonathan Walfisz (JW) and Tim Lince (TJL).
Market radar:
William Hill accepts $3.7 billion bid from Caesars – Caesars Entertainment has been successful in its bid for the UK's William Hill, with a $3.7 billion takeover offer that was accepted by the bookmaker's board, reports Bloomberg. It would appear, then, that this announcement means that the rival bid from buyout firm Apollo Global Management Inc was rejected. The tie-up with Caesars will help WIlliam Hill to expand into sports and online betting in the US, a market that could be worth as much as $35 billion. WTR previously reported on the online betting market after Flutter Entertainment, the owner of Paddy Power, made an offer to acquire The Stars Group. M&A activity has become more common in this industry, and major players are hoping to standout in an increasingly crowded market by getting their hands on established brands with existing equity. (BD)
Clarivate completes acquisition of CPA Global – Clarivate has announced the completion of the previously announced acquisition of CPA Global.  The company states that it will now offer law firm and corporate customers covering patent and trademark research solutions, expanded IP services capabilities, IP management and renewal solutions and domain management, "all underpinned by extensive human expertise, unparalleled data and powerful technology". "This is an exciting day for our company as we unite with CPA Global to offer our combined global customer base a more comprehensive suite of IP related products and services," said Jerre Stead, executive chairman and CEO of Clarivate. "With our joint resources and exceptional people, we are well positioned to accelerate the ways in which organizations can more effectively identify new opportunities, avoid risks, and act more efficiently throughout the innovation lifecycle." Simon Webster, formerly CEO of CPA Global and now executive advisor to the CEO at Clarivate, added:  "Together, we have the strength, scale and breadth to meet the rapidly-evolving needs of our customers - whether that's helping them to operate more efficiently and with less risk, or by delivering the insights and information that empower them to execute their IP strategies. In the current challenging world we live in, the need for a strong, global end-to-end IP partner has never been greater." In connection with the transaction, former CPA Global shareholders received approximately 217 million Clarivate ordinary shares, representing 35% pro forma fully diluted ownership of Clarivate. (TL)
Daren Tang officially starts at WIPO... – This week Daren Tang officially assumed his functions as director general of the World Intellectual Property Organisation, starting a six-year mandate. Previously chief executive of the Intellectual Property Office of Singapore (IPOS), Tang was appointed to the role in May and can now get to work, which he has stated will be focused on three key themes: inclusiveness, balance, and future-orientation. Speaking to WTR, Tang said: "I am very pleased to take up my duties today as WIPO director general and once again thank all Member States for their confidence in selecting me for this role. My priority is to build on the current foundations of the organisation while working toward the construction of an inclusive, balanced, vibrant and forward-looking global IP ecosystem that serves the interests of all Member States and their stakeholders, including users of WIPO's global IP systems. I will ensure that these systems remain the premiere choice of innovators to protect their inventions, brands, designs and other IP, in multiple countries. We live in an interconnected world and it is incumbent on WIPO to nurture effective multilateral cooperation that will facilitate international trade and economic development." (TL)
… and already has work to do – One of Tang's immediate tasks will be to pep for a keynote speech at the upcoming International Trademark Association's 2020 Annual Meeting & Leadership Meeting. This week INTA announced that Tang and Duncan Wardle, former vice president of innovation & creativity at The Walt Disney Company, will each examine how innovation can bring about transformation and meaningful change. They join a roster of upwards of 100 other presenters from 20 countries for the virtual event, which take place in November.  "We're honored to host our keynote speakers, who are both highly respected individuals renowned for championing new ideas. Our community is always looking for ways to innovate and grow, perhaps now more than ever given the need to adapt and stay a step ahead in the fast-moving  business environment and changing consumer landscape," said 2020 INTA president Ayala Deutsch. Alongside the educational programme will be INTAconnect, a platform that serves as a registrant directory, appointment system, and matchmaking tool – using artificial intelligence to help registrants make connections with other attendees from around the world, based on their profile, interests, and goals. "This year's industry gathering no doubt will be a very different experience than past meetings because it will be completely virtual," Deutsch concluded. "But it has given our team the exciting opportunity to be creative - to innovate and expand our offerings to give the INTA community a very rich experience." (TL)
Louis Vuitton claims an unwanted title in Korea – South Korean customs has reported that Louis Vuitton is the country's most seized luxury brand when it comes to counterfeit goods. Since 2017, 432 individual items have been seized, including 191 cases just this year. Runners up to the unwanted trophy of most seized are brands Gucci and Chanel, with Korean Customs seizing 340 and 231 pieces in the past three years respectively. The size of the haul is significant with a customs representative estimating Louis Vuitton's seized goods would have been worth $166 million, Chanel's would have been worth $77.4 million and Gucci's goods would be approximately $44 million. (JW)
Antifa largely absent from trademark registries – Over recent months, US president Donald Trump has made multiple accusations that Antifa – short for Anti-fascism – is an extremist left wing organisation responsible for violence at social justice protests across the US. For that reason, the term has become known worldwide. However, unlike right wing movement QAnon – which Trump has reportedly tacitly endorsed – there is only one active USPTO trademark related to Antifa (MAKE ANTIFA GO AWAY). Outside of the US, there is a single ANTIFA trademark application, held by Axel Bürger who also has an application for marks such as BLACK LIVES MATTER. Whether more applicants seek to register the term remains to be seen. (JW)
Legal radar:
LVMH countersues Tiffany – The legal battle between LVMH and Tiffany is heating up as the former has sued the American jeweller over its own "baseless" lawsuit, reports The Fashion Law. The French luxury powerhouse has argued that it was fair to pull out of a $16.2 billion acquisition deal because it agreed to take on "a consistently highly profitable luxury retail brand" that, in its opinion, no longer exists. In a nearly 100-page complaint filed in a Delaware Chancery Court, LVMH makes claims of mismanagement, and argues the letter it received from the French foreign minister (that told the company to defer closing the transaction) is a "binding legal restraint" which prohibits LVMH from adhering to the acquisition's 24 November deadline. Tiffany & Co chairman Roger Farah responded to the countersuit saying, "LVMH's specious arguments are yet another blatant attempt to evade its contractual obligation to pay the agreed-upon price for Tiffany. Tiffany has acted in full compliance with the merger agreement, and we are confident the court will agree at trial and require specific performance by LVMH. Had LVMH actually believed the allegations made in its complaint, there would have been no need for LVMH to procure the letter from the French Foreign Minister as an excuse for its refusal to close." This is turning into a doozy of a lawsuit, and is one to keep watching. LVMH may not want to pay full price for Tiffany, but should the deal fall through there will likely be other luxury heavyweights who are keen on getting a hold of the company's signature blue hue. (BD)
Oracle takes umbrage against ORGABLE – Tech company Oracle has filed an opposition against an application for the trademark ORGABLE. The mark, owned by Mercantilo, would cause consumer confusion and dilution of its marks, claims Oracle. The mark has been applied for in Class 42 for "online non-downloadable business management software", which Oracle states is an area they are "one of the world's foremost providers" in having used the ORACLE mark in relation to computer software since 1979. (JW)
McDonald's v Hungry Jack's could escalate further – On WTR we previously covered the burger battle in Australia, after McDonald's filed a trademark infringement suit against restaurant chain Hungry Jack's over its 'Big Jack' burger. After the lawsuit was lodged, a new TV ad from Hungry Jack's claimed Australian consumers won't have any issues discerning between the two products due to Hungry Jack's burger superior ingredients and bigger size. Now, The Sydney Morning Herald reports that McDonald's has written to Hungry Jack's objecting to the TV advertisement and "seeking substantiation of the claim" – the company's barrister raising the spectre that it could add a potential claim for misleading or deceptive conduct to the trademarks infringement case. (TL)
Office radar:
(For more of the latest coronavirus-related updates from national IP offices, please read our dedicated article which is being continuously updated)
UKIPO updates paper-based fee details – The UK Intellectual Property Office (UKIPO) has informed users that, from 1 October 2020, they no longer have to complete a separate fee sheet when submitting most paper-based forms to the registry. Going forward, the method of payment will be incorporated into each fee-bearing form. The office explained: "This means that there will be single payment for each form. The majority of fee sheets sent to us are accompanied by a single fee bearing form. These changes will reduce the administrative burden on customers by combining the information into one document, reduce incorrect payments and help us provide more efficient services." There are exceptions, the office adds, including fees sheets related to EUIPO design applications and for international trademark applications. (TJL)
And finally...
How WTR is connecting trademark leaders next week – WTR recently unveiled the first  participants for WTR Connect, a series of high-level online events taking place across two weeks in October. Experts from companies including Abercrombie & Fitch, Burberry, Novartis, Starbucks, Under Armour and Walmart joining the roster, with Christian Archambeau, executive director at the EUIPO, and David Gooder, trademark commissioner at the USPTO, confirmed to deliver keynotes. The ground-breaking digital concept offers a series of individual interactive digital sessions organised around major themes. Comprised of a series of hubs, each session is designed to facilitate discussion, benchmarking and the sharing of best practice around key topic areas and challenges facing trademark and brand leaders. To find out more and to secure your place at WTR Connect, click here.