Daren Tang and US react to WIPO win; Cypriot Halloumi victorious; Virginia is non-lactose milk intolerant – news digest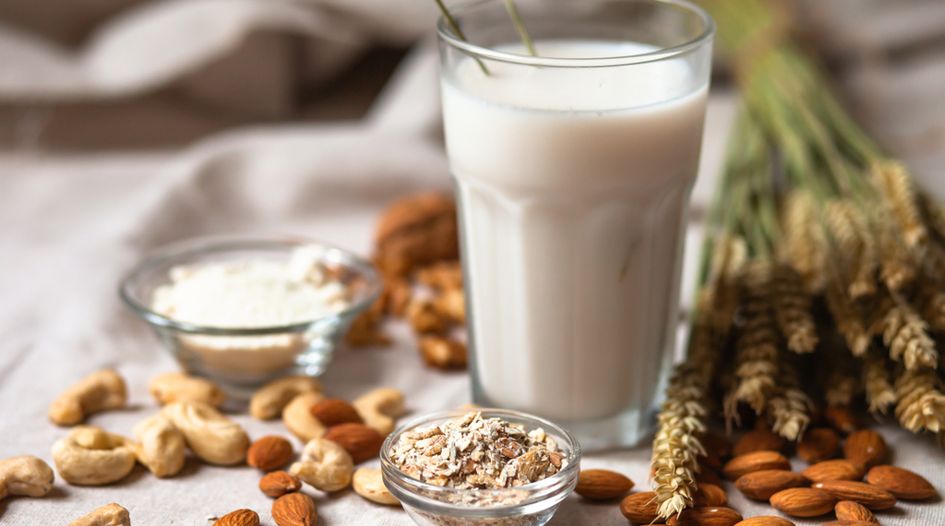 Every Tuesday and Friday, WTR presents a round-up of news, developments and insights from across the trademark sphere. In our latest edition, we look at a Chinese event promising to keep to its June date, Brooks Brothers continued trademark spat, Hugo Boss's reply to Hugo Boss, and much more. Coverage this time from Trevor Little (TL), Bridget Diakun (BD), Jonathan Walfisz (JW) and Tim Lince (TJL).
Market radar:
Chinese IP event "will go on" – In a bold statement to attendees, organisers of the 'Global Trade Development Week (GTDW) Anti Illicit Trade, Brand & IPR Protection Conference', due to be held in Shanghai in June, have vowed that the "show will go on" despite the ongoing risks of the coronavirus epidemic. In the press release, the organisers said they had received "many enquiries" and confirmed they have "no plans to postpone", adding: "While we accept that COVID-19 presents new challenges and while we have a comprehensive contingency plan in place, we are committed to follow World Health Organisation (WHO) advice. Mindful of our duty of care we remain in close consultation with experts in China and also in partnership with the venue in Shanghai to provide appropriate sanitary, health and other measures. We assure you we will do everything possible to keep the event as safe as possible. While we have no control over the wider damage that hype, speculation and over reaction may cause." (TJL)
Dubai police confiscate 29,000 fake watches – Dubai police recently carried out an operation, called "60 Minutes", which resulted in the seizure of 29,000 counterfeit watches. Had the products been authentic they would have had a value of over $330 million. (BD)
Daren Tang reacts to WIPO nomination... – This week on WTR we have reported on Daren Tang' winning the nomination race to be the next director general of the World Intellectual Property Organisation (WIPO). The next step in the election process is the WIPO General Assembly, which will take place on 7 and 9 May, wherein Tang will almost certainly be confirmed as the new WIPO head. Yesterday he expressed his gratitude to the WIPO Coordination Committee as well as his fellow candidates, who each "brought to the race, formidable expertise, exciting vision and inspiring energy". He expanded: "In the larger picture, the fact that we had candidates from all over the world demonstrates how important IP and WIPO is to the global community. This is a testament to the WIPO membership as well as to the amazing work that the WIPO leadership and Secretariat has done to date in building up WIPO, and augurs well for its continued and future success. Every race has its rules, and I also wish to thank the many people who have been involved in making the election process open, fair and transparent." (TL)
... as does the US government – On WTR we have reported on the intense political lobbying that surrounded the WIPO director general position race – with the US firmly behind Tang and coming out in opposition of China's Wang Binying. Soon after Tang emerged victorious, a press statement from Michael R Pompeo, US secretary of state, said: "On behalf of the United States, I congratulate Daren Tang for his election as Director General of the World Intellectual Property Organisation. Mr Tang is an effective advocate for protecting intellectual property, a vocal proponent of transparency and institutional integrity, and a leader who can unify WIPO member states by forging consensus on difficult issues. We look forward to working closely with him during his tenure as director general to advance WIPO's core mission of safeguarding intellectual property as a means of driving innovation, investment, and economic opportunity." (TL)
Legal radar:
Virginia approves bill against labelling milk alternatives as 'milk' – The Virginia General Assembly has approved a bill that could limit the use of the term 'milk' on packaging and labels for anything other than cow, goat, yak or even human milk, reports Wamu. The bill still needs to be signed by Governor Ralph Northam after he has reviewed the proposed legislation. If passed, it would stop alternative milk products, such as soy milk, almond milk and oat milk, from being labelled as such. Senator Chap Petersen stated that: "This was a bill that was brought to us by the dairy industry. We have been losing cattle farms at a very rapid rate in Virginia. You can argue the merits of the competition of what constitutes milk, and whether people drink milk the way we used to when we were kids, but the bottom line is they are trying to preserve their unique brand." Whether there is an actual risk of confusion between alternative milk products and cow milk therefore doesn't seem to be the issue that Virginia policymakers are raising. In 2018, North Carolina passed a dairy purity law with Maryland following suit in 2019. (JW)
Brooks Brothers carry on trademark spat – Brooks Brothers Group. has filed a counterclaim against Brooks Sports for trademark infringement, dilution, breach of contract and unfair competition, as well as opposing the company's newly filed applications. The lawsuit claims that Brooks Sports is in violation of a co-existence agreement between the two companies that was established in 1980. This deal meant that Brooks Sports could use the BROOKS mark for athletic shoes, but could only use the name on athletic clothing if it was done in conjunction with a logo or other word. Brooks Brothers alleges that Brooks Sports has intentionally dropped the logo in association with its brand name, which causes confusion to consumers. Aside from Brooks Sports' use of 'Brooks' without a logo, the company also filed its own lawsuit against Brooks Brothers. (BD)
Cheese producers score HALLOUMI victory at CJEU – The Court of Justice of the European Union (CJEA) has set aside a judgment of the General Court according to which the collective mark HALLOUMI does not preclude the sign 'BBQLOUMI' from being registered as a European Union trademark for cheese made by a Bulgarian producer. In a victory for Cypriot producers of Halloumi, the case will now be sent back to the General Court, which will have to examine whether there is a likelihood of confusion for consumers as regards the origin of the goods covered by the sign 'BBQLOUMI'. Relying on its EU collective mark HALLOUMI, The Foundation for the Protection of the Traditional Cheese of Cyprus proprietor had brought opposition proceedings against the registration as an EU mark of the figurative sign comprising the word element 'BBQLOUMI'. The EUIPO dismissed the opposition on the grounds that there was no likelihood of confusion between BBQLOUMI and the earlier collective mark HALLOUMI as regards the origin of the goods – with the General Court subsequently finding the same. This week the CJEU ruled that, where the earlier mark is a collective mark, the likelihood of confusion must be understood as being the risk that the public might believe that the goods or services covered by the earlier trademark and those covered by the trademark applied for all originate from members of the association which is the proprietor of that mark, or from undertakings economically linked to those members or to that association. Although, in the event of opposition based on a collective mark, the essential function of collective marks must be taken into account in order to understand what is meant by 'likelihood of confusion', the criteria with regard to which the existence of such a likelihood must be assessed in practice is applicable to cases concerning an earlier collective mark. None of the characteristics of EU collective marks justifies derogation, in the event of opposition based on such a mark, from the assessment criteria of the likelihood of confusion which emerge from that case law. Additionally, the court stated that the likelihood of confusion must be assessed globally, taking into account all factors relevant to the circumstances of the case. (TL)
Media Watch: 
Hugo Boss® responds to Hugo Boss – Fashion giant Hugo Boss has responded to the comedian who changed his name to Hugo Boss this week. The comedian, formerly known as Joe Lycett, tweeted that he changed his name because of the egregious number of cease-and-desist letters sent by the company to small businesses and charities using the word 'Boss' or similar. In particular, he noted the Welsh-brewery Boss Brewing that had to pay around £10,000 in legal fees after attempting to register its brand in 2019. The Evening Standard reports that a spokesman for Hugo Boss has now responded: "We welcome the comedian formerly known as Joe Lycett as a member of the Hugo Boss family. As he will know, as a 'well-known' trademark (as opposed to a 'regular' trademark) Hugo Boss enjoys increased protection not only against trademarks for similar goods, but also for dissimilar goods across all product categories for our brands and trademarks Boss and Boss Black and their associated visual appearance. Following the application by Boss Brewing to register a trademark similar to our 'well-known' trademark, we approached them to prevent potential misunderstanding regarding the brands Boss and Boss Black, which were being used to market beer and items of clothing. Both parties worked constructively to find a solution, which allows Boss Brewing the continued use of its name and all of its products, other than two beers (Boss Black and Boss Boss) where a slight change of the name was agreed upon. As an open-minded company we would like to clarify that we do not oppose the free use of language in any way and we accept the generic term 'boss' and its various and frequent uses in different languages." Additionally, The Star reports that a Sheffield man, originally called Mark Rofe, has legally changed his name to Joe Lycett, announcing on Twitter that "Joe Lycett is a great name, and since he's now surrendered it and changed it to Hugo Boss, I thought I'd change mine to Joe's. I couldn't have a world without a Joe Lycett." (JW)
On the move: 
Cooley adds Finnegan duo to IP litigation team – Cooley has snagged partners Sanya Sukduang and Jonathan Davies from Finnegan, Henderson, Farabow, Garrett & Dunner. The pair join the firm's IP litigation group in the Washington, DC office, and their practices will be focusing on life sciences with an emphasis on pharmaceuticals litigation. (BD) 
Buchalter strengthens patent practice with new hire – Buchalter has appointed Cecily Anne O'Regan to special counsel within its IP team. O'Regan is a patent attorney with over 20 years of experience. She helps clients secure IP protection, and has an special expertise in medical devices, biometrics, software and clean technology. (BD) 
Trial lawyer joins Maynard Cooper – Christopher J Harnett has joined Maynard Cooper's New York City office as a shareholder in the IP group. Harnett has nearly 30 years of experience and has successfully tried patent infringement and trade secret cases involving a wide variety of technologies. He was formerly a partner at Jones Day and Ropes & Gray. (BD)
Cooley expands tech transactions group in New York – Cooley has welcomed Leonard Jacoby to the firm as a partner within the technology transactions group. He was previously a partner at Cleary Gottlieb Steen & Hamilton where he established and led its global transactional IP practice. Jacoby has experience advising a range of businesses, such as private equity firms and investment banks, on the IP and technology aspects of mergers and acquisitions, spinoffs and divestitures, joint ventures, investments, public offerings and other corporate transactions. Jacoby can be found in Cooley's New York office. (BD) 
And finally... 
Your 'go to' resource for finding trademark expertise –  The 2020 edition of the World Trademark Review 1000 – The World's Leading Trademark Professionals is currently available to view online. The publication identifies the leading trademark practitioners and firms from around the globe. As well as illustrating the depth of expertise available to rights holders as they seek to protect their brands, the guide serves as the definitive tool for locating top-calibre trademark expertise worldwide. Click here to access this year's edition.