Coronavirus phishing warning; USPTO responds to WIPO election; Microsoft sued in Azure dispute – news digest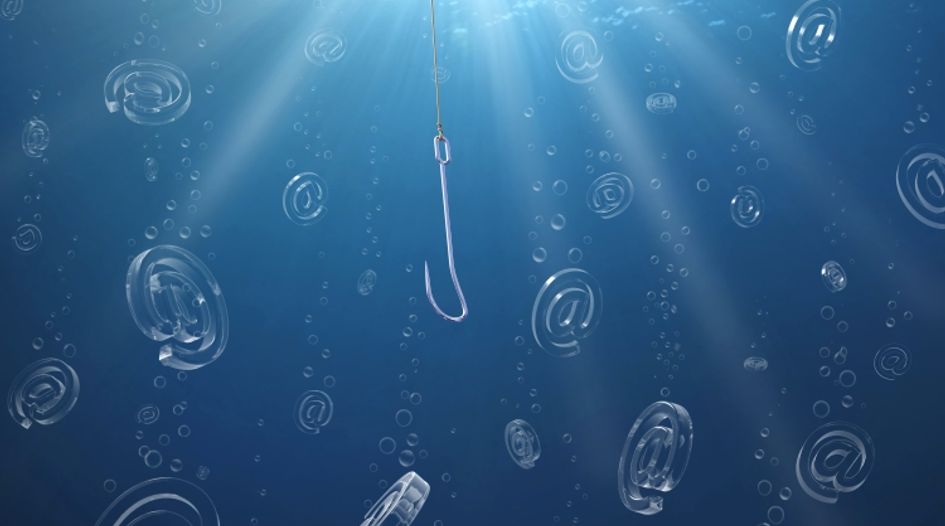 Every Tuesday and Friday, WTR presents a round-up of news, developments and insights from across the trademark sphere. In our latest edition, we look at lawyers decrying 'dumb' and 'gross' coronavirus vaccine trademarks, the UK police seizing over £7 million in suspected fake goods, China fining a law firm for malicious trademark filings related to the ongoing pandemic, and much more. Coverage this time from Trevor Little (TL), Bridget Diakun (BD), Jonathan Walfisz (JW) and Tim Lince (TJL).
Market radar:
USPTO responds to Tang WIPO election – Following last week's news that Daren Tang of Singapore is set to take over as the next Director General of the World Intellectual Property Organisation (WIPO), the USPTO has issued a formal response. USPTO director Andrei Iancu said in a statement: "We are eager to work with Mr Tang and his leadership team to enhance multilateral cooperation and build consensus on IP issues. We especially look forward to working with WIPO and all of its member states to continue its mission of safeguarding intellectual property as a means of driving innovation, investment, and economic opportunity everywhere in the world." Of course, the election win for Tang is widely seen as a victory for the US government, which had lobbied hard against Chinese candidate Wang Binying. (TJL)
UK police seize over £7.5 million of counterfeits in high profile swoop – A raid led by the City of London Police's Intellectual Property Crime Unit (PIPCU) and Greater Manchester Police has uncovered an estimated £7.5 million of branded clothing, shoes and perfume suspected to be counterfeit. The action has also seen 15 people arrested, 11 for offences relating to the distribution of counterfeit goods and four for immigration offences.The three premises in Cheetham Hill, Manchester, were raided by police officers on Wednesday (11 March 2020) in an operation aimed at cracking down on the sale of counterfeits. The search warrant, which developed from a previous operation that involved the sale and distribution of counterfeit items through an online sales platform, involved 100 officers and staff. Police staff investigator Charlotte Beattie, of PIPCU, who is leading the investigation, said: "The counterfeit goods business regularly helps to fund other types of serious organised crime. An individual may think that when buying counterfeit goods they are only affecting a multi-million pound brand, but in reality they are helping to fund organised criminal activity. Counterfeiting is not a victimless crime. These fake items can pose a health risk to individuals as they usually are not fit for purpose or have not gone through the legal health and safety checks. For example, counterfeit makeup and perfume can contain harmful chemicals that can damage the skin. We would like to thank Greater Manchester Police and our other partners for helping to tackle the scourge of the counterfeit goods problem." (TL)
COVID-19 phishing warning issued... – On WTR this week, we reported on how global interest in the novel coronavirus crisis has spurred the mass creation and sharing of misinformation, creating a brand protection challenge for major health organisations. Mayer Brown's Gabriela Kennedy and Cheng Hau Yeo have issued a bulletin warning of a new scourge: COVID-19 phishing scams. Once again, organisations like the World Health Organisation are seeing their logos and identity mimicked in phishing emails containing malicious links or attachments which purport to provide information on how to protect oneself from the coronavirus. Unsuspecting users who click on the links or access the attachments open their systems to a malware attack. Elsewhere, phishers are also cloning the websites of healthcare companies in a bid to dupe users into downloading files with malicious code. The firm's notice serves as another reminder that brand's operating on the coronavirus front line are also having to tackle online misuse of their identity in addition to their important efforts to contain the spread of the virus. (TL)
… while lawyers decry "dumb" coronavirus vaccine trademarks... – Reports emerged this week of a Massachusetts-based business, called And Still LLC, that is seeking registered trademark protection for terms related to a coronavirus vaccine. The terms are 'Coronavax', 'Covid-19 Vax', and 'Coronablok', with the founder of the company claiming he wants to sell the registered trademarks to healthcare companies. "The ultimate goal is to provide a service to the vaccine companies and the general public, by making it easy to promote a vaccination with a logical name and a corresponding website domain where consumers could get information on the vaccine," the company representative explained to Boston Business Journal. "There's no way I'm looking to hold anybody hostage for the good name of a vaccination. Frankly, having had people approach me to sell trademarks to me before, typically there's not huge amounts of money to be made." However, this activity has sparked anger from some trademark professionals. "This is dumb and won't work. The application will get rejected as merely descriptive/generic," said attorney Roberto Ledesma on Twitter, with assistant bar counsel at the Massachusetts Board of Bar Overseers, David Kluft, responding: "The grossest of the gross. I've never been a trademark prosecutor, so maybe this already exists, but I wish the USPTO had a mechanism for recovering its expenses from applicants like this. If not, I may drive to Shrewsbury on the weekend and give him dirty looks from my car." The pandemic is causing huge grief and stress across the globe – but for some people, it's also seen as a time of opportunity. When that occurs in the trademark space, it's good to see practitioners call it out. (TJL)
… and China clamps down on malicious epidemic-related filings – The National Law Review has reported that the Chaoyang District Market Supervision Bureau has imposed a 100,000 RMB fined on Beijing Yijie Shunda International Intellectual Property Agency Co for the malicious filing of trademarks related to the coronavirus epidemic. The agency applied, on behalf of two clients, for trademarks using the names of two hospitals in Wuhan treating patients infected with the virus. After an investigation, the Chaoyang District Market Supervision Bureau, per Article 68 (3) of the Trademark Law, ordered it to cease the activity and imposed the maximum fine allowed for assisting in bad faith filings. (TL)
Legal radar:
EUIPO unveils latest top efilers ranking – Lithuanian firm Metida Law Firm Zaboliene And Partners has been revealed as the top online user at the EUIPO for the fourth quarter of 2019. The ranking includes users registered as representatives, or groups of representatives, and tracks their use of the office's online offerings – specifically EU trademarks and registered Community designs, and oppositions filed electronically during the quarter. With 391 filings, Metida just beat out France's Bertaux (386) for top spot. The top ten was rounded out by Liu's Legal Solutions (UK), Arcade & Asociados (Spain), Izquierdo Faces (Spain), De Arpe Tejero (Spain), Cleanthous (Cyprus), A.Bre.Mar (Italy), Arpe Patentes Y Marcas (Spain) and Bugnion (Italy). (TL)
Microsoft sued in India for trademark infringement – Ahmedabad-based tech company Azure Knowledge has sued Microsoft and Microsoft India for trademark infringement, reports the Ahmedabad Mirror. The company is seeking a cancellation of Microsoft's 'Windows Azure' marks, claiming that Azure has traded under the mark 'Azure' in a variety of businesses since 1996, with a registration in 1998. Microsoft introduced its version of the mark in India for the first time in 2014. (JW)
Debenhams and DAKY reach agreement over the 'D' – British retail companies Debenhams and DAKY have reached a resolution in a trademark dispute over the use of the 'D' in the two's logos, reports Asian Image. DAKY has sold clothes and accessories under its DAKY and D logo since 2015. The particular styling of the D mark is very similar to the 'D' used in the Debenhams logo since a 2017 rebrand. Settled outside of court, Debenhams has agreed to no longer use the stylised 'D' on its own and will phase out the current use on websites, apps and social media in the coming weeks, as well as remove it from in-store hangers across the next 18 months. (JW)
Office radar:
UK Budget invests in IP centres – Although the big headlines surrounding UK chancellor Rishi Sunak's first budget are the funds to be invested in tackling the coronavirus pandemic, investment promises were also made to bolster intellectual property centres across the country. Sunak has promised £13 million will be invested to "expand the British Library's network of Business and Intellectual Property Centres to 21 cities and 18 surrounding local library networks across England, providing entrepreneurs with business support, free access to market intelligence, IP workshops and one-to-one coaching." (JW)
USPTO issues in-person meetings update – The USPTO has announced that, until further notice, examiner and examining attorney interviews, Patent Trial and Appeal Board and Trademark Trial and Appeal Board oral hearings, and other similar in-person meetings with parties and stakeholders scheduled to take place at USPTO offices on or after March 13, 2020 will be conducted remotely by video or telephone. Parties will receive further instructions on how to participate by video or telephone in advance of the interview, hearing, or meeting. (TL)
On the move:
Nixon Peabody announces round of promotions – Nixon Peabody has elevated 13 of its attorneys to counsel across its legal departments. IP lawyers Lauren Arnold, Jason Kunze and Brad Taub have been promoted as a result. Arnold practices in the Washington, DC office, and advises clients on strategy, protection, and enforcement. She specialises in trademarks and branding strategy. Arnold uses her experience in-house at an international casino gaming company to provide clients with sound business-minded counsel. Kunze and Taub are both members of the Chicago office. Kunze handles complex IP disputes and transactions relating to software technologies. He has litigated across the IP spectrum, including copyright infringement, trade secret misappropriation, patent infringement and trademark infringement. Kunze is also the firm's Chicago lead for the Esports and gaming team. Taub helps clients build up their IP portfolios, counseling on matters relating to patents, design patents and trademarks. He is also experienced in licensing and patent litigation. (BD)
Neal Gerber Eisenberg expands IP team – Kenneth A Matuszewski has joined Neal Gerber Eisenberg as an associate counsel within the firm's IP & Technology Transactions practice group. He is a registered patent attorney, handling both prosecution and enforcement matters. He also advises clients on settlement negotiations, litigation strategy and case preparation. (BD)
Lewis Rice adds group of patent attorneys – Robert M Evans, Jr, Kathleen Markowski Petrillo and Michael J Hartley have joined Lewis Rice's St. Louis office. The office now has 19 attorneys, nine of which are registered patent attorneys. (BD)
Greenberg's Jonathan Wise becomes shareholder – Greenberg Traurig has announced the promotion of a number of attorneys, including IP litigator Jonathan Wise, who is now a shareholder in the firm's Philadelphia office. Wise joined the firm in 2018, and his practice focuses on advising and executing patent litigation strategy. (BD)
And finally...
Your 'go to' resource for finding trademark expertise – The 2020 edition of the World Trademark Review 1000 – The World's Leading Trademark Professionals is currently available to view online. The publication identifies the leading trademark practitioners and firms from around the globe. As well as illustrating the depth of expertise available to rights holders as they seek to protect their brands, the guide serves as the definitive tool for locating top-calibre trademark expertise worldwide. Click here to access this year's edition.