Countering the inevitable flood of covid-19 trademark applications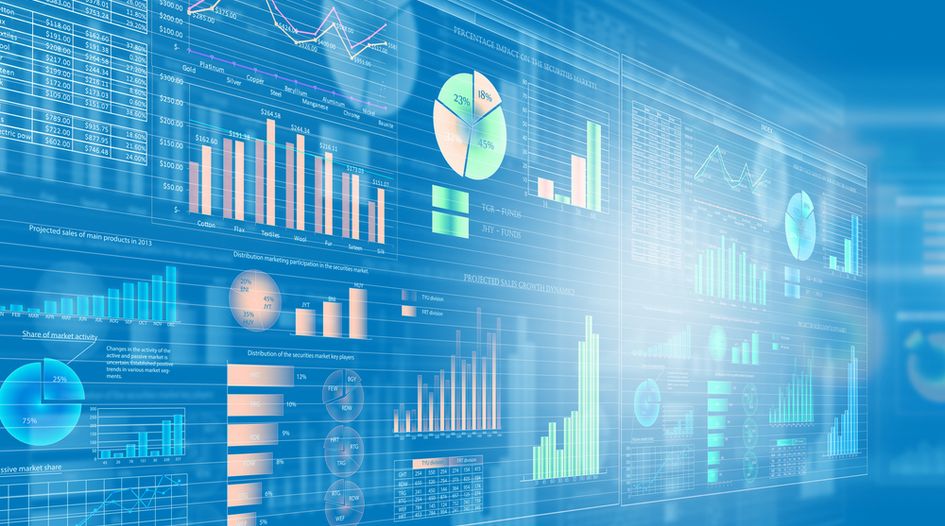 Trademark offices around the world have seen a spate of applications for terms related to covid-19 and the coronavirus. In an exclusive guest analysis, Rebecca Anderson-Smith, senior associate at Mewburn Ellis, examines this worrying trend and explores how the EUIPO and UK Intellectual Property Office (UKIPO) might react – drawing on the experiences and responses in other jurisdictions.
Guest analysis
The covid-19 pandemic has undoubtedly forced us all to adapt our lives and business practices in many ways. However, regrettably it seems that one thing will never change; there will always be a handful of opportunistic trademark applicants seeking to use a terrible situation to their own advantage.
As of 8 April 2020, more than 20 UK and EU trademark applications have been filed for marks containing either 'covid' or 'coronavirus', covering everything from medical equipment to clothing and games. These range from the straightforward COVID-19 to the more creative (albeit distasteful) KEEP CALM AND CORONAVIRUS ON.
Of course, it is worth noting that the motivations of these applicants will vary. For example, a company working on diagnostic testing equipment might have a legitimate and perfectly understandable reason for including covid-19 in its trademark. However, there are clearly other more unscrupulous applicants seeking to capitalise on the misfortune of others.
At the time of writing, it seems that all of these applications are still under examination or have already been withdrawn. Only time will tell if any will make it through to publication. However, there are a number of obstacles standing in their way, including possible objections based on descriptiveness, lack of distinctive character and being contrary to public policy or accepted principles of morality. Given the typically quick rates of examination in the United Kingdom in particular, it is reasonable to speculate that at least some objections have already been raised.
Descriptive or devoid of distinctive character
Both the UKIPO and EUIPO can refuse registration of marks which are devoid of distinctive character (ie, not capable of functioning as a badge of origin). A further category of marks which will be refused are those that consist exclusively of signs or indications which may serve to designate any characteristic of the goods or services, such as their kind, quality or intended purpose.
It seems likely that at least some of the covid-19 and coronavirus trademark applications will fall foul of one or both of these grounds – for example, if the use of 'covid-19' or 'coronavirus' simply indicates that the product is designed to test for the virus, prevent infection or ease symptoms.
Where the goods or services have no direct connection with the virus, the UKIPO and EUIPO could decide that these grounds for objection do not apply. However, there seems to be some argument to be made that the term is in such widespread use generically that it is not capable of acting as a badge of origin for any goods or services, as it will only ever be seen as a reference to the virus, rather than distinguishing the goods of one trader from those of others.
Contrary to public policy or accepted principles of morality  
The UKIPO and EUIPO can also reject trademark applications on the grounds that a mark is contrary to public policy or accepted principles of morality. This wording is deliberately broad, leaving room for interpretation. The EUIPO guidelines, for example, state that "the [EUIPO] should not positively assist people who wish to further their business aims by means of trademarks that offend against certain basic values of civilised society".
In assessing whether a trademark is 'offensive' in this way, the examiner will need to consider the mark in the context of the standards and values of ordinary citizens, not a small minority of those easily offended, nor those who find even gross obscenity acceptable.
Where there is no legitimate reason for the trademark applicant to have included the word 'covid-19' or 'coronavirus' in their mark, it certainly seems plausible the UKIPO and EUIPO will consider the mark to be objectionable under this ground. After all, this virus has had a devastating effect on thousands of people across Europe.
What can we learn from other countries?
Opportunistic trademark applications such as these are a problem in many countries. A quick search of the USPTO trademark register suggests that more than 50 US applications have been filed for marks containing 'covid', including LOVE IN THE TIME OF COVID-19 and COVID-19 TAKES DOWN COVFEFE. However, slower rates of examination in the United States mean it could be several months before the USPTO's attitude to such marks will become apparent.
Instead, the approach taken in China may offer us some guidance. By mid-March, the Chinese Trademark Office had already rejected more than 300 trademark applications related to the covid-19 pandemic. In order to tackle the problem of these malicious filings, the office introduced specific guidance: applications relating to the names of key hospitals fighting the outbreak will be rejected unless originating from the hospitals themselves, since they are at clear risk of misuse. Similarly, applications relating to the Chinese ophthalmologist who issued an early warning of the covid-19 virus will also be rejected.
Whilst it would be surprising if either the UKIPO or EUIPO created a blanket ban of this kind, it certainly suggests that many marks relating to covid-19 have the potential to offend against the basic values of civilised society.