Could CSR hold the key to encouraging senior management appreciation of the trademark function?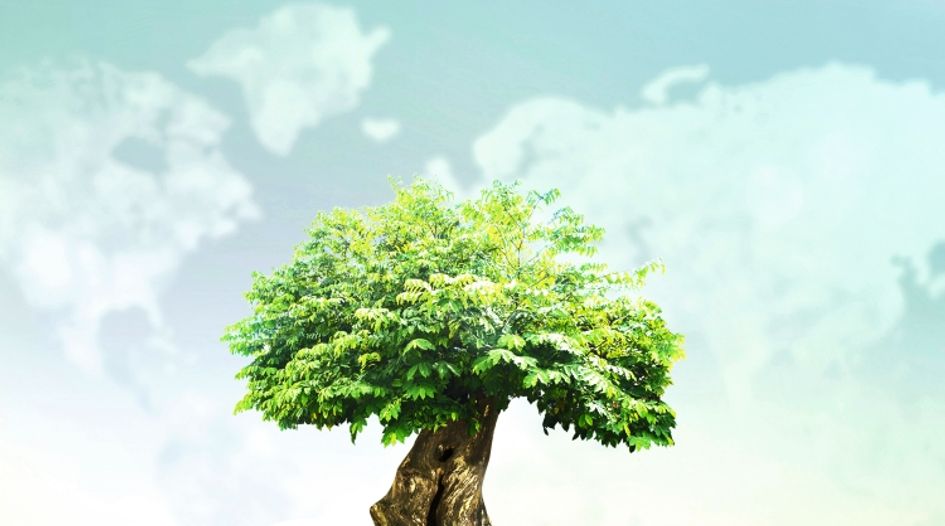 INTA president Tish Berard highlights the role of brands in disaster response efforts
Argues that trademark counsel should play a central role in company CSR projects
Involvement provides an opportunity to highlight the importance of the legal function
Efforts to secure management buy-in into, and increased support of, the trademark legal function have long proved challenging for corporate counsel. This week in New Orleans, Tish Berard, INTA president and legal counsel for North America at Velcro Group Corporation, suggested that engagement with corporate social responsibility (CSR) activities could hold the key. 
In our most recent Global Trademark Benchmarking survey we asked in-house counsel which departments they had the most interaction with, and just 6% pointed to senior management. However, almost a fifth (17%) identified the board as the stakeholder they would most welcome increased buy-in from, second only to the marketing function. This number was at its highest in three years, indicating an increased desire for senior management to engage with, and appreciate the work undertaken by, the trademark team. The challenge, though, is just how to break through the barriers that exist to such meaningful interaction. For Berard, senior management's support of CSR activities could open the door.
Speaking at this week's INTA Leadership Meeting, she reflected on the role that brands are increasingly playing with respect to meaningful responses to natural disasters – with 2005's Hurricane Katrina viewed as the point at which the power of brand responses was best evidenced. She observed: "As we have seen with many natural disasters, government is not always equipped to respond alone. Companies often play a critical role. A few weeks after the disaster, CNN listed 138 companies that donated millions of dollars in aid to help those impacted by Katrina."
CSR has become a core component of company activity and identity for many brands. While it needs to be engaged in for its own sake, rather than a way to gain positive press (Berard noting: "The motivation to help must be the sole driving force behind CSR. It must be sincere. If your company decides to engage in CSR you have to do it right or you will face a backlash"), such activities do offer an opportunity for trademark counsel in terms of both messaging around the importance and integrity of 'brand', and the profile of the trademark department itself.
How so? In an environment in which consumers now feel it is easier to encourage brands, rather than governments, to address social problems there is a clear opportunity for trademark counsel to position themselves as the custodians of the rights that brand and reputation is ultimately built on. Berard contended: "Trademarks are, at the most basic level, sources of information. Consumers rely on brands and trademarks are the foundations on which that brand trust is based… [so] we need to think holistically about our brands, to enhance their value. And to demonstrate how our work impacts the brand. There is a need to show the C-suite the connection between reputation and trademarks."
Evidencing this connection requires engagement with the activities that are central to the company's identity and communicating how the legal team is supporting these endeavours. Berard expanded: "Our brands can reap the rewards of positive PR from CSR activities. But the integrity of the IP that underpins the brands must be protected. We – as brand professionals – can and should play a central role in the CSR activities undertaken by our brands."
On WTR we recently opined that brand owners are uniquely placed to reach out to media outlets and work to correct misreporting of IP issues. In her address, Berard similarly voiced the opinion that counsel are in a unique position to assist in efforts to tackle the misperceptions that can fuel anti-IP sentiment, arguing: "It is about helping consumers seeing trademarks and brands differently – it is important that we play an important role in educating the mainstream media on the importance of trademarks and address misunderstandings. This is positive message. We all have opportunities to engage with the media through our activities – this is an opportunity to message positively about brands. It should be seen as a shared responsibility amongst all those in IP." Messaging around CSR, and the positive power of brands, provide another opportunity to spread that message.
During the Leadership Meeting's opening ceremony, INTA CEO Etienne Sanz de Acedo highlighted the corporate social responsibility activities that INTA has itself engaged in around both the Annual Meeting and Leadership events. This week, for example, the association organised a volunteer service day in New Orleans, focused on housing and the homeless, and an evening with Liberty's Kitchen, a social venture that uses food to create opportunities for youth. He also provided an update on the association's pro bono trademark clearinghouse, which to date has matched 40 clients with legal services. In addition, 101 applications are under review, and 161 awaiting review.
Clearly, CSR is becoming an increasingly important part of the association's mandate – as it is for many of the brands that its members represent. While such activities should be engaged in due to a desire to affect meaningful change, rather than as a way to promote 'brand', CSR clearly matters to companies and to senior management. Buying into that, and evidencing how the legal function can add value and facilitate such important work, may provide trademark counsel with a compelling opportunity to raise their own profile and ensure that senior management hears the trademark message. Doing the right thing could prove to be the ultimate 'win, win, win'.