Cost, logistics, coronavirus: why there are fewer INTA Annual Meeting reception invites this year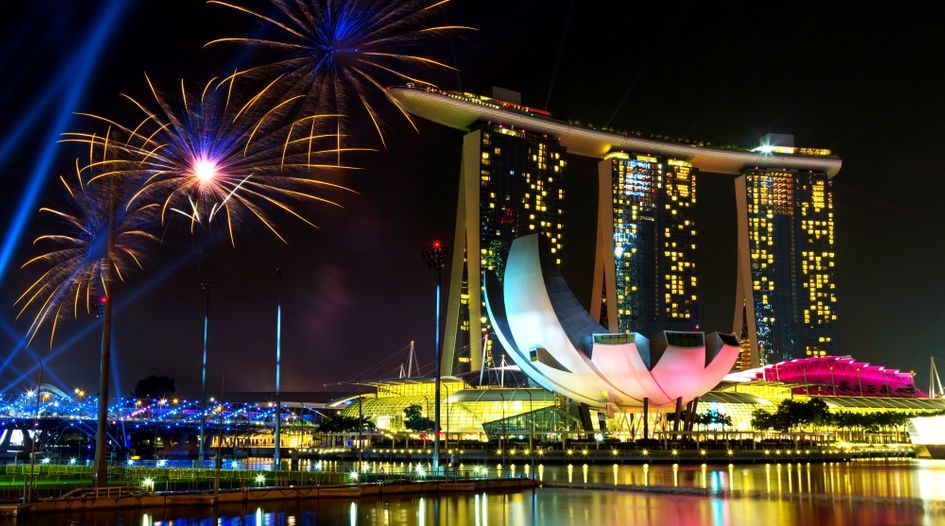 The 2020 INTA Annual Meeting in Singapore is just over two months away
Respondents report significantly fewer invitations for receptions during event
Reception organisers point to challenge of arranging a reception in Singapore
With the INTA Annual Meeting in Singapore looming large, registrants may have noticed a steep drop in the number of reception invites. To investigate why this may be the case, WTR talked to a number of regular reception holders about their plans for this year.
This year's INTA Annual Meeting is being held from April 25 to 29. Traditionally by this point – with just over two months to go – diaries will have started filling up with hospitality events; from major cocktail parties and nightclub takeovers to small, private client events. This year, however, the number of reception invites appears to have fallen drastically. While this could have been because WTR is just no longer on the guest list, it is something that others in the industry have observed. "Usually, around this time, we usually see dozens of receptions scheduled, but this time, we've seen less than a dozen," one industry executive told us this week. 
On the face of it, worries over the coronavirus may be a factor. There have been questions raised over the impact of the current health emergency on the INTA Annual Meeting, with association CEO Etienne Sanz de Acedo confirming to WTR last week that the event is "definitely taking place in Singapore" – although he admitted that "we cannot predict what is going to happen in three or six weeks from now". To that end, the association has been proactive in keeping abreast with the situation and issuing updates to members.
At present, though, there are restrictions on Chinese visitors and foreigners with a recent history of travel to China entering Singapore. WTR is aware of at least one Chinese law firm that has cancelled its planned reception in Singapore, primarily due to the ongoing travel restriction into Singapore due to the coronavirus outbreak. On top of that, the governments of South Korea and Israel have today advised citizens to defer travel to Singapore due to the epidemic. If such a move extends to more countries and remains in place until April, it could also impact attendees level.
However, elsewhere, law firms have pointed to logistics as the primary reason for stepping back from the party scene this year. Mexican law firm Arochi & Lindner – which has previously held popular late-night receptions at the Annual Meeting – confirmed to WTR that it is not hosting a reception due to "the costs and logistics involved in a place as far away as Singapore".
Indeed, the challenge of cost and logistics in organising a reception in Singapore has also been raised by a few US entities that we've spoken to. One IP service provider decided against hosting a reception after weighing up the costs against the potential return. "The cost estimates for venues and alcohol were substantially higher in Singapore than in Boston," a representative for the company told us. "We also anticipated lower attendance this year (as has been the case when the INTA Annual Meeting is in Asia), and we did not see think the added expense would have resulted in a positive return on investment. We may have considered putting together something more last minute, but with the looming threat of the coronavirus, we decided against that."
Of course, some receptions are still planned. International law firm Spruson & Ferguson has confirmed to WTR that it will be holding an event during the INTA Annual Meeting, with Ken Hamilton, principal at Spruson & Ferguson, saying the logistics were made easier because the law firm has an office in Singapore. "We are looking forward to welcoming our clients, associates and colleagues to one of our home cities," he tells us. "We are in the process of reviewing our invite list, and all going to plan, hope to send out invites to our reception in the near future. That said, we are carefully monitoring the updates being issued by the Singapore Ministry of Health regarding the novel coronavirus and will be guided by the precautions it recommends."
The regular late night social bash from Indian law firm Chadha & Chadha also remains on the cards, with Chetan Chadha, partner at the firm, confirming to WTR that "everything is ready", but also stating that the coronavirus situation is one it is monitoring closely: "We were actually going to send out the invites last week, but we thought it is a really bad moment to announce a reception. We hope the coronavirus situation will get under control soon and we intend to send out the invites in early March if all turns out well. However, there are rumours that INTA may get cancelled so we will have to cancel the reception in case of such eventuality. As we speak, there is news of a British person who contacted the virus while attending a conference in Singapore, [so] it looks like a 'no INTA' year to me."
As it stands, the 2020 INTA Annual Meeting is all systems go – but Chadha raises another element that could be impacting reception levels. When the annual gathering headed to Hong Kong in 2014, there was a similar drop off in reception numbers which, as we reported at the time, was largely due to costs and the logistics of finding suitable reception spaces in the area. Where receptions did take place, there were noticeably more organised by Asian firms. And it is these firms that, right now, are experiencing the greatest impact of the current health emergency: "Usually, the number of receptions at an Asia-based Annual Meeting would drop from firms based in America or Europe, but the Asian receptions would usually have increased significantly – however, that may be hit by coronavirus now."
It could well be that more reception invites will be sent out in the coming weeks. If not, the 2020 INTA Annual Meeting could feature more private dinners and fewer hangovers than previous years.