Cost-cutting: how client relationships can survive the covid-19 crunch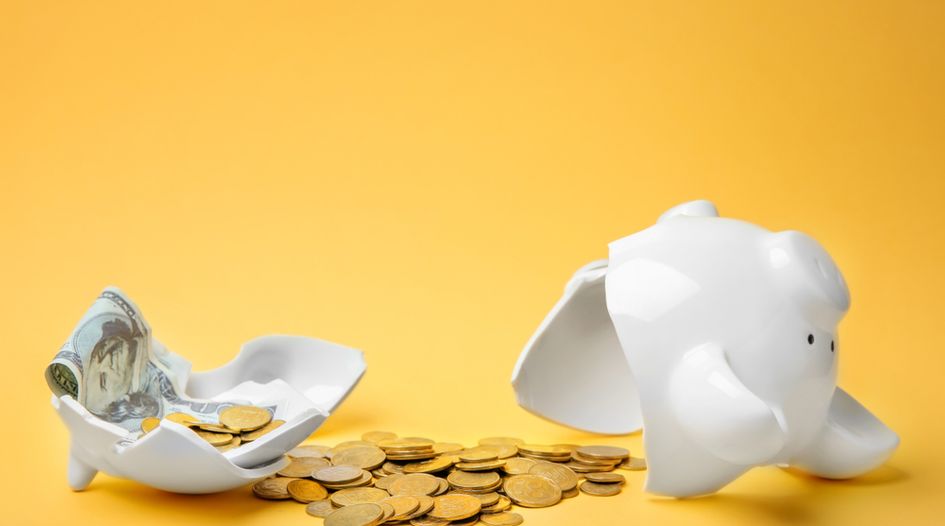 Law firm and corporate practice leaders share insight on shifting firm/client relations
Doubling down on brand protection strategies that hit at root of problem advised
Small fry infringements and big scale litigations could be put on ice to save costs
As in-house budgets are tightened and the need for billables heightened in private practice, tension may easily develop during and after the coronavirus pandemic. WTR spoke to a combination of private practice and in-house counsel lawyers to see how they are traversing this tightrope.
While perhaps unsurprising that the advice often given by private practice lawyers is not to see cuts to IP spend as a quick win, there is much more than self interest as the motivation for this stance. David Stone, global head of intellectual property at Allen & Overy, worries that some business will be tempted to cut IP protections during hard economic times but warns: "Whilst not paying any trademark renewal fees over the next 12 months will certainly save a business some money, it will leave a significant hole in IP protection when the economy picks up again." He also highlights foreboding reports of counterfeiters "going into overdrive to stockpile unlawful goods for sale once the lockdown lifts in various countries".  In short, now is not the time to take your eye off the brand protection ball.
Of course, budget pressures are often unavoidable and Leason Ellis partner Martin Schwimmer notes that, as pressure mounts, the requirement for his advice to be both effective and affordable has never been more prominent: "I have to counsel my clients as to the cost effectiveness of my advice and the stakes are higher of my being correct about it." Schwimmer points to one example of a client asking exactly for the dollar per takedown ratio for his ecommerce work: "This crisis is forcing us to go to a level of increased granularity and asking us to re-evaluate if it's always worth the money."
Championing the view that the best advice is cheaper in the long run, Stephen Coates, founder of Coates IP, agrees that "strategy is key". He highlights a client who had previously hired an inexpensive firm to do their anti-counterfeiting and social media work. While they focused on sending takedown notices, they didn't stop the counterfeit problem at the source. "Instead, I focused on getting the social media accounts associated with those posts suspended, as well as their stores on ecommerce sites," he says. "That company will be spending less in the long run by addressing the right thing."
Other cost-saving methods he notes include suggesting alternative fee terms such as low blended hourly rates. These methods will cut costs but not effectiveness provided there is "a close commitment to a certain volume of work and period of time for the representation".
Providing an in-house perspective on budget management, the head of intellectual property at FIFA, Daniel Zohny, recommends investing in "prevention and education to avoid 'innocent' infringements" as well as finding a fairly priced "flat fee-based service provider" for online enforcement. Additionally, he notes, in-house counsels from brands that are infringed by the same actor can team up strategically to use the "same counsel to reduce fees and create synergies". Clearly, there are ways to find efficiencies that do not mean cutting down on protection levels. 
Even then, there will be instances where spend is cut. One in-house lawyer for a major multinational brand suggests keeping work in-house instead of always instructing outside counsel to cover straightforward tasks such as phone call notices to infringers. Another global brand in-house lawyer considers "small time infringements, especially of individuals and small businesses with limited visibility" to be unworthy of the high-end billable work handed out to external counsel, particularly I in the current climate. They note: "We should also be more lenient in these times, since these businesses have enough struggles to stay afloat."
Coates concurs with this viewpoint, noting that "things that have only a minor legal impact on your brand can probably wait, or not be actioned altogether".
Where costs can quickly add up is litigation. "One litigation could use up the whole trademark protection budget," observes Schwimmer. Thus, Coates believes that "in many cases, you can postpone aggressive litigation to another time."
Stone also highlights the importance of considering alternative forums to handle disputes. "Is mediation preferable or even a business to business video-call (without outside counsel)?" he suggests. He also puts forward that weighing up different jurisdictions when court is inevitable can be a valuable money saver: "For example, in England & Wales, the Intellectual Property Enterprise Court provides a cost cap of £50,000, which many will find attractive."
Ultimately, some clients and firms may find their relationships strained further by managerial pressures – potentially creating a liquidity crisis. If both sides are instructed to hold back on payables, as one lawyer suggests has been happening in some instances, an impasse could be reached. Zohny's recommendation is to keep things simple: "Open and honest communication so either side can control its cash-flow accordingly."
Coates also recommends an attitude from external counsel that rethinks the relationship with clients, even if it means occasionally charging less or doing work for free. "It requires you to be scrappy. Scrappy means rethinking software solutions, ditching expensive real estate, overhead and the high hourly rates that go hand in hand with those things."
Last week we presented the results of our exclusive survey into how corporate and law firm brand protection work has been impacted by the covid-19 pandemic. It makes for gloomy reason, with most corporate counsel concerned by budget cuts and over half of law firm practitioners report fall in brand protection work. At the same time, brand protection – at a time of economic turmoil – is more important than ever. The necessity of external counsel-client relationships pivoting around these historic circumstances, then,  are more important than ever.