Corsearch investigates 'suspicious activity'; some services taken offline as precautionary measure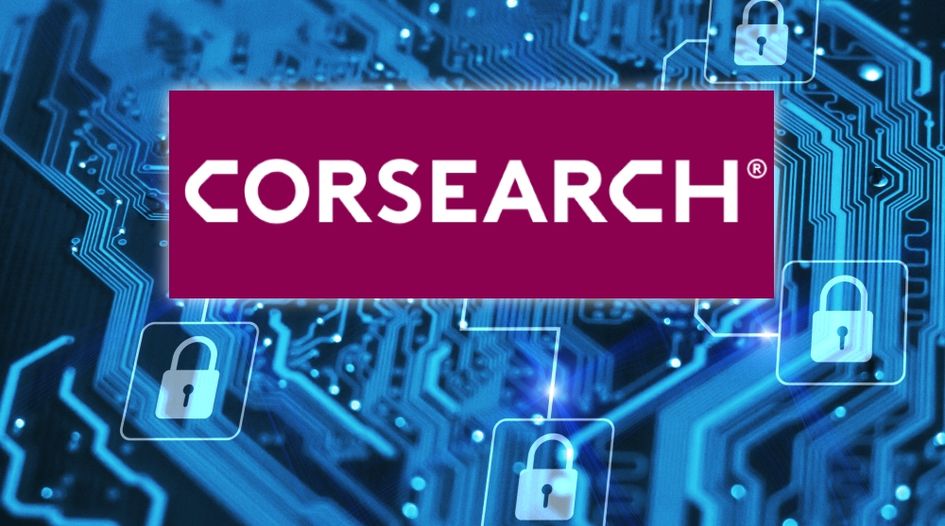 Corsearch services have been offline since last Tuesday (23 November 2021)
CEO "regrets the inconvenience" but follows "suspicious activity" on network
Understood customer data not impacted; clients call for better communication
Trademark service provider Corsearch has suffered an outage on some of its services since Tuesday (23 November 2021), with the company revealing in an email it follows "suspicious activity" on its network servers that it is now investigating. Talking to WTR, the CEO of Corsearch says he "regrets the inconvenience" for its clients, some of which have complained of a lack of communication since the service blackout.
It is understood that multiple digital services offered by Corsearch went offline last Tuesday, including the company's trademark search, watching, and screening tools. Until Friday, Corsearch clients were in the dark about what had occurred (with one German brand protection firm presuming on Friday the multi-day blackout was due to 'maintenance').
On Friday, Corsearch sent a 'platform notice' email to clients explaining that its security monitoring service had "detected suspicious activity on a limited number of servers" on its network and "immediately reacted to contain the activity". The response included restricting access to Corsearch applications and moving its impacted IT systems offline. This action "was able to effectively stop the activity". Despite that, platforms remain offline as Corsearch works with third-party cybersecurity and forensic specialists to identify what applications are secure and what remains a potential risk. At present, the investigation suggests there is "no evidence" to indicate that customer data has been impacted, suggesting Corsearch clients do not need to take any data protection measures.
Today, it is understood that screening on the Corsearch platforms, non-US trademark search, and the Principium Domain Management portal all remain unavailable. Furthermore, Corsearch states that trademark watch notices "are not safe to deliver". Positively, it is understood that the brand protection and anti-piracy platforms have not been impacted and are fully functional, while Corsearch is offering a complimentary TrademarkNow login for all clients to conduct screening searches.
There is no estimated date given when normal services will resume. In comments to WTR, Corsearch CEO Satoru Ogawa says "we look forward to being fully operational soon", expanding: "Corsearch regrets the inconvenience to our customers by having to keep certain applications offline, but we have to operate with a principle of security first. Protecting our clients' data and IP is paramount to our values. Our investigation into this incident is ongoing as we continue to safeguard our network."
For Corsearch, a potential third-party server breach is a headache in a particularly busy year. In April, European private equity firm Astorg acquired Corsearch from Audax Private Equity, and a couple of months later, Corsearch announced the acquisition of online brand protection provider Incopro. That followed an acquisition spree over the past three years, including Yellow Brand Protection, Pointer Brand Protection, TrademarkNow, Marketly and Entura.
In the meantime, the company's thousands of clients will be waiting for services to resume. It is understood some clients have been concerned about 'why it took the company so long to put out an official communication' – indicating that transparency and more regular updates should be a priority going forward.