Corsearch-Incopro exclusive; social media best practices; behind the scenes at FSC; and much more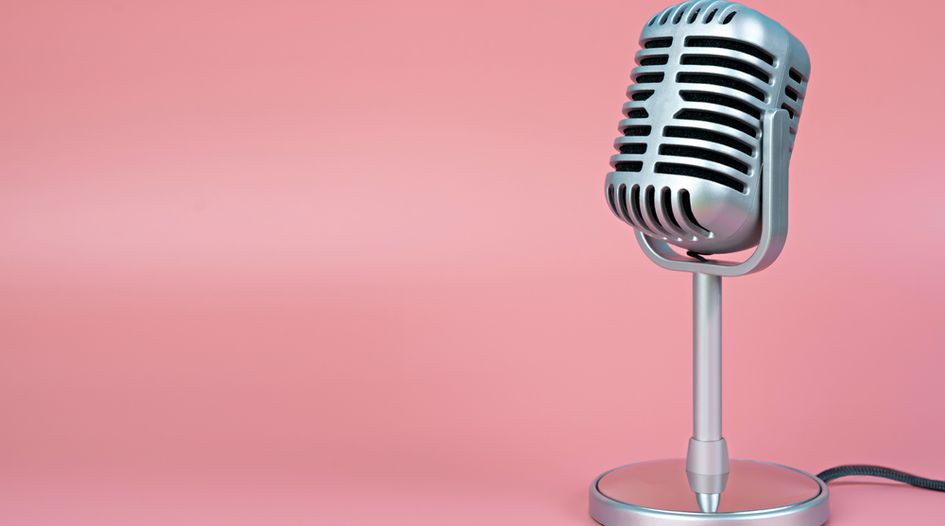 Everything we covered on WTR over the past seven days – and all you need to know from the world of trademarks to set yourself up for the start of another busy week.
WTR invites you to participate in its latest benchmarking survey, focused on online brand protection and the enforcement landscape. If you have five minutes, why not share with us your experiences over the past 12 months, as we consider how practice is evolving in response to emerging threats.
The Long Read
In an exclusive roundtable, we asked three leading IP offices how they are stepping up their diversity, sustainability and accessibility agendas. Read more
Monday 14 June
Ugreson Maistry, trademark and IP counsel at the Forest Stewardship Council, revealed how a hands-on approach helps the IP team push a sustainable brand message. Read more
We headed to South Africa in the latest instalment in our regular series on marketplaces around the globe that are reportedly notorious for being counterfeit havens. Read more
Legal experts explained why "the Second Circuit got it right" in reversing a Federal Trade Commission decision that held that a series of trademark agreements between online contact lens company 1-800 Contacts and its competitors focusing on keyword advertising restrained competition. Read more
Plus:
Tuesday 15 June
Tuesday's news round-up saw South Korea reporting record trademark applications, Selfridges for sale, Right Guard under new ownership, and much more. Read more
A groundbreaking new paper claimed that the USPTO has "no mandate" to cancel or refuse trademark protection through its lawful use requirement, with the author calling for the policy to be abolished. Read more
Plus:
Wednesday 16 June
Womble Bond Dickinson (US) LLP's Sarah Keefe and WBD Pride affinity group co-chairs Tara Cho and Kevin Hall shared their tips for building an inclusive work environment in an effort to make the legal profession a more equitable place for all. Read more
A new discussion paper from the European Observatory on Infringements of Intellectual Property Rights highlighted a number of good practices for social media companies to consider in the fight against fakes. Read more
Plus:
Thursday 17 June
With covid-19 restrictions varying massively between countries, Sri Lanka's National Intellectual Property Office issued a series of special contact telephone numbers, while the Slovenia IP Office resumed normal operations and the Polish Patent Office announced its upcoming 'Business Strengthened by Design - during COVID and post-COVID' conference. Read more
WTR spoke to IPSecure CEO and founder David Cooper to get the inside track on the pure software-as-a-service platform and how it positions brand protection as a profit centre. Read more
Plus:
Friday 18 June
In Friday's news digest, the UK Advertising Standards Authority began naming and shaming rule-breaking influencers, the UK Intellectual Property Office issued a Brexit deadline reminder, a US court dismissed claims of misuse of rapper Ice Cube's likeness, and much more. Read more
The first of a new WTR series revealed the key data points of major registers across Europe and North America. Read more
We sat down with CEOs Tobi Hartmann and Simon Baggs to learn more about Corsearch's acquisition of Incopro, including what it means for customers, future tech offerings and brand advocacy work. Read more
Plus:
Saturday 19 June
In our latest Saturday opinion column, we reflected on the relationship between brands and sports stars, after Cristiano Ronaldo's decision to remove two bottles of Coca-Cola from view during a press conference was linked with a $4 billion drop in the soft drink company's market value. Read more
WTR Special Report: The rise of mass filers and register clutter
In April we launched the first of our new WTR Special Reports, focusing on the rise of mass filers and their impact on the trademark ecosystem. Scrutinising the data behind the filing activities of Michael Gleissner, Ikuhiro Ueda and Chinese entities, we explored the real-world effects of these on brand protection and how rights holders and registries can mitigate their impact. Read more