Corsearch branches into anti-piracy; WTR reveals new panel-based research project; Apple tops Brand Finance intangible value report; and much more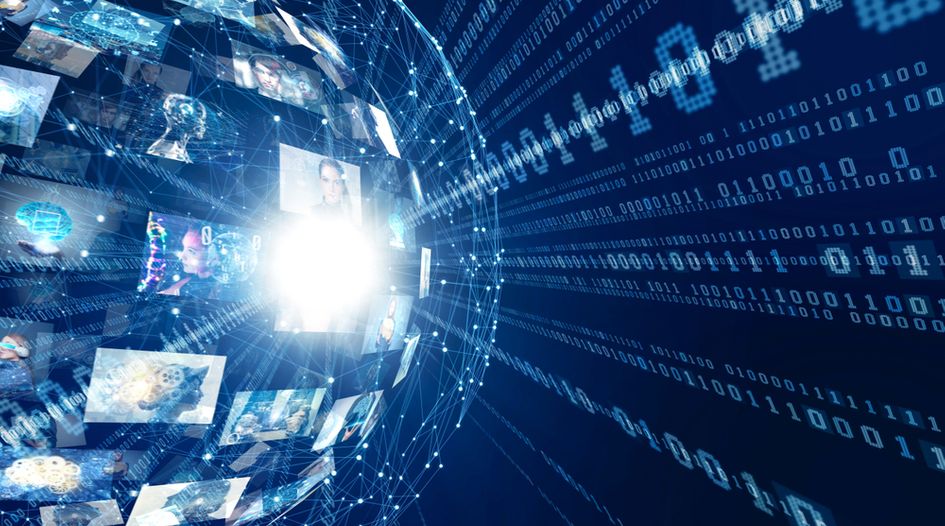 Everything we covered on WTR over the past seven days – and all you need to know from the world of trademarks to set yourself up for the start of another busy week.
Monday 19 October
We broke the news that Corsearch has acquired Marketly, integrating anti-piracy tools into brand protection offerings in another step by the service provider to broaden its scope beyond the trademark sphere. Read more
We reflected on Cristina Posa's fireside chat on the final day of WTR Connect, which delved into the Amazon Counterfeit Crimes Unit's mission, make-up and approach, explaining why "the more you go against networks, the bigger difference you make". Read more
WTR was pleased to announce the launch of a new research project that will track trademark trends and outlooks on a quarterly basis, providing brand professionals with unique insight direct from a panel of industry leaders. Read more
Our new research project revealed that the cyclical nature of IP financial planning means that the impact of the covid-19 pandemic on trademarks may not yet have been fully felt, with industry leaders citing budgets as the number one concern in the coming months. Read more
Plus:
Tuesday 20 October
In our Tuesday round-up, we looked at Microsoft's phishing problem, the co-founders of Sortify.tm naming and shaming a trademark squatter, the cloud gaming industry on the cusp of IP growth, and much more. Read more
In the latest in our series on IP innovation, the EUIPO shared the innovative digital tools and services that it has launched and is developing for the future. Read more

In the second part of our behind the scenes at the EUIPO, the office shared more of its value-add tools and services, how it is raising IP awareness and its plans for the future. Read more
Plus:
Wednesday 21 October
Industry leaders revealed that they expect work-life balance complaints in trademark teams to ease in the coming months. While seemingly positive, there were also warnings that this could be an ominous indicator of future unrest. Read more
This month saw the official launch of the Trademark Channel. WTR sat down with co-founder Relani Belous to get the inside track on the offering, which aims to take the trademark message to the masses. Read more
We examined why Indonesian marketplace Tokopedia is being criticised for a lack of engagement with rights holders and inconsistent action on counterfeit goods, with Incopro calling on brand owners to push for stronger anti-counterfeiting measures. Read more
Plus:
Thursday 22 October
The prospect of lower consumer engagement with brands in the coming months could have a significant impact on the work of trademark teams, as WTR's exclusive new research revealed. Read more
Brand Finance released its latest Global Intangible Finance Tracker report, with Apple, Amazon and Saudi Aramco overtaking last year's leader, Microsoft, on the list of companies boasting the highest level of intangible value. Read more
We examined the Jack Daniel's petition for a writ of certiorari at the US Supreme Court in a dog toy dispute, which could see the court once again weighing in on a case that reconsiders how free speech interplays with trademark rights. Read more
The German Patent and Trademark Office and the Japan Patent Office were the latest registries to implement new measures in response to the ongoing covid-19 pandemic. Read more
Plus:
Friday 23 October
Friday's news digest saw footballer Lionel Messi being granted a logo registration in Colombia, Amazon and J L Childress unsealing a jointly filed counterfeit lawsuit, the National Crime Prevention Council and the National Intellectual Property Rights Coordination Center teaming up to fight fake vapour products, and much more. Read more
As L'Oréal announces its new CEO, we took a closer look at the cosmetic titan's brand strategy, suggesting that while it may have stumbled during the pandemic, its forward-thinking approach to marketing and deep understanding of its namesake brands mean that recovery is inevitable. Read more
A spokesperson for Wish.com responded to complaints that the platform is taking an inconsistent approach to takedown requests, after information supplied to WTR suggested that its compliance rates were lower than those of other major e-commerce platforms. Read more
Plus:
Saturday 24 October
This week's delve into the trademark archive presented the key findings from a selection of exclusive research projects that WTR has undertaken in recent years, including The Gleissner Files, the world's most innovative IP offices and the "curious case of Ikuhiro Ueda". Read more
If you have five minutes to spare, why not submit your nomination for the WTR Industry Awards 2021 and next edition of WTR 300: The World's Leading Corporate Trademark Professionals? Click here to access our short survey form and ensure that your peers and colleagues receive the recognition that they deserve.