Corsearch and VerifyMe team up; Diageo adds brands; USPTO wins award – news digest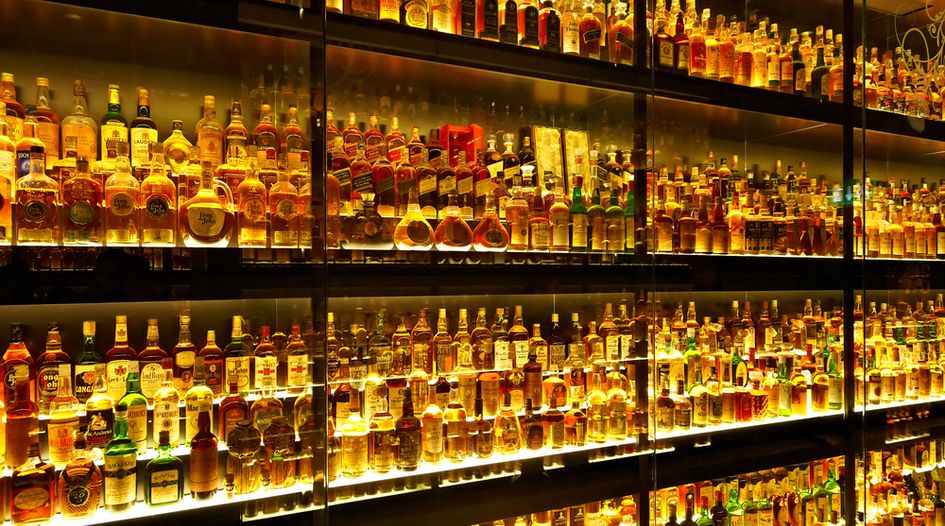 In our latest round-up, we look at a new anti-counterfeiting tie-up, the chairman of IPOS being conferred The Public Service Medal, Fat Brands' $25 million acquisition bid, a legal victory for Hindustan Unilever, and much more. Coverage this time from Bridget Diakun (BD), Trevor Little (TL) and Joyce Ng (JN).
Market radar:
Corsearch and VerifyMe team up to fight fakes – Digital technology solutions provider VerifyMe and Corsearch have unveiled a collaboration designed to support in the fight against counterfeiting and piracy. Corsearch has stepped up its brand protection activities following its acquisitions of Yellow Brand Protection and Pointer Brand Protection, and this latest tie-up will see it work with VerifyMe to develop and offer technologies and services to more effectively tackle unauthorised websites, infringing domains and the sale of counterfeit products. Corsearch CEO, Tobias Hartmann, stated: "As the e-commerce landscape grows ever more complex, brands are facing a wide range of new challenges that require integrated solutions from experts with a variety of specialisms. We believe that collaboration will play a huge role in solving these problems and restoring the rights of brand owners. At Corsearch we believe in a 'stronger together' mentality, and this is another example of that." (TL)
Fat Brands Inc to buy Johnny Rocket for $25 million – Fat Brands Inc, the owner of Fatburger, has agreed to buy burger chain Johnny Rockets for $25 million, according to The Wall Street Journal. The company is betting that casual-dining will bounce back after coming to a grinding halt during the height of the coronavirus pandemic. It is now taking the opportunity to consolidate restaurant chains with similar concepts, and Fat Brands is reportedly considering bringing more brands into its fold. (BD)
Diageo adds more premium liquor brands to its stockpile – Diageo has struck a deal to buy Davos Brands, a New-York based distributor and producer of liquors including Aviation American Gin, which is partly owned by actor Ryan Reynolds. The liquor giant has agreed to make an initial payment of $335 million, and has also signed onto a further potential consideration of as much as $275 million depending on the performance of the products over the next decade. The deal is set to close by the end of this year. Reynolds, who advertises the Aviation product, will retain a continuing interest in the brand after the sale. This is not the first time that Diageo has teamed up with celebrities to sell premium drinks. In 2007 the company worked with Sean 'Diddy' Combs on Ciroc vodka, and in 2017 it purchased the tequila brand Casamigos, which was co-founded by George Clooney. Other brands that Diageo will gain from the Davos tie-up are Astral Tequila, Sombra Mezcal and TYKU Sake. (BD) 
SAIP signs cooperation agreement – In June we reported on a Saudi Authority for Intellectual Property (SAIP) crackdown that resulted in the identification of 231 websites that violated intellectual property law by illegally streaming movies and sports. The move came following a WTO panel report in a case centred on illegal sports streaming and brought by Qatar (Saudi Arabia — Measures concerning the Protection of Intellectual Property Rights (DS567)). That report sparked a war of words between Saudi Arabia and Qatar, the latter accusing  Saudi Arabia of making a number of "blatantly false assertions" about the findings of the WTO report in a bid to "spread disinformation and obscure the truth". However, this week Saudi Arabia stepped up its IP enforcement efforts, with the Saudi Authority for Intellectual Property signing a joint work programme with the General Commission for Audiovisual Media. The programme aims to set a general framework for cooperation activities between the two parties in the enforcement of IP rights in the Kingdom, in addition to the sharing of information and training regarding Intellectual property rights. (TL)
Legal radar:
Hindustan Unilever prevails against Emami over 'Glow & Handsome' trademark – Last month, WTR reported that the Bombay High Court directed Emami, an Indian FMCG, to give Hindustan Unilever (HUL) seven days of prior notice before initiating legal proceedings over the trademark GLOW & HANDSOME. This week, the Court directed Emami to not use the trademark until further orders. "It is sufficient to note at this early prima facie stage that the plaintiff (HUL) is a prior adopter and user of the mark", having already launched goods bearing the mark, whereas Emami is "admittedly at the stage of adopting 'a process of launching' its goods", writes Justice Gupte. Emami has also initiated a separate suit against HUL for a perpetual injunction against using the GLOW & HANDSOME trademark. (JN)
Office radar:
(For more of the latest coronavirus-related updates from national IP offices, please read our dedicated article which is being continuously updated) 
USPTO gets CEAR recognition (again) – The Association of Government Accountants (AGA) has recognised the USPTO with the 'Certificate of Excellence in Accountability Reporting (CEAR)' award for its FY 2019 Performance and Accountability Report. The CEAR award recognises federal government agencies whose annual financial reports demonstrate the highest standards of accountability and transparency in communicating results. The announcement was made via a virtual ceremony and means that the USPTO has now received this award for 18 consecutive years. In addition, the AGA recognized the USPTO with a 'Best in Class Award for Proactive Financial Management Support for Mission Continuity and Accountability'. The award is given to one agency that demonstrates its use of financial information to drive and support mission accomplishment. This is the first year the AGA has an agency with this award. Perhaps this is the start of a new 18 year run? (TL)
IP Australia highlights danger posed by scams – IP Australia has marked Scams Awareness Week by partnering with a number of Australian Government agencies and businesses to bring light on how to protect personal information and prevent identity crime – with resources made available on the Scamwatch website. The office notes: "As scammers become smarter and we continue to do more things online it's important to understand how you can identify, protect from and report scams so others don't fall victim." That is certainly true with respect to trademark solicitation scams, which seem to raise their heads on a seemingly weekly basis. (TL)
IPOS chair awarded medal – Dr Stanley Lai, chairman of the Intellectual Property Office of Singapore, has been conferred The Public Service Medal at this year's Singapore National Day Awards. The award recognises his contributions at the office. The Public Service Medal (Pingat Bakti Masyarakat) was instituted in 1973 and is awarded to persons who have rendered commendable public service in Singapore or for achievements in the field of arts and letters, sports, the sciences, business, the professions and the labour movement. (TL)
ONAPI head takes office – This week Salvador Ramos took office as the new general director of the National Industrial Property Office (ONAPI) of the Dominican Republic. On taking office, Ramos thanked the country's president, Luis Abinader, for the trust placed in him and promised to continue working for the development of the institution. (TL)
Domain Radar:
Amazon v ACTO returns for another round – Over on Domain Incite, Kevin Murphy reports that the eight South American nations of the Amazon region are demanding that tech giant Amazon blocks more domain names in the '.amazon' gTLD. The TLD was recently delegated, drawing an eight-year battle over the string, which the government's objected to because it uses a geographic name. As part of its public interest commitments Amazon made a number of concessions to to Amazon Cooperation Treaty Organization (ACTO) member states, including the opportunity to block from all use up to 1,500 domain names in each TLD that have a primary and well-recognised significance to the culture and heritage of the Amazonia region. In a letter to ICANN obtained by Murphy, however, the organisation argues that the concessions are "insufficient to ensure respect for the historic and cultural heritage of the Amazon region" and calling for the list of protected domains to be expanded to include the names of cities, villages, mountains, rivers, animals, plants, food and other expressions of the Amazon biome, biodiversity, folklore and culture. Just when the dispute between the parties appeared over, it looks set to flare up again. (TL)
ICANN unveils MEA MD – The Internet Corporation for Assigned Names and Numbers (ICANN) has announced that Baher Esmat has been appointed managing director for the Middle East and Africa (MEA) office in Istanbul, Turkey. Esmat is taking on this responsibility in addition to his role as vice president, stakeholder engagement, middle east, which he has held since 2012. Esmat joined ICANN in 2006 and during his tenure has led the organisation's engagement efforts in the Middle East and overseen the development of regional engagement plans. In this new role, he will be responsible for the day-to-day management of the regional office in Istanbul and will work with its functional teams to facilitate engagement and outreach activities in the region, ensuring that the office serves the MEA region needs in alignment with ICANN's 2021-2025 strategic plan. (TL)
On the move: 
Barnes and Thornburg adds IP partner to Chicago office – Barnes & Thornburg has appointed Darrick Hooker to its intellectual property department in Chicago, the fourth partner addition in the office's intellectual property department this year. Hooker's practice focuses on patents, but he also handles trade secret, trademark, copyright and entertainment matters. He is an experienced counselor and litigator and is also well versed in transactions. Hooker works across industry, working with clients from medical device, pharmaceutical, healthcare, computer software, chemicals, mechanical devices, industrial, renewable energy, utility, mechanical engineering and transportation sectors. (BD)
Steve Borgman leaves Vinson & Elkins for Kilpatrick – Kilpatrick Townsend & Stockton has announced the hire of Steve Borgman, who joins the firm in Houston as a partner within the mechanical and medical devices team in the intellectual property department. Borgman formerly practiced at Vinson & Elkins. He handles a range of intellectual property litigation matters including patent, trademarks, copyrights and trade secrets. Borgman also counsels clients on patent prosecution as well as trademark and copyright matters. (BD) 
Armstrong Teasdale boosts Denver IP practice – Carla J Baumel has joined Armstrong Teasdale as an associate within the firm's Denver intellectual property team. Baumel's practice focuses on patent litigation and counseling. (BD)
Senior IP team leaves Bereskin & Parr for Marks & Clerk – Marks & Clerk Canada has announced the hire of Jonathan Colombo, Catherine Lovrics and Amrita V Singh, all former senior members of Bereskin & Parr. Colombo, a trademark litigator, has become managing partner at Marks & Clerk. Lovrics and Singh have both joined the group as partners. The former is a copyright and trademark strategist who will be leading the firm's copyright and digital groups. Lovrics led the copyright and digital media group, and co-led the privacy, cybersecurity and data protection practice group at Bereskin & Parr. Singh is an experienced litigator who handles the spectrum of IP issues. She represents clients from a variety of industries including leisure, hospitality, chemicals, architectural and construction, pharmaceuticals and cosmetics. (BD)
And finally... 
How WTR is connecting trademark leaders this October – WTR recently unveiled the first  participants for WTR Connect, a series of high-level online events taking place across two weeks in October. Experts from companies including Abercrombie & Fitch, Burberry, Novartis, Starbucks, Under Armour and Walmart joining the roster, with Christian Archambeau, executive director at the EUIPO, confirmed to deliver a keynote. The ground-breaking digital concept offers a series of individual interactive digital sessions organised around major themes. Comprised of a series of hubs, each session is designed to facilitate discussion, benchmarking and the sharing of best practice around key topic areas and challenges facing trademark and brand leaders. Each day will start with a keynote address from a major industry figure. This will be followed by live breakout discussions lasting for a maximum of 60 minutes. These will be in a variety of formats including masterclasses, open discussion forums, solution rooms and closed-door, invite-only boardrooms. To find out more and to secure your place at WTR Connect, click here.