"Consolidation is powerful" – no slowdown in takeovers expected in IP service providers sector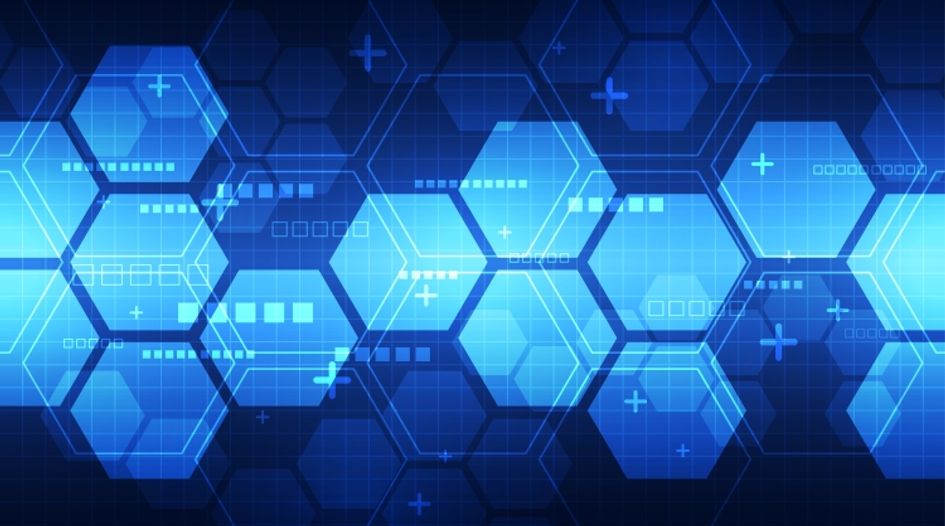 Non-legal trademark services providers polled to obtain industry predictions
The management and aggregation of big data will be an ongoing challenge for providers
Blockchain IP solutions could prove to be a disruptor in the space
The non-legal trademark services industry has been the focus of increased investment and M&A activity in recent years. In 2017 CPA Global was purchased by Leonard Green & Partners for a reported $3.1 billion. Just a year before Thomson Reuters had sold its IP business, including CompuMark, to Onex and Baring Private Equity Asia for $3.55 billion, and only months later Wolters Kluwer sold Corsearch to Audax Group in a $140 million deal. Aside from the penetration of private equity companies, there has also been an uptick in M&A activity. Alongside these deals, companies in the sector have also snapped up other players. For instance, just recently Clarivate Analytics purchased AI tech company TrademarkVision and Corsearch moved to acquire online anti-counterfeiting technology company Yellow Brand Protection, an online anti-counterfeiting technology company.
In terms of data and offerings, there is plenty of opportunity for development in the space as resources continue to grow for data providers. However, as data is growing at an exponential rate, companies are also increasingly looking for new ways to manage the influx of information. At this year's INTA conference, we spoke with a number of industry leaders to get their insights into how they think the market will develop, asking whether they see consolidation or collaboration as the future trend in the services market.
Vincent Brault, SVP, Product and Innovation at Anaqua:
"Yes and yes to both. Consolidation has been clearly happening. At Anaqua our clients have wanted more and more services. There are a lot of synergies between service providers and IP management, and this collaboration and the interface between the two is very valuable. What it comes down to is that it's easier to own a company rather than to partner, its simpler. Clients are looking for a one-stop shop, so in this way consolidation is powerful. Ultimately if you need a service that is close to home then an acquisition is the route to go. If you are unable to have or obtain the services you need, then it is better to partner, and this synergistic approach is more strategic. Managing data and services is an unstoppable force which will definitely bring more consolidation, particularly with so many smaller IP companies."
Nick March, IP Business Development Manager at WebTMS:
"Yes there is a distinct pattern of consolidation, we can see it with Corsearch's purchase of Yellow Brand Protection - it's the big companies which are merging. The reason why is because they have deep pockets and are able to buy out others. But there is definitely room for both consolidation and collaboration. For example, we work with both TrademarkNow and CompuMark. It enhances our features for users and is ultimately mutually beneficial. Our clients are able to see the data from CompuMark, and in this way it is excellent exposure for the company. One thing that we work on, which is of growing importance, is to get official data and make full records of the data for clients.  We are able to audit records against official data, and this is a powerful tool. It is a very resource heavy, time consuming task, which is why we work on it together, and in doing so we are able to highlight the discrepancies to the client."  
Anthony Brennand, Director of Innovation at CPA Global:
"The first thing to note is that data aggregation is generic and comes with very heavy costs, so consolidation is seen as a way to lower these operational costs. However, overall, the magic of what we do is on top of the algorithm, and how this data is interpreted. Providers really differentiate themselves through the analytics they offer, and other things like user experience. Something very interesting to keep an eye on is the use of blockchain, which is looking to create a single source of truth for IP data. Blockchain could be a game changer for collecting data, and there is a potential threat to traditional data providers, who in response will use acquisitions to mitigate the risk they pose. While this will take years to perfect it is a real solution. Blockchain is undoubtedly a disruptor, but it is really important to realise that not everything that claims to be blockchain is, and it is not always applicable. It will take years to perfect blockchain's technology, but it will be important for providers to monitor investment in the space as there will be a lot of activity here in the near future."
Robert Reading, Director of Custom and Managed Solutions at CompuMark:
"On the one hand access to data and technology means the barriers to entry for new players are lower now than they have been in the past. However, on the other hand the IP industry has been a target for private equity investment in recent years. I would think on balance that the trend will be towards further consolidation for the next couple of years."
Charles Hill, Head of Product at TrademarkNow:
"There's certainly a lot of consolidation happening this year in IP market, thanks to both demand and supply side pressures.  On the demand side, it's difficult and expensive for lawyers to assess so many new and related technology platforms in proper detail, and to change the way they work in order to adopt the ones they want piecemeal.  And on the supply side, there are plenty of private equity-backed players who are active and looking for faster growth.  So we'd predict that more collaboration and consolidation are probably inevitable in our space."
Stephen Stolfi, Chief Commercial Officer at Corsearch:
"Our aim Is to deliver world class capabilities to our customers partnering to improve everything we do for them. We invest in acquisitions and partnerships to provide our customers with new products and to make their job easier in an increasingly complex environment. Consolidation and collaboration are both necessary and important in our mission to transform Corsearch."
Data is continuously growing, and as it does new ways of tackling and managing this information are being developed. We will likely see both consolidation and collaboration within the space as the major players attempt to complement their own offerings and expand into growing areas.