Concern grows over low-cost trademark agencies in wake of USPTO fraud case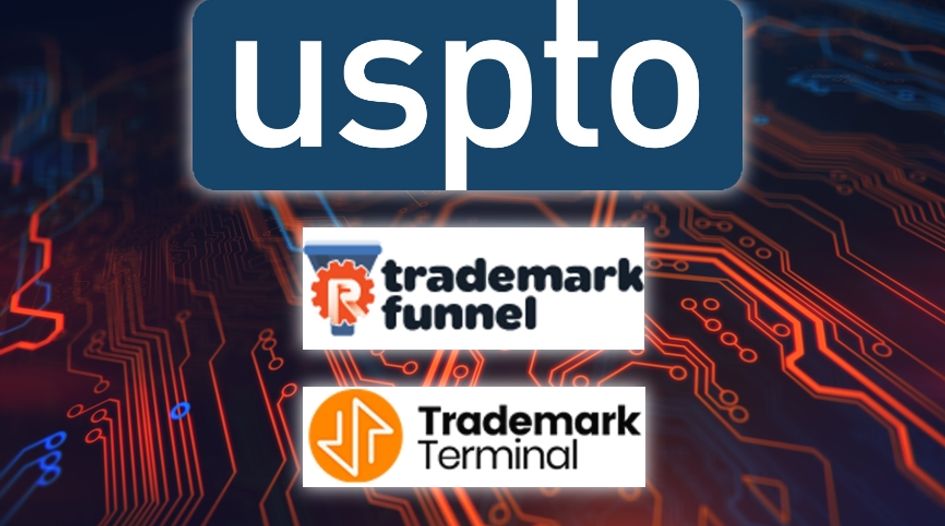 WTR reports on Pakistan criminal case involving money laundering and fraud
Evidence suggests link with additional trademark filing platforms
Expert urges more to help applicants that unwittingly hire fraudulent agencies
Earlier today we reported on "the biggest money laundering case in the history of Pakistan", which has seen local authorities arrest the CEO of Digitonics Lab, as well as a number of other individuals, who are charged with allegedly operating over 200 fraudulent websites, including low-cost trademark filing platforms. New evidence suggests that other platforms could be linked to the organisation, which in total have filed thousands of trademark applications at the USPTO over the past 12 months.
Earlier this month, WTR reported on concerns over the filing agency Trademark Terminal and a range of seemingly related entities including Trademark Axis, Trademark Falcon, Trademark Regal and – as mentioned in the Pakistan government's Federal Investigation Agency (FIA) report – Trademark Funnel. The report revealed "unusual behaviour" relating to applications filed by the agencies and dozens of negative reviews from customers, who described actions that closely match claims made in the FIA report (eg, unexpected fees and users being subsequently ignored by agents).
While Trademark Funnel is the only entity in our previous article listed by the FIA, WTR has uncovered evidence suggesting that it is linked to the main entity in our report, Trademark Terminal.
Data analysis finds that Trademark Funnel is the representative on 11 applications filed at the USPTO between 3 December 2020 and 4 January 2021. Most of those applications list two email addresses for correspondence information: '[email protected]' and '[email protected]'. However, three applications (available here, here and here) depict '[email protected]' alongside the '[email protected]' address. Furthermore, the FIA has discovered three similar web domains to 'trademarkterminal.com' owned by Digitonics Lab: 'websiteterminal.com', 'logoterminal.com' and 'designsterminal.com'.
The combination of these factors, plus the fact that all the other entities we looked at (Trademark Axis, Trademark Falcon and Trademark Regal) have used the same phone number on US applications as Trademark Terminal and the striking similarities of the various websites and pricing (comparison),  suggests that these five platforms are operated by a single entity.
WTR reached out to Trademark Terminal for comment and clarification. In a live chat, when asked about the possible connection, a representative stated: "no link and good luck ;)". We were then blocked from the company's chat function, while calls to its telephone contact number went unanswered.
Scale of the low-cost filers
Regardless of any link, the sheer scale of the trademark filing operation operated by the five entities mentioned above is significant. Data collated by WTR and The Ideas Law Firm (which can be viewed in full here) reveals over 3,700 trademarks filed at the USPTO since mid-2019, with the vast majority filed in the past 12 months. The biggest entity by filing volume is Trademark Terminal (with 2,694 applications since May 2019), followed by Trademark Falcon (694 since August 2020), Trademark Regal (408 since September 2020), Trademark Axis (60 since December 2020) and Trademark Funnel (11 since December 2020). Four of the entities appear to be the representative on trademark applications filed in the past week.
So far, of the more than 3,700 trademark applications filed, only 59 have reached registration. One reason for this is that the entities omit the contact details of their customers on applications – instead including a generic email (eg, '[email protected]') as the applicant's personal email and the platform's own phone number (typically 323 538 6018) as the applicant's. Due to the USPTO's requirement that all trademark applications include the applicant's own personal email address, nearly all such filings are receiving initial refusals on that basis. Despite examining attorneys requesting the applicant's personal email in the office action, entity representatives appear to ignore the request in follow-up responses, leading to final refusals in a number of cases.
Talking to WTR, The Ideas Law Firm managing partner Ryan Bethell says that the strategy to omit client contact information could make it difficult to inform them of problems with their applications. "For the most part, people that used these websites didn't know better," he explains. "They saw that they were the cheapest and believed the claims on the websites. They have probably seen similar services like LegalZoom and Trademark Engine, and chose the one that looked similar [Trademark Funnel uses a logo similar to Trademark Engine] but is the cheapest. It makes sense."
Given the above, combined with the negative customer reviews of such platforms, Bethell is calling for action to be taken to minimise the impact of low-cost filing offerings on applicants, particularly in instances where services are being misrepresented or mistakes not rectified. The first action that the USPTO must take where platforms are regarded as misrepresenting clients is informing the Federal Trade Commission to get any related websites shut down through the registrar. "That would be the most complete measure in the short term; it wouldn't prevent another entity being created, but it would at least stop the websites that we already know exist."
In terms of protecting customers, Bethell suggests that Google has a role to play, especially where questionable claims are made by platforms in their advertising. One way that online filing entities are able to attract thousands of customers is by aggressively bidding on ad words on the search engine, he notes. An example of the type of advert is seen in the below Trademark Falcon ad, which includes the spurious claims that it had "500,000+ trademarks filed" and is "recommended by USPTO". At certain points in the past couple of months, Bethell says, up to three of the entities had ads running on trademark-related keywords on Google at the same time (click for example screenshot).
Aside from looking at how online platforms are targeting customers, Bethell suggests that, where applicants have suffered refusals but may not know it, the USPTO could take measures to protect the victims. "Something needs to be done," he explains. "I think the USPTO should consider dedicating a couple of hundred man hours to try and locate email addresses for these clients (using the name and address on the applications), send them a letter to the address on file (or an email if it can be found), and grant them an additional six months to respond to the issues in the first office action. This would give them time to find proper legal counsel, allow them to keep their filing date, but suspend the applications for a period of time to give them a chance to revive the applications. However, such action would require a high-level decision to make that sort of exception. They did it for covid-19, of course, but that potentially affected a significant proportion of users. In my view, this is large enough in scale to warrant such actions."
Bethell suggests that the office goes further in a bid to oversee mass filers. "From a technological standpoint, you already need to login to the USPTO to file anything on TEAS. The office should consider creating individual and representative accounts, and adding a verification step for representatives (eg, an ID and a bar card) to verify they are licensed attorneys. Individual accounts could still file trademarks, just limit how many owners they can file for. Such a move would add accountability for the accounts that file the bulk of trademark applications. As soon as you do that, if an account is found to be doing something unscrupulous, at the very least the USPTO would have a name."
Of course, such a move would require debate and discussion – especially around unintended consequences. But it is clear, Bethell concludes, that the trademark office needs to make some bold moves to ensure that applicants have a higher degree of protection. "This campaign has been damaging to a large segment of trademark industry practitioners – especially in terms of industry reputation. At the registry, examination times will be ballooning because of spurious filings; it is overloading them. It is also driving up client acquisition costs, harming the public, and harming the industry as a whole. There are plenty of reasons why this matters, so everyone needs to sit up and take notice."
In response to today's investigation, a USPTO spokesperson said: "The USPTO takes the issues described in this article very seriously and has alerted the appropriate law enforcement authorities to investigate this matter. Protecting stakeholders and the public from fraudulent activity is a priority of the USPTO, and we are working to identify any applicants who may have been affected."
WTR has contacted the FIA for further details on the trademark operations of Digitonics Lab.
To view the full list of USPTO trademark applications linked to Trademark Terminal, Trademark Regal, Trademark Axis, Trademark Falcon, Trademark Funnel and USPTO Trademarks, click here.
If you have been impacted by any of the issues raised in this article, contact senior reporter Tim Lince.