Colin Caterpillar trademark spat; infamous wine counterfeiter deported; Dole brand expansion – news digest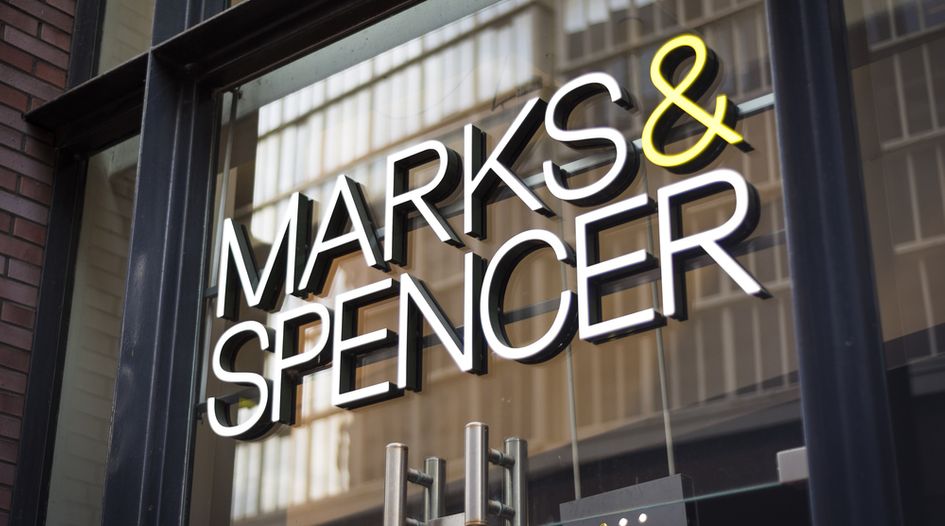 Every Tuesday and Friday, WTR presents a round-up of news, developments and insights from across the trademark sphere. In our latest round-up, we look at Brainbase expanding its customer base, a new report that finds consumers trust tightly spaced logos, the Brazilian trademark office opening a public consultation on position marks, and much more. Coverage this time from Victoria Arnold (VA), Bridget Diakun (BD), Tim Lince (TJL) and Trevor Little (TL).
Market radar:
Ghanaian basket and hat weavers attend virtual GI training session – Local basket and hat weavers are being trained on the registration of geographical indications (GIs) in Ghana as part of ongoing efforts to enhance their economic fortunes, according to local news outlets. Organised by the Swiss Federal Institute of Intellectual Property in partnership with the Ministry of Trade and the Ministry of Justice, the recent training was hosted virtually and included participants from various industries, including leaders of the basket and hat weavers associations in Bolgatanga, as well as shea butter and sugarloaf pineapple producers. Speaking in an interview with the Ghana News Agency, John Akaribo, the Upper East Region spokesperson for the basket weavers association, said that the training aimed to help local producers develop a roadmap to registering their GIs, in order to protect and enforce their IP rights against similar machine-made products and safeguard customers from substandard goods. Akaribo called on the government for further support in protecting an industry that has served as the source of livelihood for many indigenous people. (VA)
US wine brands wave goodbye to infamous counterfeiter – US Immigration and Customs Enforcement (ICE) has deported an Indonesian man convicted of selling millions of dollars in counterfeit wine over the past decade. Rudy Kurniawan had been granted voluntary departure from the United States in 2003 but failed to leave the country. In 2012 a counterfeit assembly line was uncovered in his home, including counterfeit labels of some of the world's rarest wines, custom stamps and rare French wax used to seal bottles. In 2013 he was found guilty of fraud and sentenced to 10 years' imprisonment. Having been handed over to ICE last year, prestigious wine makers can breathe a sigh of relief knowing that the star of the Netflix documentary Sour Grapes will no longer be flooding the US market with fake vintage products. (VA)
Brainbase expands customer base – IP management software company Brainbase has announced two new customer additions: Chefclub, a digital cooking brand based in Paris with 100 million followers around the world, and Moose Toys, makers of products such as Squeakee the Balloon Dog, Bluey and Heroes of Goo Jit Zu. The two will be using the Brainbase Assist IP licensing platform to streamline and manage their global licensing businesses. "Chefclub and Moose Toys are two of the most celebrated companies in the licensing industry as of recent and we're ecstatic to be working with them," stated Ted Larkins, head of global licensing at Brainbase. "Our platform and technology will function perfectly to support their globally-recognized intellectual property and rapidly growing consumer products businesses." Marie-Laure Marchand, senior vice president global consumer products and business development at Chefclub, explained: "We have decided to work with Brainbase as the platform is so user friendly. As a start-up, we were looking for a system that could regroup all the key licensing phases, from contracting to royalty reporting as well as product approvals. Brainbase had the solution to all our requirements." (TL)
Brand radar:
Dr Seuss to celebrate The Lorax with eco-friendly products – Dr Seuss Enterprises is combining celebrations of Earth Day and the 50th anniversary of The Lorax with a line-up of sustainable brand partnerships, reports License Global. The company has gone all out with a range of eco-friendly products including apparel, publishing and pet toys. It has struck partnerships with Tentree, Random House Children's Books and BARK. Barnes & Noble has launched a programme with One Tree Planted to mark the occasion and will donate $1 to One Tree Planted for every The Lorax book purchased this month. Susan Brandt, president of Dr Seuss Enterprises, said: "We are proud to celebrate the 50th anniversary of the book in 2021 and further encourage our readers to speak out and make change in our world. This year we are partnering with a wide range of brands, such as Tentree, Barkbox and more, to create sustainable products that will continue spreading The Lorax's message." (BD)
Berlin Brands Group to accelerate acquisitions with new financing – This week Berlin Brands Group (BBG) – a German e-commerce company that creates and acquires online retail brands – announced $240 million debt financing, which it intends to use to boost global acquisitions, reports Crunchbase. The company currently sells over 3,700 products through 14 of its own brands in 28 countries and through 100 channels, according to BBG CEO Peter Chaljawski. "We made our first acquisition in December 2020, and plan to accelerate acquisitions to one per week," Chaljawski said. "As of today, we have acquired 20 brands and are targeting the US market. It is not a new market for us, but it is for acquisitions. Amazon has such a big share in the US, whereas in Europe it is fragmented, so we will offer value to US companies by bringing them into the European market." BBG will be focusing on acquiring US direct-to-consumer (DTC) brands, mostly on Amazon, that are generating revenue between $1 million and $100 million. Often referred to as roll-up companies or aggregators, companies like BBG target high-growth private labels and DTC brands that sell on platforms such as Amazon and Shopify and then use their resources to raise the brands "to the next level". According to Crunchbase, companies of this kind have raised just over $2.4 billion in known venture capital funding. (BD)
Dole partners with Beanstalk licensing agency – Dole has entered a partnership with Beanstalk to extend its brand into new licensed food categories, according to License Global. Categories up for licensing include plant-based novelties and desserts, herbs, salad dressings, sauces and marinades, baked goods and snacks. "We are delighted to work with Dole, a trusted global leader in fresh produce," says Allison Ames, president and chief executive officer of Beanstalk. "Dole's relevance to consumers is more meaningful today than ever. With the continuing and growing trend toward healthier, fresh and plant-based foods, new Dole-branded licensed products will provide delicious options to support consumers' better-for-you dietary choices and healthier lifestyles." (BD)
Eco-friendly cleaning start-up teams up with Target – Grove Collaborative, a cleaning start-up valued above $1 billion, has struck a deal with Target to sell its products at the chain nationwide, according to Bloomberg. This is the first time that Grove has expanded into bricks-and-mortar retail and will be a "big test of the five-year-old brand's appeal", as well as an indication of what to expect ahead of an initial public offering. (BD)
New report reveals consumers trust tightly spaced logos – A new report, entitled "Safe Together, Vulnerable Apart: How Interstitial Space in Text Logos Impacts Brand Attitudes in Tight versus Loose Cultures", has found that consumers interpret compact brand logos (ie, those that limit the space between letters and images) as a signal of a more reliable, secure and trustworthy brand. The research, conducted by Henrik Hagtvedt, associate professor of marketing at Boston College's Carroll School of Management, and Tanvi Gupta, a faculty member at the Indian Institute of Management Udaipur, analysed data from 17,000 consumers rating almost 630 brands to determine how typography – specifically tracking, or the spacing between letters in a word – can influence consumer interpretations of brand logos. Overall, the study found that compact logos, where tight tracking leaves less space, encouraged favourable brand attitudes when compared to loose logos, where the tracking creates a more spacious appearance. Taking into account cultural factors and geographies, as well as the impact of the covid-19 pandemic, where social distancing measures have put a new emphasis on space, the research provides practical tips to brands owners looking to present their products as safe and dependable at a time of heightened consumer concern. (VA)
Legal radar:
Colin and Cuthbert square off in caterpillar cake trademark spat – This week, UK media outlets were abuzz with the news that British multinational retailer Marks & Spencer had initiated legal action against supermarket chain Aldi, arguing that the latter's Cuthbert the Caterpillar cake infringes its Colin the Caterpillar trademark. The BBC reports that M&S wants Aldi to remove the product from sale and agree not to sell any similar products in future. The retailer boasts three trademarks relating to Colin and argues that Colin has acquired and retains an enhanced distinctive character and reputation. A spokesperson told the outlet: "Because we know the M&S brand is special to our customers and they expect only the very best from us, love and care goes into every M&S product on our shelves. So we want to protect Colin." As an added dimension, Mark Caddle, partner and trademark attorney at European IP firm Withers & Rogers, notes: "Colin the Caterpillar is linked to the retailer's 12-year tie up with Macmillan Cancer Support, and 10% from the sale of each cake goes to the charity. By taking this legal action, M&S is seeking to protect its own revenues and those of its charitable partner. Colin the Caterpillar has been very popular in the UK market, which could aid M&S' case. The High Court's decision will rest on whether it thinks Cuthbert is too close to M&S' branding and whether Aldi is seeking to benefit commercially by bringing a confusingly similar product to market. This will be an interesting case to watch – the battle of the caterpillars." (TL)
Office radar:
(For more of the latest coronavirus-related updates from national IP offices, please read our dedicated article which is being continuously updated.)
Common Communication published – The EUIPO has announced that the Common Communication document, which includes the CP11 Common Practice on 'New types of marks: Examination of formal requirements and grounds for refusal' (which was adopted by the Management Board by written procedure in October 2020) and complementary information (eg, the implementation dates for each participating office and the proceedings through which it will be implemented) was published simultaneously on the websites of the IP offices of the European Union on 14 April 2021. The publication is also available on the EUIPN website in all EU languages. An EUIPO notice explains that the CP11 Common Practice delivers a set of general principles and examples on the examination of formal requirements and grounds for refusal and/or invalidity regarding sound, motion, multimedia and hologram marks, as well as the new ways of representing them. (TL)
Brazilian IP office opens public consultation on position marks – The Brazilian Trademark Office (BPTO) has opened a public consultation regarding the examination (and subsequent registration) of position trademarks. According to law firm Montaury Pimenta, Machado & Vieira de Mello, the consultation is seeking insights to help draft guidelines for examining applications for registration of position marks. "As a matter of fact our courts have been recognizing position marks, so this initiative would reflect the development of our IP system," says the firm in a Lexology article. Interested parties have a period of 30 days to send suggestions. (TJL)
Paraguay and Ecuador IP offices pledge cooperation – The IP offices of Ecuador and Paraguay (DINAPI) have signed a memorandum of understanding with a focus on "establishing a global or flexible mechanism that allows the parties to establish shared objectives in order to strengthen cooperative relations in IP, to support bilateral economic relations and technology exchange". (TJL)
In memoriam:
Maia Jincharadze – The Georgian National Intellectual Property Center (Sakpatenti) has expressed its "deepest condolences" on the death of one of its longest serving employees, Maia Jincharadze. Jincharadze worked at the agency's finance department for 27 years and was lauded for her "kindness, attention and boundless care for people". In further comments, a Sakpatenti spokesperson said: "She always expressed warmth and support to colleagues, acted unhesitatingly in business relationships, treated her duties with high professionalism and great responsibility, and created a comfortable working environment based on mutual respect. She was always cheerful, smiling and full of kindness, and is an immeasurable loss for family, relatives and Sakpatenti."
And finally...
WTR launches major new Special Report series – Whether they are specific individuals or particular jurisdictions, the rise to prominence of mass filers over the past few years has had a significant impact on the trademark landscape. For the first of our new quarterly Special Reports, WTR has taken a deep dive into the data behind the trend, charting the rise of mass filers, analysing their activity, investigating the real-world effect that they are having and, crucially, exploring how rights holders and registries can mitigate their impact on brand development and protection efforts. The report is the first of a new series of quarterly offerings, which will deliver an in-depth exploration of a key theme or topic, with practical takeaways and unique insights. The full report is available exclusively to WTR subscribers here, and in the WTR Report Centre.