Cointreau sues cannabis company; Amazon TLDs go live; Malta joins IP Register in Blockchain – news digest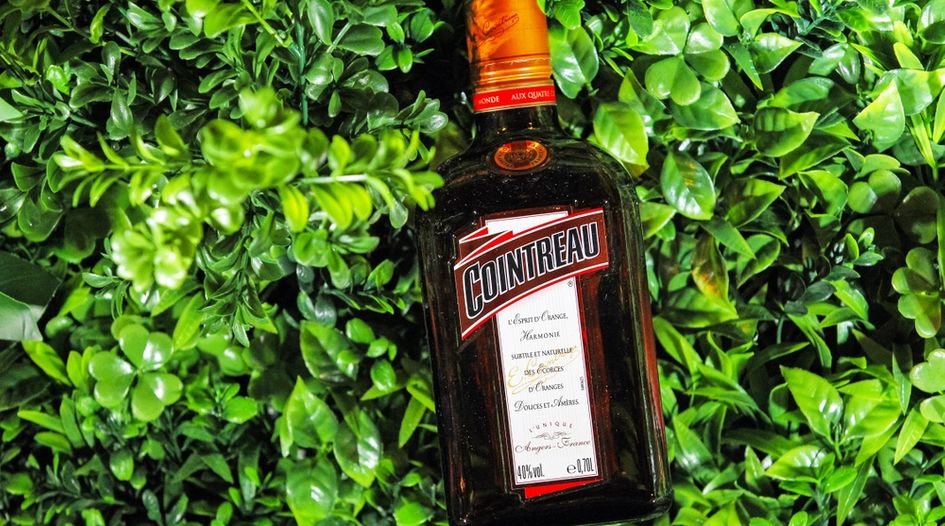 Every Tuesday and Friday, WTR presents a round-up of news, developments and insights from across the trademark sphere. In our latest round-up, we look at Australia reflecting on a decade of plain packaging, Shamrock eying an entertainment IP move, Amul's first foreign ruling leading to Canadian registration, and much more. Coverage this time from Victoria Arnold (VA), Bridget Diakun (BD), Tim Lince (TJL) and Trevor Little (TL).
Market radar:
Shamrock eyes entertainment IP moves after funding round closes – Shamrock Capital has announced the final closing of a $196 million fund focused on originating loan structures to entertainment IP owners. The fund will be used to originate loans to IP owners in film, television, music, games, sports media rights and other content sectors. "We truly appreciate the strong support we received from both existing and new limited partners, particularly in light of the challenging fundraising environment over the course of the past year," said Patrick Russo, partner at Shamrock. "We view this new fund as a natural extension of our content acquisition strategy which enables us to provide optionality and flexibility to content owners. As we continue to invest in premium content rights, we believe Shamrock is well positioned to be a long-term partner to artists, content companies, and other owners of entertainment IP." (TL)
Counterfeit haul increases in the Philippines – The Bureau of Customs Port of Cebu has announced that it destroyed 1,804 cases of smuggled counterfeit cigarettes at the facilities of Taiheiyo Cement Philippines Inc (TCPI) on 7 July. The haul, valued at over P90 million, included counterfeit Mighty, Marvels and Fort-branded products, and was seized from two separate shipments from China declared as table panels, cabinets and chairs. "We have partnered with TCPI for the use of its facilities in compliance with Commissioner Rey Leonardo B Guerrero's directive to dispose of forfeited cigarettes through burning in the furnaces of cement plants," confirmed Deputy District Collector for Operations Marc Anthony C Patriarca. Representatives of Japan Tobacco International and Philip Morris Fortune Tobacco Corporation were present to witness the destruction of the counterfeit goods. (TL)
Spokane's Gonzaga University launches student-athlete NIL programme with business school boost – Gonzaga University has announced that its School of Business Administration will provide on-campus instruction to student athletes enrolled in the university's Next Level programme to help them build their personal brands and profit from their name, image and likeness (NIL) rights. The course will cover topics such as personal brand management, entrepreneurship and financial planning. Earlier this month, the National Collegiate Athletic Association (NCAA) adopted a uniform interim policy suspending its NIL rules – which previously prohibited student athletes from profiting from their NIL rights – for all incoming and current student athletes, after a US Supreme Court ruling hit out at the association's compensation rules, stating: "The NCAA's business model would be flatly il­legal in almost any other industry in America." The Next Level programme was unveiled just over a week before the NCAA rule change was announced. The university has also partnered with INFLCR, an Alabama-based company that offers a platform for student athletes to market themselves in compliance with NIL regulations. "We are incredibly grateful to the School of Business Administration (SBA) for providing NIL and business education to our student athletes as part of the Next Level initiative," said Chris Standiford, Gonzaga's incoming athletics director. "The knowledge they will gain from the SBA will help them grow personally and professionally and serve them well beyond their college experience." (VA)
Delhi government introduces 3D barcodes for liquor bottles – The Delhi government is introducing 3D technology for barcodes on alcohol bottles to help clamp down on counterfeit liquor sales, curb tax evasion and ensure transparent supply chains, reports The Times of India. The new labels will use advanced technology and state-of-the-art security features, anti-counterfeiting special tag printing ink and 3D-feature marks, all of which will prevent them from being cloned by counterfeiters. Consumers will be able to verify the labels online through a mobile app. (VA)
Brand radar:
Nordstrom acquires minority stake in four brands owned by Asos – Nordstrom has bought a minority stake in Topshop, Topman, Miss Selfridge and activewear label HIIT. All four apparel brands are owned by online UK fashion house Asos, which acquired the brands from Arcadia Group in February. Nordstrom is hoping that by exclusively offering products from Topshop, Topman, Miss Selfridge and HIIT, it will attract a younger audience. (BD)
New sports licensing agency hits the market – Brevettar, a full-service sports licensing agency, launched its business last week. The company's mission is to "maximise revenue for our clients through impactful and sustainable licensing and collaboration opportunities". Brevettar has three divisions: athletes and talent, brand licensing, and property management. The exclusive licensing agent for Upper Deck, it also represents the Legendary and Parkhurst brands. (BD)
Legal radar:
Cointreau sues cannabis company over QUATREAU mark – Cointreau Corp is suing Canadian cannabis company Canopy Growth over its use of QUATREAU for cannabidiol-infused sparkling water, reports Reuters. In a complaint filed before the US District Court for the Southern District of New York last week, the orange liqueur maker claims that QUATREAU infringes and dilutes its own COINTREAU mark, which has been in use in the United States since 1885. The company argues that the similarity of the names, the sale of the products through the same channels and Cointreau's intentions to sell non-alcoholic drinks in the future create a likelihood of confusion among consumers. Therefore, it claims that Canopy chose the Quatreau name for its product, launched in the United States in March 2021, in order to trade off of its reputation. (VA)
First ever foreign ruling leads to Amul registration in Canada – The Canadian Federal Court has awarded India's biggest co-operative, Amul, over C$32,700 in its first trademark infringement suit filed overseas, according to The Times of India. In January 2020 Amul discovered that Amul Canada and four individuals had been using the AMUL trademark and Amul – The Taste of India logo to pose as a Canadian branch of the company via a fake LinkedIn profile without a licence or consent from Amul. The Federal Court held that the defendants' use of the marks constituted infringement and passing off, and ordered that they transfer all rights and control over the disputed accounts within 30 days. The ruling, which Amul managing director R S Sodhi described as a "win for 3.6 million farmers", has led to the Intellectual Property Appellate Board of Canada granting trademark status to Amul's THE TASTE OF INDIA mark, proving that the challenges of foreign litigation may well be worth the pay off. (VA)
Office radar:
(For the latest coronavirus-related updates from national IP offices, please read our dedicated article, which is being continuously updated.)
Malta becomes first EU country to join the IP Register in Blockchain – The EUIPO has announced that on 1 July the Industrial Property Registrations Directorate of the Maltese Commerce Department installed an IP Register in Blockchain node and transferred 60,000 records to TMview and DesignView through a blockchain network. In doing so, it became the first EU member state to join the EUIPO and go live with the IP Register in Blockchain launched by the office in April. IP Register in Blockchain is one of the projects included in the Digital Evolution Programme, which is part of the EUIPO's Strategic Plan 2025. EUIPO Executive Director Christian Archambeau said: "Malta's enthusiasm and commitment have been a key success factor in realising the considerable achievements of the project to date. By joining the blockchain, we further improve IP office connectivity to TMview and DesignView and we open the door to new blockchain-enabled services for our customers." (TL)
Domain Radar:
Amazon TLDs put to use after lengthy battle – On WTR we have reported at length on Amazon's long-running battle to obtain TLDs for its company name. It was almost a decade ago that ICANN revealed that Amazon had applied for the branded strings but it took until January 2020 for the organisation to sign the registry agreement for the TLDs due to fierce opposition from a number of South American governments that contended the term was a geographic name. On Domain Incite this week, Kevin Murphy reports that six domains using the Amazon TLD – 'ads.amazon', 'alexa.amazon', 'echo.amazon', 'kindle.amazon', 'prime.amazon' and 'primevideo.amazon' – have come online. The domains currently redirect to the 'amazon.com' site but Murphy notes: "It's a rare example of a gTLD in Amazon's portfolio that's actually being used. Others, such as '.book', have been in the root for many years but have yet to launch." Having fought long and hard to obtain the TLDs, onlookers can expect that use to increase in the coming months. (TL)
Media Watch:
Australia reflects on a decade of plain packaging – On 6 July 2011 the Australian health minister introduced the world's first plain packaging legislation for tobacco products. Since it was passed, 20 more countries – including Belgium, France, Sweden, Turkey, Ukraine and the United Kingdom – have passed similar legislation. To mark the 10-year anniversary of the legislation being introduced in Australia, the Sydney Morning Herald (SMH) has looked back on "a whole generation of younger people" who have not seen cigarettes sold in branded packaging. But what actual impact has it had? According to one academic talking to the SMH, it has had "a measurable impact". Specifically, plain packaging "accounted for about a quarter of the total decline in smoking prevalence in three years after plain packaging" and resulted in "about 100,000 fewer smokers". However, there are also ongoing branding implications, with another expert claiming: "Health activists now talk of replicating plain packaging to other products, like they want higher taxes and sales restrictions and public warning labels." Time will tell whether such legislation will come to pass on other products (with sugary products often seen as the next target). (TJL)
Law firm radar:
Keith E Sharkin joins Gordon & Rees – Gordon Rees Scully Mansukhani has announced the hire of Keith E Sharkin, who joins the firm as partner in the New York and New Jersey offices. Sharkin has over 30 years of experience handling trademark, copyright, unfair competition, false advertising, trade dress, dilution and domain name matters. He advises clients on brand management and enforcement, licensing, due diligence, prosecution and litigation. (BD)
DLA Piper team moves to K&L Gates – Partner Mitsuhiro Imamura and his team of paralegals has left DLA Piper to join K&L Gates in Tokyo. The addition will enable the firm, for the first time, to file Japanese patent and trademark applications. "As a firm, we have been strategically focused on expanding our intellectual property capabilities regionally and globally," said Ryan Dwyer, managing partner of K&L Gates' Tokyo office. "Mitsuhiro's extensive experience in obtaining and protecting intellectual property rights in Japan and overseas, as well as assisting clients in building patent portfolios and resolving disputes, allows us to offer new intellectual property capabilities to clients in Japan and beyond. Additionally, his arrival further complements our other intellectual property initiatives, such as the recent launch of the K&L Gates IP Agency in China." (BD)
Dickinson Wright welcomes Joshua Jones – Joshua Jones has been appointed of counsel at Dickinson Wright. Based in the firm's Austin office, he is an IP litigator who focuses on trademark, copyright and patent litigation. (BD)
Faegre Drinker strengthens litigation bench – Edmond Ahadome has returned to Faegre Drinker as counsel in the IP practice group in Washington DC. He practised at the firm's Minneapolis office from 2015 to 2016 but most recently worked at Arnold & Porter Kaye Scholer. "Edmond's significant litigation experience and unique background in engineering positions him well to counsel clients across industries and advise them through their most complex challenges," said James Steffen, head of the firm's IP practice. "We look forward to seeing all the ways he will help our clients continue to innovate and thrive." (BD)
Santarelli unveils swathe of new partners – Santarelli Group – the IP specialist born from the coming together of Brevalex, Ipside and Santarelli in March 2021 – has named 20 new partners. The new generation of partners comes from its offices in Bordeaux, Grenoble, Nantes, Paris and Toulouse. Among them are trademark and designs attorneys Fabrice Pigeaux (who advises and assists clients in various sectors, both in France and abroad) and Perrine Waendendries, who is in charge of training sessions for the European Qualifications Framework trademark programme on behalf of the French Institute of IP Attorneys. Christophe Cornuejols, CEO of Santarelli Group, stated: "After the coming together of our three entities last March, we are now taking an essential step forward in enhancing the management structure of the group and in the concrete unrolling of our policy on talent. Our development is founded on our internal energy and the diversity of our staff". (TL)
Venable adds five partners to IP team across several offices – Venable has added a group of five partners from Dentons to its IP litigation – technology group. Timothy J Carroll and Steven M Lubezny join the firm's Chicago office, while Manny J Caixeiro and Laura Wytsma will be based in Los Angeles. Elizabeth M Manno will be working in the firm's Washington DC office. Finally, associate Vivian Sandoval will be headquartered in Chicago. Co-chair of the Venable IP division Dom Conde said: "We are thrilled that Tim, Manny and their team are joining Venable. They are outstanding IP litigators who are client focused. They will be the third significant group of outstanding IP lawyers who have joined us in the last two months. They see what we know, namely that lawyers in Venable's IP group work together as a team and are unsurpassed in experience, depth and quality. By joining us, they will further enhance that team spirit and reputation." (BD)
And finally...
Latest edition of the WTR 300 now available – WTR is pleased to announce the publication of the fifth edition of WTR 300: The World's Leading Corporate Trademark Professionals. The publication identifies the individuals deemed to be the leading lights of the corporate trademark world. The full methodology for the publication is available here but, in summary, we ran a three-month campaign to elicit nominations from the trademark community. Individuals who received multiple nominations from outside their own organisation were long-listed and the editorial team then engaged in additional research and outreach before deciding on the final list. The full list is now available to view here.