Coincidence or corruption? Trump lawyer responds to accusation White House held off Argentina tariffs for trademark reasons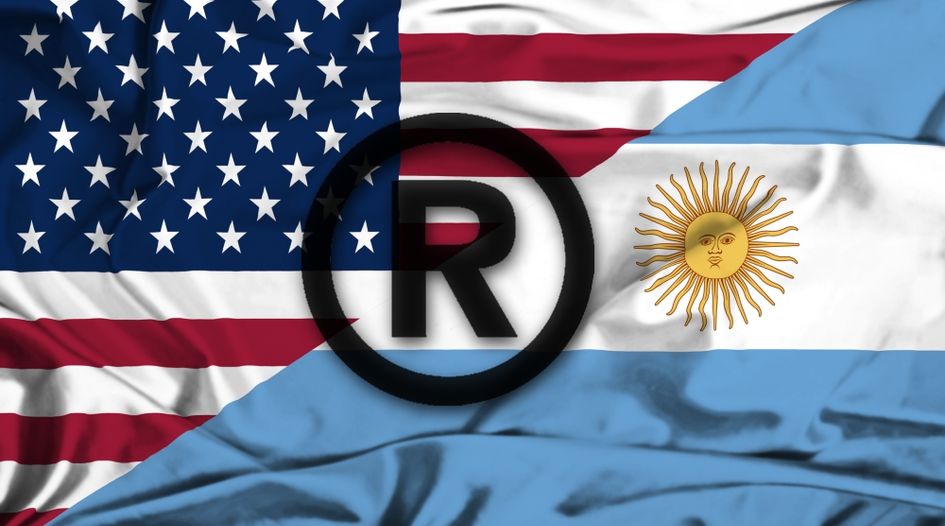 Group claims link between US president's trademark activity and White House actions
New claim that White House held off Argentina tariffs to wait for trademark review
Lawyer in Argentina tells WTR says 'nothing unusual' in Trump's trademark timeline
The nonpartisan watchdog Citizens for Responsibility and Ethics in Washington (CREW) has accused the Trump administration of holding off on tariffs against Argentina until the country's IP Office had completed its review of Trump-related trademark applications. In an exclusive statement to WTR, The Trump Organisation's chief legal officer responds to the "preposterous" accusations. 
Questions marks over President Donald Trump's trademark activity has been raisednumerous times since his inauguration in January 2017. For example, the New York Times reported on concerns that Trump's international business ties – and specifically foreign trademark rights – could leave him "vulnerable to potential conflicts of interest, or at least perception challenges". It described how the Chinese trademark office granted registration to Trump's personal name brand only days after the 2016 election result and considered whether such decisions could affect his foreign policy.
Those questions continue to this day and, last Friday, CREW published a post alleging that the "US held off on tariffs while Argentina reviewed Trump trademarks". In it, CREW representatives Rebecca Jacobs and Jordan Libowitz looked at the approval of two trademark applications in Argentina on 6 November. Less than a month later, on 2 December, Trump announced that his administration would be restoring tariffs on steel and aluminum in Argentina, claiming that the country manipulated its currency (a claim that the Argentinian government denies).
"While Argentina's economy was hurt, Trump, of course, still ended up with the economic benefit of new trademarks," writes Jacobs and Libowitz, who further point out other 'coincidences' related to Trump's trademark activity and foreign policy. They include Ivanka Trump receiving trademark approval in China shortly after the US President agreed to save jobs at ZTE, and the first daughter receiving renewals for two Russian trademarks approximately one month before Trump was elected president. "Whether or not there is an apparent quid pro quo with Argentina, it's impossible to ignore the fact that foreign governments have gotten the message from Trump's refusal to divest from his businesses: President Trump is for sale," the CREW representatives conclude.
Of course, such claims highlight the unprecedented nature of Trump's presidency. From his personal wealth, his tweeting habit and his sprawling real-estate empire, Trump's vast intellectual property portfolio (which WTR reported on in October) is raising questions that have never existed during prior US presidencies.
Whether the US President would really shift his foreign policy because of brand-related interests is difficult to prove or disprove. Thus, while the allegation that the tariff move was made after he received his trademarks, they remain just that – allegations. However, when it comes to the specific claims related to Argentina, Santiago R O'Conor, managing partner at O'Conor & Power, is doubtful that anything out of the ordinary occurred with the handling of the trademark applications.
"I do not see anything unusual in respect of the trademarks," O'Conor explains. "These applications were filed in 2017 and have only been granted in November 2019, so that is nearly two years after being applied for. It is also important to mention that earlier this year, the Argentine IP Office implemented a new accelerated process of registration to those trademarks that didn't receive any opposition (and, of course, any office action). That is the case for the Trump trademarks."
Trump recent trademark statuses in Argentina
| Owner | Nationality | Application No | Class | Application Date | Publication Date | Registration Date |
| --- | --- | --- | --- | --- | --- | --- |
| DTTM Operations LLC | US | 3,672,804 | 36 | December 27 2017 | March 21 2018 | November 15 2019 |
| DTTM Operations LLC | US | 3,672,805 | 37 | December 27 2017 | March 21 2018 | November 15 2019 |
WTR reached out to The Trump Organisation's chief legal officer Alan Garten to respond to the accusations. In a brief statement, he said: "The claims [are] farfetched, preposterous and have no basis in reality."
There is little doubt that Donald Trump cares a great deal about his own corporate and personal brand. However, so far there appears to be scant evidence that his trademark interests are directly impacting his administration's foreign policy. As he told the New York Times in 2016: "The [Trump] brand is certainly a hotter brand than it was before. I can't help that, but I don't care. The only thing that matters to me is running our country."